| | |
| --- | --- |
| IAPSC Tuesday Touchpoint | |
IAPSC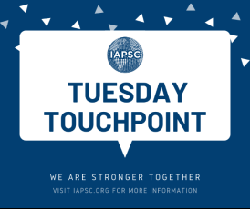 We appreciate everyone that joined us for IAPSC Tuesday Touchpoint: Marketing & Margaritas!

A sincere thank you to Ryan Magada for helping us with all our marketing questions. Please find Ryan's information below to contact him directly.

Website: www.bravelittlebeast.com
Email: ryan@bravelittlebeast.com
Phone: (330) 646-8609

To view the webinar recording & helpful marketing resources that Ryan shared, please visit the IAPSC Member Portal here.

Our next IAPSC Tuesday Touchpoint meeting will be led by Mike D'Angelo, CPP, CSC, CHPA. Register now below!



Tuesday, May 19 at 3 PM (EST)




Join Mike to discuss how to use the COVID-19 downtime to focus on either CEUs for current certifications or taking on the necessary study time to achieve a new certification


If you have questions or concerns, please reach out to us at iapsc@iapsc.org.
| | |
| --- | --- |
| IAPSC Volunteer Opportunities | |
IAPSC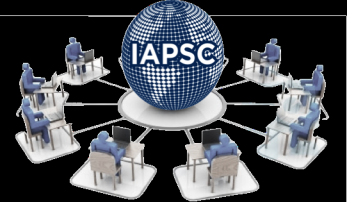 Have you always wanted to get more involved with IAPSC but never knew how? Now is your chance! IAPSC is seeking a new chair for the Business Development & Marketing Interest Group.

We are kicking off 2020 with a new interest group structure, so now is the perfect time to volunteer. There are many benefits of volunteering for IAPSC, including eligibility for recertification points for several certifications.

For more information or to volunteer, please email iapsc@iapsc.org. We look forward to hearing from you!
| | |
| --- | --- |
| Set Yourself Apart and Become A Certified Security Consultant (CSC)! | |
IAPSC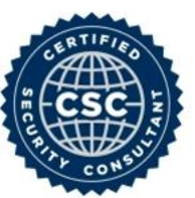 Earning the Certified Security Consultant designation demonstrates your depth of knowledge, professional objectivity, integrity, and skills as a security consultant. The CSC requires a combination of experience, education, independence, ethics, and successfully passing an online examination. The exam is open to both members and non-members as well as independent (external) and internal consultants. IAPSC members are pre-qualified to sit for the exam and receive a discount on the certification fee. Learn more here and apply today!




---
| | |
| --- | --- |
| Proposed Government Coronavirus Tracking App Falls at the 1st Hurdle Due to Data Breach | |
ZDNet
A mobile application proposed to the government of the Netherlands as a means to track COVID-19 has already fallen short of acceptable security standards by leaking user data. The app, Covid19 Alert, was 1 of 7 applications presented to the Ministry of Health, Welfare, and Sport, as reported by RTL Nieuws.
READ MORE
---
| | |
| --- | --- |
| Fake Fedex and UPS Delivery Issues Used in COVID-19 Phishing | |
Bleeping Computer
As people socially isolate and work from home, shopping online and home deliveries have increased. Scammers are capitalizing on this by creating new scams using coronavirus delivery issues as a lure to get people to visit malicious links or open malware. In a new report by Kaspersky, researchers see a new wave of phishing scams that utilize a COVID-19 theme and impersonate well-known shipping carriers such as FedEx, UPS, and DHL.
READ MORE


Overtur™ is Allegion's digital environment for simplifying design, specification and management of door openings, including access control, between Divisions 8 and 28. It serves as a central hub of access control hardware information that allows team members to collaborate on a project in a single platform.

Learn more at discover-overtur.allegion.com
| | |
| --- | --- |
| Survey Suggests Businesses are Overconfident About Their Security During COVID-19 | |
NextGov
Cybersecurity officials and business decision-makers may be overestimating the state of their security in the wake of the COVID-19 pandemic, according to findings from a global survey released recently by cyber firm CrowdStrike.
READ MORE
---
| | |
| --- | --- |
| TrickBot Campaigns Targeting Users via Department of Labor FMLA Spam | |
Security Intelligence
IBM X-Force monitors billions of spam emails a year, mapping trending, malicious campaigns and their origins. Recent analysis from our spam traps uncovered a new Trickbot campaign that currently targets email recipients with fake messages purporting to come from the U.S. Department of Labor. The spam leverages the Family and Medical Leave Act, which gives employees the right to medical leave benefits, as context around COVID-19 in order to distribute the malware.
READ MORE
| | |
| --- | --- |
| Single Malicious GIF Opened Microsoft Teams to Nasty Attack | |
Threatpost
Microsoft has fixed a subdomain takeover vulnerability in its collaboration platform Microsoft Teams that could have allowed an inside attacker to weaponize a single GIF image and use it to pilfer data from targeted systems and take over all of an organization's Teams accounts.
READ MORE