This message was sent to ##Email##
| | |
| --- | --- |
| June 26, 2018 | |
---
| | |
| --- | --- |
| Successful Security Consulting Seminar | |
IAPSC
Sunday, 23 September | 8:00 am – 5:00 pm

Looking to successfully launch a new security consultant practice or jump-start an existing one? Back by popular demand, this unique program can show you how! Learn from seasoned consultants how to develop and market yourself and avoid costly mistakes that can sabotage your success. Gain practical information to save you time, money, and frustration. You'll return home with sample proposals and reports that give you a clear advantage when competing for a security consulting assignment.

Registration starts at $250 for this one-day pre-conference program offered at ASIS' Annual Conference: GSX in Las Vegas, NV.

Learn More here.

Register Now here.
| | |
| --- | --- |
| Welcome New IAPSC Member: Charles LeBlanc, PE, CPP | |
IAPSC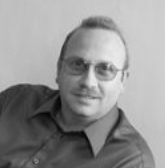 Charles LeBlanc is a founding member and Principal of BLW Security Group and has been in the security consulting and engineering industry since 1987. Prior to founding BLW, he served as a Senior Managing Associate for Kroll Security Group.

LeBlanc's responsibilities include serving as Project Manager for project engagements, determining client's security requirements, system planning and design, specification writing, developing implementation strategies, project coordination, bid negotiation, and contract administration. He has 30 years of experience in all aspects of security systems consulting and specializes in the unique requirements of campuses, existing system retrofits and upgrades, and console room operations. He also serves as Director of Engineering and oversees system designs and best practices for the firm.

LeBlanc holds a B.S. in Electrical Engineering from Texas A&M University.

View his IAPSC profile here.

| | |
| --- | --- |
| Member Benefit Highlight: IAPSC RFP Portal | |
IAPSC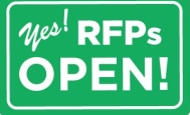 IAPSC provides a free RFP (Request for Proposal) distribution service to help connect prospective clients with our member security consultants. All current members receive an email notice when a new RFP is posted. Members then may log into the website to view the details and contact the client directly if they are interested in the opportunity.

Currently there are two (2) RFP's available for members! View the RFP's now.

IAPSC









IAPSC has the opportunity to nominate candidates for the 2018 OSPAs "Outstanding Security Consultant" award. IAPSC members who have been recipients of this award were: David Aggleton (2016) and Jim Clark (2017). If you would like to nominate a colleague member though the IAPSC, contact Kerry Parker: kparker@iapsc.org.

New this year, the OSPAs will present a "Lifetime Achievement Award." This award recognizes a senior member of the security community who has been working in the industry for over 30 years and has made a substantial contribution in defining and driving standards in the security sector. If you know someone who fits the criteria you can nominate them directly at: https://us.theospas.com/ (or through the IAPSC email above).

The 2018 US OSPAs will be presented at a business lunch taking place at ASIS' Global Security Exchange (GSX) on Monday, September 24, 2018 at 12 noon in Las Vegas. As a supporting association, IAPSC coordinates a table for members to sit together at the luncheon. If you plan to attend, let us know so we can save you a seat at the IAPSC table!
| | |
| --- | --- |
| Save the Date! | |
IAPSC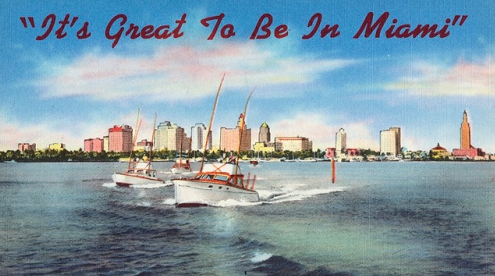 IAPSC's 35th Annual Conference
May 4-7, 2019 | Marriott Biscayne Bay, Miami, FL

2019 Conference Planning Committee: Al Zajic - Conference Chair; Frank Pisciotta ; Mitch Fenton ; Michael D' Angelo; Kelly Klatt; Karim Vellani; William Latorre.
| | |
| --- | --- |
| IAPSC Members' Reception in Las Vegas | |
IAPSC
If you're headed to Las Vegas for GSX, ASIS' annual conference, Sept. 23-27, 2018, join your IAPSC colleagues for a Sunday evening networking reception on  Sept. 23, 2018 in Room N219-220 at the Las Vegas Convention Center. Watch this newsletter for more details to come soon.

Also, members are needed to assist at the IAPSC table in the exhibit hall. If you can spare an hour or two to help out at the table sharing info about security consulting and the IAPSC, let us know by emailing: iapsc@iapsc.org

| | |
| --- | --- |
| Join an IAPSC interest group this summer! | |
IAPSC
If you're interested in connecting with other members on topics of mutual interest, we invite you to join us on GoToMeeting for our Monthly meetings.

Cybersecurity Interest Group
Friday, July 20 @ 9:00 AM PT; 12 Noon ET

Forensics and Security Management Interest Group
Friday, August 17 @ 9:00 AM PT; 12 Noon ET

Security Design and Engineering Interest Group
Friday, September 21 @ 10:00 AM; 12 Noon ET

For more info and to RSVP, go to: https://iapsc.org/events/



ONVIF conformant products allow you to create a flexible, cost-effective and future-proof system. ONVIF enables you to choose optimal products from different vendors. The conformant products allow you to be confident in their interoperability and makes integration of products from different vendors easier. Read more




Reach Your Prospects Every Week




Thousands of industry professionals subscribe to association news briefs, which allows your company to push messaging directly to their inboxes and take advantage of the association's brand affinity.

Connect with Highly Defined Buyers and Maximize Your Brand Exposure
---
| | |
| --- | --- |
| Could the US Government's move to the commercial cloud stop leaks and breaches? | |
Forbes
It seems not a week goes these days by without another leak or breach of sensitive government data, from a contractor setting the wrong access permissions on a storage directory to a data center compromise to a rogue employee walking out the door with an agency's crown jewels.
READ MORE
---
| | |
| --- | --- |
| Verizon to stop sharing customer location data with third parties | |
KrebsOnSecurity
In the wake of a scandal involving third-party companies leaking or selling precise, real-time location data on virtually all Americans who own a mobile phone, the four major wireless carriers have responded to requests from a U.S. senator for more details about how the carriers are managing access to this extremely sensitive information.
READ MORE
---
Promoted by

 
---
---
| | |
| --- | --- |
| Phishing campaigns target sports fans, consumers | |
Info Security
Two phishing campaigns have been targeting consumers of both the FIFA World Cup and one of its longtime partners, Adidas. One campaign attempts to lure victims into clicking on a malicious link under the guise of downloading a World Cup schedule of fixtures and a result tracker, while the second promises a "free" $50-per-month subscription for Adidas shoes.
READ MORE
| | |
| --- | --- |
| Working through the cybersecurity skills gap | |
Help Net Security
It's no secret that there's a shortage of qualified personnel in the field of cybersecurity. It's a problem that has long been noticed and one that is projected to get even worse — to the tune of 1.8 million by 2022, according to (ISC)².
READ MORE
| | |
| --- | --- |
| Email, social media still security nightmares | |
Dark Reading
Users are going to click on sketchy links, download iffy files and go to dangerous web sites. And there's not a whole lot you can do about it. Those are just some of the conclusions in a threat report released recently.
READ MORE
7701 Las Colinas Ridge, Ste. 800, Irving, TX 75063