| | |
| --- | --- |
| Happening at GSX in Chicago: IAPSC Member Signing Book About Career Transitioning | |
IAPSC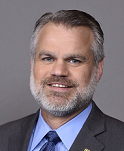 Michael D'Angelo, CPP, CSC, CHPA

---
At ASIS's GSX at McCormick Place in Chicago, IAPSC member Michael D'Angelo will be signing copies of his book: From Police to Security Professional: A Guide to a Successful Career Transition. The book signing takes place on Tuesday, September 10 at 10:30 a.m. D'Angelo has been an IAPSC member since 2017. The foundation of the book comes from his own journey and the many hurdles he encountered transitioning to private sector security. Former police and military personnel possess attractive skill sets for the private security industry; however, the transition to the corporate arena is not without challenges. Competition for these jobs is fierce. Many candidates possess degrees in security management―some having spent their entire professional careers in private security. D'Angelo's book provides tips on overcoming the inherent obstacles law enforcement professionals face in making the switch and supplies a practical roadmap for entry into the private security world.

| | |
| --- | --- |
| IAPSC Members Receive $50 All-Access Pass for GSX | |
IAPSC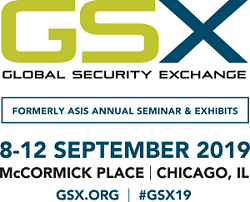 Save $50 off when you use VIP code: "Partner17" to register to attend the Global Security Exchange (GSX) September 8-12, 2019 at McCormick Place, Chicago. Plus, save $100 on your All Access Pass when you register by July 26. Register

| | |
| --- | --- |
| Don't Miss It! – IAPSC Networking Reception at GSX | |
IAPSC
Sunday, September 8 from 5:30 pm – 7:00 pm before the GSX opening night celebration, IAPSC will hold its Networking Reception at the McCormick Place. All members and their guests, and sponsors are invited to attend. RSVP to: IAPSC

Prior to the networking reception, IAPSC will present a pre-conference workshop "Successful Security Consulting" on Sunday, September 8 from 8:00 am -5:00 pm: Register for the SSC workshop .
---
| | |
| --- | --- |
| An entire nation just got hacked | |
CNN
Asen Genov is pretty furious. His personal data was made public this week after records of more than 5 million Bulgarians got stolen by hackers from the country's tax revenue office.
READ MORE
---
| | |
| --- | --- |
| Flaw in Zoom Video Conferencing Software Lets Websites Hijack Mac Webcams | |
The Hacker News
If you use Zoom video conferencing software on your Mac computer — then beware — any website you're visiting in your web browser can turn on your device camera without your permission.
READ MORE
| | |
| --- | --- |
| SMBs Struggle with Encryption, Patching and Skills Gap | |
Info Security
Small and midsize businesses (SMBs) are more vulnerable to attacks because of their weaknesses in encryption, workload configuration, limited visibility and outdated and unsupported operating systems, according to Alert Logic.
READ MORE
---
| | |
| --- | --- |
| Watch Where You Browse - the Fallout Exploit Kit Stays Active | |
Cybereason
Attackers are turning even the most common activities into a possible threat. As the latest example of that trend, the attack presented in this research shows how everyday browsing can be exploited dynamically by threat actors in order to install the AZORult Infostealer. This trojan steals a vast amount of valuable data from victims, often resulting in financial ramifications and loss of trust.
READ MORE
| | |
| --- | --- |
| Apple Watch's Walkie-Talkie App Goes Radio Silent Due To Vulnerability | |
Naked Security
Apple's shut down its Watch Walkie-Talkie app after somebody reported a bug that could have allowed an eavesdropper to surreptitiously listen in on somebody else's iPhone, the company told Tech Crunch recently.
READ MORE
| | |
| --- | --- |
| Adware Campaign Identified From 182 Game and Camera Apps on Google Play and Third-Party Stores Like 9Apps | |
Trend Micro
As mobile ad spending increases year by year — the projected mobile ad spend for U.S. advertisers in 2019 is estimated to exceed US$16 billion — cybercriminals will continue to try to illicitly profit via adware that have increasingly insidious tricks.
READ MORE