This message was sent to ##Email##
| | |
| --- | --- |
| September 7, 2018 | |
---
| | |
| --- | --- |
| Call for Presentations: IAPSC's 35th Annual Conference | |
IAPSC

The 2019 Conference Committee is currently seeking your abstract submissions for the next IAPSC Annual Conference, May 4-6, 2019 in Miami, FL.

Complete the online form with your proposed presentation content (deliverables, key take-aways, and subject matter), the value that the session will bring to security consultants, and your qualifications as a presenter, and you will be considered to speak at the conference! The deadline to submit abstracts is September 24, 2018.

Click here to submit your proposal now.

For assistance or questions, contact the IAPSC office at iapsc@iapsc.org or 415-536-0288.

| | |
| --- | --- |
| IAPSC Annual Sponsorship Opportunities are now available for 2019! | |
IAPSC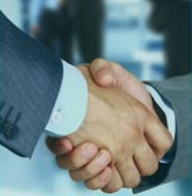 Why become an IAPSC sponsor? Because partnership with the International Association of Professional Security Consultants (IAPSC) is your opportunity to introduce your organization to one of the most well-respected security associations in the world! Our members have the capacity to influence millions in security spending. A partnership with the IAPSC is your opportunity to connect with best-in-class security consultants in a variety of specialties. The IAPSC Annual Sponsorship model offers our sponsoring partners year-round exposure and networking with our consultant members.

Download the brochure to learn more.




ONVIF conformant products allow you to create a flexible, cost-effective and future-proof system. ONVIF enables you to choose optimal products from different vendors. The conformant products allow you to be confident in their interoperability and makes integration of products from different vendors easier. Read more




Reach Your Prospects Every Week




Thousands of industry professionals subscribe to association news briefs, which allows your company to push messaging directly to their inboxes and take advantage of the association's brand affinity.

Connect with Highly Defined Buyers and Maximize Your Brand Exposure
| | |
| --- | --- |
| Trending Issues in Gaming Security | |
IAPSC
Presented by the ASIS International Gaming and Wagering Protection Council and speakers include IAPSC members: Derk Boss and Tommy Burns.

Tragic events such as the Manchester bombing (May '17) and the mass shooting at MGM (Oct. '17) have raised the profile of security vulnerabilities inherent in the gaming, entertainment, hospitality, and tourism sectors. Securing land based, tribal, riverboat, and racetrack environments requires creative solutions not common to all soft targets. In this information-packed one-day program on Sunday, September 23, 2018 in Las Vegas, you'll hear from gaming security experts as they discuss the unique challenges, trends, and solutions for protecting these properties.

Download the flyer here to learn more.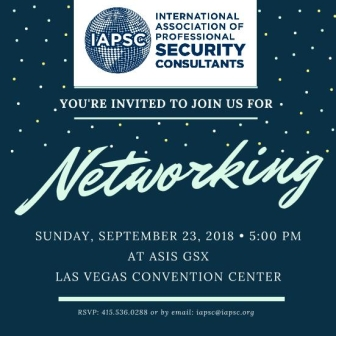 | | |
| --- | --- |
| Join IAPSC for Networking in Las Vegas | |
IAPSC
If you're headed to Las Vegas for GSX, ASIS' annual conference, September 23-27, 2018, join your IAPSC colleagues for a Sunday evening networking reception on September 23, 2018 in Room N218 at the Las Vegas Convention Center. RSVP required to 415.536.0288 or iapsc@iapsc.org


| | |
| --- | --- |
| Assist at the IAPSC Membership Booth during ASIS | |
IAPSC
IAPSC members are needed to assist at the IAPSC table in the exhibit hall at ASIS in Las Vegas, September 25-27. If you can spare an hour or two to help out at the table sharing info about the benefits of IAPSC, let us know by emailing: iapsc@iapsc.org

The IAPSC membership booth will be Exhibit Hall Booth # 4124.
| | |
| --- | --- |
| Successful Security Consulting Seminar | |
IAPSC
Sunday, September 23, 2018 | 8:00 am – 5:00 pm

Looking to successfully launch a new security consultant practice or jump-start an existing one? Back by popular demand, this unique program can show you how! Learn from seasoned consultants how to develop and market yourself and avoid costly mistakes that can sabotage your success. Gain practical information to save you time, money, and frustration. You'll return home with sample proposals and reports that give you a clear advantage when competing for a security consulting assignment.

Registration starts at $250 for this one-day pre-conference program offered at ASIS' Annual Conference: GSX in Las Vegas, NV.

Learn More

Register Now
| | |
| --- | --- |
| Become a Certified Security Consultant (CSC) & Pave Your Path to Success | |
IAPSC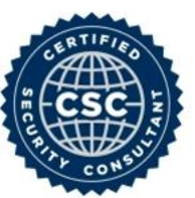 Earning the Certified Security Consultant designation demonstrates your depth of knowledge, professional objectivity, integrity, and skills as a security consultant. The CSC requires a combination of experience, education, independence, ethics, and successfully passing an online examination. The exam is open to both members and non-members as well as independent (external) and internal consultants. IAPSC members are pre-qualified to sit for the exam and receive a discount on the certification fee. Learn more here and apply today!

| | |
| --- | --- |
| Join an IAPSC interest group this summer! | |
IAPSC
If you're interested in connecting with other members on topics of mutual interest, we invite you to join us on GoToMeeting for our Monthly meetings.

Security Design and Engineering Interest Group
Friday, September 21 @ 10:00 AM; 1:00 PM ET

Cybersecurity Interest Group
Friday, October 19 @ 9:00 AM; 12 Noon ET

Forensics and Security Management Interest Group
Friday, November 16 @ 9:00 AM PT; 12 Noon ET

For more info and to RSVP, go to: https://iapsc.org/events/
IAPSC Annual Sponsor Feature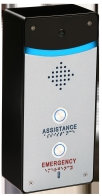 Centry™ is Code Blue Corporation's new IP video Help Point®, a secure, multifaceted communication device. With robust emergency phone capabilities, Centry sports a contemporary design that includes an integrated IP color camera, highly visible LED station beacon light and programmable ring-lit buttons that are integrated with visual call indication, piezoelectric and mechanical capabilities. Centry also features raised tactile text that meets ADA compliance. Centry's durability, visibility and versatility make it ideal for indoor or outdoor locations, including hallways, lobbies, concourses and more. And if you're attending the GSX Expo in Las Vegas, visit Booth #3543 to see Centry for yourself.

Learn more at: https://codeblue.com/centry/
---
| | |
| --- | --- |
| Cybersecurity: States Ramp Up Election Protections Ahead of Midterms With $380M in Federal Funds | |
USA Today
With three months until the midterms, states are spending an infusion of federal money to hire experts, add layers of security and adopt paper trails to thwart cyberthreats to their election systems.
READ MORE
---
| | |
| --- | --- |
| SMB Employees Fail to Take Cyber Threats Seriously | |
Info Security
Unfortunately for small-to-medium-sized businesses (SMBs), many employees remain ignorant to the reality of cyber threats, making decisions that continue to put the company at risk, according to a new study from Switchfast Technologies.
READ MORE
| | |
| --- | --- |
| These 5 Types of Insider Threats Could Lead To Costly Data Breaches | |
Security Intelligence
Insider breaches — those caused by employees and leaders within an organization — are among the costliest and hardest to detect of all data breaches. Two-thirds of total data records compromised in 2017 were the result of inadvertent insiders, according to the "2018 IBM X-Force Threat Intelligence Index," and insider threats are the cause of 60 percent of cyberattacks.
READ MORE
---
| | |
| --- | --- |
| Infographic: How do Americans feel about online privacy? | |
John Mason
It appears that the majority of Americans fear attacks by hackers, while 26 percent are worried about the collection of their data from major corporations. Another underlying fear of many Americans is a general mistrust in key institutions to protect their data. Due to the deluge of data breaches in 2017 and 2018, people feel as if it's only a matter of time before their data is exposed to cyberattackers. However valid those fears may be, Americans still take no precautionary steps to protect their data, which begs the question: What will it take for Americans to prioritize internet security?
READ MORE
| | |
| --- | --- |
| For some crazy reason, people are less concerned about identity theft | |
Fast Company
Despite Facebook's Cambridge Analytica scandal, the Equifax data breach, and story after story of internet hacking, a new survey shows that Americans are actually less concerned about online security and privacy risks than they were in 2015.
READ MORE
7701 Las Colinas Ridge, Ste. 800, Irving, TX 75063