| | |
| --- | --- |
| Nominations for the 2019 IAPSC Board of Directors Election | |
IAPSC
The Nominating Committee is now accepting nominations of members in good standing for the IAPSC Board of Directors election in 2019. Offices of President, Vice President, Secretary, and Treasurer will serve a for the one (1) year term 2019-2020. Elected Directors will serve a two (2) year term 2019-2021. The election will be held and new terms will begin at the Annual Members Business Meeting during the IAPSC Annual Conference on May 4-6, 2019 in Miami, FL. Nominations are due by February 1, 2019. For more information or to submit a nomination, please contact iapsc@iapsc.org.
| | |
| --- | --- |
| Renew Your IAPSC Membership for 2019! | |
IAPSC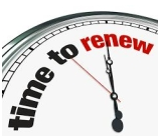 It is time to renew your annual membership in the IAPSC. Renewing is easy to do by logging in to the IAPSC website here or by downloading the renewal form here. The IAPSC staff would also be happy to assist you by phone at 415-536-0288 or email at iapsc@iapsc.org.

Not yet a member of the IAPSC? There's never been a better time to join! Apply for membership now for the opportunity to save 50% on your registration to attend the IAPSC 2019 Annual Conference, May 4-6 in Miami FL. Apply now!

| | |
| --- | --- |
| Welcome New IAPSC Member: Roger Dixon, CPP, CFE, CISM, CISSP | |
IAPSC

Mr. Dixon is an independent executive security management consultant helping organizations improve their security and compliance to reduce their risk. He previously held both CISO and CSO positions for global companies in the financial and healthcare/technology sectors, and holds a MBA, a Master of Science degree in Computer Science, and a Bachelor of Science degree in Business Administration. Dixon has been designated a Certified Protection Professional (CPP) by ASIS International, a Certified Fraud Examiner (CFE) by the Association of Certified Fraud Examiners, a Certified Information Security Manager (CISM) by the Information Systems Audit and Control Association, and a Certified Information Systems Security Professional (CISSP) by the International Information Systems Security Certification Consortium.

View his IAPSC Profile
| | |
| --- | --- |
| IAPSC's 35th Annual Conference | |
IAPSC

The IAPSC Annual Conference is coming up on May 4-6, 2019 in Miami, FL.

You're invited to join your IAPSC Colleagues for one of the premier conferences for security professionals. You'll participate in two full days of education to keep you at the forefront of your industry with plenty of opportunities to network, form partnerships, and meet with top of the line security manufacturers.

Discussion Highlights:
• Winning RFPs
• Trends in Security for Nightclubs and Bars
• Eeny, Meeny, Miny, Moe – Where Do I Begin?
• The Top 10 Contract/Agreement Must Haves
• Parkland Shooting: An Update and Lessons Learned
• Vetting Forensic Cases: From First Call Through Trial
• Criminologist: Crimes and Neighborhoods
• The Value of Networking as a Security Consultant

Download the promotional flyer [PDF]

Registration will open later this Fall. Visit iapsc.org for the latest program updates and conference information.


| | |
| --- | --- |
| IAPSC Annual Sponsorship Opportunities are now available for 2019! | |
IAPSC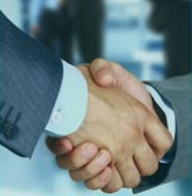 Why become an IAPSC sponsor? Because partnership with the International Association of Professional Security Consultants (IAPSC) is your opportunity to introduce your organization to one of the most well-respected security associations in the world! Our members have the capacity to influence millions in security spending. A partnership with the IAPSC is your opportunity to connect with best-in-class security consultants in a variety of specialties. The IAPSC Annual Sponsorship model offers our sponsoring partners year-round exposure and networking with our consultant members.

Download the brochure to learn more.

| | |
| --- | --- |
| Become a Certified Security Consultant (CSC) & Pave Your Path to Success | |
IAPSC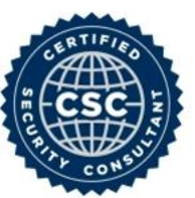 Earning the Certified Security Consultant designation demonstrates your depth of knowledge, professional objectivity, integrity, and skills as a security consultant. The CSC requires a combination of experience, education, independence, ethics, and successfully passing an online examination. The exam is open to both members and non-members as well as independent (external) and internal consultants. IAPSC members are pre-qualified to sit for the exam and receive a discount on the certification fee. Learn more here and apply today!

| | |
| --- | --- |
| Join an IAPSC Interest Group | |
IAPSC
If you're interested in connecting with other members on topics of mutual interest, we invite you to join us on GoToMeeting for our Monthly meetings.

Cybersecurity Interest Group
Friday, October 19 @ 9:00 AM; 12 Noon ET

Forensics and Security Management Interest Group
Friday, November 16 @ 9:00 AM PT; 12 Noon ET

Security Design and Engineering Interest Group
Friday, December 21 @ 10:00 AM PT; 1:00 PM ET

For more info and to RSVP, go to: https://iapsc.org/events/
| | |
| --- | --- |
| The Role of Security Entrances in Regulatory Compliance | |
IAPSC Annual Sponsor Feature: Boon Edam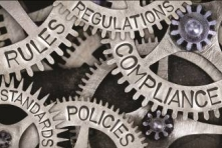 Nearly every organization is required to comply with one or more industry-specific regulations. The common thread between these differing compliance standards is the need to control access and provide assurance, through physical controls, that unauthorized people have not gained access to the building. Failure to comply with these standards increases your clients' vulnerability to threats, costly fines, bad PR, potential lawsuits and more. Read a whitepaper that outlines the most common industry regulations related to controlling access and explores how security entrances can provide compliance and that is defensible regardless of how regulations are interpreted. READ MORE
---
| | |
| --- | --- |
| US Indicts 7 Russian Intel Officers For Hacking Anti-Doping Organizations | |
Dark Reading
The U.S. Department of Justice has indicted seven Russian military intelligence officers for alleged hacking activities that were designed to undermine the credibility of international anti-doping organizations and officials. Four of the indicted officers travelled to the Netherlands to try and break into systems belonging to an organization investigating a deadly nerve agent that was used to try and kill a former Russian spy in Britain recently.
READ MORE
---
| | |
| --- | --- |
| AT&T Goes After Cybersecurity With an Unexpected Approach | |
Dallas Business Journal
AT&T can sell you a smartphone, a television service and a sleek car charger. Now, it might sell you insurance, too. The telecom and media giant has struck an alliance to provide insurance against cybersecurity attacks for small- and medium-sized companies, according to a statement on Monday. The new options are available through AT&T Business.
READ MORE
| | |
| --- | --- |
| Keeping Your Cloud Malware-Free: What You Need To Know | |
Help Net Security
This year we've seen massive malware attacks spanning from nation state campaigns originating in North Korea and Russia to popular restaurants and everything in between. Each new incident serves as a grim reminder to business leaders that hackers will not relent.
READ MORE
---
| | |
| --- | --- |
| Credential-Phishing Attempts Highest On Tuesdays | |
InfoSecurity
Credential phishing campaigns, in which high-profile individuals are unwittingly falling victim to malicious actors who are looking to gain access into business systems, have proven to be a successful attack vector. According to a new Menlo Security report, Understanding a Growing Threat: Credential Phishing, credential phishing is a quickly growing cyber-attack and is increasingly becoming the preferred entry point for most attackers.
READ MORE
| | |
| --- | --- |
| A Convincing, New Phone Phishing Scam Wants Your Banking Secrets; Here's How To Stay Secure | |
Fortune
Scammers have a new trick up their sleeves to extract financial details and personal information from people, but it's not through better "phishing" email or sophisticated confidence games. Instead, it relies on something old fashioned: phone calls, sometimes from humans and sometimes automated.
READ MORE
| | |
| --- | --- |
| 7 Steps To Start Your Risk Assessment | |
Dark Reading
Risk assessment can be complex, but it's vital for making good decisions about IT security. Here are steps to start you down the path toward a meaningful risk assessment process.
READ MORE