| | |
| --- | --- |
| The IAPSC Awards Committee is now accepting nominations for 2019 | |
IAPSC
The Awards Committee is responsible for nominating candidates for these awards:

The Charles A. Sennewald Distinguished Service Accolade is awarded by the IAPSC to a security executive, educator, author, or industry leader who has made an outstanding and significant contribution to the security profession.

Meritorious Life Membership is awarded to an IAPSC member in good standing for more than 10 years who has made significant and measurable contributions to the association through their service and leadership.

The Outstanding Security Performance Awards (OSPAs) recognize and reward companies and individuals across the security sector in 11 categories including Outstanding Security Consultant.

Nominations should be submitted to the attention of Awards Chair Dave Aggleton via iapsc@iapsc.org. Each nomination must include the CV for the candidate and justification for their nomination. Meritorious candidates must be nominated by two other members.
| | |
| --- | --- |
| Renew Your IAPSC Membership for 2019! | |
IAPSC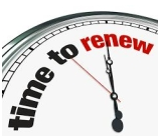 It is time to renew your annual membership in the IAPSC. Renewing is easy to do by logging in to the IAPSC website here or by downloading the renewal form here. The IAPSC staff would also be happy to assist you by phone at 415-536-0288 or email at iapsc@iapsc.org.

Not yet a member of the IAPSC? There's never been a better time to join! Apply for membership now for the opportunity to save 50% on your registration to attend the IAPSC 2019 Annual Conference, May 4-6 in Miami FL. Apply now!

| | |
| --- | --- |
| Welcome New IAPSC Member: James Fountain, PSP | |
IAPSC

James Fountain is the owner of JMFNTN Security based in Converse, TX. He is an experienced Technical Specialist with a demonstrated history of working in the utilities industry. His areas of expertise include Operations Management, Government, Emergency Management, IT Strategy, and Environmental Awareness. Mr. Fountain is a strong military and protective services professional with a Master of Science (MS) focused in Information Systems and Security from Our Lady of the Lake University.

View his IAPSC Profile

| | |
| --- | --- |
| IAPSC's 35th Annual Conference | |
IAPSC

The IAPSC Annual Conference is coming up on May 4-6, 2019 in Miami, FL.

You're invited to join your IAPSC Colleagues for one of the premier conferences for security professionals. You'll participate in two full days of education to keep you at the forefront of your industry with plenty of opportunities to network, form partnerships, and meet with top of the line security manufacturers.

Discussion Highlights:
• Winning RFPs
• Trends in Security for Nightclubs and Bars
• Eeny, Meeny, Miny, Moe – Where Do I Begin?
• The Top 10 Contract/Agreement Must Haves
• Parkland Shooting: An Update and Lessons Learned
• Vetting Forensic Cases: From First Call Through Trial
• Criminologist: Crimes and Neighborhoods
• The Value of Networking as a Security Consultant

Download the promotional flyer [PDF]

Registration will open later this Fall. Visit iapsc.org for the latest program updates and conference information.


| | |
| --- | --- |
| IAPSC Annual Sponsorship Opportunities are now available for 2019! | |
IAPSC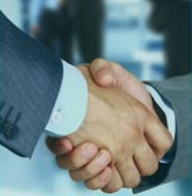 Why become an IAPSC sponsor? Because partnership with the International Association of Professional Security Consultants (IAPSC) is your opportunity to introduce your organization to one of the most well-respected security associations in the world! Our members have the capacity to influence millions in security spending. A partnership with the IAPSC is your opportunity to connect with best-in-class security consultants in a variety of specialties. The IAPSC Annual Sponsorship model offers our sponsoring partners year-round exposure and networking with our consultant members.

Download the brochure to learn more.

| | |
| --- | --- |
| Become a Certified Security Consultant (CSC) & Pave Your Path to Success | |
IAPSC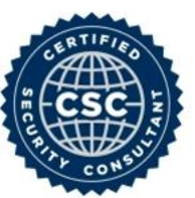 Earning the Certified Security Consultant designation demonstrates your depth of knowledge, professional objectivity, integrity, and skills as a security consultant. The CSC requires a combination of experience, education, independence, ethics, and successfully passing an online examination. The exam is open to both members and non-members as well as independent (external) and internal consultants. IAPSC members are pre-qualified to sit for the exam and receive a discount on the certification fee. Learn more here and apply today!

| | |
| --- | --- |
| Join an IAPSC Interest Group | |
IAPSC
If you're interested in connecting with other members on topics of mutual interest, we invite you to join us on GoToMeeting for our Monthly meetings.

Forensics and Security Management Interest Group
Friday, November 16 @ 9:00 AM PT; 12 Noon ET

Security Design and Engineering Interest Group
Friday, December 21 @ 10:00 AM PT; 1:00 PM ET

For more info and to RSVP, go to: https://iapsc.org/events/
---
| | |
| --- | --- |
| Pentagon Staff hit by major data breach | |
Info-Security
The U.S. Department of Defense has suffered a major breach of employee's personal and financial information, according to reports. An unnamed official told AP that the incident may have affected as many as 30,000 civilian and military personnel.
READ MORE
---
| | |
| --- | --- |
| 3 out of 4 employees pose a security risk | |
Dark Reading
Despite concerted efforts by many U.S. organizations to improve security awareness among users, a new study shows they still have a long way to go. Some 75 percent of respondents today pose a moderate or severe risk to their company's data, according to MediaPRO's third annual State of Privacy and Security Awareness Report, and 85 percent of finance workers show some lack of data security and privacy knowledge.
READ MORE
| | |
| --- | --- |
| Is facebook looking to make a big cybersecurity acquisition? There are many reasons why that could be a good idea | |
Fortune
Facebook is looking to make a big acquisition in the cybersecurity space, according to a new report in The Information. Citing four sources that named no names, the report stated that Facebook has approached "multiple" security firms regarding an acquisition, and that a deal could be announced by the end of the year.
READ MORE
---
| | |
| --- | --- |
| Millions of voter records found for sale on the dark web | |
Dark Reading
Researchers from Anomali and Intel 471 say they have discovered 23 million U.S. voter records for sale in a Dark Web hacking forum – including personal and voting history information. The seller of the voter registration databases from 19 different states also advertises that weekly updates of the data come from contacts within state governments.
READ MORE
| | |
| --- | --- |
| Some cybersecurity apps could be worse for privacy than nothing at all | |
Phys.org
It's been a busy few weeks for cybersecurity researchers and reporters. There was the Facebook hack, the Google plus data breach, and allegations that the Chinese government implanted spying chips in hardware components. In the midst of all this, some other important news was overlooked. In early September, Apple removed several Trend Micro anti-malware tools from the Mac app store after they were found to be collecting unnecessary personal information from users, such as browser history. Trend Micro has now removed this function from the apps.
READ MORE
| | |
| --- | --- |
| iPhone a growing target of crypto-mining attacks | |
InfoSecurity
Apple has increasingly been the target of crypto-mining attacks, and according to Check Point, iPhone attacks increased by nearly 400 percent over the last two weeks in September. In its most recently published Global Threat Index, Check Point researchers said they are continuing to investigate the reasons behind this sharp increase but reported that crypto-miners continued to be the most common malware in September 2018. Coinhive continued to hold the number-one position, which it has occupied since December 2017.
READ MORE