| | |
| --- | --- |
| Nominations for the 2019 IAPSC Board of Directors Election | |
IAPSC
The Nominating Committee is now accepting nominations of members in good standing for the IAPSC Board of Directors election in 2019. Offices of President, Vice President, Secretary, and Treasurer will serve a for the one (1) year term 2018-2019. Elected Directors will serve a two (2) year term 2019-2021. The election will be held and new terms will begin at the Annual Members Business Meeting during the IAPSC Annual Conference on May 4-6, 2019 in Miami, FL. Nominations are due by February 1, 2019. For more information or to submit a nomination, please contact iapsc@iapsc.org.
| | |
| --- | --- |
| Welcome New IAPSC Member: James Corey | |
IAPSC
Mr. Corey is an independent security consultant with a 40+ year track record developing, assessing, and improving multi-disciplined security programs. Principal of Greystoke Associates in Woodbine, MD, he is an expert in delivering timely and quality solutions based on a broad spectrum of experience supporting local, national, and international security programs and projects. His areas of expertise include developing risk management plans for mission critical key infrastructure, evaluating the overall effectiveness of security programs including security education, personnel security, physical security and access control, safeguarding of classified and sensitive information, and classification management; assisting in developing documentation to support security upgrades or new construction; support in developing operational and procedural documentation related to the continuity of operations, operations security, insider threat, and emergency action plans; and performing editorial reviews of technical documents, to ensure compliance with established policies, guidelines and standards for format, style, writing and quality.

View his IAPSC Profile
| | |
| --- | --- |
| IAPSC's 35th Annual Conference | |
IAPSC

The IAPSC Annual Conference is coming up on May 4-6, 2019 in Miami, FL.

You're invited to join your IAPSC Colleagues for one of the premier conferences for security professionals. You'll participate in two full days of education to keep you at the forefront of your industry with plenty of opportunities to network, form partnerships, and meet with top of the line security manufacturers.

Discussion Highlights:
• Winning RFPs
• Trends in Security for Nightclubs and Bars
• Eeny, Meeny, Miny, Moe – Where Do I Begin?
• The Top 10 Contract/Agreement Must Haves
• Parkland Shooting: An Update and Lessons Learned
• Vetting Forensic Cases: From First Call Through Trial
• Criminologist: Crimes and Neighborhoods
• The Value of Networking as a Security Consultant

Download the promotional flyer [PDF]

Registration will open later this Fall. Visit iapsc.org for the latest program updates and conference information.

Not yet a member of the IAPSC? There's never been a better time to join! Apply for membership now for the opportunity to save 50% on your registration to attend the IAPSC 2019 Annual Conference, May 4-6 in Miami FL. Apply now!
| | |
| --- | --- |
| IAPSC Annual Sponsorship Opportunities are now available for 2019! | |
IAPSC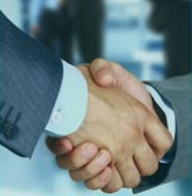 Why become an IAPSC sponsor? Because partnership with the International Association of Professional Security Consultants (IAPSC) is your opportunity to introduce your organization to one of the most well-respected security associations in the world! Our members have the capacity to influence millions in security spending. A partnership with the IAPSC is your opportunity to connect with best-in-class security consultants in a variety of specialties. The IAPSC Annual Sponsorship model offers our sponsoring partners year-round exposure and networking with our consultant members.

Download the brochure to learn more.

| | |
| --- | --- |
| Become a Certified Security Consultant (CSC) & Pave Your Path to Success | |
IAPSC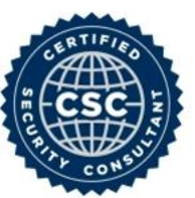 Earning the Certified Security Consultant designation demonstrates your depth of knowledge, professional objectivity, integrity, and skills as a security consultant. The CSC requires a combination of experience, education, independence, ethics, and successfully passing an online examination. The exam is open to both members and non-members as well as independent (external) and internal consultants. IAPSC members are pre-qualified to sit for the exam and receive a discount on the certification fee. Learn more here and apply today!

| | |
| --- | --- |
| Join an IAPSC Interest Group | |
IAPSC
If you're interested in connecting with other members on topics of mutual interest, we invite you to join us on GoToMeeting for our Monthly meetings.

Forensics and Security Management Interest Group
Friday, November 16 @ 9:00 AM PT; 12 Noon ET

Security Design and Engineering Interest Group
Friday, December 21 @ 10:00 AM PT; 1:00 PM ET

For more info and to RSVP, go to: https://iapsc.org/events/
---
| | |
| --- | --- |
| Three 'bold plays' for improving state cybersecurity | |
State Scoop
State cybersecurity leaders should advocate for more funding, embrace emerging technology and collaborate outside of the public sector to improve information security, experts from Deloitte say.
READ MORE
---
| | |
| --- | --- |
| Companies Implementing DevSecOps Address Vulnerabilities Faster Than Others | |
Help Net Security
A new study from CA Veracode includes promising signs that DevSecOps is facilitating better security and efficiency, and provides the industry with the company's first look at flaw persistence analysis, which measures the longevity of flaws after first discovery.
READ MORE
| | |
| --- | --- |
| Data Exchanges Know All About You; Soon They'll Impact Cybersecurity | |
CSO
Many consumers have noticed online ads with a surprising knowledge of devices belonging to them. Ads displaying an awareness of purchases, travel and communications, made on sites theoretically separated from the ad delivery platform. They even display a knowledge of purchases at brick and mortar stores.
READ MORE
| | |
| --- | --- |
| How To Protect Your Organization From Insider Threats, the #1 Risk For Data Loss | |
Help Net Security
Is your security approach exposing your organization to risk? The answer is "yes" if your security strategy focuses exclusively on external threats. If the breaches of the last 24 months have taught us anything – it's that insider threats are a cause for equal if not greater concern. In a recent survey, IT professionals were asked the types of insiders that they thought posed the greatest security risk.
READ MORE
---
| | |
| --- | --- |
| The holidays mean higher sales — and more fraud | |
Retail Dive
The holiday selling season means a huge spike in online and in-store traffic and sales, but it also brings more fraud, according to research from Forter. Fraud attacks increased by 13 percent last year, according to the 2018 Fraud Attack Index from Forter.
READ MORE
| | |
| --- | --- |
| Who's In Your Online Shopping Cart? | |
Krebs on Security
Crooks who hack online merchants to steal payment card data are constantly coming up with crafty ways to hide their malicious code on Web sites. In Internet ages past, this often meant obfuscating it as giant blobs of gibberish text that was obvious even to the untrained eye. These days, a compromised e-commerce site is more likely to be seeded with a tiny snippet of code that invokes a hostile domain which appears harmless or that is virtually indistinguishable from the hacked site's own domain.
READ MORE
| | |
| --- | --- |
| The Cybersecurity Maturity Model: A Means To Measure And Improve Your Cybersecurity Program | |
Forbes
To truly be effective, a cybersecurity program must continually evolve and improve. The problem is, many organizations don't have a clear sense of where they are today and how to improve for tomorrow. As Peter Drucker, the father of management, is often quoted as saying, "If you can't measure it, you can't improve it."
READ MORE