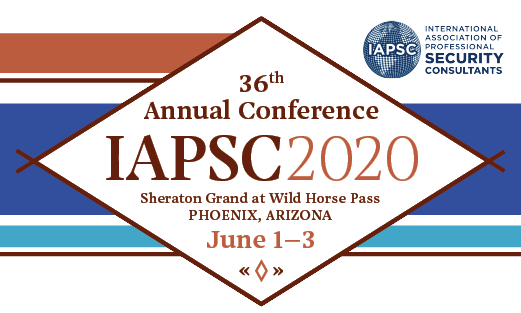 | | |
| --- | --- |
| Reach new heights in professional excellence — Get certified! | |
ASIS
The rapid growth and variety of career opportunities within the security industry make for a highly competitive market. To set oneself apart, security management professionals must demonstrate credibility, expertise, and a commitment to professional growth. The best way to achieve this?

ASIS International Board Certification, recognized globally as the gold standard in security management excellence.
READ MORE
---
| | |
| --- | --- |
| CISA Releases Cyber Essentials For Small Businesses And Governments | |
CISA
Recently, the Cybersecurity and Infrastructure Security Agency (CISA) released its Cyber Essentials, a starting point for small businesses and government agencies to understand and address cybersecurity risk as they do other risks. Developed in collaboration with small businesses and state and local governments, Cyber Essentials aims to equip smaller organizations that historically have not been a part of the national dialogue on cybersecurity with basic steps and resources to improve their cybersecurity. Cyber Essentials includes two parts – guiding principles for leaders to develop a culture of security, and specific actions for leaders and their IT professionals to put that culture into action.
READ MORE
---
| | |
| --- | --- |
| Tech Support Scammers Are Abusing a New Firefox Browser Lock Bug | |
Bleeping Computer
Tech support scammers are actively exploiting a Firefox browser lock (browlock) bug to persuade potential victims to call their fake Windows support line within 5 minutes to avoid having their systems disabled. The bug allows the crooks to lock the targets' browser, preventing them from closing the browser tab displaying the tech support scam page.
READ MORE
| | |
| --- | --- |
| This Unusual New Ransomware Is Going After Servers | |
ZDNet
An unconventional form of ransomwareis being deployed in targeted attacks against enterprise servers – and it appears to have links to some of the most notorious cyber-criminal groups around. The previously undetected server-encrypting malware has been detailed in research by cybersecurity analysts at Intezer and IBM X-Force, who've named it PureLocker because it's written in the PureBasic programming language.
READ MORE
---
| | |
| --- | --- |
| 2019 Trending as Worst Year on Record for Data Breaches | |
Dark Reading
2019 likely will break a record for the most data breaches and exposed records ever, according to a new report. There were 5,183 data breaches reported with 7.9 billion records exposed in just the first nine months of this year, according to Risk Based Security, which tracks publicly reported breaches. That's an increase of 33.3% in breaches and 112% in total records over the same period in 2018. Some 3.1 billion of the exposed records came from six breaches between July 1 and Sept. 30, the report found.
READ MORE
| | |
| --- | --- |
| Be Aware of These 20 New Phishing Techniques | |
Infosec Resources
Most of us have received a malicious email at some point in time, but phishing is no longer restricted to only a few platforms. The evolution of technology has given cybercriminals the opportunity to expand their criminal array and orchestrate more sophisticated attacks through various channels.
READ MORE