| | |
| --- | --- |
| Nominations for the 2019 IAPSC Board of Directors Election | |
IAPSC
The Nominating Committee is now accepting nominations of members in good standing for the IAPSC Board of Directors election in 2019. Offices of President, Vice President, Secretary, and Treasurer will serve a for the one (1) year term 2018-2019. Elected Directors will serve a two (2) year term 2019-2021. The election will be held and new terms will begin at the Annual Members Business Meeting during the IAPSC Annual Conference on May 4-6, 2019 in Miami, FL. Nominations are due by February 1, 2019. For more information or to submit a nomination, please contact iapsc@iapsc.org.
| | |
| --- | --- |
| The IAPSC Awards Committee is now accepting nominations for 2019 | |
IAPSC
The Awards Committee is responsible for nominating candidates for these awards:

The Charles A. Sennewald Distinguished Service Accolade is awarded by the IAPSC to a security executive, educator, author, or industry leader who has made an outstanding and significant contribution to the security profession.

Meritorious Life Membership is awarded to an IAPSC member in good standing for more than 10 years who has made significant and measurable contributions to the association through their service and leadership.

The Outstanding Security Performance Awards (OSPAs) recognize and reward companies and individuals across the security sector in 11 categories including Outstanding Security Consultant.

Nominations should be submitted to the attention of Awards Chair Dave Aggleton via iapsc@iapsc.org. Each nomination must include the CV for the candidate and justification for their nomination. Meritorious candidates must be nominated by two other members.
| | |
| --- | --- |
| IAPSC's 35th Annual Conference | |
IAPSC

The IAPSC Annual Conference is coming up on May 4-6, 2019 in Miami, FL.

You're invited to join your IAPSC Colleagues for one of the premier conferences for security professionals. You'll participate in two full days of education to keep you at the forefront of your industry with plenty of opportunities to network, form partnerships, and meet with top of the line security manufacturers.

Discussion Highlights:
• Winning RFPs
• Trends in Security for Nightclubs and Bars
• Eeny, Meeny, Miny, Moe – Where Do I Begin?
• The Top 10 Contract/Agreement Must Haves
• Parkland Shooting: An Update and Lessons Learned
• Vetting Forensic Cases: From First Call Through Trial
• Criminologist: Crimes and Neighborhoods
• The Value of Networking as a Security Consultant

Download the promotional flyer [PDF]

Registration will open later this Fall. Visit iapsc.org for the latest program updates and conference information.

Not yet a member of the IAPSC? There's never been a better time to join! Apply for membership now for the opportunity to save 50% on your registration to attend the IAPSC 2019 Annual Conference, May 4-6 in Miami FL. Apply now!
| | |
| --- | --- |
| IAPSC Annual Sponsorship Opportunities are now available for 2019! | |
IAPSC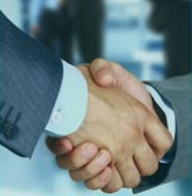 Why become an IAPSC sponsor? Because partnership with the International Association of Professional Security Consultants (IAPSC) is your opportunity to introduce your organization to one of the most well-respected security associations in the world! Our members have the capacity to influence millions in security spending. A partnership with the IAPSC is your opportunity to connect with best-in-class security consultants in a variety of specialties. The IAPSC Annual Sponsorship model offers our sponsoring partners year-round exposure and networking with our consultant members.

Download the brochure to learn more.

| | |
| --- | --- |
| Become a Certified Security Consultant (CSC) & Pave Your Path to Success | |
IAPSC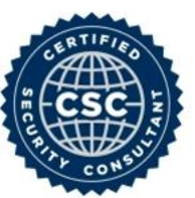 Earning the Certified Security Consultant designation demonstrates your depth of knowledge, professional objectivity, integrity, and skills as a security consultant. The CSC requires a combination of experience, education, independence, ethics, and successfully passing an online examination. The exam is open to both members and non-members as well as independent (external) and internal consultants. IAPSC members are pre-qualified to sit for the exam and receive a discount on the certification fee. Learn more here and apply today!

| | |
| --- | --- |
| Join an IAPSC Interest Group | |
IAPSC
If you're interested in connecting with other members on topics of mutual interest, we invite you to join us on GoToMeeting for our Monthly meetings.

Security Design and Engineering Interest Group
Friday, December 21 @ 10:00 AM PT; 1:00 PM ET

For more info and to RSVP, go to: https://iapsc.org/events/
---
| | |
| --- | --- |
| We have promising cybersecurity strategies, now the hard part: Implementation | |
The Hill
The Trump administration recently published two papers defining its cybersecurity vision and strategy for the nation. While many of the broad objectives for protecting U.S. interests in cyberspace are not new, some specific actions are worth noting.
READ MORE
---
| | |
| --- | --- |
| 48 percent of power and utility CEOs think cybersecurity attack is inevitable: KPMG | |
UtilityDive
The broader KPMG report focuses on CEOs across a number of industries, and finds it isn't just power and utilities executives who worry about the balance between technological innovation and susceptibility to cyberattacks. The top concern for CEOs in general are economic nationalism, followed by cybersecurity, "disruptive technology risk" and climate change risk.
READ MORE
| | |
| --- | --- |
| Workers unaware of travel-related cybersecurity threats, survey finds | |
ZDNet
A little over three-quarters (77 percent) of workers say they connect to free or public WiFi while traveling. Some 63 percent will use public WiFi to access work emails and files. Those are just a couple top line findings from a chilling (if predictable) new digital security survey conducted by threat management company ObserveIT. The survey included more than 1,000 U.S. employees ages 18 - 65+ who have traveled with corporate devices in the past year.
READ MORE
---
| | |
| --- | --- |
| Phishing scams account for half of all fraud attacks | |
TechRadar Pro
Network security company RSA has released its Q3 Fraud Report revealing that phishing scams accounted for 50 percent of all fraud attacks. During the third quarter of 2018, the firm detected 38,196 fraud attacks worldwide which represents a 70 percent increase from Q2.
READ MORE
| | |
| --- | --- |
| Tips to avoid travel fraud this holiday season | |
Bambi Majumdar
If a travel deal seems too good to be true...it probably is. Holiday scams aren't new but the sophistication applied behind them has made it harder for a layperson to gauge the scams from authentic offers. That is why one has to scrutinize that holiday getaway deal before booking. The internet was recently abuzz with James McAvoy's story of how he nearly fell for a $10,000 scam. He went online to tell the world about his horrifying experience when a fake hotel website duped him.
READ MORE
| | |
| --- | --- |
| Many ATMs Can be Hacked in Minutes: Report | |
Security Week
Many automated teller machines (ATMs) lack adequate security mechanisms and can be compromised in minutes using various methods, according to a new report from vulnerability assessment firm Positive Technologies.
READ MORE