SCWA Wishes You a Happy & Safe Independence Day
Share this article:
Aurora, Colorado, Self Serve Sales Tax — UPDATE
As previously reported, car wash owners in Aurora, Colorado, have been working to prevent the City of Aurora from adding a new sales tax for self-serve operators. Aurora car wash operators have united to ask the City Council to not implement the 3.75% sales tax on the coin operated businesses being recommended by the City Tax & Licensing Division.

The first big step victory was Monday nights when the Aurora City Council voted 6-2 in a study session to exempt Self Serve Car Washes and Laundry Mats from the sales tax. The Council requested the City staff to draft the appropriate tax code exemption revisions for City Council consideration.

According to local car wash owners — the challenge now is to make sure the approved draft revisions receive final approval by the City Council.

The work of the local car wash owners in Aurora is a great example of the positive results from car wash owners coming together for the benefit of all. The car wash discussion points can be found here.
Share this article:
SCWA — On the Road Again — Colorado Springs, CO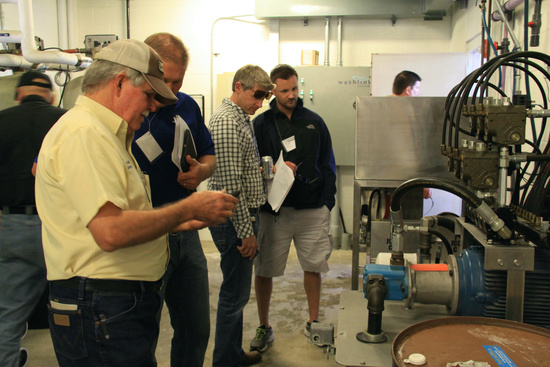 COLORADO SPRINGS CAR WASH TOUR & REGIONAL MEETING

Tuesday – August 4, 2015
Marriott Colorado Springs

Register Today!

For Sponsorships – Please call the SCWA Headquarters 800-440-0644

Share this article:
C.A.R. Products joins Blendco Systems as part of DuBois Chemicals
DuBois
C.A.R. Products, Inc. has joined Blendco Systems as a part of the Transportation Division of DuBois Chemicals. For more than 40 years, C.A.R. Products, Inc. has been a leader in the manufacturing of vehicle detailing and cleaning products. Founded in 1969 by Harry and Ruth Goldenberg, C.A.R. Products (Complete Appearance Reconditioning Products, Inc.) has continued its philosophy of offering high quality products at a fair price. The company manufactures products for the professional carwash industry, auto detailers, truck fleet, heavy equipment operators and for home use and is based in Holyoke, MA.
| | |
| --- | --- |
| Share this article: | |
Car Wash Fundraiser Raises Nearly $1,000 for Colorado Veterans
Kwik Car Wash
On Saturday, June 27th the Project Healing Waters Fly Fishing (PHWFF) — Denver Group was able to raise nearly $1,000 at their car wash fundraiser hosted by Kwik Car Wash. Fifty percent of car wash sales from both Parker and Littleton Kwik Car Wash locations were donated to the group. Volunteers were on-site serving a free BBQ lunch and offering fly-casting demonstrations.

| | |
| --- | --- |
| Share this article: | |
The nitty-gritty of reclaim
Professional Carwashing & Detailing
Most car washes use regular municipal water and have some sort of clarifier system that helps sort out the grime and dirt cleaned off the vehicles before discharging the remaining water into the county sanitation network. But a few car washes have state-of-the-art water recycling systems that actually recycle, filter and repump the water back through the system, allowing for most of the water to be collected and recollected again.
| | |
| --- | --- |
| Share this article: | |
El Nino gains strength as Pacific warms, just like 1997
Bloomberg
The El Nino developing across the Pacific has strengthened further, according to Australia's Bureau of Meteorology, which again highlighted patterns shown by the data that are similar to the record 1997-98 event. Sea-surface temperature indexes for the central and eastern tropical Pacific are more than 1 degree Celsius above average for a sixth week, the bureau said. Models showed the central Pacific will warm further over the coming months, it said.
| | |
| --- | --- |
| Share this article: | |
Missed an issue of SCWA Today? Click here to visit the SCWA Today archive page.
The cleaner, quicker ownership experience
Auto Laundry News
Traditionally, car wash ownership is a lifelong pursuit. The industry is filled with stories of owners and operators that cut their teeth scrubbing fenders in their teenage years, working their way up through the ranks to eventually take the reins of their own wash. Times are certainly changing. The high cost of entry has forced many would-be owners to pursue alternate careers and opened the doors for investors that have made their marks in other fields to take a crack at car washing.
| | |
| --- | --- |
| Share this article: | |
Lawmakers fear car 'recall fatigue' over air bag issue
BBC News
U.S. lawmakers have warned of car "recall fatigue" in a congressional hearing with regulators and carmakers about progress in a major airbag recall. A faulty part made by Japan's Takata has been linked to eight deaths and multiple injuries. It has prompted the largest recall in US history. Sen. John Thune said the size of the Takata recall was causing confusion and delays in replacing the airbags.
| | |
| --- | --- |
| Share this article: | |
You want me to detail what?
Auto Laundry News
As a professional detailer, you are accustomed to detailing passenger vehicles — cars, trucks, and minivans. To do so, you already have a set of professional cleaning and protecting chemicals designed for several different types of surfaces, like paint, chrome, glass, vinyl, plastic, carpet and leather. You also have a set of equipment that helps with the bigger jobs like polishing paint and cleaning carpets. Finally, you have a set of tools like brushes and towels that can be used in many situations and with many diverse vehicles.
| | |
| --- | --- |
| Share this article: | |
Record-length carwash set to open in December
Professional Carwashing & Detailing
A new Rocket Express car wash set to open in December will tie as the longest in the world at 240 feet, according to IdahoStatesman.com. As stated by the article, "At 240 feet long, the carwash will matching length the Rocket Express that co-owners Joe and Janet Russell also run in Twin Falls." The couple also owns another Rocket Express in Midvale, Utah, which opened in 2013.
| | |
| --- | --- |
| Share this article: | |
9 good small business problems to have
Asbury Park Press
If you run a small business, you'll reap many benefits. But, let's face it, every business encounters some problems. If you're lucky, you'll have good problems. What's a good problem? It's the kind that shows you you're doing something right, but leaves you with a challenge.
| | |
| --- | --- |
| Share this article: | |
Flooding rain boosts summer mosquito populations in Texas, Oklahoma
AccuWeather.com
The excessive rainfall that deluged the Southern Plains during spring and into summer may set the stage for a boom in mosquito populations and possible cases of West Nile virus this summer. Frequent heavy rounds of rain in May and early June followed by dry periods have created the perfect breeding grounds for Culex mosquitoes, the main species that carries West Nile virus.
| | |
| --- | --- |
| Share this article: | |
Missed last week's issue? See which articles your colleagues read most.