SCWA — On the Road Again — Houston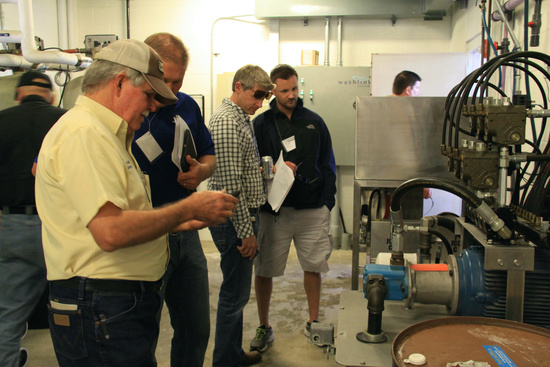 HOUSTON CAR WASH TOUR & REGIONAL MEETING

Tuesday – November 10, 2015
Marriott Houston North

Register Today!

Share this article:
High School Soccer Team Raises over $1,500 at Kwik Car Wash Fundraiser!
Kwik Car Wash
On Saturday, August 8, 2015 the Chaparral High School Men's Soccer Team was able to raise over $1,500 at their car wash fundraiser hosted by Kwik Car Wash. Kwik Car Wash donated 50 percent of their wash sales from the fundraiser's duration to the group, while team members and volunteers vacuumed and towel-dried cars for additional donations.
| | |
| --- | --- |
| Share this article: | |
Groove into a successful business algorithm
Professional Carwashing & Detailing
As a proactive car wash owner, you have been focused on search engine optimization (SEO) for your business. You most likely started with building an attractive website. The next order of SEO business was providing content, link building, link sharing, mixing in social media and following the trial of search evolution. In April, Google updated its algorithms to focus on mobile devices, particularly smartphones. Although the search company seldom announces algorithm changes in advance, businesses were afforded rare, beforehand knowledge of this recent change with time to prepare.
| | |
| --- | --- |
| Share this article: | |
New OSHA rules: Liability danger zone
Auto Laundry News
All private sector employers in the United States with one or more employees are covered by the standards promulgated pursuant to the Occupational Safety and Health Act. Those standards are enforced by the Occupational Safety and Health Administration. That coverage includes reporting certain events to OSHA within prescribed time limits. Failing to report these incidents within the defined time limits will garner a $5,000 penalty.
| | |
| --- | --- |
| Share this article: | |
Water conservation paying off in Durango, Colorado, after EPA spill
The Durango Herald
Durango, Colorado's daily water usage has dropped about 2.3 million gallons in the last two days in the wake of a massive release of mine wastewater into the Animas River. Thanks to local conservation efforts, the city will be able to maintain water service through the duration of the emergency, said Steve Salka, the city's utilities director.
| | |
| --- | --- |
| Share this article: | |
Missed an issue of SCWA Today? Click here to visit the SCWA Today archive page.
Demand for electricity soars in searing Texas heat
KWTX-TV
The managers of the state's biggest electrical grid say peak electricity demand topped 69,000 megawatts Aug. 10 for the first time. The Electric Reliability Council of Texas, which operates the grid that covers most of the state, says demand peaked at 69,408 megawatts between 3 p.m. and 4 p.m., and then 69,783 megawatts between 4 p.m. and 5 p.m.
| | |
| --- | --- |
| Share this article: | |
Jeep accelerates from car wash, crosses several highway lanes
Auto Laundry News
The California Highway Patrol is investigating a claim by an employee at the Lucky Drive Brushless Car Wash, located in Greenbrae, who said a Jeep suddenly accelerated while at the car wash and crossed U.S. Highway 101, according to KNTV-TV. The employee, Juan DeLeon, informed CHP that the 1999 Jeep Cherokee was in neutral, which is required by the wash, when it accelerated across traffic, stated the article.
| | |
| --- | --- |
| Share this article: | |
Weathering these summer months
Professional Carwashing & Detailing
In general, and especially up here in the northern part of the country, summer is a great time of the year to enjoy the weather, go on vacation and, if you own a car wash, enjoy some of the busiest days of the entire year. Particularly around holidays, such as Labor Day, there are more cars on the road and more potential business to obtain. From bug removal services to offering your version of a "platinum package," this surge in business is a welcome sight.
| | |
| --- | --- |
| Share this article: | |
Forecasters warn El Nino could be the strongest in recent decades
NPR
Climate scientists say El Nino is brewing in the Pacific Ocean and it could be one of the most powerful in years.
| | |
| --- | --- |
| Share this article: | |
Denver storms cause street flooding; Centennial Airport hangar damaged
The Denver Post
Heavy rain and hail pelted southern parts of the Denver area recently, and forecasters warned that strong thunderstorms could cause localized flooding in the region. A hangar at Centennial Airport was damaged as storms moved through. Officials say there were no injuries or aircraft damaged but that the structure has been evacuated.
| | |
| --- | --- |
| Share this article: | |
Investigation: Shattering sunroofs put drivers at risk
KPRC-TV/WCNC-TV
It was a routine ride to work until Wade Owens heard it. Wade then felt small pieces of glass raining into his car and into his eyes. The sunroof on his 2013 Kia Sportage had shattered, a scary experience, but not an isolated one. An ensuing investigation found hundreds of complaints to the National Highway Traffic Safety Administration about the problem. The complaints lead Audi and Hyundai to issue voluntary recalls on some models.
| | |
| --- | --- |
| Share this article: | |
Missed last week's issue? See which articles your colleagues read most.