Camera systems: The problem and the remedy
Auto Laundry News
"That damage on your vehicle was already there!" How many times have those words left your mouth? A few? More than a few? How many times have you had to cut a check for damage to a vehicle your wash didn't cause? Several? More? Anyone who works with vehicles in any capacity must have the ability to inspect each and every vehicle as it enters the facility plus as it exits.
| | |
| --- | --- |
| Share this article: | |
Site planning: Adding to the car wash experience
Professional Carwashing & Detailing
One could argue that your marketing efforts do not stop, well, ever. From ad placement to word-of-mouth or online reviews, your car wash today is scrutinized at every turn. And for the intents and purposes of this article, let's focus on some of those literal turns your marketing efforts can take, such as the ones performed by customers while on your site.
| | |
| --- | --- |
| Share this article: | |
1997 vs. 2015: Animation compares El Niños side-by-side
Climate Central
With this year's El Niño shaping up to rival the strongest on record, comparisons to the last major El Niño, in 1997-1998, are inevitable. A new animation showing the development of each event side-by-side is the latest example, and provides a window into the similarities and differences between the two climate events.
| | |
| --- | --- |
| Share this article: | |
SCWA — On the Road Again — Houston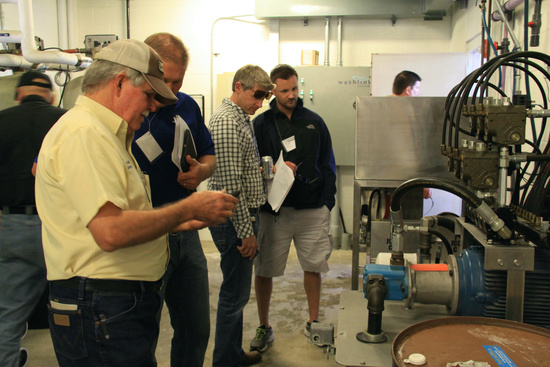 HOUSTON CAR WASH TOUR & REGIONAL MEETING
Car Wash Tour Includes: Swish Car Wash; Cypress Station Car Wash & Lube; Zoom Car Wash; and iShine Car Wash & Detail.

Tuesday – November 10, 2015
Marriott Houston North

Register Today!

Houston Sponsorship Now Available

Thanks to Our Sponsors (to date):
Big Man Car Washes – Bus
DRB – Bus
ICS – Bus

AP Formulators – Lunch
Auto Clean – Lunch

Coleman Hanna – Reception
Stinger Chemicals – Reception
| | |
| --- | --- |
| Share this article: | |
Fiat Chrysler recalls more cars to thwart hackers
USA Today
Fiat Chrysler Automobiles has ordered the second recall in two months in order to install software that protects against computer hackers. The recall ordered Sept. 4 will update software in about 7,810 of its new 2015 Jeep Renegade that have 6.5-inch touchscreens. Since the Renegade is a new model, about half the affected vehicles are still in the hands of dealers.
| | |
| --- | --- |
| Share this article: | |
Take control for smooth operations
Professional Carwashing & Detailing
Keeping up with today's fast-paced and demanding car wash environment is not always an easy task to complete, especially if technology is outdated. With so many moving parts throughout day-to-day operations, car wash owners and operators must take control by incorporating the latest, most efficient technologies. Downtime, especially for busy, swift-moving car washes, equals loss of business. Owners and operators must make sure their technology is up to date and overall operations are meeting or exceeding expectations.
| | |
| --- | --- |
| Share this article: | |
Missed an issue of SCWA Today? Click here to visit the SCWA Today archive page.
5 growing technology trends to watch in 2016
By Hayley Erickson
Technology is evolving our ability to access information and interact with one another. Devices are getting smaller, computer processors are becoming faster, drones are flying in the air, you name it! Day by day, the evolution of technology is positively impacting our ability to be productive in the workforce. In order to follow the next yuppie business generation and tech-savvy crowd, it's important to stay on top of the latest trends to be on your "A" business game.
| | |
| --- | --- |
| Share this article: | |
AutoNation grounds vehicles under recall
Automotive News
AutoNation Inc. will no longer sell any vehicle, used or new, with an open safety recall. The new policy will be costly, AutoNation CEO Mike Jackson says, but it's the right thing to do for customers. Jackson declined to estimate the expense but noted that 5 to 10 percent of AutoNation's inventory would be deemed unsellable at any given time under the new policy.
| | |
| --- | --- |
| Share this article: | |
The benefits of fun in the workplace
Auto Laundry News
To have fun or not to have fun? That is the question. Are you curious how companies like Google, Zappos, Southwest, and others develop those winning workplace cultures with such high productivity and profitability? Regardless of the industry, there is a common thread running through the highest performing companies: the inherent or stated culture of fun. Among companies denoted as "great" in Fortune's "100 Best Companies to Work For," a whopping 81 percent of employees say they work in a "fun" environment.
| | |
| --- | --- |
| Share this article: | |
Missed last week's issue? See which articles your colleagues read most.