| | |
| --- | --- |
| TAPPI Fiberglass Mat Committee Meeting Registration Open! 2019's Installment Anchored by Tour of GAF's Ennis Mat and Shingle Plants!!! | |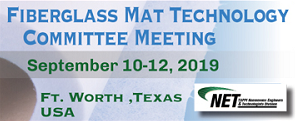 Register Now for the 2019 TAPPI Fiberglass Mat Technology Committee Meeting in Fort Worth , Texas. Register Now!!!

| | | |
| --- | --- | --- |
| | | Use the EasyWeb torque controller to maintain tension during unwinding or winding operations on printing and web finishing lines. As a lower-cost alternative to the high-precision transducer-based tension controllers DFE offers, the EasyWeb works from a diameter calculator signal to continually adjust winding torque and achieve roughly consistent running tension throughout the process. |
| | |
| --- | --- |
| Adidas + LA Streetwear icon undefeated release military inspired collection | |
Adidas
When founders James Bond and Eddie Cruz opened the doors of Undefeated in 2002, the La Brea store quickly became the benchmark for sneaker culture in the City of Angels. Borne of a shared, pre-internet passion for seeking out the most interesting and exciting footwear and apparel in the world, each new Undefeated store – from San Francisco to Shanghai – embodies this same drive.
READ MORE
---
| | |
| --- | --- |
|   |  MISSED AN ISSUE OF TAPPI'S CAUGHT IN THE NET? VISIT AND SEARCH THE ARCHIVE TODAY. |
---
| | |
| --- | --- |
| Fashion of the future: What retail customer experience will look like in 5 years | |
Forbes
Fashion trends come and go. It might be difficult to predict what's coming down the runway in five years, but we already have a good idea of what to expect for customer experience. Here are four trends to look for in fashion of the future.
READ MORE
| | |
| --- | --- |
| Parentgiving introduces dry direct ultimate underwear | |
Nonwovens Industry
Parentgiving Inc., a retailer of caregiving products for the aging, announced the launch of their first private label product, Dry Direct Ultimate Underwear, a premium incontinence product designed to provide seniors with the best absorption capacity on the market and caregivers with the best value in premium incontinence.
READ MORE

| | |
| --- | --- |
| US retail imports to rise ahead of goods tariff increase | |
Fibre2Fashion
With retail sales rising and President Trump planning to increase and broaden tariffs on goods from China, imports at U.S.'s major retail container ports are expected to see very high levels the remainder of this spring and through the summer, according to monthly Global Port Tracker report released by National Retail Federation (NRF) and Hackett Associates.
READ MORE
| | |
| --- | --- |
| The smart clothes you control with an app are coming | |
Red Bull
As we prepare to enter another Northern Hemisphere summer, memories of a scorching 2018 – one of hottest on record in the U.K. and elsewhere – still linger in the mind. In a society where swimming trunks aren't always an acceptable dress code, we can only dream of an air-conditioned outfit to keep us cool.
READ MORE
| | |
| --- | --- |
| Researchers test method to heal severed nerves with nanofiber | |
Innovations Origins
For small injuries such as cuts or abrasions, there are plasters that are put on the wound. The rest is done by the body's own self-healing powers. However, it becomes somewhat more difficult with larger wounds, for example when nerve tracts are severed.
READ MORE