News From Medscape
The following recommended articles on Medscape.com are freely available through the partnership between ABC and Medscape, no registration or login required.
When PCI Becomes the Backup for Coronary Bypass Surgery
A surprising number of patients undergoing coronary artery bypass graft surgery will require postprocedure coronary angiography and emergent percutaneous coronary intervention before discharge — a scenario that carries substantial morbidity, mortality, and costs — according to a large nationwide study.
Sanofi 2019 Prescription Pricing Principles Report
Read "Sanofi's 2019 Pricing Principles Report," an update to the Pricing Principles established for 2018 which focuses on three pillars: basing prices on value, limiting price increases, and being transparent about those prices.
Featured Articles by Members
ABC Members: We welcome your published research submissions and articles for inclusion in future issues of Clinical Updates and Insights. Email Rachel Williams at rwilliams@abcardio.org and please attach file or include links to the original published work and/or abstract.

Cardiovascular Care in Women Veterans: A Call to Action
Co-authored by Karol E. Watson (with Janet K. Han, Elizabeth M. Yano and Ramin Ebrahimi)
Cardiovascular disease is the number one cause of death for women in the United States. Women veterans have higher rates of cardiovascular disease than civilian women and present a unique population.
Emerging Misunderstood Presentations of Cardiovascular Disease in Young Women
Co-authored by Renee P. Bullock-Palmer MD (with Leslee J. Shaw PhD and Martha Gulati MD, MS)
There is a void with regards to awareness of CVD in women. Many traditional CVD risk estimate tools fail to identify the "at risk" female and is true for the young female patient. There needs to be a shift in focus from looking for the vulnerable plaque to looking for the "at risk" patient.
We've Come This Far by Faith: The Role of the Black Church in Public Health
Co-authored by LaPrincess C. Brewer MD, MPH (with David R. Williams PhD, MPH, MDiv)
Three articles highlight the role of faith-based organizations as resources for tackling major health challenges and improving population health. In the United States, racial/ethnic inequalities in health remain substantial, pervasive, and persistent over time. These articles attest to opportunities to partner with the Black Church to reduce and ultimately eliminate health disparities.
Featured Articles From the Archives
In honor of Black History Month we are featuring published work –– research, case studies or editorial comments –– by some of ABC's founding and early members.

Frequency Analysis of the EEG in Children with Sickle Cell Disease
Co-authored by ABC Founding Member L. Julian Haywood (with Peggy S. Gott, John P. Allen, George A. Harvey, Darleen R. Powars and Joseph P. Van der Meulen)
Nine children with sickle cell disease were recorded to investigate the potential usefulness of frequency analysis in the study of the effects of the disease on the electrical activity of the brain and to assess the clinical significance of the recordings. Results from the small group tested here suggest a greater than normal amount of slow wave activity from children with sickle cell disease.
Echocardiographic Assessment of Cardiac Anatomy and Function in Hypertensive Subjects
Co-authored by ABC Founding Member Daniel D. Savage, M.D., PH.D. (with Jan I.M. Drayer, M.D., Walter L. Henry, M.D., Emmett C. Mathews, Jr., M.D., James H. Ware, Ph.D., Julius M. Gardin, M.D., Estelle R. Chen, B.S., Stephen E. Epstein, M.D. and Jo
To determine whether some or all of the abnormalities reported in hypertensive subjects could be related to age rather than blood pressure elevation, we evaluated a population of subjects with mild-to-moderate hypertension and compared the results with normal data using regression equations that accounted for both body surface area and age.
Left Ventricular Outflow Tract Obstruction Due to Systolic Anterior Motion of the Anterior Mitral Leaflet in Patients with Concentric Left Ventricular Hypertrophy
Co-authored by ABC Founding Member Daniel D. Savage, M.D. (with Barry J. Maron, M.D., John S. Gottdiener, M.D., William C. Roberts, M.D., Walter L. Henry, M.D. and Stephen E. Epstein, M.D.)
Recently we observed five patients with dynamic subaortic obstruction due to SAM who had concentric hypertrophy, rather than ASH, present on echocardiographic study. In this investigation the clinical, hemodynamic and morphologic features of these patients are described and their relation to patients with typical hypertrophic cardiomyopathy is defined.
The 3rd Black Health Matters Summit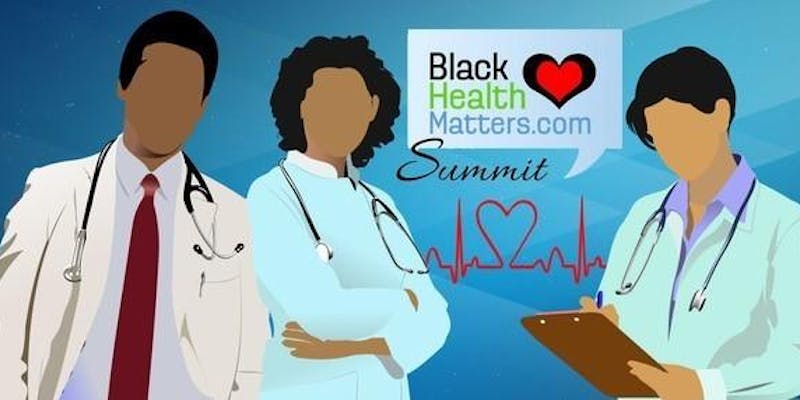 Your Health: What Could Be More Important?

The 3rd Black Health Matters Summit is dedicated to educating, energizing, and empowering African American families to embrace self-care.
Saturday, March 2 | 10:00am - 4:00pm (Registration at 9:30am)
Riverside Church | 91 Claremont Ave., New York, New York


Admission is free! A light breakfast and lunch will be served.
Door prizes included.
ABC EVENTS IN CONJUNCTION WITH ACC.19
New Orleans, Louisiana | March 16-18
Friday, March 15, 12:00 pm – 2:00 pm
Conversations in Cardiology: Advances in Difficult-to-Treat and Resistant Hypertension –– Register here
Chairperson:
Keith Ferdinand, MD
12:00 pm - 12:30 pm –– Registration & Lunch
12:30 pm - 2:00 pm –– Educational Activity
Hilton New Orleans
2 Poydras St., New Orleans, LA 70130
Friday, March 15, 4:00 pm – 5:00 pm
ACC Diversity and Inclusion Town Hall
Reception honoring Dr. Richard Allen Williams will immediately follow
Sheraton New Orleans (Room TBD)
500 Canal St., New Orleans, LA 70130
Friday, March 15, 5:30 pm – 9:30 pm
ABC Fellows Annual Educational Program and Dr. Jay Brown Best Abstract Competition –– Register here
New Orleans Marriott
555 Canal St., New Orleans, LA 70130
Saturday. March 16, 6:00 pm – 8:30 pm
ABC General Membership Dinner Meeting –– Register here
Arnaud's Restaurant 
813 Bienville St., New Orleans, LA
Sunday, March 17, 7:30 am – 8:45 am
Patient Centered Research - Breakfast Workshop –– Register here
A collaboration with ABC, the University of Maryland, and the Patient-Centered Outcomes Research Institute.
Chairperson:
Eldrin F. Lewis, MD, MPH
New Orleans Marriott
555 Canal St., New Orleans, LA 70130
Sunday, March 17, 10:45 am – 12:15 pm
ABC-ACC Joint Symposium –– Register here

"New Paradigms in Contemporary Cardiovascular Care: Application of Guideline-Directed Therapies – Implications for Minority Populations and Resolution of Disparities"
Chairpersons:
John M. Fontaine, MD, MBA
Henry Okafor, MD
New Orleans Ernest N. Morial Convention Center
900 Convention Center Blvd, New Orleans, LA 70130
Omni Shoreham Hotel | Washington, DC
CRT 2019 Featured Session
Disparities: Inequalities in Interventional Cardiology
March 3, 2019 | 7:00pm - 9:30pm
MQ 2019 Featured Session
Blueprint for Change:

Defining and Promoting a Single, Effective System
of Care for Patients with High Blood Pressure
Friday, April 12 | 1:00pm - 5:00pm
Clinical Trials Research:
Upping Your Game

Professional Development for Women Cardiologists Seeking to Succeed in Clinical Research

Applications Due February 28

Heart House | Washington, DC
May 6-7, 2019

2019 Heart Rhythm Scientific Sessions
San Francisco, California | May 8-11
ABC HOST HOTEL RESERVATIONS OPEN
W
 San Francisco
181 3rd Street
RESERVE ROOMS
Extended Deadline To Book: March 18
$369/night