ABC COVID-19 Innovation Awards



The Association of Black Cardiologists (ABC) is pleased to announce a call for applications to support COVID-19 projects. In an effort to identify solution-focused mechanisms aimed at mitigating the pandemic's impact, ABC has established the Association of Black Cardiologists COVID-19 Innovation Awards.

Applications from individual(s) or organizations that satisfy one or more of the indicated criteria are welcome.



Deadline: July 28, 2020



News From Medscape
The following recommended articles on Medscape.com are freely available through the partnership between ABC and Medscape, no registration or login required.
Streamlined Aortic Stenosis Care During COVID-19
The pandemic has forced providers to refocus on the really critical aspects of management of severe aortic stenosis. Could this minimalist approach improve resource utilization going forward?
When COVID-19 Disparities and Racial Injustice Collide
For communities of color, COVID-19 has had a disproportionate burden in the US, but the lifelong burden of risk from injustice must not be overlooked, said Clyde Yancy, MD, kicking off the American College of Cardiology (ACC) webinar Healthcare Disparities and COVID-19: The Story Behind the Headlines. As a black man, "my greatest risk of death is no longer COVID-19. It is the color of my skin," said Clyde Yancy, MD, in kicking off an ACC webinar addressing the dual crises.
ABC, National Coalition Launch Healthy
Blood Pressure Movement with ESSENCE

ABC along with the American Medical Association (AMA), the AMA Foundation, American Heart Association, Minority Health Institute, and National Medical Association have partnered with ESSENCE on a new hypertension control campaign called "Release the Pressure." The healthy blood pressure movement launched this month.


Pandemics Juxtaposed
Read latest AHA Early Career blog post from guest blogger, Sherry-Ann Brown, MD, on juxtaposition of the racial pandemic with the COVID-19 pandemic: "We can be well when we start to admit that we are not.
Deadly and Revealing: The Toll That COVID-19 Has Taken on the African American Community
The COVID-19 outbreak has claimed more than 100,000 American lives, but evidence shows the disease has cut an especially wide swath of serious illness and death through African American communities in the United States. It is not entirely clear why, but healthcare experts say that complex, deeply rooted socioeconomic issues and healthcare inequities are the most probable explanation. Managed Care Executive interviews Renee Bullock-Palmer, MD, about why COVID-19 has disproportionately affected the African American Community.
FDA pulls emergency use authorization of hydroxychloroquine for COVID-19
The regulatory agency said the drug is "unlikely to be effective" in treating the coronavirus. The Food and Drug Administration rescinded the emergency use authorization for hydroxychloroquine to treat hospitalized COVID-19 patients last week, saying the drug carries too many risks without any apparent benefit.
Cardiologists With Voices to Breathe
Now more than ever, the injustices, inequities and incomprehensible experiences of our black sisters and brothers in the United States of America and around the world have risen to the surface. The events of these past few days have been echoed for centuries. (Sherry-Ann Brown, MD, PhD, FACC, co-authors this article featured in the June issue of Cardiology magazine.)
CPR goes AWOL: Life-saving act less likely in Hispanic neighborhoods
A study last year found bystander CPR – given, as the name suggests, by a bystander when someone suffers a heart attack – is less common in neighborhoods that are primarily Hispanic, and that chances of surviving a cardiac arrest in those neighborhoods are low. That situation is made more complicated by a reluctance by residents of Hispanic neighborhoods to call 911, according to another study, a call that could bring help to someone in need of CPR or could walk a bystander through the procedure. Cronkite News interviews Rachel Bond, MD. Read the story or watch the video interview.
I Can't Breathe: Reflections on Racism, Anti-Blackness and A Path Forward Globally and In Cardiovascular Medicine



This program portrays the experiences and perspectives of cardiovascular health care, law enforcement, and other professionals related to equality, justice, respect for human life, and health equity. This session also highlights potential efforts that individuals and organizations may undertake to combat racism and promote health and well-being.
Featured Articles by Members
ABC Members: We welcome your published research submissions and articles for inclusion in future issues of Clinical Updates and Insights. Email Rachel Williams at rwilliams@abcardio.org and please attach file or include links to the original published work and/or abstract.
COVID-19 and Katrina: Recalcitrant Racial Disparities
Co-authored by Clyde W. Yancy and Keith C. Ferdinand (with Harriette G C Van Spall)
The authors draw parallels between the disparities evident during Hurricane Katrina and COVID-19, discuss root causes, and make recommendations to close the gap.
Cardiovascular Health in American Indians and Alaska Natives: A Scientific Statement From the American Heart Association
Co-authored by Khadijah Breathett, Herman Taylor and Kevin L. Thomas (with Mario Sims, Marie Gross, Elizabeth A. Jackson, Emily J. Jones, Ana Navas-Acien and Barbara V. Howard)
Cardiovascular disease (CVD) is the leading cause of death among American Indians and Alaska Natives. Over the past 50 years, the prevalence of CVD has been rising among American Indians and Alaska Natives. The objective of this statement is to summarize population-level risk factors and management techniques tailored for the American Indian and Alaska Native populations.
Approach to Acute Cardiovascular Complications in COVID-19 Infection
Co-authored by Marwah Abdalla MD, MPH, D. Edmund Anstey MD, MPH, Raymond Givens MD, PHD (with Lauren S. Ranard, Justin A. Fried, Deepa Kumaraiah, Susheel K. Kodali, Koji Takeda, Dimitri Karmpaliotis, LeRoy E. Rabbani, et al.)
This review discusses the presentation and management of patients with severe cardiac complications of COVID-19 disease, with an emphasis on a "Heart-Lung" team approach in patient management. Furthermore, it focuses on the use of and indications for acute mechanical circulatory support in cardiogenic and/or mixed shock.
Current perspectives on Coronavirus 2019 (COVID-19) and cardiovascular disease: A white paper by the JAHA editors
By Daniel Addison (with Ajay K. Gupta , Hani Jneid, Hossein Ardehali, Amelia K. Boehme, Sanket Borgaonkar, Romain Boulestreau, Kevin Clerkin, Nicolas Delarche, Holli A. DeVon, Isabella M. Grumbach, et al.)
This White Paper addresses the cardiovascular co‐morbidities of COVID‐19 infection; the diagnosis and treatment of standard cardiovascular conditions during the pandemic; and the diagnosis and treatment of the cardiovascular consequences of COVID‐19 infection.
ABC's COVID-19 FAQ Community Watch Available Now

Watch ABC's video on proper hand-washing etiquette, featuring sisters Laini and Asilia Ferdinand. This video is part of ABC's COVID-19 FAQ Community Watch resources. Please share with your family, friends and colleagues.
We LOVE to LEARN how our ABC Members are making a difference! Please Share. Giving a keynote speech? Presenting at a Grand Round? Receiving an Award? Interviewed by the Press? Published in a journal? Presenter or Panelist at a Conference? Graduating? Email Rachel Williams at rwilliams@abcardio.org or please tag or DM us on Facebook, Twitter or Instagram with links/details, so we can spotlight your excellence in our newsletter!
ABC Immediate Past Board Chair Cheryl Pegus, MD, MPH, was recognized as one of Modern Healthcare's 2020 "50 Most Influential Clinical Executives," for the second year in a row.

The 50 Most Influential Clinical Executives awards & recognition program honors individuals in healthcare who are deemed by their peers and the senior editors of Modern Healthcare to be paving the way to better health through their executive responsibility, leadership qualities, innovation, community service and achievements inside and outside of their respective organizations.



Cheryl Pegus, MD, MPH
ABC Immediate Past Board Chair
President, Cambia Consumer Health Solutions
& Chief Medical Officer



CONGRATULATIONS!

Congratulations! Dr. Athol Morgan was honored as the 2020 Watkins-Saunders Award at the American Heart Association Baltimore Heart Ball.


10 Women Cardiology Leaders - How to Overcome Adversity & Thrive


Presented by the ACC Women in Cardiology Section and Women as One, this webinar will highlight a panel of female cardiologists holding a leadership role in a professional organization - including Michelle A. Albert, MD, MPH, FAHA, FACC – President, Association of Black Cardiologists (ABC). The focus will be on providing solutions and optimism for the women in cardiology (doctors and CVTs) to survive the pandemic and racial tension.


New NIH Funding Opportunity
Mechanisms and Consequences of Sleep Disparities in the U.S.
Deadline: July 14, 2020
Now Accepting Applications


Dr. Richard Allen Williams Scholarship
for Medical Students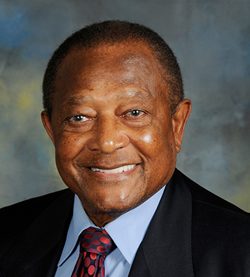 The Association of Black Cardiologists, Inc. (ABC) is pleased to announce the Dr. Richard Allen Williams Scholarship for African American and other minority 1st or 2nd year medical students who show promise in medical research, cardiology and academic medicine. This scholarship honors Richard Allen Williams, MD, FACC, FAHA, founder of the Association of Black Cardiologists and was created to promote diversity in medicine, encourage commitment to eliminating health care disparities and support future cardiologists, while helping to alleviate medical student debt.

$5,000 scholarships will be awarded to recipients in honor of Dr. Richard Allen Williams. Winners will be announced by September 25, 2020.

Awards are based upon the following criteria:
Demonstrated ability, interest, and participation in the promotion of health for the African American community
Participation in research or other extracurricular activities, demonstrated academic pursuits and clinical acumen
Proven leadership during his or her academic pursuits
Applicants should submit the following documents electronically via our online form:
A one-page statement of interest
Official medical school transcript
Recent curriculum vitae
Two letters of recommendation from a professor at current medical school
Questions: Katrese Phelps McCullum at kphelps@abcardio.org.



Deadline to submit:

August 28, 2020




The National Heart, Lung, and Blood Institute's PRIDE Summer Institute is now accepting applications! There are nine mentored research training programs offering career advancing opportunities for junior-level faculty and research scientists from diverse backgrounds.
Rolling admission until all positions are filled.


**PRIDE is still recruiting for Summer 2020. We are currently working out how to hold sessions if we are unable to do so onsite due to COVID-19. The programs will carry-on. If you are interested you may still apply.





Dr. Kevin Alexander, member of Association of Black Cardiologists' COVID-19 Task Force, and Dr. Johnny R. Tice, President of West Alabama Chapter of the Black Nurses Association, will be featured guests for a segment on Men's Health for Code M Radio (Cleveland, Ohio's WOVU - 95.9 FM) at 6 PM ET on Thursday, June 25, 2020.


Sign up Today for the 2020 ASPC Virtual Summit! The complimentary 2-day summit will cover a wide range of topics on the prevention and management of cardiovascular disease presented by a faculty that will include several ABC members: Ileana Piña, MD, Hannah Valantine, MD, MRCP, Renée Bullock-Palmer, MD, Keith Ferdinand, MD, FASPC. The keynote lecture will be given by Herman Taylor Jr., MD, MPH. The honorary fellow lecture will be given by Nanette Wenger, MD, FASPC. The latest research in prevention will be displayed in the virtual abstract hall and information on the latest products and technology can be found in the corporate partner showcase.



VIEW AGENDA




The NMA has continued to monitor the impacts of the COVID-19 pandemic, and we are alarmed by the disproportional impact this public health crisis is having on the African American community. We are very concerned about the safety and well-being of everyone – our community, our patients, as well as our members and their families. With this in mind, we have determined that the planned in-person Annual Convention and Scientific Assembly scheduled for August 1 – 5, 2020 in Atlanta will now be an all virtual experience and will occur Friday, July 31 – Tuesday, August 4, 2020. This year's theme: A 2020 Vision: Transcending COVID-19 To A Healthier Black America.


In Memoriam



The Association of Black Cardiologists (ABC) is deeply saddened by the passing of longtime ABC member Genita Evangelista Johnson, fondly referred to as "GiGi." She died June 13 at the age of 84. The Johnson Family will be announcing a virtual Memorial Service in the coming months.

The ABC invites you to share your memories, stories, and reflections on the tribute page dedicated to Ms. Johnson. You may also watch a brief video about her life story in her own words.


Amazon has proudly partnered with the Association of Black Cardiologists (ABC) through its AmazonSmile program. If you select ABC as your designated charity while shopping on Amazon.com, the AmazonSmile Foundation donates a portion of every purchase to ABC.

When you shop at smile.amazon.com, you'll support ABC too!

Click here to support ABC through your purchases on Amazon or AmazonPrime!