ABC Collaborates with Johnson & Johnson on Heartline Study
The ABC is proud to announce its partnership with HEARTLINE, a randomized, pragmatic, direct-to-participant digital trial sponsored by Johnson & Johnson in collaboration with Apple. The HEARTLINE trial is designed to determine whether the use of an Apple Watch to detect new-onset atrial fibrillation (Afib) can result in improved cardiovascular outcomes, specifically reduced stroke and all-cause mortality. In addition, the impact of a new iPhone-based heart-health app in improving medical compliance and other outcomes will be tested.

The sponsors are dedicated to enrolling large numbers of participants traditionally under-represented in clinical trials, including African Americans. In addition, we are proud to note that ABC Access to Care Initiative Chair and professor Keith C. Ferdinand, MD (Tulane University) and ABC Fellows In Training Committee Co-chair and electrophysiologist Kevin F. Kwaku, MD, PhD (Dartmouth-Hitchcock Medical Center) will be lending their respective expertise serving as members of the Steering Committee for this important trial.

Any healthcare provider can encourage their patients to learn more about Afib and the HEARTLINE trial by visiting https://www.heartline.com. There you will also find a link leading to information tailored for providers. Drs. Ferdinand and Kwaku strongly encourage you to inform yourselves about this important trial and contribute to its success by referring potentially eligible participants!
I Can't Breathe: Reflections on Racism,
Anti-Blackness and A Path Forward Globally
and In Cardiovascular Medicine



This program portrays the experiences and perspectives of cardiovascular health care, law enforcement, and other professionals related to equality, justice, respect for human life, and health equity. This session also highlights potential efforts that individuals and organizations may undertake to combat racism and promote health and well-being.


ABC Members Kneel During White
Coats for Black Lives Moment


Here are a few of the ABC members highlighted on Twitter who participated in a White Coats for Black Lives effort, where healthcare professionals came together across the country to take a moment of silent reflection and commitment to improve the health and safety of people of color. People were asked to kneel (or stand) in silence for 8 minutes and 46 seconds in honor of George Floyd and other victims of police violence either in a clinic/hospital/school setting while maintaining social distance or virtually in support of their patients, colleagues, family, friends and the entire community.


---
L to R: Justin Charles, MD, Edvard Gumbs, MD, Sam Akinyeye, MD (@SamAkinyeyeMD), Anezi Uzendu, MD (@AUzendu), Amblessed Onuma, MD (@AmblessedOnuma), Quinn Capers IV, MD (@DrQuinnCapers4), Daniel Addison, MD (@md_addison).
Back row: Mellany Stanislaus, MD
Sheila Sahni, MD (@drsheilasahni), and cousin, Kiren Sahni, MD (@doctorsahni).
Alana A. Lewis, MD (@ALewisMD - standing directly in front of the tree in the back wearing sunglasses, white coat and mask).
Amber Johnson, MD (@amberjohnsonmd - in an orange hoodie, white coat, glasses and a yellow mask).
LaPrincess Brewer, MD (@DrLaPrincess).
Annette Ansong, MD (@kiddiehearts).
Proper Hand-Washing Etiquette
Watch ABC's video on proper hand-washing etiquette, featuring sisters Laini and Asilia Ferdinand. This video is part of ABC's COVID-19 FAQ Community Watch resources. Please share this with your family, friends, and colleagues.
Drs. Mary Branch and Elijah Beaty Commemorate Juneteenth with Disparities Discussion
As part of a Juneteenth special in Winston-Salem, NC, Mary Branch, MD, MS, and Elijah Beaty MD, MPH, spoke to the community on a Spectrum News segment to discuss disparities with COVID-19 infection, testing and the importance of the three W's - wear a mask, wait in line 6 feet apart and wash your hands often. The show aired on June 20, 2020. The archived video is available for viewing.
Doctoral and Medical Student Ike Chinyere Inspires Future Double Docs
Ike Chinyere, currently a student of the University of Arizona College of Medicine's MD/PhD Program and one of ABC's 2018 Richard Allen Williams scholarship recipients, served as a panelist for a webinar targeting applicants interested in applying to MD/PhD or DO/PhD programs during COVID-19. The free webinar called "#DiverseDoubleDocs: Applying To Dual Degree Programs During a Pandemic" was hosted by the American Physician Scientist Association, and is part two of twin interactive sessions (the first one was held on June 18th). Mr. Chinyere shared his own experiences with the application process, selecting mentors and attaining work-life balance. The program is meant to provide support and direction in these unprecedented times, particularly for the subset of applicants that may be more disadvantaged.
Dr. Brian Clark Says 'We Should Be Collectively Tired as a Society'
Brian Clark, MD, shares his thoughts on kevinmd.com about George Floyd's brutal death and why it's important to not let this movement die down as it has in the past. Dr. Clark also speaks with Dr. Kevin Pho on the KevinMD podcast, where he discusses his own experiences and insight into what we can do to support the movement and why he felt compelled to write the essay. In addition to the podcast video, an audio version of the essay is available.
Jack and Jill Foundation Elects Dr. Icilma Fergus Rowe as Its New President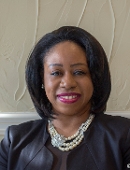 The Jack and Jill of America Foundation elected new Board Leadership at its 53rd Annual Meeting this month Icilma Fergus Rowe, MD, a New York-based Cardiologist and member of JJ Rockland Orange Chapter, was elected as the Foundation's President. She has served on numerous boards throughout her career including as Past President of the Association of Black Cardiologists and Immediate Past President of the American Heart Association's Westchester Board. The Foundation Board works in partnership with the Executive Director in advancing the organization while it serves as the fiduciary responsible agents.
Why Racism, Not Race, Is a Risk Factor for Dying of COVID-19
As the country confronts the unequal impact of COVID-19 and reels from the killing of George Floyd and the ongoing legacy of racial injustice it represents, public health specialist and physician Camara Phyllis Jones, spoke with contributing editor Claudia Wallis about the ways that discrimination has shaped the suffering produced by the pandemic and the ways that jobs, communities and health care leave Black Americans more exposed and less protected.
Dr. Camara Phyllis Jones Discusses Racism in Webinar Series
Camara Phyllis Jones, MD, MPH, PhD, along with David R. Williams, PhD, MPH, participated in "Naming Racism: COVID-19 and Beyond," part of a virtual webinar series hosted this month by Radcliffe Institute for Advanced Study at Harvard University. Drs. Jones and Williams explored potential ways to overcome, in Jones's words, "the somnolence of racism denial," dismantle the system of racism, and put in its place a system in which all people can thrive.
Become an ABC Member or
Continue Your Investment in 2020 Today!


The ABC is here for you! We value our ABC members so we strive to offer benefits and rewards that are essential to your career advancement and patient education.

Help us continue our growth and further our commitment to "Promote the Prevention and Treatment of Cardiovascular Disease, including Stroke, in Blacks and other Minorities and to Achieve Health Equity for all through the Elimination of Disparities."

If you have not activated your 2020 membership, we encourage you to renew today! Not a member? We welcome you to join our ABC family!

To join/renew online click here or remit payment by mail to Association of Black Cardiologists, Inc. – 2400 N Street, NW, Suite 200; Washington, DC 20037.
Dr. Cheryl Pegus Talks Telehealth and Adaptation at FierceHealthcare series
During a virtual fireside chat, "Healthcare in the Wake of Coronavirus," hosted by FierceHealthcare, Cheryl Pegus, MD, MPH, (Chief Medical Officer and President of Consumer Health Solutions at Cambia Health Solutions), shared how health plans like hers have taken the resources they have and adapted them to fit the needs of a global health crisis, including ensuring telehealth access and promoting mail-order prescriptions. Read more about her talk on FierceHealthcare.com or Watch the on-demand video of the fireside chat.
Florida Matters: How Coronavirus is Affecting The Black Community
The coronavirus has also disproportionately impacted jobs held and businesses owned by black people. A University of South Florida/Nielsen study shows that African-Americans are nearly twice as likely as whites to have had their hours cut or have been laid off due to the pandemic. Florida Matters discusses the study findings with Kevin Sneed, PharmD, dean of the University of South Florida (USF) Health Taneja College of Pharmacy, and Joshua Scacco, an assistant professor at the USF, who helps conduct their annual Sunshine Survey. Read an excerpt of the interview or LISTEN to the complete conversation.
Dr. Kim Williams and His Daughter Are Featured in a Father's Day Podcast Episode
In a recent tribute episode, the hosts of The PathPod Podcast celebrated Father's Day with four stories from pathologists and their Fathers. The program kicked off with Dr. Kalisha Hill, Chief Medical Officer at AMITA Health St. Mary's Hospital in Illinois, who shared a conversation with her father, Dr. Kim Williams, Chair of Cardiology at Rush University in Chicago. The two talk about fatherhood, the pandemic, growing up in the South Side of Chicago, and why Dr. Williams became a doctor. Listen to the segment (starting at the 8:10 mark).
Become A Life Member

If you are passionate about making a lifelong commitment to eliminate health disparities with the ABC, we invite you to become a Life Member!

Contact Katrese Phelps McCullum today at kphelps@abcardio.org for additional information.
ABC COVID-19 Innovation Awards



The Association of Black Cardiologists (ABC) is pleased to announce a call for applications to support COVID-19 projects. In an effort to identify solution-focused mechanisms aimed at mitigating the pandemic's impact, ABC has established the Association of Black Cardiologists COVID-19 Innovation Awards.

Applications from individual(s) or organizations that satisfy one or more of the indicated criteria are welcome.



Deadline: July 28, 2020



Now Accepting Applications


Dr. Richard Allen Williams Scholarship
for Medical Students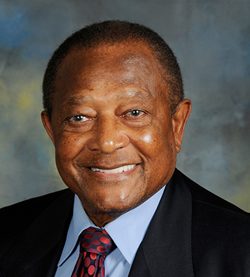 The Association of Black Cardiologists, Inc. (ABC) is pleased to announce the Dr. Richard Allen Williams Scholarship for African American and other minority 1st or 2nd year medical students who show promise in medical research, cardiology and academic medicine. This scholarship honors Richard Allen Williams, MD, FACC, FAHA, founder of the Association of Black Cardiologists and was created to promote diversity in medicine, encourage commitment to eliminating health care disparities and support future cardiologists, while helping to alleviate medical student debt.

$5,000 scholarships will be awarded to recipients in honor of Dr. Richard Allen Williams. Winners will be announced by September 25, 2020.

Awards are based upon the following criteria:
Demonstrated ability, interest, and participation in the promotion of health for the African American community
Participation in research or other extracurricular activities, demonstrated academic pursuits and clinical acumen
Proven leadership during his or her academic pursuits
Applicants should submit the following documents electronically via our online form:
A one-page statement of interest
Official medical school transcript
Recent curriculum vitae
Two letters of recommendation from a professor at current medical school
Questions: Katrese Phelps McCullum at kphelps@abcardio.org.



Deadline to submit:

August 28, 2020



ABC Member Seeks Your Help With Study
Rachel M Bond, MD, FACC is the System Director, Women's Heart Health, at Dignity Health, Arizona and Principal Investigator of a study that is seeking information from practicing clinicians who are involved in the diagnosis and/or management of females with heart valve disease.

Your assistance will help in a qualitative research project brought to you by the research division of the Women's Heart Health Program of Dignity Health in Arizona. The goal of the project is to better understand the reasons for disparities in the diagnosis and treatment of women with heart valve disease. Any information you provide will be confidential, and your participation is completely voluntary. You may end your participation in the study at any time without penalty.

Please click on this link to answer some questions. It should take 20-25 minutes. If you have any questions about this process, please contact Alex Yaconetti at Alex.Yaconetti@dignityhealth.org or 480-728-9971.


New NIH Funding Opportunity Mechanisms and Consequences of Sleep Disparities in the U.S.
Deadline: July 14, 2020
Sign up Today for the 2020 ASPC Virtual Summit! The complimentary 2-day summit will cover a wide range of topics on the prevention and management of cardiovascular disease presented by a faculty that will include several ABC members: Ileana Piña, MD, Hannah Valantine, MD, MRCP, Renée Bullock-Palmer, MD, Keith Ferdinand, MD, FASPC. The keynote lecture will be given by Herman Taylor Jr., MD, MPH. The honorary fellow lecture will be given by Nanette Wenger, MD, FASPC. The latest research in prevention will be displayed in the virtual abstract hall and information on the latest products and technology can be found in the corporate partner showcase.



VIEW AGENDA


The NMA has continued to monitor the impacts of the COVID-19 pandemic, and we are alarmed by the disproportional impact this public health crisis is having on the African American community. We are very concerned about the safety and well-being of everyone – our community, our patients, as well as our members and their families. With this in mind, we have determined that the planned in-person Annual Convention and Scientific Assembly scheduled for August 1 – 5, 2020 in Atlanta will now be an all virtual experience and will occur Friday, July 31 – Tuesday, August 4, 2020. This year's theme: A 2020 Vision: Transcending COVID-19 To A Healthier Black America.


Amazon has proudly partnered with the Association of Black Cardiologists (ABC) through its AmazonSmile program. If you select ABC as your designated charity while shopping on Amazon.com, the AmazonSmile Foundation donates a portion of every purchase to ABC.

When you shop at smile.amazon.com, you'll support ABC too!

Click here to support ABC through your purchases on Amazon or AmazonPrime!