News From Medscape
The following recommended articles on Medscape.com are freely available through the partnership between ABC and Medscape, no registration or login required.
Myocarditis in COVID-19: An Elusive Cardiac Complication
The COVID-19 literature has been peppered with reports about myocarditis accompanying the disease. If true, this could, in part, explain some of the observed cardiac injury and arrhythmias in seriously ill patients, but also have implications for prognosis.
Oral Danicamtiv Improves Left Atrial Contractility in HFrEF
Danicamtiv, a novel oral selective cardiac myosin activator, demonstrated promising beneficial effects on left ventricular systolic function coupled with marked improvements in left atrial volume and function in patients with heart failure with reduced ejection fraction in a phase 2a clinical trial.
Dropping Race-Based eGFR Adjustment Gains Traction in US
A small number of US health systems, as well as some individual physicians, have begun dropping the African American-specific modifier when recording estimated glomerular filtration rate (eGFR), a measure of renal function.
SAVE-ICD: For Some, Sacubitril/Valsartan May Obviate Need for ICD
After 6 months of therapy with the combination drug sacubitril/valsartan (S/V; Entresto, Novartis), one quarter of primary prevention patients with left heart failure and an implantable cardioverter defibrillator (ICD) had a left ventricular ejection fraction (LVEF) > 35% with no arrhythmic events, an observational study shows.
Featured Articles by Members
ABC Members: We welcome your published research submissions and articles for inclusion in future issues of Clinical Updates and Insights. Email Rachel Williams at rwilliams@abcardio.org and please attach file or include links to the original published work and/or abstract.
Psychological Distress, Coping Behaviors, and Preferences for Support Among New York Healthcare Workers During the Covid-19 Pandemic
Co-authored by Marwah Abdalla and D. Edmund Anstey (with Ari Shechter, Franchesca Diaz, Nathalie Moise, Siqin Ye, Sachin Agarwal, Jeffrey L. Birk, Daniel Brodie, Diane E. Cannon et al.)
The mental health toll of COVID-19 on healthcare workers (HCW) is not yet fully described. We characterized distress, coping, and preferences for support among NYC HCWs during the COVID-19 pandemic. This was a cross-sectional web survey of physicians, advanced practice providers, residents/fellows, and nurses, conducted during a peak of inpatient admissions for COVID-19 in NYC (April 9th–April 24th 2020) at a large medical center in NYC (n = 657).
Coronary Sinus Neuropeptide Y Levels and Adverse Outcomes in Patients With Stable Chronic Heart Failure
Co-authored by Olujimi A. Ajijola, MD, PhD (with Neal A. Chatterjee, MD; Matthew J. Gonzales, MD; Jeffrey Gornbein, PhD; Kun Liu, DPhil; Dan Li, MD, PhD; David J Paterson, PhD; Kalyanam Shivkumar, MD, PhD; Jagmeet P. Singh, MD, DPhil; Neil Herring,
Chronic heart failure (CHF) is associated with increased sympathetic drive and may increase expression of the cotransmitter neuropeptide Y (NPY) within sympathetic neurons. To determine whether myocardial NPY levels are associated with outcomes in patients with stable CHF.
HHS Holds Call About Efforts to Improve
Outcomes for Vulnerable Populations



The Department of Health and Human Services (HHS) invited the ABC and several other minority organizations to a conference call in an effort to share information regarding actions the HHS has taken to improve outcomes for minorities and vulnerable populations in relation to COVID-19 as well as to highlight a recent announcement about the agency's new initiative.

ADM Brett P. Giroir, M.D., Assistant Secretary for Health, VADM Jerome M. Adams, MD, MPH, U.S. Surgeon General, and RADM Felicia Collins, MD, MPH, FAAP, Deputy Assistant Secretary for Minority Health and Director, Office of Minority Health presented during the call and reported all the discrete efforts underway at the Department and its many divisions. For more information on these activities, see the HHS fact sheet, "HHS Initiatives to Address the Disparate Impact of COVID-19 on African Americans and Other Racial and Ethnic Minorities."

Additionally, HHS Assistant Secretary for Health, Brett Giroir, announced a new initiative. Through the Office of Minority Health (OMH), the Morehouse School of Medicine was awarded $40 million as part of a cooperative agreement with OMH to lead and coordinate a strategic network of national, state, territorial, tribal and local organizations to deliver COVID-19-related information to communities hardest hit by the pandemic. Morehouse will subcontract with organizations with roots and trust in specific populations – like the NAACP or 100 Black Men – to deliver culturally competent information through channels that reach minority communities.


We LOVE to LEARN how our ABC Members are making a difference! Please Share. Giving a keynote speech? Presenting at a Grand Round? Receiving an Award? Interviewed by the Press? Published in a journal? Presenter or Panelist at a Conference? Graduating? Email Rachel Williams at rwilliams@abcardio.org or please tag or DM us on Facebook, Twitter or Instagram with links/details, so we can spotlight your excellence in our newsletter!
ABC COVID-19 Innovation Awards



The Association of Black Cardiologists (ABC) is pleased to announce a call for applications to support COVID-19 projects. In an effort to identify solution-focused mechanisms aimed at mitigating the pandemic's impact, ABC has established the Association of Black Cardiologists COVID-19 Innovation Awards.

Applications from individual(s) or organizations that satisfy one or more of the indicated criteria are welcome.



Deadline: July 28, 2020



Now Accepting Applications


Dr. Richard Allen Williams Scholarship
for Medical Students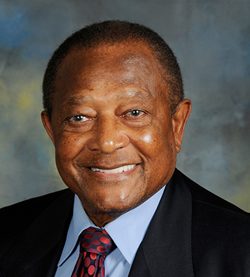 The Association of Black Cardiologists, Inc. (ABC) is pleased to announce the Dr. Richard Allen Williams Scholarship for African American and other minority 1st or 2nd year medical students who show promise in medical research, cardiology and academic medicine. This scholarship honors Richard Allen Williams, MD, FACC, FAHA, founder of the Association of Black Cardiologists and was created to promote diversity in medicine, encourage commitment to eliminating health care disparities and support future cardiologists, while helping to alleviate medical student debt.

$5,000 scholarships will be awarded to recipients in honor of Dr. Richard Allen Williams. Winners will be announced by September 25, 2020.

Awards are based upon the following criteria:
Demonstrated ability, interest, and participation in the promotion of health for the African American community
Participation in research or other extracurricular activities, demonstrated academic pursuits and clinical acumen
Proven leadership during his or her academic pursuits
Applicants should submit the following documents electronically via our online form:
A one-page statement of interest
Official medical school transcript
Recent curriculum vitae
Two letters of recommendation from a professor at current medical school
Questions: Katrese Phelps McCullum at kphelps@abcardio.org.



Deadline to submit:

August 28, 2020



ABC Member Seeks Your Help With Study


Rachel M Bond, MD, FACC is the System Director, Women's Heart Health, at Dignity Health, Arizona and Principal Investigator of a study that is seeking information from practicing clinicians who are involved in the diagnosis and/or management of females with heart valve disease.

Your assistance will help in a qualitative research project brought to you by the research division of the Women's Heart Health Program of Dignity Health in Arizona. The goal of the project is to better understand the reasons for disparities in the diagnosis and treatment of women with heart valve disease. Any information you provide will be confidential, and your participation is completely voluntary. You may end your participation in the study at any time without penalty.

Please click on this link to answer some questions. It should take 20-25 minutes. If you have any questions about this process, please contact Alex Yaconetti at Alex.Yaconetti@dignityhealth.org or 480-728-9971.
New NIH Funding Opportunity
Mechanisms and Consequences of Sleep Disparities in the U.S.
Deadline: July 14, 2020

The National Heart, Lung, and Blood Institute's PRIDE Summer Institute is now accepting applications! There are nine mentored research training programs offering career advancing opportunities for junior-level faculty and research scientists from diverse backgrounds.
Rolling admission until all positions are filled.


**PRIDE is still recruiting for Summer 2020. We are currently working out how to hold sessions if we are unable to do so onsite due to COVID-19. The programs will carry-on. If you are interested you may still apply.




Job Opening | Non- Invasive Cardiologist | Mount Vernon/Alexandria, VA


The Inova Heart and Vascular Institute is seeking a board-certified/eligible Non-Invasive Cardiologist for our Mount Vernon/Alexandria location. Inova Cardiology comprises an elite team of board-certified cardiologists providing the highest level of comprehensive care to help patients achieve heart and vascular wellness.

Our world-class physicians provide quality and experienced care using the most advanced diagnostic procedures and treatments. Inova Cardiology physicians create customized care plans for each patient's unique needs to deliver highly personalized care to help patients achieve improved heart and overall health.

The non-invasive cardiologist will support our Mount Vernon and Alexandria Hospital locations.

Inova Alexandria Hospital: Our heart specialists use advanced technologies to provide cardiac patients with services that include evaluation, diagnosis, treatment, education, and rehabilitation. Our diagnostic and treatment capabilities include cardiac catheterization, electrophysiology, and cardiovascular magnetic resonance.

Inova Mount Vernon Hospital: Offers an array of interventional radiology and other cardiac services including cardiac stress tests.

Inova is a not-for-profit healthcare system based in Northern Virginia that serves more than 2 million people each year from throughout the Washington, DC, metro area, and beyond. Inova is a comprehensive network of hospitals, outpatient services and facilities, primary and specialty care practices, and health and wellness initiatives.

Qualifications
MD from an accredited university medical school.


Board eligible or board-certified in cardiology.


Credentialed in echocardiography and nuclear cardiology with skills in interpreting carotid and peripheral vascular non-invasive studies.


Current Virginia state medical license and DEA preferred.


Ability to achieve full and unrestricted hospital privileges at Mount Vernon and Alexandria Inova hospitals.
This is a full-time position with competitive compensation and benefits, including medical, dental, vision and life insurance, as well as defined contribution retirement plans.

Interested applicants should email or send CV to: Allison.Spindle@inova.org.


ABC's COVID-19 FAQ Community Watch Available Now

Watch ABC's video on proper hand-washing etiquette, featuring sisters Laini and Asilia Ferdinand. This video is part of ABC's COVID-19 FAQ Community Watch resources. Please share with your family, friends and colleagues.
Sign up Today for the 2020 ASPC Virtual Summit! The complimentary 2-day summit will cover a wide range of topics on the prevention and management of cardiovascular disease presented by a faculty that will include several ABC members: Ileana Piña, MD, Hannah Valantine, MD, MRCP, Renée Bullock-Palmer, MD, Keith Ferdinand, MD, FASPC. The keynote lecture will be given by Herman Taylor Jr., MD, MPH. The honorary fellow lecture will be given by Nanette Wenger, MD, FASPC. The latest research in prevention will be displayed in the virtual abstract hall and information on the latest products and technology can be found in the corporate partner showcase.



VIEW AGENDA




The NMA has continued to monitor the impacts of the COVID-19 pandemic, and we are alarmed by the disproportional impact this public health crisis is having on the African American community. We are very concerned about the safety and well-being of everyone – our community, our patients, as well as our members and their families. With this in mind, we have determined that the planned in-person Annual Convention and Scientific Assembly scheduled for August 1 – 5, 2020 in Atlanta will now be an all virtual experience and will occur Friday, July 31 – Tuesday, August 4, 2020. This year's theme: A 2020 Vision: Transcending COVID-19 To A Healthier Black America.


Amazon has proudly partnered with the Association of Black Cardiologists (ABC) through its AmazonSmile program. If you select ABC as your designated charity while shopping on Amazon.com, the AmazonSmile Foundation donates a portion of every purchase to ABC.

When you shop at smile.amazon.com, you'll support ABC too!

Click here to support ABC through your purchases on Amazon or AmazonPrime!