Release Date: May 30, 2020

Dear Members, Friends and Concerned Citizens,

The Association of Black Cardiologists and our cardiovascular partners know that these are difficult and disturbing times for you, your families, patients and our communities. We know that at the forefront of your distress are concerns about preventable causes of death, illness and disease. Like cardiovascular disease, acts of violence and racism are core causes of psychosocial stress that promote poor well-being and cardiovascular health, especially for communities of color. Given that heart disease and stroke are the leading causes of death for communities of color, particularly African-Americans who have the lowest life-expectancy of all racial/ethnic groups living in the United States, we are extremely disturbed by violent acts that cut to the core of the lives of our community. Therefore, along with other leading health organizations, we DENOUNCE incidents of racism and violence that continue to ravage our communities.

Read the full joint statement from the ABC, ACC and AHA to learn more.


CV Community Makes NHLBI Funding Request
The National Heart, Lung and Blood Institute (NHLBI) Constituency Group, of which ABC is a member, sent a letter in March to House and Senate Appropriations Committee leaders asking for a Fiscal Year (FY) 2021 appropriation of $44.7 billion for the National Institutes of Health, including $3.89 billion for NHLBI. The COVID-19 pandemic has delayed the FY 2021 appropriations process, although the House of Representatives recently passed a resolution allowing committee business to be conducted remotely. Following this action, it is expected the House will soon begin marking up its appropriations bills. It is expected that appropriations bill markups will begin in the Senate during the third week of June, after their Appropriations Subcommittees receive their official FY 2021 allocations.

Meanwhile, the NHLBI Constituency group is preparing a request to Congress for $300 million in supplemental funding to the NHLBI so the Institute can sustain and expand its investment to address critical research needs related to COVID-19. The letter is a follow-up to a conversation NHLBI Constituency group members had with NHLBI Director Gary Gibbons, MD on May 15. During that conversation, Dr. Gibbons noted the NHLBI relies on the advocacy of organizations to ensure the Institute has needed financial resources. Dr. Gibbons also highlighted that the COVID-19 pandemic "lays bare" the health disparities in the United States and that if the epidemic is going to be curtailed, we must appreciate the social and environmental contributors to the risk and spread of the virus. The requested funding would not apply to new grants.
NBC Nightly News and ProPublica Feature ABC PAD Initiative Chair's Advocacy Work in Mississippi
In case you missed it, an investigative article in ProPublica and a May 19 NBC Nightly News segment on preventable amputations in diabetic African Americans, focused on ABC PAD Initiative Chair Dr. Foluso Fakorede's work in Mississippi as well as how COVID-19 has lifted the veil on disparities in care for Blacks with diabetes, the same population most likely affected by amputations.

The ProPublica story also called attention to Dr. Fakorede's advocacy work on behalf of the ABC, including his testimony before Congress that helped to convince U.S. Rep. Donald M. Payne Jr. (D-NJ10) and U.S. Rep. Gus Bilirakis (R-FL12) to launch a Congressional Peripheral Artery Disease Caucus in September 2019. Additionally, the article highlighted the need for the United States Preventive Services Task Force (USPSTF) to change their guidelines to recommend PAD screening of at-risk populations to help to improve patient outcomes, reduce long-term healthcare costs, and eliminate racial disparities in PAD care (Cardiovascular Coalition).

In November, the ABC had sent a letter to the U.S. House of Representatives Ways and Means Committee with recommendations for improving the management of peripheral artery disease in at-risk populations. The letter also shared solutions, as identified by the ABC-convened Access Roundtable, to enhance access and positively impact minority and high-risk communities. An ABC follow-up conversation with the Ways and Means Committee Democratic staff is planned to take place in the coming weeks.
Groups ask for Bridge Funding for Research Funded by Non-Profits
The ABC has joined more than 100 organizations encouraging Congress to provide at least $2 billion in bridge funding to assure the stalled research supported by non-profit organizations, voluntary health associations, science societies, and foundations, can resume once researchers return to their labs.

Many grant-making non-profits are experiencing dramatic drops in revenue due to the COVID-19 pandemic and are not able to provide additional money to restart already funded projects. The requested funding would support already committed research and not new grants.
ABC Joins CV Societies in Request for COVID Relief
Following the passage of the Coronavirus Aid, Relief, and Economic Security (CARES) Act, ABC joined four other cardiovascular societies to petition Congress for additional financial relief for physician practices. The letter asked Congress, among other things, to:
Encourage federal, state and local governments to use COVID-19 case data, broken down by race and ethnicity by the Centers for Disease Control and Prevention (CDC), to more effectively and equitably address this pandemic;


Establish a no- or low-interest loan program specifically for physician practices that would allow funds to be used for payroll and other expenses; and


Relax prior authorization requirements during the pandemic.
Since the April letter, Congress and the administration have addressed or are poised to respond to several of these requests. Notably, on April 29 the Centers for Medicare and Medicaid Services (CMS) announced it would provide parity in payment for telephone/audio-only services. More money was allocated to the Paycheck Protection Program (PPP) and Provider Relief Fund in the "Paycheck Protection Program and Health Care Enhancement Act" (signed into law on April 24), and there is bipartisan support for legislating flexibility for those who have received PPP loan or Medicare advance payment. Read the letter for more details about the extensive request for relief.
ABC Seeks Funding, Better Data Collection and Reduction in Regulatory Burden for Physician Practices
On May 15, the House of Representatives passed largely along party lines H.R. 6800, the Health and Economic Recovery Omnibus Emergency Solutions Act (HEROES Act). This legislation provides $3 trillion in additional COVID-19 relief and is viewed as the House's opening bid for negotiations with the Senate and White House on the next round of federal assistance related to COVID-19. The legislation addresses priorities ABC relayed in an April letter to congressional leaders, including modifications to the Medicare Accelerated and Advance Payment Programs during the COVID-19 emergency. A section-by-section summary of the legislation can be found here, and includes the following measures for addressing COVID-19 health-related inequities:
Requiring the Department of Health and Human Services (HHS) to update the COVID-19 strategic testing plan, including specific guidelines to ensure adequate testing in vulnerable populations and populations at increased risk related to COVID-19, including older individuals, and rural and other underserved areas;


Requiring significant funding for the modernization of data collection - for federal, state, local, and territorial health agencies and departments - related to health inequities as well as public availability of data on race, ethnicity, age, sex, and gender of individuals diagnosed with COVID-19;


Requiring the CDC to establish field studies to better understand health inequities that are not currently tracked by HHS; and


Authorizing grants to schools of medicine in rural, underserved, or minority-serving institutions to build new schools of medicine and expand, enhance, modernize, support existing schools of medicine.
ABC Endorses Legislation to Improve Black Maternal Health
Early in March, ABC offered its endorsement of the Black Maternal Health Momnibus — a historic bipartisan legislative package composed of nine individual bills — introduced by Reps. Lauren Underwood (D-IL) and Alma Adams (D-NC) and Senator Kamala Harris (D-CA), as well as by other members of the Black Maternal Health Caucus (The ABC became one of 60 plus stakeholders of the Caucus in February). As part of the announcement, ABC also partnered with multiple Caucus stakeholders in a large social media campaign and Tweetstorm during the day to amplify the new legislation and advocate for congressional support. Learn more about ABC's involvement in this effort in the press release. More information about the legislation can be found on the Black Maternal Health Caucus website, including ABC's statement of support from ABC Immediate Past President John Fontaine, MD.
If you missed this candid conversation about health disparities, vaccines and solutions on the horizon, you can view the archived video on the ABC website.


Social Determinants of Health Measures Must Focus on Pediatrics
The US needs to be making more of an investment in addressing social determinants of health experienced in childhood, which are taking a particular beating hit during the COVID-19 pandemic, according to three pediatric health experts from Johns Hopkins University. The nation's pediatric population are perhaps most affected by the stark differences made by the social determinants of health during the novel coronavirus crisis. Specifically, young patients may suffer disproportionately from the measures taken to curb the pandemic's spread.
Black Coronavirus Patients Land in Hospitals More Often, Study Finds
Among those seeking medical care for Covid-19, the illness caused by the coronavirus, black patients were hospitalized at nearly three times the rate of white and Hispanic patients, according to an analysis of patient records from a large health care system in Northern California. The disparity remained even after researchers took into account differences in age, sex, income and the prevalence of chronic health problems that exacerbate Covid-19, like hypertension and Type 2 diabetes. (Clyde W. Yancy, MD, chief of cardiology at Northwestern University's Feinberg School of Medicine, is quoted in the article).
Using Social Determinants to Promote Health Equity During a Crisis
Across the healthcare landscape, it is widely understood but rarely confessed that not all care is delivered equally. The COVID-19 pandemic has exacerbated existing health equity challenges, leading organizations to leverage social determinants data to get ahead of poor outcomes. To reach these goals, stakeholders across the care continuum are coming together to find new ways of sharing data, developing solutions, and addressing health disparities.
What Can Be Done to Protect Front-Line Communities From COVID-19?
In the first part of this analysis, we used mobility data for more than 90,000 devices in Detroit, collected earlier this year, to demonstrate the racial and income disparities in social distancing. Through the device data, we observed a community of front-line Detroiters who are disproportionately Black and poor. There are similar front-line communities all over the country. What steps, then, can governments take to protect them as COVID-19 ravages the nation? This blog post, the second of a two-piece series on the topic, offers recommendations on designing policies to mitigate or assist those most vulnerable.
What to Know About Filing For Health Care Coverage Under the Affordable Care Act If You've Been Laid Off
Economic consequences of the novel coronavirus outbreak have left millions unemployed and uninsured, prompting administrations across the United States to expand opportunities for residents to receive healthcare benefits under the Affordable Care Act (ACA). Amid the current pandemic, many states have amended their usual ACA enrollment periods to provide those recently laid off or furloughed with timely health care options. Depending on an individual's place of residence and when they became unemployed, enrollment windows could be closing in the coming weeks or sooner.
How the ACA Impacts Cardiovascular Care For Underserved Patients
Expanding Medicaid under the Affordable Care Act (ACA) has led to some improvements in cardiovascular care for underserved racial and ethnic patient populations—but there is still plenty of room for improvement. That was the message of new findings presented at the American Heart Association's Quality of Care & Outcomes Research (QCOR) Scientific Sessions 2020. Lead author Khadijah Breathett, MD, MS, and colleagues analyzed data from more than 270,000 patients, exploring how outcomes were different in states where Medicaid was expanded through the ACA by 2014. Expanding Medicaid, of course, did not wipe out any and all healthcare disparities.
"We were pleased to find that ACA Medicaid expansion was associated with increased delivery of cardiovascular care to racial and ethnic minority groups. Based on these findings, increased adoption of the ACA Medicaid expansion may reduce racial and ethnic disparities in heart failure treatment and outcomes. However, health equity will require substantial changes in policy and additional investigation of interventions that may reduce barriers to care."



Khadijah Breathett, MD, MS
Assistant professor of cardiology,
University of Arizona College of Medicine

HHS to Expand US-Based Pharmaceutical Manufacturing for COVID-19
HHS recently announced that it will expand pharmaceutical manufacturing in the US to produce medicines needed during the COVID-19 pandemic and boost capacity for producing finished generic drugs. HHS will work with a team of private industry partners led by Phlow Corporation of Richmond, Virginia, to rapidly develop a list of active pharmaceutical ingredients (APIs) and finished medicines critically needed by healthcare systems for the COVID-19 response. The team will provide hospitals and health systems with finished, sterile, injectable generic medicines at risk of shortage.
FDA Clears Philips Ultrasound Portfolio to Image COVID-19 Related Lung and Cardiac Complications
Philips Healthcare recently received 510(k) clearance from the U.S. Food and Drug Administration (FDA) to market a wide range of its ultrasound solutions for the management of COVID-19 (SARS-CoV-2) related lung and cardiac complications. Handheld and portable ultrasound solutions in particular have become valuable tools for clinicians treating COVID-19 patients due to their imaging capabilities, portability and ease of disinfection. As a result of this regulatory clearance, which is an industry first, Philips can provide detailed, practical guidance to support clinicians using its systems and software for patients affected by COVID-19.
Medicare Advantage, Part D Plans Join CMS to Cut Insulin Costs
More than 1,750 Medicare Advantage and Medicare Part D plans will participate in the Part D Senior Savings Model in order to offer lower insulin costs in 2021, CMS announced. The plans offer a range of insulin brand options with the maximum copay set at $35 for one month of insulin supplies. AHIP and Medicare Advantage and Part D plans applaud the Part D Senior Savings Model which seeks to lower insulin costs in the Medicare coverage gap.
CMS Finalizes Expansion of Telehealth Benefits in MA Plans, Part D Policies
CMS has finalized a rule to implement a series of proposals issued earlier this year impacting Medicare Advantage plans and Medicare Part D plan sponsors. The rules were rushed into effect to get them out before the contract year 2021 bid deadline in June. The final rule will cut $3.65 billion in federal spending over the next 10 years due to a change that removes outliers before cutting Star Ratings points in the Medicare Part C and D Star Rating methodology. The final rule also codified some Star Rating and MA enrollment changes for end-stage renal disease patients issued in the Cures Act.
Merck Leaps Into COVID-19 Vaccine Race, Aiming to Test Two Different Candidates This Year
Merck, one of the largest vaccine makers in the world, is entering the Covid-19 arena with an announcement it is developing two different vaccines for Covid-19 and is also licensing an oral drug that might treat the virus. Merck is buying Vienna-based Themis, which is developing an experimental Covid-19 vaccine based on a measles vaccine that could begin human studies soon. It is also partnering with the nonprofit IAVI on the development of a vaccine related to Merck's existing Ebola vaccine that could enter human studies later this year. And it is licensing an experimental drug from a small company called Ridgeback Biotherapeutics.
AstraZeneca Ramps Up COVID-19 Vaccine Accessibility With $1B in Funding
Biopharmaceutical company AstraZeneca has received more than $1 billion in funding from the U.S. Biomedical Advanced Research and Development Authority (BARDA) for the development, production and delivery of a vaccine for COVID-19. AstraZeneca is working with the University of Oxford to make the institution's vaccine available worldwide, alongside the U.K. government. AstraZeneca has agreed to deliver at least 400 million doses and secured manufacturing capacity for one billion doses so far. The first deliveries of the vaccine are expected in September 2020.
Prescription Update Alert


Regeneron is discontinuing all original list price PRALUENT® (alirocumab) (NDC labeler code 00024). However, the lower-priced PRALUENT option (NDC labeler code 72733) in both the 75 mg and 150 mg doses is and will remain available for purchase. The lower-priced PRALUENT option is identical to the original list price PRALUENT, other than the list price and NDC. Patients are recommended to speak with their pharmacist/doctor about ensuring that they receive the lower-priced PRALUENT. Most (approx. 75%) patients have already switched to the lower-priced options. Additionally, many patients who receive the lower-priced option have lower out-of-pocket costs, especially those with Medicare Part D plans.

- Dr. Keith Ferdinand, Chair, ABC Access to Care Committee
Women, Elderly, Minorities Vastly Underrepresented in Clinical Trials Over Decades
Iniquities still run rampant in clinical trial enrollment, according to two new studies looking at the representation of women, older participants, and minorities in both research on lipid-lowering therapies and pivotal trials used to support US Food and Drug Administration approval of cardiometabolic drugs. The studies underscore the glacial pace of progress in making sure that therapies are actually safe and effective for huge swaths of the population in whom they were never adequately tested. Trial sponsors should incentivize recruiting sites to be more representative with their enrollment, says Erin Michos.
Stanford Medicine Study Details Molecular Effects of Exercise
A simple blood test may be able to determine how physically fit you are, according to a new study conducted by scientists at the Stanford University School of Medicine. The test could complement treadmill tests, a more traditional clinical evaluation of fitness, and provide individuals with far more nuanced information about their body's molecular response to exercise. The blood test is an offshoot of a complex study conducted by a team of researchers that took hundreds of thousands of molecular measurements from a group of individuals before and after exercising.
Sleep Burden Index Predicts Recurrent Stroke
A sleep burden index that considers multiple sleep-wake disturbances (SWDs) predicts subsequent cardio-cerebrovascular events during the 2 years after a stroke, preliminary results on an ongoing study suggest. The index, which combines sleep duration, sleep disordered breathing, restless leg syndrome (RLS), insomnia, and sleep duration, is a better predictor of new events than a single sleep disorder alone.
HEALTH TECH & TELEMEDICINE
When Hard Data Are 'Heartbreaking': Testing Blitz in San Francisco Shows COVID-19 Struck Mostly Low-Wage Workers
Early in the coronavirus outbreak, as the first infected patients trickled into Zuckerberg San Francisco General Hospital, Diane Havlir noticed a troubling trend. Most were Latinx, most were men, and most were young. The infectious disease specialist wanted to understand why — and what it meant about how this new virus was traveling through her city. The testing project is proving to be a national model, because of the logistical challenges the organizers overcame and what the results revealed about the dynamics of the Covid-19 epidemic in San Francisco. Team leaders say scientists have called from around the country, asking how they might accomplish something similar in their regions.
UC San Diego Develops eCOVID Remote Patient Monitoring App
A team of engineers working with physicians at the University of California San Diego announced the launch of the eCOVID application, which tracks patient status remotely. The remote patient-monitoring app, which is being tested by patients in a clinical trial at UC San Diego Health, is used in combination with a wearable device that monitors vital signs such as heart rate and oxygen-saturation levels, as well as activity and sleep levels. The university's COVID-19 telemedicine clinic plans to apply machine learning algorithms to data from the device in conjunction with health behavior and self-reported symptoms.
'Relatively Low' Stroke Incidence in COVID-19, but More Are Cryptogenic
Patients diagnosed with COVID-19 have a "relatively low" rate of imaging-confirmed stroke—lower than seen in historical controls—but a far greater rate of cryptogenic stroke than that seen both historically and in a contemporary cohort not known to be infected, new observational data show. The findings speak to the complex interplay between disease mechanisms and patient behavior: hypercoagulability is emerging as a hallmark of this disease at the same time that patients, fearing infection, are not heading to the hospital with acute symptoms.
Tele-Echocardiography Program Proven Effective, May Bring Vital Imaging To More Heart Failure Patients
A tele-echocardiography program using nurses to perform imaging exams while cardiologists remotely interpret the results is both feasible and reliable, according to new research. Doctors with Levanger Hospital, Nord–Trøndelag Health Trust's outpatient heart failure (HF) clinic in Norway found that the assessment and quantification of left atrial and left ventricular dimensions, volumes and functional indices was possible in at least 94% of cases via the telemedicine program. It is the first study the authors are aware of that proves the efficacy of nonphysician-performed echo at a single center combined with near real-time interpretation from a cardiologist at another.
12 Emerging Technologies That Could Revolutionize Medicine
What happens when you gather dozens of healthcare experts from Massachusetts General, Brigham and Women's Hospital, and Harvard Medical School and ask them to predict what will change medicine in the next year or so? What you'll get is the "Disruptive Dozen"—an authoritative list of the 12 innovations mostly likely to have a significant impact on healthcare by the end of 2021.
Use This COVID-19 Screening Script When Reopening Your Practice
An AMA checklist designed to help physicians manage the safe reopening of their practices emphasizes new precautions that must be taken to protect patients, clinicians and staff from COVID-19 as in-person care resumes or becomes more routine. A key tool for a safe reopening is pre-screening patients before their arrival.
JUNE IS...
Men's Health Month

June is Men's Health Month, a national observance used to heighten the awareness of preventable health problems and encourage early detection and treatment of disease among men and boys. We invite you to join us in promoting these important messages this month.



HHS Office of Minority Health



Visit the OMH webpage for materials to promote their Five Plays for Men's Health campaign.



Men's Health Network



Visit the Men's Health Month dedicated website from Men's Health Network to access their downloadable 2020 toolkit as well as other health resources.
SCAI Fellows Focus Webinar Series:
How to Manage Your Medical-Legal IQ

June 4, 6:30-7:30 pm ET


Join SCAI for its last webinar in a series focused on the interventional cardiology fellow-in-training. Interventional cardiology fellows, general cardiology fellows, training program directors, and program faculty are all invited to attend. Registration is free.


Now Accepting Applications


Dr. Richard Allen Williams Scholarship
for Medical Students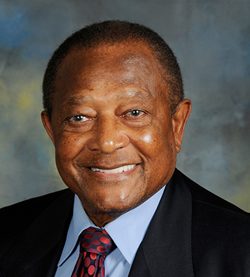 The Association of Black Cardiologists, Inc. (ABC) is pleased to announce the Dr. Richard Allen Williams Scholarship for African American and other minority 1st or 2nd year medical students who show promise in medical research, cardiology and academic medicine. This scholarship honors Richard Allen Williams, MD, FACC, FAHA, founder of the Association of Black Cardiologists and was created to promote diversity in medicine, encourage commitment to eliminating health care disparities and support future cardiologists, while helping to alleviate medical student debt.

$5,000 scholarships will be awarded to recipients in honor of Dr. Richard Allen Williams. Winners will be announced by September 25, 2020.

Awards are based upon the following criteria:
Demonstrated ability, interest, and participation in the promotion of health for the African American community
Participation in research or other extracurricular activities, demonstrated academic pursuits and clinical acumen
Proven leadership during his or her academic pursuits
Applicants should submit the following documents electronically via our online form:
A one-page statement of interest
Official medical school transcript
Recent curriculum vitae
Two letters of recommendation from a professor at current medical school
Questions: Katrese Phelps McCullum at kphelps@abcardio.org.



Deadline to submit:

August 28, 2020



Amazon has proudly partnered with the Association of Black Cardiologists (ABC) through its AmazonSmile program. If you select ABC as your designated charity while shopping on Amazon.com, the AmazonSmile Foundation donates a portion of every purchase to ABC.

When you shop at smile.amazon.com, you'll support ABC too!

Click here to support ABC through your purchases on Amazon or AmazonPrime!