Public Health Emergency Extended
As a result of the continued effects of the COVID-19 pandemic, the U.S. Department of Health and Human Services (HHS) renewed on July 25, 2020 the public health emergency (PHE) for another 90 days. Extending the public health emergency means flexibilities afforded to providers during the pandemic, including the use of telemedicine, will continue until October 23, 2020, unless terminated earlier by HHS Secretary Alex Azar. ABC joined a letter in July thanking Secretary Azar for extending the PHE.
Black Maternal Health Caucus Convenes Stakeholders
On July 27, the Congressional Black Maternal Health Caucus held its second stakeholder summit during which participants shared their ideas for improving Black maternal health outcomes and what actions organizations can take to advance legislation like the Black Maternal Health Momnibus Act of 2020 and 12-month postpartum Medicaid coverage. Dr. Rachel Bond, who serves on ABC's Cardiovascular Disease in Women Committee, represented the ABC. Prior to the Summit, ABC submitted a statement to the Caucus that articulates a commitment to addressing disparate Black maternal morality and morbidity. Among the policy solutions being advocated by ABC is screening for hypertension in women who are planning to be or who are pregnant.
ABC Lends Support for Tobacco Legislation
ABC signed onto a letter in July initiated and submitted by the Campaign for Tobacco-Free Kids in support of the "Quit Because of COVID-19 Act" (H.R. 7286). The bill, introduced by Rep. Lisa Blunt Rochester (D-DE) would extend comprehensive tobacco cessation coverage to all Medicaid and CHIP beneficiaries and reduce coverage barriers by eliminating cost-sharing and prior authorization requirements.

Additionally, during consideration of the Fiscal Year 2021 Agriculture spending bill, the ABC joined several organizations in a letter to House Appropriations Committee leaders urging opposition to efforts that would weaken the Food and Drug Administration's authority over cigars or any other tobacco products.
ABC Responds to RFI on Rural Maternal and Infant Health
In May, ABC responded to a request for information from the Centers for Medicare and Medicaid Services (CMS) Office of Minority Health on maternal and infant health care in rural communities. In its letter, the ABC shared important observations, including that cardiovascular disease often manifests first in pregnancy and can impact a woman's health later in life, underscoring the importance of collaboration between cardiologists and obstetricians. ABC thanks Dr. Rachel Bond and Dr. Kecia Gaither, members of the ABC Cardiovascular Disease in Women Committee, for their leadership on initiatives to improve Black maternal health. Learn more about CMS' Rural Maternal Health Care activities here.
Proposed Payment Rules Released
On August 3, the Centers for Medicare and Medicaid Services (CMS) released the CY 2021 Medicare Physician Fee Schedule (PFS) proposed rule. For 2021, CMS estimates the PFS conversion factor will decrease by $3.83 to $32.26 to maintain budget neutrality arising out of changes associated with the new evaluation and management coding and payment structure. The overall impact on cardiology is +1%, although the effect of this significant drop in the conversion factor will vary depending on a practice's mix of services. A summary of the PFS proposed rule can be found here. On August 4, CMS released the Hospital Outpatient Prospective Payment System proposed rule.
Medicare COVID-19 Data Snapshot
On July 28, the Centers for Medicare and Medicaid Services (CMS) released new data confirming the COVID-19 public health emergency is disproportionately affecting vulnerable populations, particularly racial and ethnic minorities. According to the Agency, Black beneficiaries continue to be hospitalized at higher rates than other racial and ethnic groups, with 670 hospitalizations per 100,000 beneficiaries.
Provider Relief Fund Reporting Requirements Expected in August
The Department of Health and Human Services announced it will release instructions by August 17 on reporting requirements for providers who received more than $10,000 from the COVID-19 Provider Relief Fund. The reporting system will become available to recipients on October 1, 2020.

In related news, the IRS has issued guidance stating Provider Relief Funds received by for-profit providers are taxable. The AMA, American College of Physicians, American Academy of Family Physicians and other organizations sent a letter to Congress in June asking for legislative clarification that the Provider Relief Funds would not be taxable. In July, the IRS issued the following clarification noting a payment from the Provider Relief Fund is gross income.



Q1: May a health care provider that receives a payment from the Provider Relief Fund exclude this payment from gross income as a qualified disaster relief payment under section 139 of the Internal Revenue Code (Code)?

A: No. A payment to a business, even if the business is a sole proprietorship, does not qualify as a qualified disaster relief payment under section 139. The payment from the Provider Relief Fund is included in gross income under section 61 of the Code.
Congress Makes Changes to PPP Loans
On June 5, the "Paycheck Protection Program Flexibility Act" (H.R. 7010) was signed into law, giving physician practices and other businesses that have secured a Paycheck Protection Program (PPP) loan more time and flexibility for keeping employees on payroll and, consequently, eligibility for loan forgiveness.

On June 8, the U.S. Department of Treasury and Small Business Administration released a statement regarding enactment of the legislation.

Notable changes to the program include extending the covered period for forgiveness from eight weeks to 24 weeks following loan origination and lowering the amount of the loan that must be used on payroll costs from 75 to 60 percent, with the forgivable amount scaling in proportion to the amount spent on payroll during the forgiveness covered period. Click here for more information about the PPP.
Congratulations to ABC PAD Initiative Chair Dr. Foluso Fakorede for being honored by the 116th session of the House of Representatives for his remarkable work and leadership as a cardiologist and his dedication and tireless efforts to eliminate disparities in the care of communities of color, particularly in the Mississippi Delta.
CDC Unveils Health Equity Plan for COVID-19 Response
The Centers for Disease Control & Prevention plan to focus more on community health, cultural competence, and access to COVID-19 testing and treatment as part of its efforts to promote health equity during its COVID-19 response.
Obamacare Surge During Crisis Will Boost State Health Exchanges
Obamacare sign-ups spiked after millions of people lost their jobs and work-related coverage due to Covid-19. An increase in enrollees will likely reduce per-person costs for insurers, particularly as more healthy people look to get covered. That in turn could draw more insurers to the exchanges, leading to increased competition and reduced premiums, state health officials and analysts said.
Don't Kill Obamacare, Dems Say In Court Brief
House Democrats said the Affordable Care Act will be just fine without the individual mandate. That was one contention made in a Supreme Court brief filed to support the Affordable Care Act against a lawsuit, backed by the Trump administration, that would overturn the 2010 law.
New Bill Seeks to Boost Participation in Advanced Payment Models, ACOs Via Several Reforms
New bipartisan legislation aims to create more accountable care organizations by boosting the percentage of shared savings for new entrants and making a series of other reforms. The Value in Health Care Act introduced on July 24 proposes several changes to Medicare's alternative payment models. It would boost payments for not only ACOs but also extend bonus payments to clinicians working in advanced APMs.
7 Things to Consider With New Telehealth Legislation Proposed
As calls for a permanent extension of emergency telehealth waivers echo in the nation's Capitol, last week members of the House Telehealth Caucus introduced the bipartisan Protecting Access to Post-COVID-19 Telehealth Act. The legislation "seeks to expand the use of telehealth beyond the current national health crisis, including permanently eliminating obsolete geographic originating site restrictions," according to the American Telemedicine Association (ATA).
HHS Proposes Making EHRs More Portable
Patients would have access to their electronic health records free of charge and would be able to transfer them more easily from one provider to another under rules proposed earlier this month by the Department of Health and Human Services (HHS).
CMS Listening Session: Physician Fee Schedule Proposed Rule: Understanding 4 Key Topics — August 13
During this listening session, CMS experts briefly cover provisions from the proposed rule and address your clarifying questions to help you formulate your written comments for formal submission. CMS encourages you to review the materials (indicated on their webpage) prior to the call. Target Audience: Medicare Part B fee-for-service clinicians; office managers and administrators; state and national associations that represent health care providers; and other stakeholders.
Are Your Afib Patients Eligible for the HEARTLINE Trial?


How well do you know your heart? Johnson & Johnson, in collaboration with Apple, is offering eligible U.S. adults 65 years and older the opportunity to join the Heartline™ Study virtually from home using their iPhone.

The Heartline™ Study is a nationwide heart health research study designed to explore if the Heartline Study app on iPhone and heart health features on Apple Watch can enable earlier detection of an irregular heart rhythm known as atrial fibrillation (AFib), and potentially improve heart health outcomes, including reducing the risk of stroke.

This study is virtual. This means you can participate from anywhere through your iPhone- including from the comfort of your home, without having to go to a doctor's office. You'll participate in a heart-healthy engagement program with surveys, tips, and activities designed to help you become more engaged in your overall health. If you're 65 or older and interested in being a part of the study, visit Heartline.com to learn more and download the app to see if you're eligible to enroll.*



*Key eligibility criteria include: you must be 65 or older, a U.S. resident for the duration of the study, able to read/understand English, own an iPhone 6s or later (with iOS 12.2 or later), and have Original (Traditional) Medicare. Other eligibility participation requirements will apply.
"One way to accomplish this is by engaging with community education programs, such as those sponsored by church groups. Eidos partners with the Association of Black Cardiologists to help us understand where our target audiences spend their time and who they trust. With this information, educational opportunities can be established for people to learn in safe places. Approaching trial outreach through tight-knit community groups gives potential participants and their family members an opportunity to learn about information they would have never been exposed to, all from the people they trust."



Jocelyn Ashford
Director of Patient Advocacy, Eidos Therapeutics

Empagliflozin Meets Primary End Point for Heart Failure With Reduced Ejection Fraction
Empagliflozin, the sodium-glucose co-transporter-2 (SGLT2) inhibitor sold as Jardiance, has met its primary endpoint in a trial testing whether the drug can trim the risk of heart failure with reduced ejection fraction in patients with and without diabetes. Announcement of topline results for the study, called EMPEROR-Reduced, came early today from the drug's sponsors, Boehringer Ingelheim and Lilly.
The Color of COVID: Will Vaccine Trials Reflect America's Diversity?
It will take more than duty to ensure that clinical trials to establish vaccine safety and effectiveness actually include representative numbers of African Americans, Latinos and other racial minorities, as well as older people and those with underlying medical conditions, such as kidney disease.
Four Ways Drug Companies Can Ease Racial Disparities
To protect all of us from Covid-19, we need new medicines—but especially new medicines that work for the people suffering most from this disease. By now we know the harsh truth, that minorities around the U.S. are three times more likely than non-Hispanic whites to become infected with the novel coronavirus—and twice as likely to die from it, according to data from the Centers for Disease Control and Prevention. When adjusted for age differences, Hispanics and African Americans have been hospitalized due to Covid at rates four to five times higher than whites.
Who Should Get Priority Access to COVID-19 Vaccine?
According to MarketWatch, the Centers for Disease Control and Prevention officials and an outside advisory committee are brainstorming the rollout of a COVID-19 vaccine. The agency is also considering giving priority access to the vaccine to several groups including key national security officials, high-risk individuals, and essential workers. However, some are wondering if Black and Latino Americans, the most affected races, should get priority access.
NSAIDs Boost CV, Bleeding Risks in Post-MI Patients
Among patients on antithrombotic therapy after an MI, nonsteroidal anti-inflammatory drugs (NSAIDs) should be used cautiously, Korean data affirm. Overall, NSAID use was associated with heightened risks of thromboembolic cardiovascular events (HR 6.96; 95% CI 6.24-7.77) and clinically relevant bleeding events (HR 4.08; 95% CI 3.51-4.73), according to researchers led by Dong Oh Kang, MD, and Hyonggin An, PhD (both from Korea University College of Medicine, Seoul, South Korea).
'Drawn-On-Skin' Electronics Offer Breakthrough in Wearable Monitors
A team of researchers led by Cunjiang Yu, Bill D. Cook Associate Professor of Mechanical Engineering at the University of Houston, has developed a new form of electronics known as "drawn-on-skin electronics," allowing multifunctional sensors and circuits to be drawn on the skin with an ink pen.
Heart Failure, Cardiac Injury May Be Next Chapter in COVID-19
Two newly published studies raise concerns about lasting myocardial injury and heart failure related to Covid-19 infection. In an editorial, JAMA editors Clyde Yancy, MD, of Northwestern University, Chicago and Gregg Fonarow, MD, of the University of California, Los Angeles, wrote that cardiomyopathy and heart failure related to Covid-19 "may potentially evolve as the natural history of this infection becomes clearer."
COVID-19's Kawasaki-Like MIS-C Diagnosis Is Cropping Up in Adults
The COVID-19-linked constellation of symptoms dubbed the multisystem inflammatory syndrome in children (MIS-C) has been increasingly seen around the world, but a smattering of recent reports document what appears to be a very rare but similar presentation in adults.
COVID-19 Rates Higher Among Minority, Socioeconomically Disadvantaged Children
Minority and socioeconomically disadvantaged children have significantly higher rates of COVID-19 infection, a new study led by Children's National Hospital researchers shows. These findings, reported online in Pediatrics, parallel similar health disparities for the novel coronavirus that have been found in adults, the authors state.
 HEALTH TECH & TELEMEDICINE
Humana Invests $100 Million in Telehealth Start-Up Heal
Health insurance provider Humana is partnering with telehealth start-up Heal, which includes a $100 million investment that will be used to help the five-year-old company expand into new markets, such as Chicago, Charlotte and Houston, the companies announced Wednesday. The five year-old company that provides an Uber-like doctors-on-call service, along with telemedicine, is riding a wave of burgeoning demand due to Covid-19 concerns.
NY-NJ Hospitals to Use Smart Clothes in COVID-19 Telehealth Program
The Hackensack Meridian Health Systems, a 17-hospital system based in Edison, NJ, and Brooklyn-based Maimonides Medical Center are partnering with Nanowear on the remote patient monitoring program, which will use sensor-embedded undergarments to track physiological and biomarker data in patients at the health systems.
Walloped by COVID-19, US Cardiology Practices Brace for Slow Recovery
Despite toiling on the front lines of the COVID-19 pandemic, the medical community at large has not been spared the layoffs, furloughs, and sweeping financial toll. Around the United States, physicians across specialties have seen dramatic, sudden drops in patient volumes and revenues as elective procedures and testing ground to a halt and people isolated in their homes.
Consolidation in Cardiology: 3 Key Findings On Practice Size in the US
A new study published in the Journal of the American College of Cardiology explored how consolidation has impacted cardiology specifically, focusing on hiring trends and other economic factors. The authors used CMS data from 2013 to 2017, as well as several other key resources, for their thorough analysis.
Do Independent Practices Report Clinical Quality Measures Faster?
Smaller practices without support from a larger provider, or quality improvement (QI) support, reported their electronic clinical quality measures (eCQMs) more quickly than those with larger organizational support, according to a study published in the Journal of the American Board of Family Medicine.
Deadline Extended: August 10


ABC COVID-19 Innovation Awards


ABC welcomes applications from individual(s) or organizations. Visit the ABC website, to learn more about eligibility and submission requirements.

Six individual applications will be awarded: 4 awards each totaling $25,000 and 2 awards each totaling $50,000 will be disbursed.

Awardees will be required to present their project and its results at an upcoming ABC meeting or webinar within 12-16 months of the award date – date to be determined.


Deadline: August 10th, 2020


Now Accepting Applications


Dr. Richard Allen Williams Scholarship
for Medical Students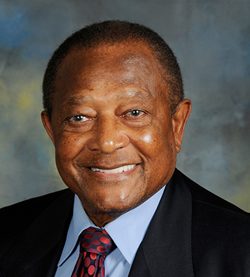 The Association of Black Cardiologists, Inc. (ABC) is pleased to announce the Dr. Richard Allen Williams Scholarship for African American and other minority medical students (

1st- through 4th-year

) who show promise in medical research, cardiology and academic medicine. This scholarship honors Richard Allen Williams, MD, FACC, FAHA, founder of the Association of Black Cardiologists and was created to promote diversity in medicine, encourage commitment to eliminating health care disparities and support future cardiologists, while helping to alleviate medical student debt.

$5,000 scholarships will be awarded to recipients in honor of Dr. Richard Allen Williams. Winners will be announced by September 25, 2020.

Awards are based upon the following criteria:
Demonstrated ability, interest, and participation in the promotion of health for the African American community
Participation in research or other extracurricular activities, demonstrated academic pursuits and clinical acumen
Proven leadership during his or her academic pursuits
Applicants should submit the following documents electronically via our online form:
A one-page statement of interest
Official medical school transcript
Recent curriculum vitae
Two letters of recommendation from a professor at current medical school
Questions: Katrese Phelps McCullum at kphelps@abcardio.org.



Deadline to submit:

August 28, 2020



Amazon has proudly partnered with the Association of Black Cardiologists (ABC) through its AmazonSmile program. If you select ABC as your designated charity while shopping on Amazon.com, the AmazonSmile Foundation donates a portion of every purchase to ABC.

When you shop at smile.amazon.com, you'll support ABC too!

Click here to support ABC through your purchases on Amazon or AmazonPrime!