Prairie Band Potawatomi Health Center enjoys the new Mindray DC7
Associated Imaging Services
The Prairie Band Potawatomi Nation tribal unit values culture and heritage and the health center believes in promoting an atmosphere of open communication among its personnel. Jenell Kern at Prairie Band Potawatomi Health Center has been working with the Mindray DC7 ultrasound system since the beginning of the year. Kern was able to tell us a little bit about how the ultrasound system, provided by Associated Imaging Services, has furthered the technology of the center and shortened her exam times — overall providing a better experience for her and her patients.
Studies: Women really do have more sensitive hearts than men




By Dorothy L. Tengler




According to French author Henri B. Stendhal, "Since I am a man, my heart is three or four times less sensitive, because I have three or four times as much power of reason and experience of the world — a thing which you women call hard-heartedness." Stendhal may have been more astute than even he knew.
Rising kidney stone incidence in teens found
Renal & Urology News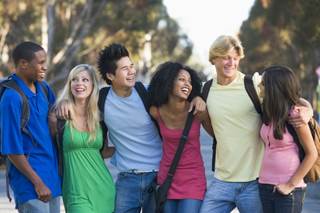 The incidence of kidney stones has increased among young patients, especially girls, and among blacks, according to a new study. Gregory E. Tasian, of the Children's Hospital of Philadelphia, and colleagues performed a population-based study using U.S. Census data and South Carolina Medical Encounter Data.
Hospital CEOs: 7 core competencies for future organizational success
Becker's Hospital Review
Hospital and health system CEOs today must be equipped with certain core competencies to effectively navigate the constantly and rapidly changing healthcare environment.
Endometriosis linked to higher CHD risk




Ob.Gyn. News




Endometriosis is associated with a significantly increased risk of coronary heart disease, at least in part because of one of its principal treatments — hysterectomy/oophorectomy, according to a new analysis of the Nurses' Health Study II.
Healthcare payment reform on the march
By Scott E. Rupp
Controlling healthcare spending might start with the data generated through healthcare claims. So far, collecting that data in the claims has been called a headache, but harnessing it may be the key to developing alternative payment models.
The Internet of Medical Imaging Things is here
Radiology Business
Implementing a preauthorization policy can lead to increased utilization of after-hours CT, according to a recent Canadian study published in Academic Radiology. The one exception to that rule, the study said, is some neurological examinations.
Hospital CEOs, state spar over finances
The Washington Times
The latest financial reports for Connecticut's healthcare systems show, even after paying the controversial hospital tax, most were well into the black at the end of the last fiscal year. Ten of 17 hospital systems reporting to the state had positive "operating margins" last year, meaning their revenues exceeded their expenses.