Employee Spotlight: Kristen Derr
Kristen Derr has been a part of the Orbit family now for two years, providing excellent support to our customers as well as using her background in programming to develop new functionality in BusBoss.

In addition she is one of our installers and really enjoys the fact that she gets to travel to many different locations to visit and help the customers. She started with the company after graduating college, and loves that every project is a new challenge and opportunity to learn.

Kristen married her long-time, best friend three years ago, and enjoys spending her free time fixing up her 120-year-old house. As you can tell in the video she enjoys keeping busy, is very crafty, and likes to try new things. She has two cats Pixel and Puff and loves gardening and cactuses. Kristen definitely brings a sense of humor and sarcasm to the company, and we all really enjoy having her as part of the Orbit family.

To hear Kristen's story and how she is part of the Orbit family, please view the video above.
| | |
| --- | --- |
| Share this article: | |
Cars Backing Up After Running A Stop-Arm?
School Bus Fleet
Kelly Aguinaldo writes: "We at SBF are well aware of the problem of motorists illegally passing school buses that are stopped for students who are boarding or disembarking. Another problem that we hadn't heard of is drivers passing a stopped bus, realizing what they'd done and then backing up their car to where they should have stopped. A school bus driver contacted us about this issue, saying that she sees this happen often, and she is concerned about the safety hazards it presents."
| | |
| --- | --- |
| Share this article: | |
A New Way Of Thinking: Technology And Student Tracking
School Transportation News
It is sad but true: Knowing where our students are has never been more important. In the last few years, there have been so many, too many, horrific events which emphasize our societal need and duty to utilize technology for student tracking. Some initially may think or say this appears to be "sci-fi" or "big brother." However, when we stop and think about the importance and possible negligence, to turn our backs seems like a liability.
| | |
| --- | --- |
| Share this article: | |
Gadget Corner: ISSA Electric Toothbrush
Gadget Review
It's estimated that only 31 percent of Americans actually use electric toothbrushes. The ISSA (and ISSA mini for kids) from FOREO wants to change that statistic with its unique design and functionality that's made to fix the flaws in the electric toothbrush.
| | |
| --- | --- |
| Share this article: | |
'The Magic School Bus' Rides Again
The Guardian
On the heels of one popular children's show that is getting a second life, word came through, recently that "The Magic School Bus," an animated show based off a series of children's books, would be making a comeback as well.
| | |
| --- | --- |
| Share this article: | |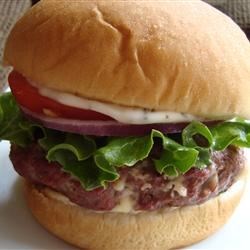 Blue Cheese Burgers
This recipes yields blue cheese beauties that are a smattering of just about everything savory in your kitchen, and are a perfect addition to any cookout. This burger combines tangy, crumbled blue cheese, fresh chives, dry mustard, Worcestershire and a little zing from hot pepper sauce to make one tasty burger. Blend the ingredients and let them sit, covered, in a refrigerator for at least two hours to really let the flavors marinate.
| | |
| --- | --- |
| Share this article: | |