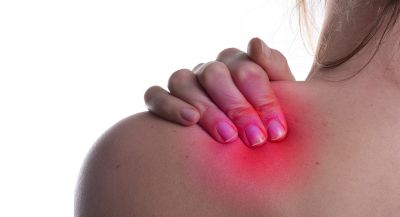 A little force in the physical therapy treatment goes a long way
The Manual Therapist (commentary)
I used to call my manual therapy an "appropriately aggressive" physical therapy treatment. While I still may be more aggressive than most, I don't push on people's first rib, or use soft tissue mobilization (STM) and grade IV joint mobilization to tolerance.

When I started teaching manual therapy 13 years ago, the force progressions were based strictly on mechanical theory for grades III to IV and neurological (gaiting and inhibition) for grades I to II. I did not see a point to grades I to II. Using Wolf's law applied to tissues, I did not want to make restricted joint capsules more restricted by applying light forces, potentially making them "tougher." That is what I learned and therefore what I passed on during my courses. Don't get me wrong, I still made changes back then with positive outcomes and have patients finding me at my new physical therapy practice that I treated eight to 10 years ago, most likely by wailing on their first rib and cervical downglides.
| | |
| --- | --- |
| Share this article: | |
4 myths of IASTM
Mike Reinold
Instrument assisted soft tissue mobilization (IASTM) is really a great manual therapy skill to have in your tool box. However, there are many myths and misconceptions regarding IASTM that I really believe are holding people back from getting started and seeing the benefits of IASTM in their practice.
| | |
| --- | --- |
| Share this article: | |
No more pain in the hands
Chiropractic Economics
Soft-tissue mobilization (STM) rates high as an income-generating modality and in patient benefit. But, unfortunately, STM can be a big a pain in the hand — so much so that chiropractors who perform STM risk cutting short their careers due to serious problems that can develop in their fingers and wrists after just a few years of working on motion-restricting scar tissue and fascial adhesions. A viable solution: Use an instrument-assisted form of STM instead. An instrument eliminates damage potential to the hands and, as a bonus, dramatically increases efficacy — much to the delight of patients, referring physicians, and third-party payers.
| | |
| --- | --- |
| Share this article: | |
IASTM — How I use it
Physio Blogger (commentary)
This is mainly just my own ramblings...I have no proof of how IASTM works, it's just my observations from using it and trying to put two and two together with the research that is out there. Also, it's only how I use it, based on what I have seen in practice and on courses as well as the results I have observed over the years.
| | |
| --- | --- |
| Share this article: | |
"The instruments free my muscles, I am faster and stronger."

Kim Kreiner USA Track & Field | Javelin National Record Holder | Two Time Olympian