This message was sent to ##Email##
To advertise in this publication please click here
Future focus: The prevention solution
Counselor Magazine
Everyone has heard the famous saying by Benjamin Franklin, "An ounce of prevention is worth a pound of cure" (Medrut, 2018). This saying was meant to convey the idea that it takes less effort to prevent a problem than it does to fix a problem once it develops. This truth is very applicable to the addiction crisis we are facing today in the U.S.
Generational Effects: What Public Health Administrative Data Tells Us About Heroin Use Disorder
Counselor Magazine
Illicit use of heroin has been a major public health crisis in the United States for decades, and the more recent availability of other opioid-based substances has caused the number of heroin users to increase further. More than seventy thousand Americans died from drug overdoses in 2017, from both illicit drugs and prescription opioids—a two-fold increase in a decade (NIDA, 2020).



Recovery billing done right! The difference is our service.


Our trained, certified billing staff takes care of the billing process from start to finish, We get things done FAST! We have a 60 minute live VOB turnaround time, We also have a quicker turnaround time with insurances, 800-980-4808




Behavioral Health Peer Support Training
CCAPP
March 16-26, 2021
A Behavioral Health Peer Support Specialist promotes recovery and removes barriers and obstacles to recovery, serving as a personal guide and mentor for people seeking or already in recovery from an addiction to alcohol and or other drugs. There are many other titles that are used for this sought after position. What distinguishes a peer support specialist from other peer positions is that we stay in the lane of providing support for people in recovery from an addition to alcohol and or other drugs. This training satisfies education requirements for the Certified Mental Health Peer Credential and SUD Peer Recovery Mentor Credential.
| | | |
| --- | --- | --- |
| | | Power Diary is the online practice management system trusted by over 27,000 practitioners. It includes calendar management, appointment reminders, treatment notes, client records, telehealth, waiting list, invoicing, online bookings, SMS chat, and more! Suitable for solo practitioners and large practices. |
Last but Not Least: Finally, funding support for families!
ARCC
A piece of legislation calling for funds to be provided for family-based support resources for those impacted by substance use disorder (SUD) is being introduced in the U.S. Senate this week. The passing of this bill would be a monumental step on the federal level for addiction recovery services. According to a summary of the bill, The Family Support Services for Addiction Act (FSSAA) by Senator Gillibrand, would establish a grant program for nonprofit family community organizations to provide resources for many family support services. The FSSAA would authorize funding for a grant program at $25 million over 5 years through the Department of Health and Human Services.
Jobs in addiction and behavioral health
Counselor Magazine
Counselor Magazine is proud to announce our new international job board!

Over 67 addiction and behavioral health job openings listed! Nearly 300 candidates looking for work have profiles!
Free for employers and candidates
Search by location or job interest
Employers and get their job post featured at the top of searches for a fee
Candidates can create a full profile for recruiters to view
Employers can search candidate listings to for recruitment
More features and options than ever!
Create your free account today!
The Addiction Recovery Community Unites for National Change!
ARCC
This week, 37 addiction recovery advocacy organizations sent out a letter urging Congress to establish a dedicated Center for Addiction Recovery at The Substance Abuse and Mental Health Services Administration (SAMHSA). This dedicated focus on recovery is essential to strengthen the recovery systems in each state and territory so they can build recovery capital and equitably serve the diverse communities impacted by addiction and recovery. The California Consortium of Addiction Programs and Professionals (CCAPP) President and CEO Pete Nielsen states, "This is a great step forward for the recovery community to working together for a common purpose and be heard instead of being anonymous and silent. If the recovery community is silent, people suffer in silence and may die from the disease of addiction."
.

HEADLINES FROM THE FIELD

  




Assessment compatible with the DSM-V
New instant computer scored report
Patient self-administered option.






Thousands of industry professionals subscribe to association news briefs, which allows your company to push messaging directly to their inboxes and take advantage of the association's brand affinity.

Connect with Highly Defined Buyers and Maximize Your Brand Exposure


For some teens, it's been a year of anxiety and trips to the ER
The New York Times
When the pandemic first hit the Bay Area last spring, Ann thought that her son, a 17-year-old senior, was finally on track to finish high school. He had kicked a heavy marijuana habit and was studying in virtual classes while school was closed. The first wave of stay-at-home orders shut down his usual routines — sports, playing music with friends. But the stability didn't last.
People with depression, anxiety may develop Alzheimer's at younger age
EurekAlert!
Having depression is known to increase your risk for developing Alzheimer's disease. Now a new, preliminary study released last week, reports that if people do develop Alzheimer's disease, those with depression may start experiencing dementia symptoms about two years earlier than those who do not have depression.
.

SPONSORSHIP & EXHIBITOR OPPORTUNITIES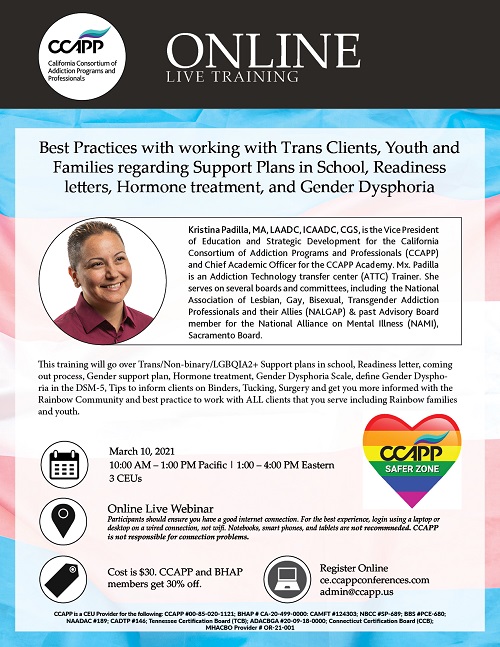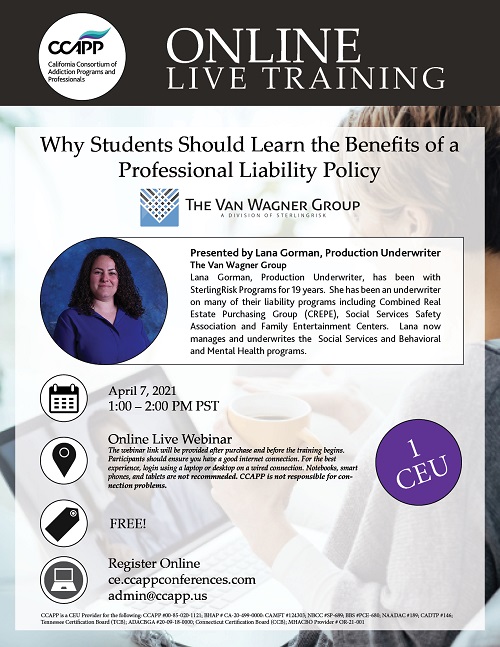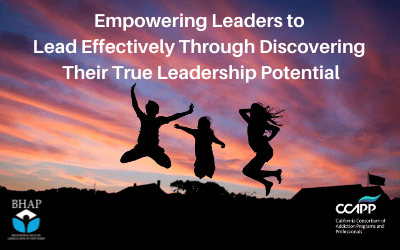 Counselor Magazine Weekly Digest

---

Connect with Counselor Magazine





Jason Zimmerman,

Director of Publishing, Multiview, 469-420-2686

 | Download media kit
Jacqueline Hansen, Senior Content Editor, Multiview, 469-420-2636| Contribute news

Counselor Magazine
PO Box 214127  |  Sacramento, CA 95821 
833-819-5015  |  Contact Us  |  www.counselormagazine.com

Click here to unsubscribe. 

Learn how to add us to your safe sender list so our emails get to your inbox.

















 
7701 Las Colinas Ridge, Ste. 800, Irving, TX 75063