This message was sent to ##Email##
To advertise in this publication please click here
Prevention's role in addressing youth marijuana use
Counselor Magazine
On Prevention Day 2019, Substance Abuse and Mental Health Services Administration (SAMHSA) Assistant Secretary Elinore F. McCance-Katz declared that, "Marijuana is the most widely used drug in the United States." For the professionals who work in the prevention and treatment fields, this is not a surprising or shocking statement.
Prevention: Creating positive change that lasts
Counselor Magazine
Prevention works! However, prevention's only proof of value is when the data shows change is moving in the right direction. The strategic prevention framework (SPF) used in prevention practice offers a map to a systemic, data-driven process for community-level change.



Recovery billing done right! The difference is our service.


Our trained, certified billing staff takes care of the billing process from start to finish, We get things done FAST! We have a 60 minute live VOB turnaround time, We also have a quicker turnaround time with insurances, 800-980-4808




Behavioral Health Peer Support Training
CCAPP
March 16-26, 2021
A Behavioral Health Peer Support Specialist promotes recovery and removes barriers and obstacles to recovery, serving as a personal guide and mentor for people seeking or already in recovery from an addiction to alcohol and or other drugs. There are many other titles that are used for this sought after position. What distinguishes a peer support specialist from other peer positions is that we stay in the lane of providing support for people in recovery from an addition to alcohol and or other drugs. This training satisfies education requirements for the Certified Mental Health Peer Credential and SUD Peer Recovery Mentor Credential.
Why do we need overdose reversal drugs on college campuses? Do college students even do drugs?
ARCC
The U.S. has faced an opioid crisis for more than 20 years, and as the hospitalization and opioid related death rate for college-age students continues to rise. It is important now more than ever that opioid reversal drugs become more readily available. As Young People in Recovery Chapter Lead Jesse Haner says, "With today's rise of opioid use especially in the younger generation, to not be prepared would be the real crime. The worst thing we can say is this could have been prevented."
| | | |
| --- | --- | --- |
| | | Power Diary is the online practice management system trusted by over 27,000 practitioners. It includes calendar management, appointment reminders, treatment notes, client records, telehealth, waiting list, invoicing, online bookings, SMS chat, and more! Suitable for solo practitioners and large practices. |
Jobs in addiction and behavioral health
Counselor Magazine
Counselor Magazine is proud to announce our new international job board!

Over 67 addiction and behavioral health job openings listed! Nearly 300 candidates looking for work have profiles!
Free for employers and candidates
Search by location or job interest
Employers and get their job post featured at the top of searches for a fee
Candidates can create a full profile for recruiters to view
Employers can search candidate listings to for recruitment
More features and options than ever!
Create your free account today!
Weekly Director Poll
Counselor Magazine
The Director Poll and Clinician Check-Ins are free, first-of-their-kind surveys. They're already connecting program leaders and clinicians nationwide — helping them adapt to the new needs emerging weekly in our industry.
.

HEADLINES FROM THE FIELD

  
An unstable working life affects the future mental health of young people
MedicalXpress
A new study reveals that a precarious, unstable initiation by young people to working life is associated with poorer future mental health. The study was conducted by researchers from the Center for Research in Occupational Health (CISAL, a joint group of UPF and the Hospital del Mar Medical Research Institute) in Barcelona, Spain. Amaya Ayala-Garcia, Laura Serra and Mònica Ubalde-López are the authors of the study, which has been published in the journal BMJ Open.




Assessment compatible with the DSM-V
New instant computer scored report
Patient self-administered option.






Thousands of industry professionals subscribe to association news briefs, which allows your company to push messaging directly to their inboxes and take advantage of the association's brand affinity.




Basic needs come first
SLATE
Hundreds of thousands of Americans have lost their jobs, slid further into poverty and debt, are facing homelessness, and have been cut off from their social support networks. Most are not developing a diagnosable mental illness, but their mental health is definitely worsening.
Drug overdose deaths surge among Black Americans during pandemic
NPR
Scientists at the Centers for Disease Control and Prevention say fatal drug overdoses nationwide have surged roughly 20% during the pandemic, killing more than 83,000 people in 2020. While the CDC doesn't track overdose deaths by race, a growing body of research suggests Black Americans have suffered the heaviest toll.
Rise in anti-Asian American hate crimes may lead to mental health crisis
ABC News
Crisanna Tang, a New York-based health care worker, was just on her way to work. "A man got on the train without a mask," said Tang, a 31-year-old Chinese American born in New Jersey and raised in Port St. Lucie, Florida, "and he sits across from me. He started saying, 'Go back to China,' and started spitting all over me, and said all these things about Chinese people causing the virus."
.

SPONSORSHIP & EXHIBITOR OPPORTUNITIES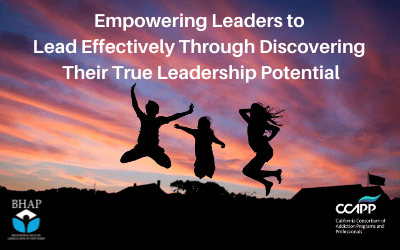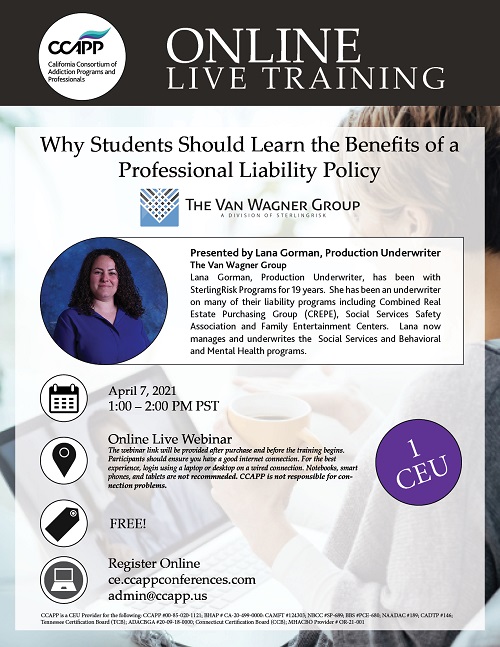 Counselor Magazine Weekly Digest

---

Connect with Counselor Magazine





Jason Zimmerman,

Director of Publishing, Multiview, 469-420-2686

 | Download media kit
Jacqueline Hansen, Senior Content Editor, Multiview, 469-420-2636| Contribute news

Counselor Magazine
PO Box 214127  |  Sacramento, CA 95821 
833-819-5015  |  Contact Us  |  www.counselormagazine.com

Click here to unsubscribe. 

Learn how to add us to your safe sender list so our emails get to your inbox.

















 
7701 Las Colinas Ridge, Ste. 800, Irving, TX 75063