This message was sent to ##Email##
To advertise in this publication please click here
Combating the role of increased suicides and overdoses in declining life expectancy
Counselor Magazine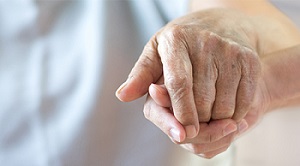 Recent research establishes that after decades of increased longevity, Americans are dying earlier, all too often at the prime of life due to drug overdoses, suicide, and a spike in diseases such as cirrhosis, liver cancer, and obesity (Healy, 2019; Woolf & Schoomaker, 2019). This research suggests that the recent decrease in life span is "driven by diseases linked to social and economic privation, a health care system with glaring gaps and blind spots, and profound psychological distress" (Healy, 2019) among large segments of our population, making millions of Americans increasingly vulnerable to "deaths of despair."
Designing one's own recovery
Counselor Magazine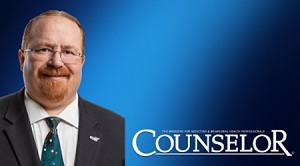 The parallel pandemics of COVID-19 and addiction have caused our nation (and the globe) to evaluate not just how we do things in our daily lives, but also to consider why we do them in the ways we always have. This rediscovery of the daily activities, chores, and pursuits we partake in includes those activities some have dedicated to the recovery parts of their lives. A momentous break in the way we conduct our usual recovery activities is also an opportunity for us — as individuals and as a greater society—to spend some quality time understanding the very concept of recovery.
| | | |
| --- | --- | --- |
| | | Epigenetics is a new and groundbreaking concept in the field of psychology and mental health. Epigenetics research is revealing that our genes can actually turn on or turn off in response to what happens in our life and how our environment affects us. |
Jobs in addiction and behavioral health
Counselor Magazine
Counselor Magazine is proud to announce our new international job board!

Over 67 addiction and behavioral health job openings listed! Nearly 300 candidates looking for work have profiles!
Free for employers and candidates
Search by location or job interest
Employers and get their job post featured at the top of searches for a fee
Candidates can create a full profile for recruiters to view
Employers can search candidate listings to for recruitment
More features and options than ever!
Create your free account today!



Recovery billing done right! The difference is our service.


Our trained, certified billing staff takes care of the billing process from start to finish, We get things done FAST! We have a 60 minute live VOB turnaround time, We also have a quicker turnaround time with insurances, 800-980-4808




| | | |
| --- | --- | --- |
| | | Power Diary is the online practice management system trusted by over 27,000 practitioners. It includes calendar management, appointment reminders, treatment notes, client records, telehealth, waiting list, invoicing, online bookings, SMS chat, and more! Suitable for solo practitioners and large practices. |
Certified Professionals
IC&RC
IC&RC can facilitate reciprocity of an IC&RC recognized credential from one IC&RC Member Board to another. Reciprocity can greatly ease the transition of a credential from one IC&RC Member Board to another, however, varying licensure laws, rules and regulations and scopes of practice from one jurisdiction to another can complicate reciprocity.
CE Quizzes Now Online!
Counselor Magazine
Earn up 1.5 hours of continuing education per issue just for reading Counselor, that's 9 CEs a year! CE Quizzes starting with February 2021, Vol. 21, Issue 1, are now on our new CE website. You can read the print magazine or subscribers can access the online articles at www.counselormagazine.com. CEs are 16.95 per issue, free for CCAPP Members. If you are a CCAPP Member, please contact CCAPP accounting to be added to the website and access free CEs. To visit the new CE website click here.
.

HEADLINES FROM THE FIELD

  
For 80% of Americans with resolved drug problem, significant personal achievements
EurekAlert!
Addiction is associated with social exclusion, loss of access to resources, and general disengagement from civic life. Now, a study recently published in the journal Psychology of Addictive Behaviors and led by David Eddie, PhD, of the Massachusetts General Hospital's Recovery Research Institute has found that the majority of Americans who have resolved an alcohol or other drug problem report achievements related to self-improvement, family engagement and civic and economic participation since resolving their addiction.




Assessment compatible with the DSM-V
New instant computer scored report
Patient self-administered option.






Thousands of industry professionals subscribe to association news briefs, which allows your company to push messaging directly to their inboxes and take advantage of the association's brand affinity.




In a rare admission, MTV says its mental-health portrayals are sometimes damaging
The Washington Post
When "Jersey Shore's" Ronnie Ortiz-Magro got into an on-camera fight with his sometime-girlfriend Jen Harley a few years ago, words quickly grew heated. "You're driving me crazy," Ortiz-Magro yelled at Harley in the show, an episode of the spinoff "Jersey Shore: Family Vacation." " 'Cause you're a [bleep] psychopath," she shot back.
Parents can make a plan to decrease suicide risk in their teens; Here's how
The Washington Post
Three months into the pandemic, a mother in Brooklyn found her daughter, Anna, throwing up in the middle of the night. Worried it was covid, she rushed the 11-year-old to the hospital, where the doctors were ready to send her home. But Anna's mom told them she wasn't leaving until they figured out what was wrong.
Secret Service report: 'Targeted violence' against schools preventable
ABC News
Targeted violence against schools is preventable, if the warning signs are identified, according to a new report by the Secret Service released this week. The report by the Secret Service's National Threat Assessment Center studied 67 thwarted school violence plots and 100 plotters to come up with a framework to further prevent school attacks.
.

SPONSORSHIP & EXHIBITOR OPPORTUNITIES

  
 

Counselor Magazine Weekly Digest

---

Connect with Counselor Magazine





Jason Zimmerman,

Director of Publishing, Multiview, 469-420-2686

 | Download media kit
Jacqueline Hansen, Senior Content Editor, Multiview, 469-420-2636| Contribute news

Counselor Magazine
PO Box 214127  |  Sacramento, CA 95821 
833-819-5015  |  Contact Us  |  www.counselormagazine.com

Click here to unsubscribe. 

Learn how to add us to your safe sender list so our emails get to your inbox.

















 
7701 Las Colinas Ridge, Ste. 800, Irving, TX 75063