This message was sent to ##Email##
To advertise in this publication please click here
The evolution of gambling disorder
Counselor Magazine
Gambling disorder is now listed under the category of "substance use disorder" in the DSM-5 as the first behavioral addiction (APA, 2013). In the latest edition of the manual, the connection between gambling disorder and substance use disorder (SUD) was well established, though not without some disagreement. According to Potenza, "The designation of gambling disorder is justified as an addiction because it includes the core elements of substance addictions; including continued engagement in a behavior despite adverse consequences, diminished self-control over engagement in a behavior, an appetitive urge or craving state before such engagement, and compulsive engagement" (2008).
| | | |
| --- | --- | --- |
| | | Epigenetics is a new and groundbreaking concept in the field of psychology and mental health. Epigenetics research is revealing that our genes can actually turn on or turn off in response to what happens in our life and how our environment affects us. |
Using peer-support specialists and digital tools to aid in SUD recovery
Counselor Magazine
Peer-support specialists (PSSs) are a critical part of the recovery process, both in person and even digitally. Technology has elevated the peer model and helped it to scale, going from one-on-one coaching to providing support for every phase of the process from intervention, to treatment, to ongoing recovery.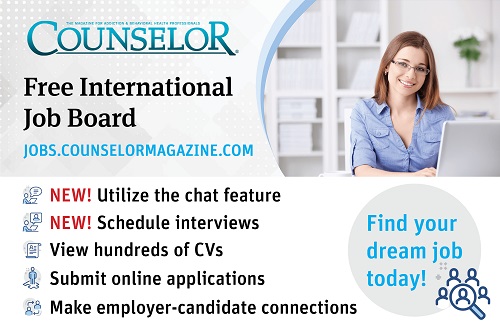 July 22
BHAP
[Webinar] The job search can be tough – no matter if you need a job or have one to fill. Join us for the free webinar, "Finding Your Dream Job or Candidate in Behavioral Health". For those looking, you'll learn best practices for evaluating a job opportunity in behavioral health. For those hiring, you'll learn how to attract and hire ideal candidates.
CE Quizzes Now Online!
Counselor Magazine
Earn up 1.5 hours of continuing education per issue just for reading Counselor, that's 9 CEs a year! CE Quizzes starting with February 2021, Vol. 21, Issue 1, are now on our new CE website. You can read the print magazine or subscribers can access the online articles at www.counselormagazine.com. CEs are 16.95 per issue, free for CCAPP Members. If you are a CCAPP Member, please contact CCAPP accounting to be added to the website and access free CEs. To visit the new CE website click here.

Helping People Live Healthier Lives

In addition to providing addiction treatment, Santé offers a free tool, the Find a Telehealth Therapist online directory to help client's find the right therapists for them.


Apply to the Substance Use Disorder Treatment and Recovery Loan Repayment Program
HRSA
Today, the Health Resources and Services Administration released the FY 2021 Application and Program Guidance for the Substance Use Disorder Treatment and Recovery (STAR) Loan Repayment Program (LRP). The STAR-LRP will provide repayment of education loans for individuals working in a full-time substance-use disorder (SUD) treatment job that involves direct patient care at a STAR LRP-approved facility located in either a Health Professional Shortage Area (HPSA) designated for Mental Health, or a county/municipality where the average drug overdose death rate exceeds the national average. Participants will receive up to $250,000 in exchange for six years of full-time SUD employment (including fellowship) that involves direct treatment or recovery support of patients with or in recovery from a substance use disorder. The program will support the SUD workforce by expanding access to SUD treatment through the inclusion of disciplines and treatment facilities that are not eligible for existing loan repayment programs. The STAR-LRP is open to master's level social workers, psychologists, counselors, marriage and family therapists, psychiatric mental health practitioners, occupational therapists, psychology doctoral interns, and behavioral health paraprofessionals and physicians, physician assistants, and nurses, who are involved full-time in SUD treatment employment (including fellowships).

HRSA anticipates making $28 million available to fund approximately 112 loan repayment awards in FY 2021. Applications are due by July 22, 2021, 7:30 p.m. ET.
.

HEADLINES FROM THE FIELD

  
Researchers study anxiety differences between females and males
EurekAlert!
Feeling anxious about health, family or money is normal for most people — especially during the COVID-19 pandemic. But for those with anxiety disorders, these everyday worries tend to heighten even when there is little or no reason to be concerned.
The (indisputable) importance of length of stay on addiction treatment outcomes
Vista
Vista Research Group was created in September 2015 with a single purpose – to build an outcomes research system that accurately and cost-effectively measures the percentage of patients able to meet their drug and alcohol usage goals after addiction treatment.

Five years later, following a research protocol that complies with the Outcomes Research Standards created by Conquer Addiction's panel of addiction treatment experts, Vista is able to report post-treatment outcomes results for more than 10,000 patients attending a wide variety of commercial addiction treatment programs across the U.S.
US drug use peaks after 50 year war on drugs
Addiction Center
Many have noticed a trend of rising drug cases despite America's 50-year War on Drugs campaign. According to drugpolicy.org, the War on Drugs started in the 1970s by President Nixon increasing the size and number of federal drug control agencies. The intention was to inform the public on the danger of drugs, and reduce drug abuse and drug access in attempts to unite communities torn by drugs. Nixon also made Marijuana a Schedule One drug, which criminalized the drug. Despite the intent, many feel the War on Drugs campaign has not been effective.
.

SPONSORSHIP & EXHIBITOR OPPORTUNITIES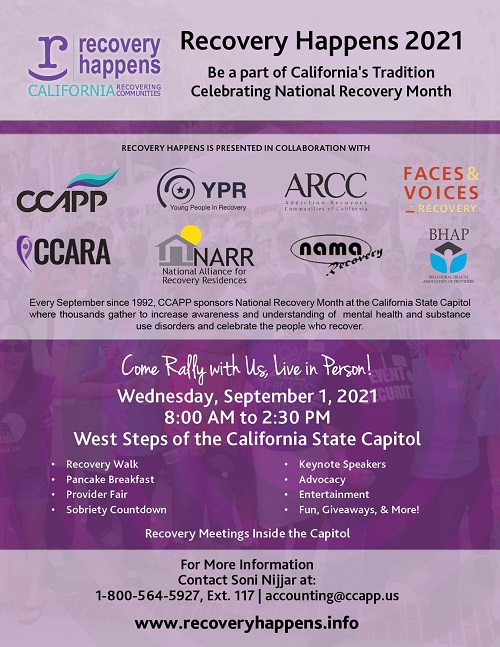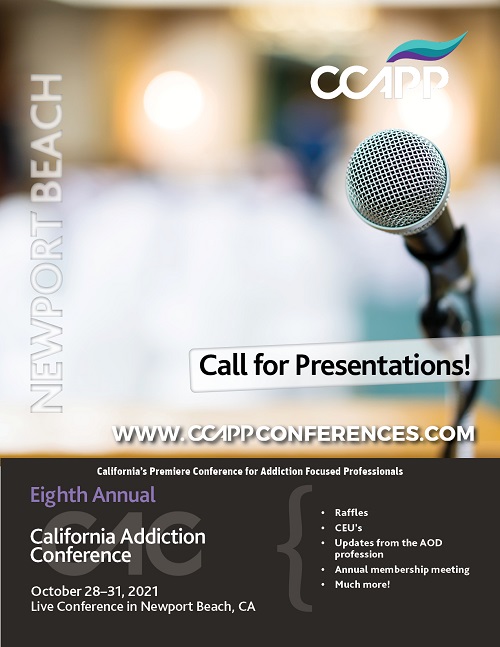 Counselor Magazine Weekly Digest

---

Connect with Counselor Magazine





Jason Zimmerman,

Director of Publishing, Multiview, 469-420-2686

 | Download media kit
Jacqueline Hansen, Senior Content Editor, Multiview, 469-420-2636| Contribute news

Counselor Magazine
PO Box 214127  |  Sacramento, CA 95821 
833-819-5015  |  Contact Us  |  www.counselormagazine.com

Click here to unsubscribe. 

Learn how to add us to your safe sender list so our emails get to your inbox.

















 
7701 Las Colinas Ridge, Ste. 800, Irving, TX 75063