This message was sent to ##Email##
To advertise in this publication please click here
Do personality traits influence addiction to online social networks?
Counselor Magazine
In recent years, the public has noted the negative consequences of online social network (OSN) use. Multiple research studies across different disciplines have also noted the considerable negative effects that some patterns of OSN use, most notably OSN addiction, may bring to users.
| | | |
| --- | --- | --- |
| | | Epigenetics is a new and groundbreaking concept in the field of psychology and mental health. Epigenetics research is revealing that our genes can actually turn on or turn off in response to what happens in our life and how our environment affects us. |
Examining antisocial personality and opioid use disorders from a psychodynamic perspective
Counselor Magazine
Many crimes are committed by individuals with antisocial personality disorder (ASPD), and ASPD and substance use disorders (SUDs) can be a deadly combination. As one often accompanies the other, differential diagnosis is an essential precursor to the treatment process. Differential diagnosis is particularly difficult for two reasons: first, the abuse of substances (legal or illegal) is common among individuals with ASPD, and second, alcohol and drug users often exhibit antisocial behavior that is secondary to their basic problem.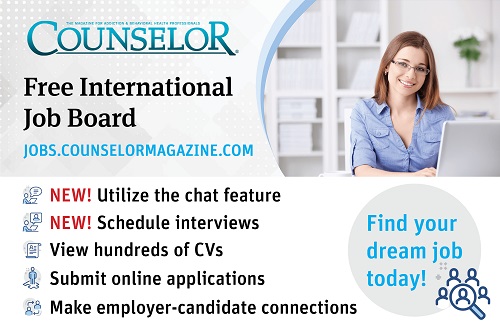 CE Quizzes Now Online!
Counselor Magazine
Earn up 1.5 hours of continuing education per issue just for reading Counselor, that's 9 CEs a year! CE Quizzes starting with February 2021, Vol. 21, Issue 1, are now on our new CE website. You can read the print magazine or subscribers can access the online articles at www.counselormagazine.com. CEs are 16.95 per issue, free for CCAPP Members. If you are a CCAPP Member, please contact CCAPP accounting to be added to the website and access free CEs. To visit the new CE website click here.
| | | |
| --- | --- | --- |
| | | Pave the way to a career in Mental Health Counseling. a program rooted in excellence, social justice, diversity, and ethical practice. Experience personal and intellectual growth in this rewarding field leading to becoming uniquely prepared as an agent of change in your community. Apply today! |
.

HEADLINES FROM THE FIELD

  
Caregiving during the pandemic takes a toll on mental health
NPR
Caregivers in the "Sandwich Generation" have reported a steep decline in mental health, as did others who had to juggle changes in the amount of caregiving they had to provide to loved ones. Caregivers have struggled with anxiety, depression and PTSD at rates much higher than those without caregiving roles. NPR correspondent Rhitu Chatterjee talks about the study and her reporting with Emily Kwong.
| | | |
| --- | --- | --- |
| | | Our company was founded on our dedication to transforming people's lives by providing the quality medicine and support they need every day. More than forty years ago, we established our branded generic medicines business in the Middle East and North Africa. From these humble beginnings, we have grown into a $2bn+ global pharmaceuticals business. |
Men who have been sexually abused have trouble getting treatment
NPR
Jim Holland says he was raped by a priest when he was 13 years old. For the next 30 years, Holland locked his trauma away, holding it at bay with drinking, drugs and promiscuity. The 2002-2004 Boston Globe Spotlight investigation of sexual abuse by priests triggered his memories.
.

SPONSORSHIP & EXHIBITOR OPPORTUNITIES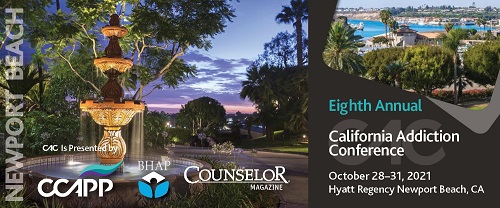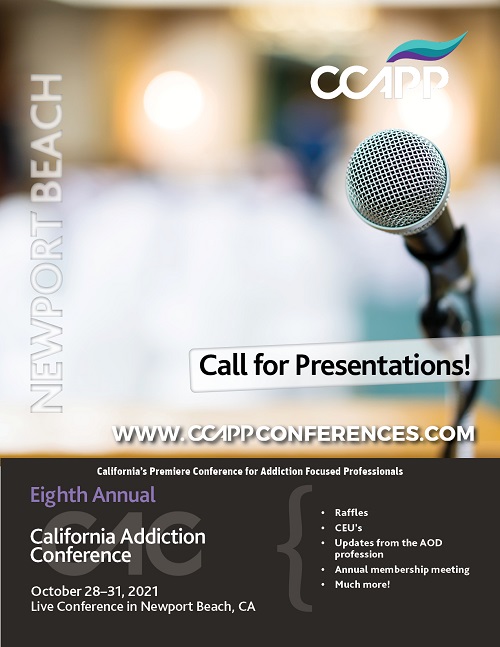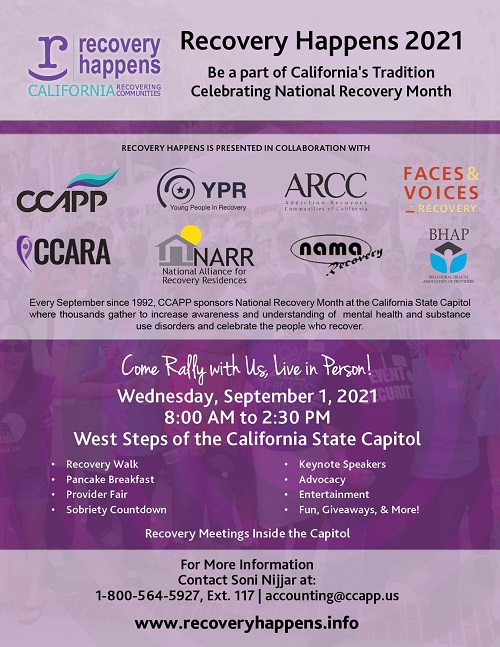 Counselor Magazine Weekly Digest

---

Connect with Counselor Magazine





Jason Zimmerman,

Director of Publishing, Multiview, 469-420-2686

 | Download media kit
Acacia Munoz, Content Editor, Multiview, 469-420-2662| Contribute news

Counselor Magazine
PO Box 214127  |  Sacramento, CA 95821 
833-819-5015  |  Contact Us  |  www.counselormagazine.com

Click here to unsubscribe. 

Learn how to add us to your safe sender list so our emails get to your inbox.

















 
7701 Las Colinas Ridge, Ste. 800, Irving, TX 75063