This message was sent to ##Email##
To advertise in this publication please click here
Fathers and addiction: A personal perspective
Counselor Magazine
Being a father is one of most important roles a man can have in his life. It comes with great responsibility and the opportunity to mentor and influence the next generation. Being a father has been one of the greatest joys of my life.
| | | |
| --- | --- | --- |
| | | Epigenetics is a new and groundbreaking concept in the field of psychology and mental health. Epigenetics research is revealing that our genes can actually turn on or turn off in response to what happens in our life and how our environment affects us. |
Is it harm reduction or the process of recovery?
Counselor Magazine
As resources expand to address our nation's growing substance use disorder (SUD) crisis, public health policymakers are rapidly adopting new approaches to meeting patients "where they are." Although less controversial than in years past, treatment approaches to SUD that are not rooted in abstinence still face an uphill climb as legislators who lack an understanding of the "disease model" feel conflicted about voting for anything that resembles "letting people off the hook" for their use of illegal substances.
October 27 - 31, 2021
CCAPP
[Conference] Immerse yourself in competencies both addiction programs and professionals in treating persons with substance use disorders at CCAPP's 8th annual California Addiction Conference (CAC). Experts in the field will bring the latest research and education to you in person at Newport Beach. Additionally, the Native American Wellness and Addiction Conference (NAWAC) is October 27, and the National Recovery Capital Conference (NRCC) is October 28, and can be attended separately or in conjunction with the CAC. Sent from my iPhone
CE Quizzes Now Online!
Counselor Magazine
Earn up 1.5 hours of continuing education per issue just for reading Counselor, that's 9 CEs a year! CE Quizzes starting with February 2021, Vol. 21, Issue 1, are now on our new CE website. You can read the print magazine or subscribers can access the online articles at www.counselormagazine.com. CEs are 16.95 per issue, free for CCAPP Members. If you are a CCAPP Member, please contact CCAPP accounting to be added to the website and access free CEs. To visit the new CE website click here.
| | | |
| --- | --- | --- |
| | | Pave the way to a career in Mental Health Counseling. a program rooted in excellence, social justice, diversity, and ethical practice. Experience personal and intellectual growth in this rewarding field leading to becoming uniquely prepared as an agent of change in your community. Apply today! |
.

HEADLINES FROM THE FIELD

  
Children's mental health badly harmed by pandemic. Therapy is hard to find
Seattle Times
From June of last year to late this past spring, an average of five children a week were being admitted to the medical school's teaching hospital at East Carolina University in Greenville, N.C., after overdosing on medications such as acetaminophen, opiates, antidepressants and even Ritalin.

Hikma Pharmaceuticals is pleased to announce the approval of Kloxxado™ (naloxone HCl) Nasal Spray 8mg. Talk to your patients about if Kloxxado™ is right for them. For prescribing information and product availability, please visit https://kloxxado.com/.
HK-1160-v1


Suicide Prevention Lifeline will be printed on student ID cards in several states
Fox News
Teen suicide rates have been rising recently, and some states are trying to make it easier for students to get help, right in the palm of their hand. New laws in South Carolina, Illinois and Arizona are putting the National Suicide Prevention Lifeline number on student ID cards, and one mom says the law could be lifesaving.
.

SPONSORSHIP & EXHIBITOR OPPORTUNITIES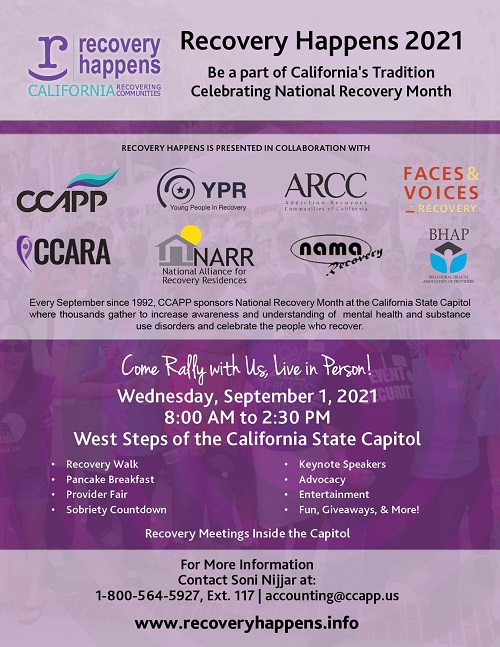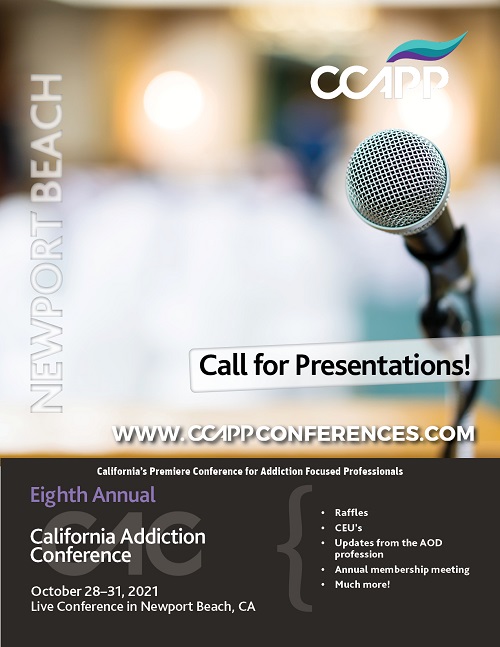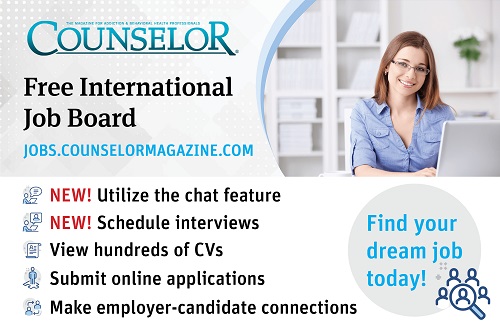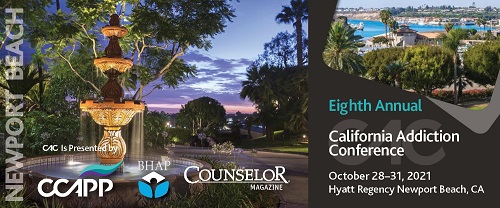 Counselor Magazine Weekly Digest

---

Connect with Counselor Magazine





Jason Zimmerman,

Director of Publishing, Multiview, 469-420-2686

 | Download media kit
Jacqueline Hansen, Senior Content Editor, Multiview, 469-420-2636| Contribute news

Counselor Magazine
PO Box 214127  |  Sacramento, CA 95821 
833-819-5015  |  Contact Us  |  www.counselormagazine.com

Click here to unsubscribe. 

Learn how to add us to your safe sender list so our emails get to your inbox.

















 
7701 Las Colinas Ridge, Ste. 800, Irving, TX 75063