This message was sent to ##Email##
To advertise in this publication please click here
Is it harm reduction or the process of recovery?
Counselor Magazine
As resources expand to address our nation's growing substance use disorder (SUD) crisis, public health policymakers are rapidly adopting new approaches to meeting patients "where they are."
4 bad SEO practices to avoid
Counselor Magazine
Your reputation as a behavioral health care professional can easily be undone by something as simple as a few inappropriate SEO practices on your website. The scary part is that you could be employing some of them without even realizing it.
| | | |
| --- | --- | --- |
| | | Discover how the shift in adolescent mental health relates to socio-historical shifts. While these factors are divergent, they impact caretakers' and adolescents' biological imperative to seek connections to others and to achieve physical and emotional well-being.­ |
CE Quizzes Now Online!
Counselor Magazine
Earn up 1.5 hours of continuing education per issue just for reading Counselor, that's 9 CEs a year! CE Quizzes starting with February 2021, Vol. 21, Issue 1, are now on our new CE website. You can read the print magazine or subscribers can access the online articles at www.counselormagazine.com. CEs are 16.95 per issue, free for CCAPP Members. If you are a CCAPP Member, please contact CCAPP accounting to be added to the website and access free CEs. To visit the new CE website click here.
October 27 - 31, 2021
CCAPP
[Conference] Immerse yourself in competencies both addiction programs and professionals in treating persons with substance use disorders at CCAPP's 8th annual California Addiction Conference (CAC). Experts in the field will bring the latest research and education to you in person at Newport Beach. Additionally, the Native American Wellness and Addiction Conference (NAWAC) is October 27, and the National Recovery Capital Conference (NRCC) is October 28, and can be attended separately or in conjunction with the CAC. Sent from my iPhone
#077 — Gateway with Kristina Padilla
Apple Podcasts Preview
This week, Hilary and Jason are joined by Kristina Padilla, Vice President of Education and Strategic Development for the California Consortium of Addiction Programs and Professionals. Kristina got involved with gangs and drugs in her teenage years to fit in, feel powerful, and pass the time she had by herself. However, the drugs soon took over and she one day found herself looking up at the ceiling surrounded by paramedics who had revived her after an overdose. This is the day Kristina believes was the turning point in which she no longer wanted to be shackled by this toxic lifestyle. Today, Kristina has turned her tribulations into her triumphs.
.

HEADLINES FROM THE FIELD

  
Depression worsens vascular, mortality outcomes in MS
Healio
Depression appeared to increase risk for incident vascular disease and mortality among individuals with MS, according to results of a population-based retrospective matched cohort study published in Neurology.
| | | |
| --- | --- | --- |
| | | Pave the way to a career in Mental Health Counseling. a program rooted in excellence, social justice, diversity, and ethical practice. Experience personal and intellectual growth in this rewarding field leading to becoming uniquely prepared as an agent of change in your community. Apply today! |
Young people are anxious about climate change and say governments are failing them
NPR
How are young people coping with climate change? The answer, according to one study, is not well, and for good reason. For a forthcoming study, researchers with the U.K.'s University of Bath and other schools spoke to 10,000 people in 10 countries, all of whom were between the ages of 16 and 25, to gauge how they feel about climate change.

Hikma Pharmaceuticals is pleased to announce the approval of Kloxxado™ (naloxone HCl) Nasal Spray 8mg. Talk to your patients about if Kloxxado™ is right for them. For prescribing information and product availability, please visit https://kloxxado.com/.
HK-1160-v1


John Mulaney spoke about his intervention and life after rehab
Addiction Center
This past week comedian John Mulaney spoke about his recent time in rehab and life after treatment on Late Night With Seth Meyers. Meyers, a long-time friend who worked with Mulaney at Saturday Night Live, was integral to the 39-year-old's decision to seek treatment for his struggles with alcohol and Cocaine addiction.
Neuroscientists reveal brain mechanism related to how serotonin controls cocaine addiction
News-Medical.Net
Contrary to common thinking, cocaine triggers an addiction only in 20% of the consumers. But what happens in their brains when they lose control of their consumption? Thanks to a recent experimental method, neuroscientists at the University of Geneva (UNIGE), Switzerland, have revealed a brain mechanism specific to cocaine, which has the particularity of triggering a massive increase in serotonin in addition to the increase in dopamine common to all drugs.
Intimate solitude: Secret strengths of people who live alone
Psychology Today
People who are single and living alone can feel contented, resilient, and fulfilled — even if they are at an age when many of their peers are coupled or married, even if they are living in a place where very few people live alone at any age and even if they are living during a pandemic.
How the pandemic is changing mental health
Scientific American
Necessity is the mother of invention, and 2020 pushed the world like never before to find creative solutions to a litany of challenges, first and foremost in the medical field. From drug discovery to vaccine manufacturing to care delivery, COVID has animated clinicians, researchers, entrepreneurs and policy makers to radically rethink every facet of the health care ecosystem.
.

SPONSORSHIP & EXHIBITOR OPPORTUNITIES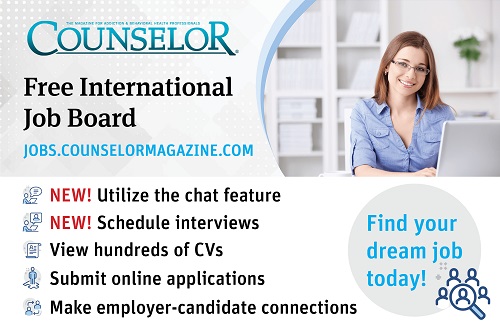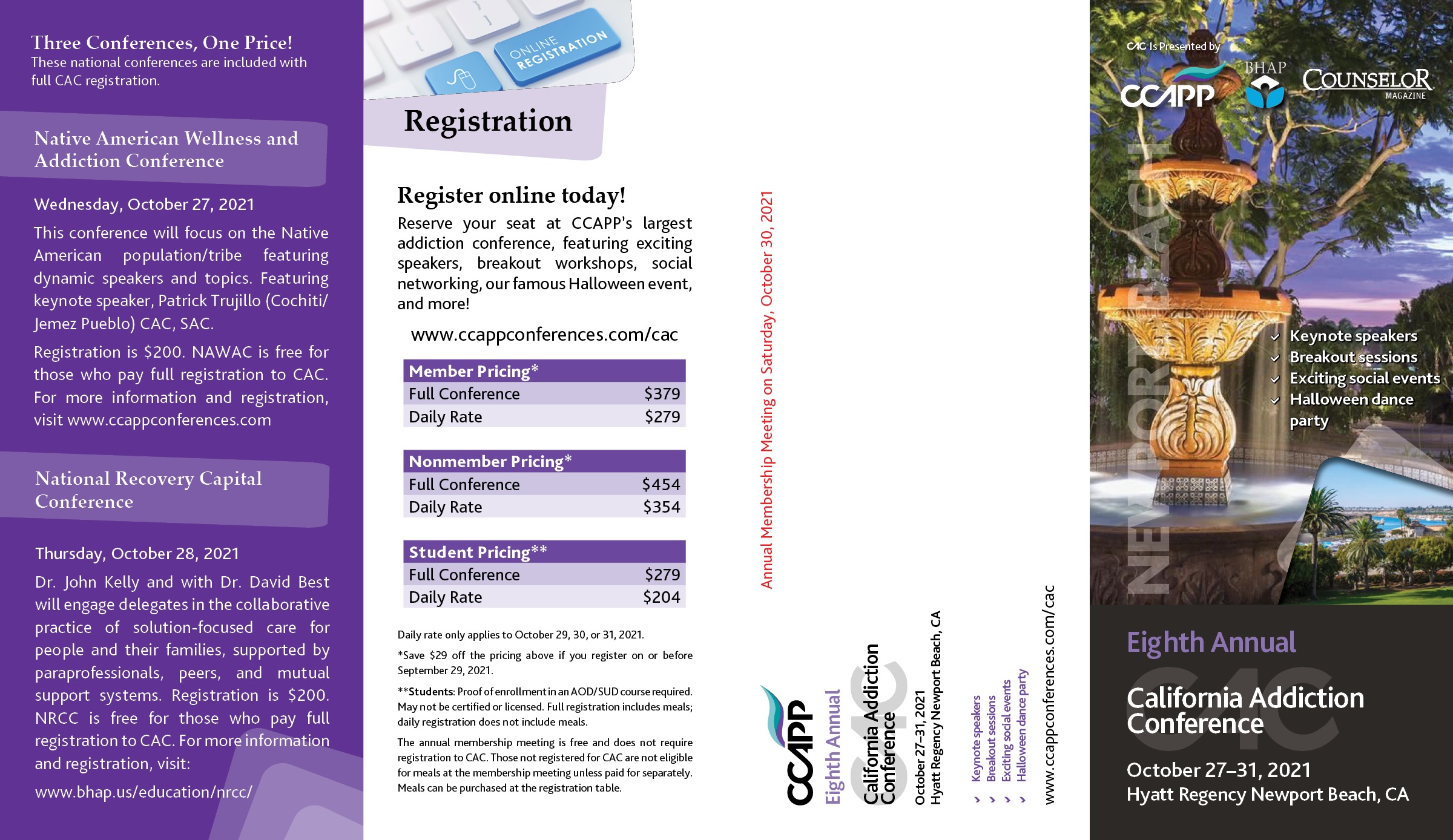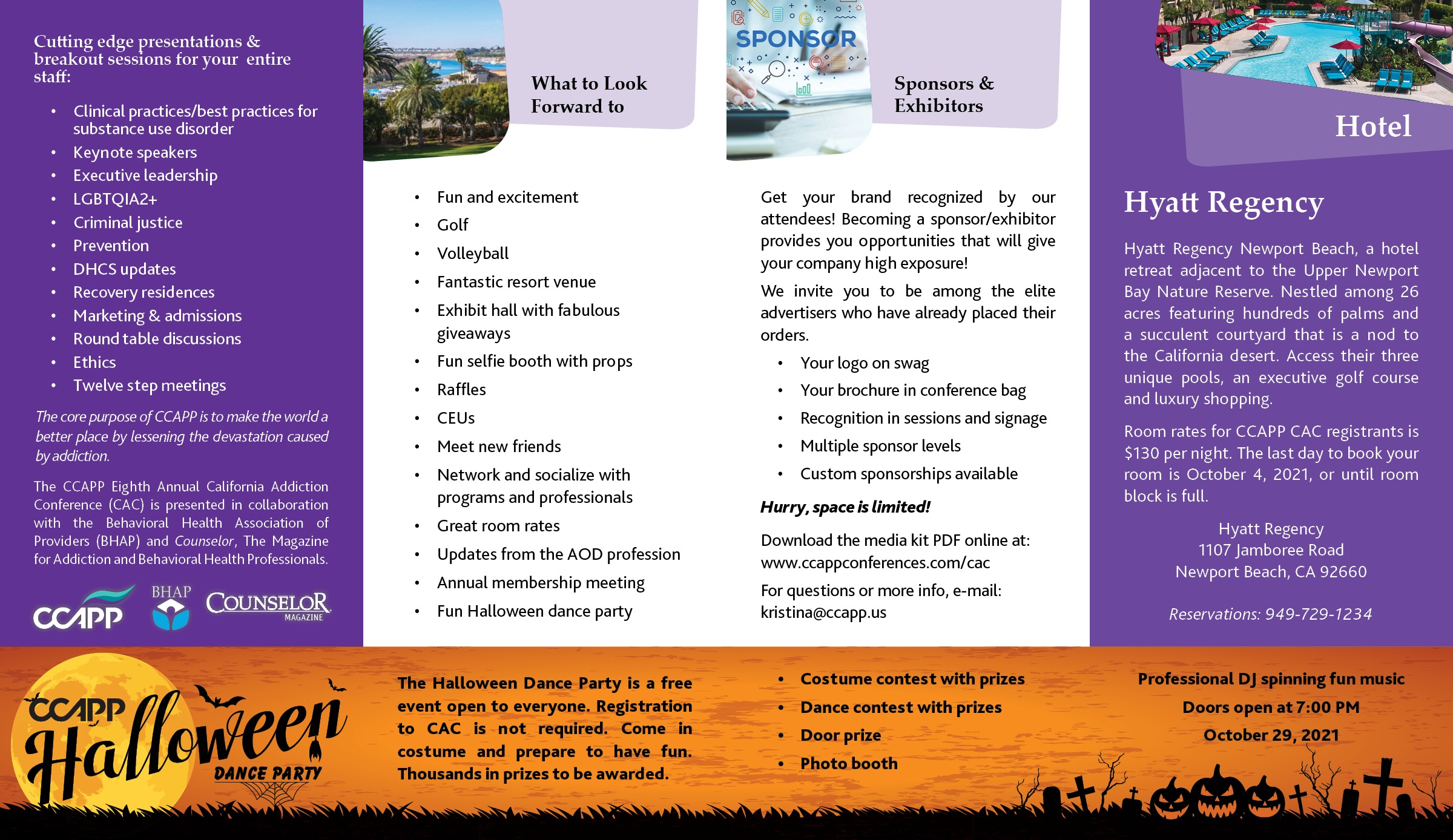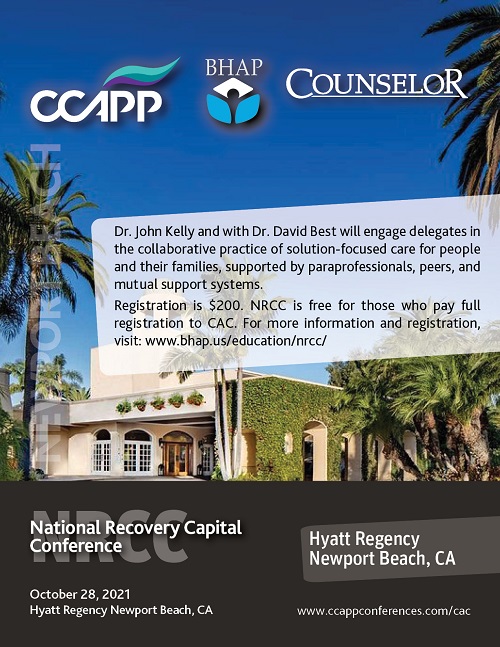 Counselor Magazine Weekly Digest

---

Connect with Counselor Magazine





Jason Zimmerman,

Director of Publishing, Multiview, 469-420-2686

 | Download media kit
Acacia Munoz, Content Editor, Multiview, 469-420-2662| Contribute news

Counselor Magazine
PO Box 214127  |  Sacramento, CA 95821 
833-819-5015  |  Contact Us  |  www.counselormagazine.com

Click here to unsubscribe. 

Learn how to add us to your safe sender list so our emails get to your inbox.

















 
7701 Las Colinas Ridge, Ste. 800, Irving, TX 75063