This message was sent to ##Email##
To advertise in this publication please click here
| | | |
| --- | --- | --- |
| | | The male mental health crisis has escalated during the pandemic, but teen boys and young men aren't receiving the diagnoses and care they need to heal. Males are four times more likely than females to die by suicide, despite lower recorded rates of depression and anxiety. |
Prevention: It's not just a youth issue, but a community issue
Counselor Magazine
When people are asked to describe substance use prevention, most (including youth), define it as telling someone not to do drugs and not to drink alcohol. For years, our youth have been drilled with the message that it is up to them and them alone not to succumb to the temptation of alcohol and substance use.
CE Quizzes Now Online!
Counselor Magazine
Earn up 1.5 hours of continuing education per issue just for reading Counselor, that's 9 CEs a year! CE Quizzes starting with February 2021, Vol. 21, Issue 1, are now on our new CE website. You can read the print magazine or subscribers can access the online articles at www.counselormagazine.com. CEs are 16.95 per issue, free for CCAPP Members. If you are a CCAPP Member, please contact CCAPP accounting to be added to the website and access free CEs. To visit the new CE website click here.
October 27 - 31, 2021
CCAPP
[Conference] Immerse yourself in competencies both addiction programs and professionals in treating persons with substance use disorders at CCAPP's 8th annual California Addiction Conference (CAC). Experts in the field will bring the latest research and education to you in person at Newport Beach. Additionally, the Native American Wellness and Addiction Conference (NAWAC) is October 27, and the National Recovery Capital Conference (NRCC) is October 28, and can be attended separately or in conjunction with the CAC. Sent from my iPhone
.

HEADLINES FROM THE FIELD

  
| | | |
| --- | --- | --- |
| | | Pave the way to a career in Mental Health Counseling. a program rooted in excellence, social justice, diversity, and ethical practice. Experience personal and intellectual growth in this rewarding field leading to becoming uniquely prepared as an agent of change in your community. Apply today! |
This vape is bragging about its link to depression and anxiety
Ad Week
When a Depression Sticks representative pitched his line of vapes to a gas station convenience store, he was confident in his ability to complete the sale. But after sharing that the smoking devices — which come in flavors like Melancholy Menthol and BubbleGlum — amplify feelings of sadness and anxiety, the clerk did not share an enthusiasm for the product.

Hikma Pharmaceuticals is pleased to announce the approval of Kloxxado™ (naloxone HCl) Nasal Spray 8mg. Talk to your patients about if Kloxxado™ is right for them. For prescribing information and product availability, please visit https://kloxxado.com/.
HK-1160-v1


New suicide prevention app aims to reduce stigma surrounding mental illness
The Post
Ohio University's Counseling and Psychological Services, or CPS, has implemented a new, interactive mental health-centered app called Kognito. The app, which is available for students and faculty to register, is a suicide prevention program aimed to educate users on the various signs of mental illness through informative modules.
College students using marijuana more, alcohol less
Addiction Center
The Monitoring the Future report, sponsored by The National Institute On Drug Abuse at The National Institutes of Health, has revealed changes in the patterns of substance use present in the college student population.
The unexpected relationship between ideology and anxiety
Psychology Today
A long-running theory in social psychology, "motivated social cognition," holds that conservative political beliefs are motivated by sensitivity to threat. For example, it has been claimed that high levels of death anxiety, system threat and perceptions of a dangerous world each contribute to conservatism specifically, whereas people who are low in these attributes tend to have more liberal views (Jost et al., 2007).
.

SPONSORSHIP & EXHIBITOR OPPORTUNITIES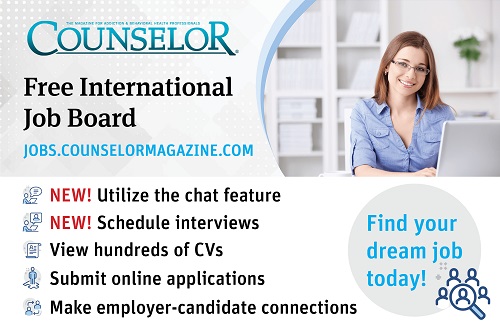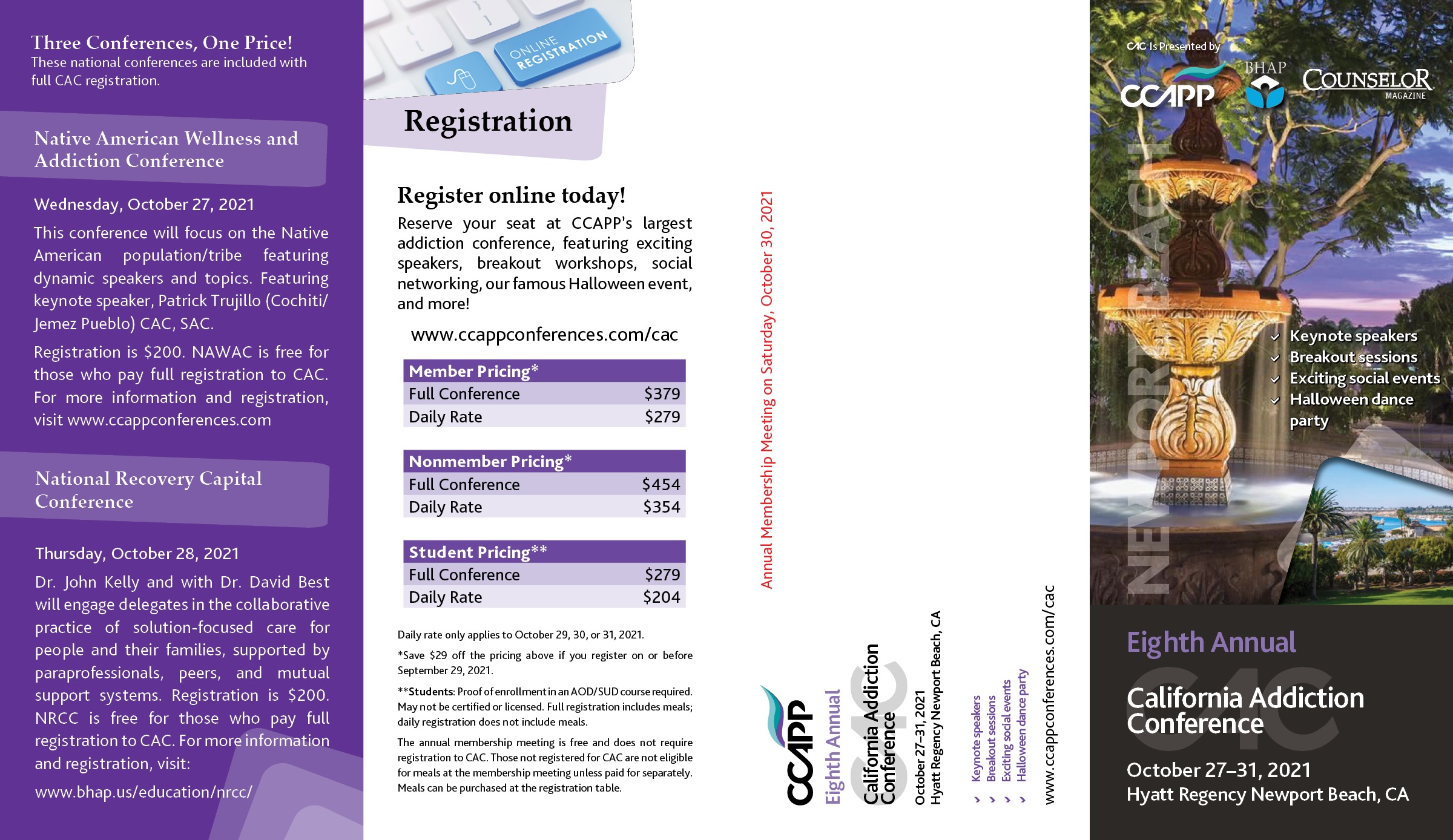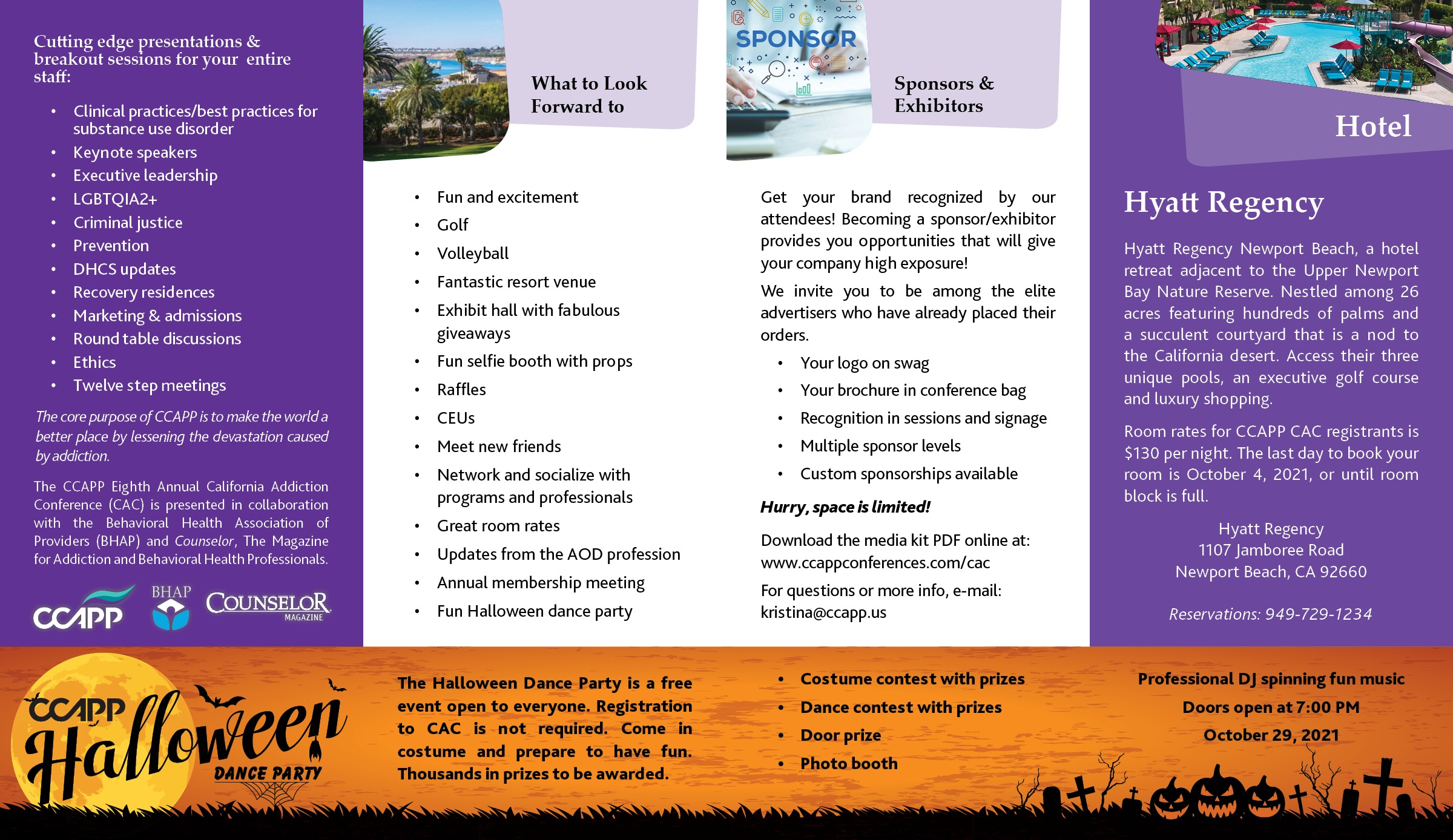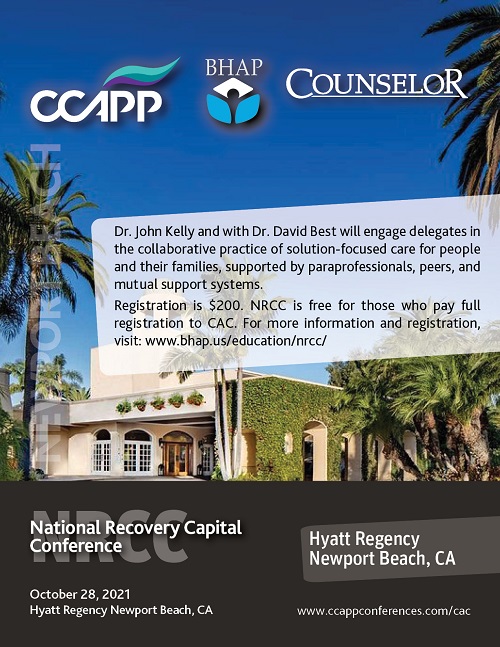 Counselor Magazine Weekly Digest

---

Connect with Counselor Magazine





Jason Zimmerman,

Director of Publishing, Multiview, 469-420-2686

 | Download media kit
Acacia Munoz, Content Editor, Multiview, 469-420-2662| Contribute news

Counselor Magazine
PO Box 214127  |  Sacramento, CA 95821 
833-819-5015  |  Contact Us  |  www.counselormagazine.com

Click here to unsubscribe. 

Learn how to add us to your safe sender list so our emails get to your inbox.

















 
7701 Las Colinas Ridge, Ste. 800, Irving, TX 75063