This message was sent to ##Email##
To advertise in this publication please click here
How to continue supporting your clients during a pandemic
Counselor Magazine
It seemed to happen overnight: one day in March I was attending a Twelve Step recovery meeting and receiving my twenty-two-year sobriety chip. The next, the whole country screeched to a halt: meetings were cancelled, recovery centers closed their doors, and counselors and clients alike were fearful and at a loss. "Now what?" we wondered.
| | | |
| --- | --- | --- |
| | | The male mental health crisis has escalated during the pandemic, but teen boys and young men aren't receiving the diagnoses and care they need to heal. Males are four times more likely than females to die by suicide, despite lower recorded rates of depression and anxiety. |
Young adults: Intervening in crises
Counselor Magazine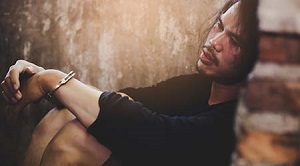 Young adulthood is a unique time of life, filled with new experiences, new beginnings, and fraught with new obstacles and challenges. Young adulthood is a period that is developmentally associated with biological, psychological, social, and cognitive changes, along with increases in risk taking (Boles, Roberts, Brown, & Mayes, 2005).
CE Quizzes Now Online!
Counselor Magazine
Earn up 1.5 hours of continuing education per issue just for reading Counselor, that's 9 CEs a year! CE Quizzes starting with February 2021, Vol. 21, Issue 1, are now on our new CE website. You can read the print magazine or subscribers can access the online articles at www.counselormagazine.com. CEs are 16.95 per issue, free for CCAPP Members. If you are a CCAPP Member, please contact CCAPP accounting to be added to the website and access free CEs. To visit the new CE website click here.
October 27 - 31, 2021
CCAPP
[Conference] Immerse yourself in competencies both addiction programs and professionals in treating persons with substance use disorders at CCAPP's 8th annual California Addiction Conference (CAC). Experts in the field will bring the latest research and education to you in person at Newport Beach. Additionally, the Native American Wellness and Addiction Conference (NAWAC) is October 27, and the National Recovery Capital Conference (NRCC) is October 28, and can be attended separately or in conjunction with the CAC. Sent from my iPhone


"My facility in Lincoln, Nebraska has been using HerdmanHealth since October of 2020 and to date we have initiated 450 substance use, mental health and co-occurring evaluations. The process saves at least a half hour of interviewing time and 1-2 hours of report writing time."

Dr. John Herdman, PhD, LADC
CEO of HerdmanHealth
Author of Global Criteria: The 12 Core Functions of the Substance Abuse Counselor


Young People in Recovery Has A New Executive Director
ARCC
Young People in Recovery (YPR) have officially announced the appointment of Ann Herbst as their new Executive Director, effective immediately. Ann has been with YPR since 2014 and previously served as YPR's Director of Development, VP of Institutional Advancement, and Interim CEO. In her time at YPR, Ann took the company to new heights as their chief fundraising officer, growing their budget eightfold from $350,000 when she started in 2014, to $2.9 million in 2021.
.

HEADLINES FROM THE FIELD

  
Apple software could diagnose depression
CNN via WPTA-TV
Apple is reportedly working on software that could screen for signs of depression and other mental health conditions. The Wall Street Journal reports that company is developing an algorithm that looks at users' health information, such s physical activity levels, sleep patterns and mobility.
| | | |
| --- | --- | --- |
| | | Pave the way to a career in Mental Health Counseling. a program rooted in excellence, social justice, diversity, and ethical practice. Experience personal and intellectual growth in this rewarding field leading to becoming uniquely prepared as an agent of change in your community. Apply today! |
Misuse of stimulants linked to other drug abuse
UGA Today
College students who misuse stimulant drugs or nootropics like Adderall or Ritalin are also likely to drink heavily and use other drugs, according to new research from the University of Georgia.
Children who eat more fruit and veggies have better mental health
Science Daily
A new study published is the first to investigate the association between fruit and vegetable intakes, breakfast and lunch choices, and mental wellbeing in UK school children. It shows how eating more fruit and veg is linked with better wellbeing among secondary school pupils in particular. And children who consumed five or more portions of fruit and veg a day had the highest scores for mental wellbeing.

Hikma Pharmaceuticals is pleased to announce the approval of Kloxxado™ (naloxone HCl) Nasal Spray 8mg. Talk to your patients about if Kloxxado™ is right for them. For prescribing information and product availability, please visit https://kloxxado.com/.
HK-1160-v1


Tom Brady on his Instagram addiction
The Wall Street Journal
The Super Bowl champ and Tampa Bay quarterback on meeting Gisele, his social media habits ("That endless scroll") and staying positive.
Insulin resistance may be linked with a higher risk of depression
Medical News Today
Insulin resistance can lead to the development of Type 2 diabetes, which, without proper management, can lead to severe health problems. Major depressive disorder is a common and severe mental health problem. Its prominence means that researchers are striving
When Will the Grief After Divorce End?
Psychology Today
The grief Maria (not her actual name) experienced when her divorce was over brought her to therapy. When she arrived for her first session, she was overwhelmed. Her eyes were red from crying, and she held a wet tissue in her hand.
New research finds virtual reality can help treat anxiety
Psychology Today
New research published in JMIR Mental Health has found that virtual reality (VR) can be useful in the treatment of anxiety and depression. Virtual reality can be used effectively to augment and enhance traditional treatment methods, such as cognitive-behavioral therapy and exposure therapy.
.

SPONSORSHIP & EXHIBITOR OPPORTUNITIES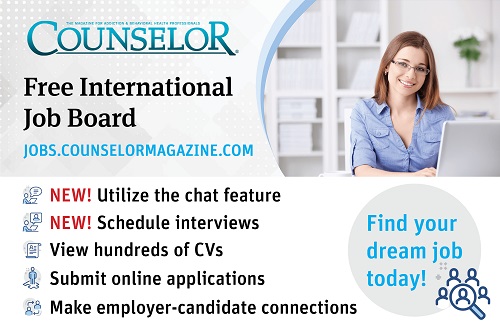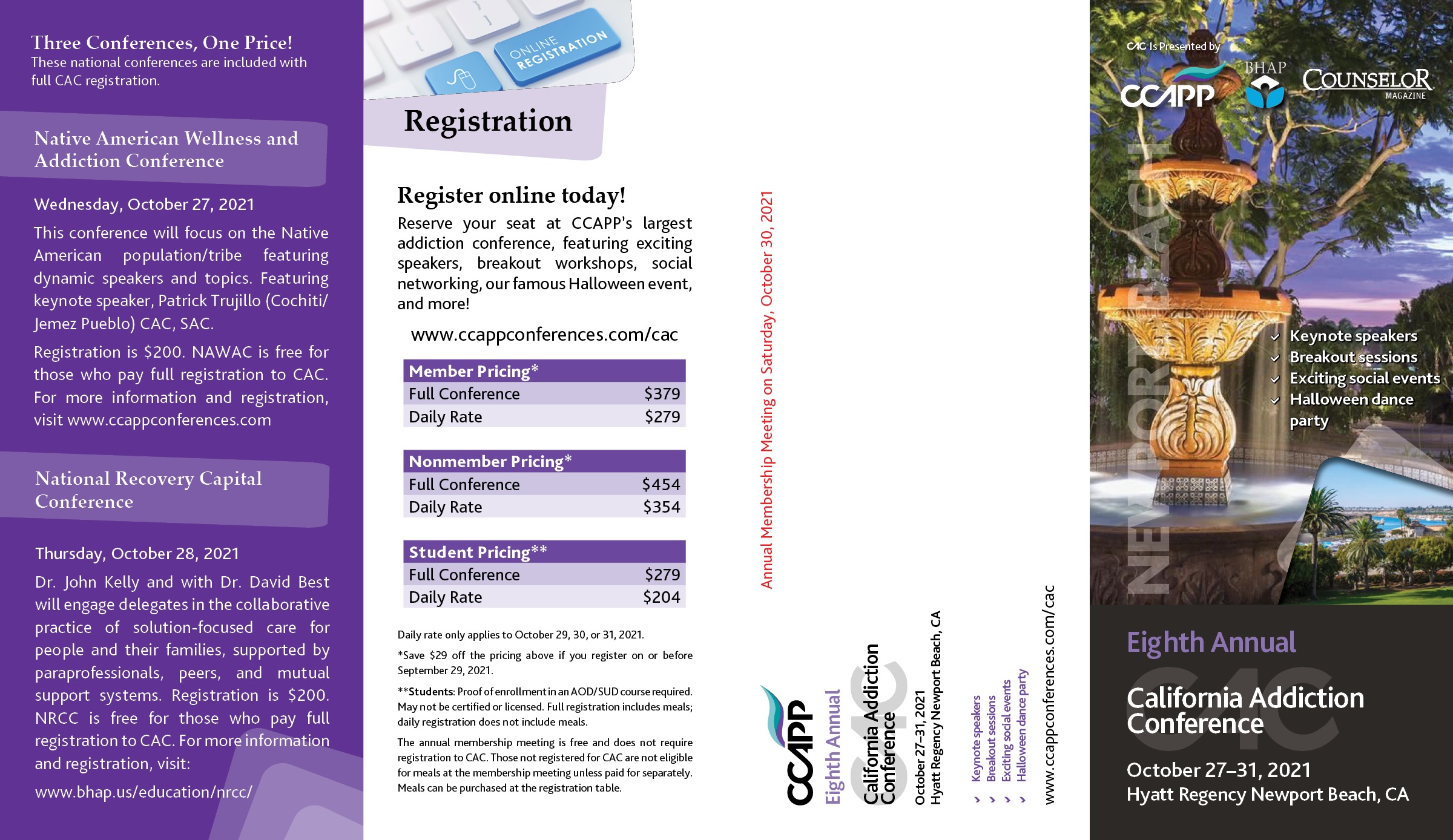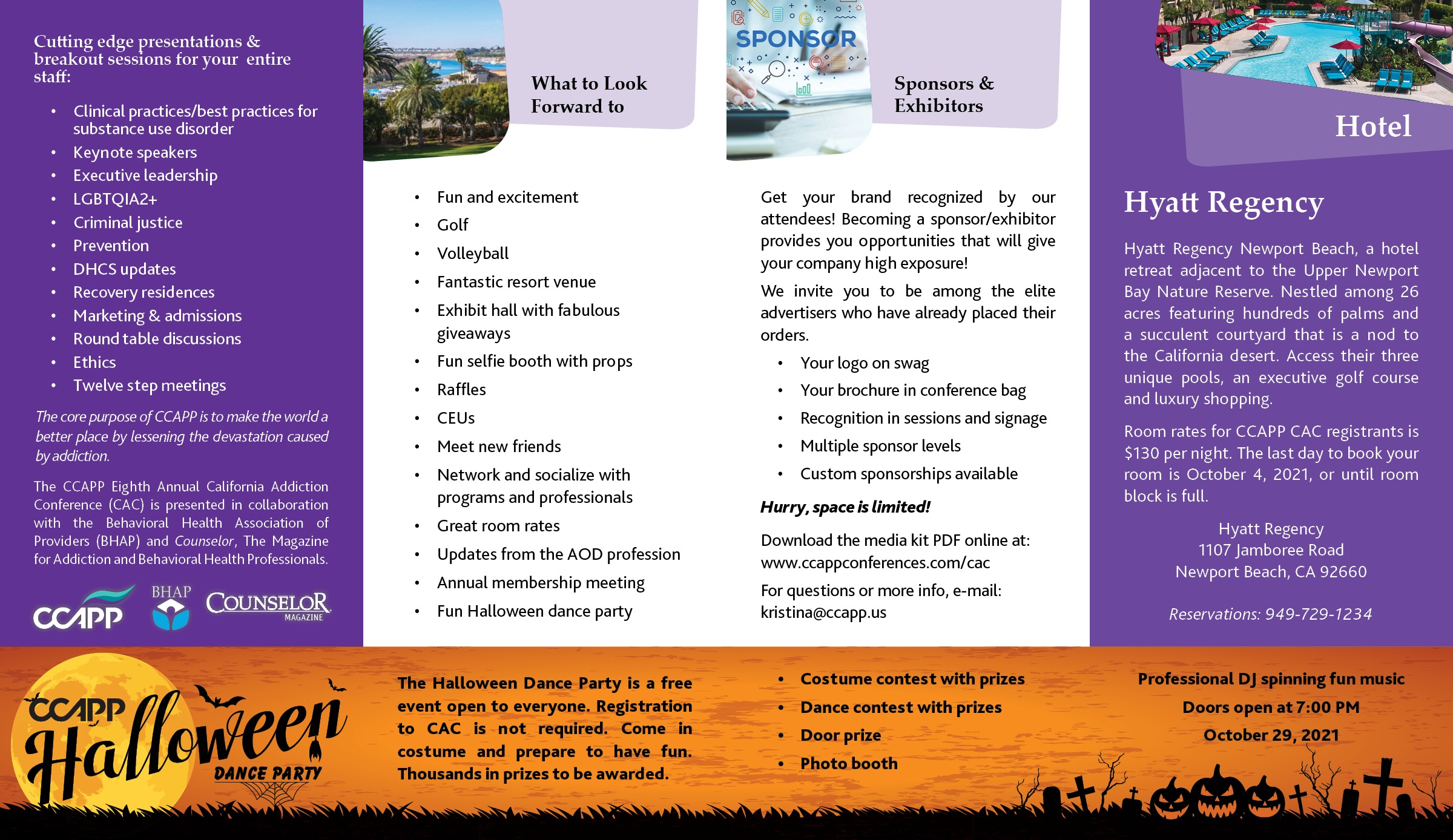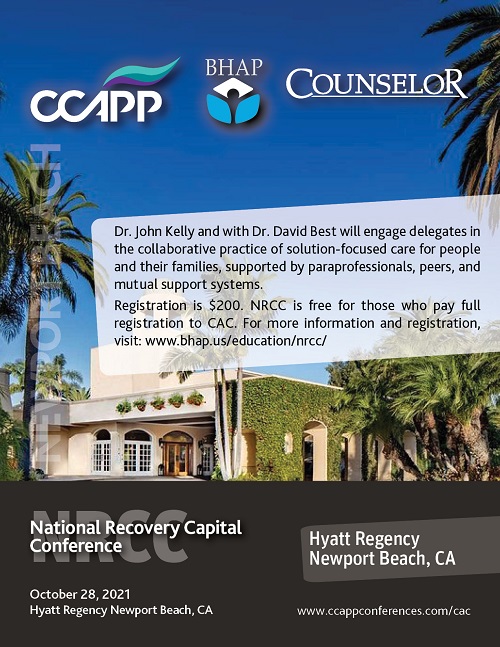 Counselor Magazine Weekly Digest

---

Connect with Counselor Magazine





Jason Zimmerman,

Director of Publishing, Multiview, 469-420-2686

 | Download media kit
Acacia Munoz, Content Editor, Multiview, 469-420-2662| Contribute news

Counselor Magazine
PO Box 214127  |  Sacramento, CA 95821 
833-819-5015  |  Contact Us  |  www.counselormagazine.com

Click here to unsubscribe. 

Learn how to add us to your safe sender list so our emails get to your inbox.

















 
7701 Las Colinas Ridge, Ste. 800, Irving, TX 75063