This message was sent to ##Email##
To advertise in this publication please click here
Intoxication, trauma, and attachment: 3 strands of a single braid in the adolescent mind
Counselor Magazine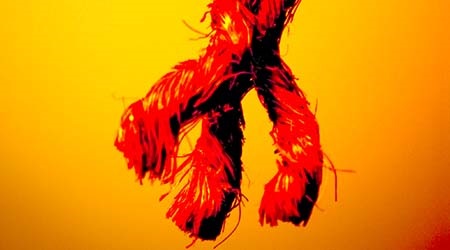 Adolescence is a turbulent time in the best of circumstances, riddled with paradoxes and pressures, subconscious drives, and conscious desires. Adolescents are more mature than they are often given credit for, yet at the same time operating with an undeveloped brain. Additionally, at this time they feel a deep drive to belong while simultaneously needing to differentiate. This need to be accepted while striving to be independent (and still heavily dependent on adults) can create a lot of strain both internally and externally. All these double binds and stressors require an immense amount of emotional support and resiliency.
| | | |
| --- | --- | --- |
| | | The male mental health crisis has escalated during the pandemic, but teen boys and young men aren't receiving the diagnoses and care they need to heal. Males are four times more likely than females to die by suicide, despite lower recorded rates of depression and anxiety. |
Falling between two systems of care: Understanding how youth on probation move along the pathway to treatment
Counselor Magazine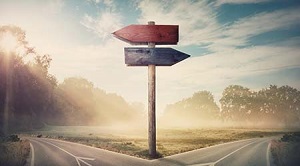 About 25 to 50 percent of justice-involved youth (JIY) have a substance use disorder (SUD; Teplin, Abram, McClelland, Dulcan, & Mericle, 2002; Wasserman, McReynolds, Ko, Katz, & Carpenter, 2005; McClelland, Elkington, Teplin, & Abram, 2004), compared with 4 percent of general population youth (Merikangas et al., 2010).
CE Quizzes Now Online!
Counselor Magazine
Earn up 1.5 hours of continuing education per issue just for reading Counselor, that's 9 CEs a year! CE Quizzes starting with February 2021, Vol. 21, Issue 1, are now on our new CE website. You can read the print magazine or subscribers can access the online articles at www.counselormagazine.com. CEs are 16.95 per issue, free for CCAPP Members. If you are a CCAPP Member, please contact CCAPP accounting to be added to the website and access free CEs. To visit the new CE website click here.
October 27 - 31, 2021
CCAPP
[Conference] Immerse yourself in competencies both addiction programs and professionals in treating persons with substance use disorders at CCAPP's 8th annual California Addiction Conference (CAC). Experts in the field will bring the latest research and education to you in person at Newport Beach. Additionally, the Native American Wellness and Addiction Conference (NAWAC) is October 27, and the National Recovery Capital Conference (NRCC) is October 28, and can be attended separately or in conjunction with the CAC. Sent from my iPhone


"My facility in Lincoln, Nebraska has been using HerdmanHealth since October of 2020 and to date we have initiated 450 substance use, mental health and co-occurring evaluations. The process saves at least a half hour of interviewing time and 1-2 hours of report writing time."

Dr. John Herdman, PhD, LADC
CEO of HerdmanHealth
Author of Global Criteria: The 12 Core Functions of the Substance Abuse Counselor


Young People in Recovery Has A New Executive Director
ARCC
Young People in Recovery (YPR) have officially announced the appointment of Ann Herbst as their new Executive Director, effective immediately. Ann has been with YPR since 2014 and previously served as YPR's Director of Development, VP of Institutional Advancement, and Interim CEO. In her time at YPR, Ann took the company to new heights as their chief fundraising officer, growing their budget eightfold from $350,000 when she started in 2014, to $2.9 million in 2021.
Samhsa creates office of recovery
Office of National Drug Control Policy
Recovery is for Everyone: Every Person, Every Family, Every Community.
,br> Today, we witness the creation of opportunity that celebrates this theme of Recovery Month 2021. The Substance Abuse and Mental Health Services Administration (SAMHSA) announced today that it has established an Office of Recovery. The establishment of this office marks an important milestone in the Recovery movement, one that has been years in the making at the hands of recovery advocates and organizations across the country.
DEA Public Safety Alert-One Pill Can Kill
U.S. Department of Transportation
On Sept. 27, 2021, the Drug Enforcement Administration (DEA) issued a Public Safety Alert to warn the American public of the alarming increase in fake prescription pills containing fentanyl and meth. These counterfeit pills are easy to purchase, widely available, and often contain deadly doses of fentanyl. DEA warns that pills purchased outside of a licensed pharmacy are illegal, dangerous, and potentially lethal. This alert does not apply to legitimate pharmaceutical medications prescribed by physicians dispensed by pharmacists.
.

HEADLINES FROM THE FIELD

  
| | | |
| --- | --- | --- |
| | | Pave the way to a career in Mental Health Counseling. a program rooted in excellence, social justice, diversity, and ethical practice. Experience personal and intellectual growth in this rewarding field leading to becoming uniquely prepared as an agent of change in your community. Apply today! |

Hikma Pharmaceuticals is pleased to announce the approval of Kloxxado™ (naloxone HCl) Nasal Spray 8mg. Talk to your patients about if Kloxxado™ is right for them. For prescribing information and product availability, please visit https://kloxxado.com/.
HK-1160-v1


US doctors trialing brain surgery to stop opioid addiction
Independent
Doctors in West Virginia are trialing an experimental brain surgery on chronic opioid addicts that they hope will rewire patients' neural reward systems. The surgery is part of a clinical trial run by West Virginia University's Rockefeller Neuroscience Institute and involves implanting tiny electrodes that send electrical pulses to the part of the brain that rewards pleasure-seeking behaviors.
Social robots help combat loneliness among elderly
NL Times
Home care centers have been distributing social robots to help fight against loneliness among elderly citizens. "In the beginning, I found it a bit strange," Will van Voorden from Lekkerkerk told Omroep West about his social robot, Tessa. "But now I began talking back and that is very nice," Van Voorden said.
Study reveals link between restrictive eating, eating disorders and increased risk of injuries
News-Medical.Net
Restrictive eating and current or past eating disorders are associated with increased risk of injuries, reveals a study conducted at the Faculty of Sport and Health Sciences at the University of Jyväskylä. The findings also showed that menstrual dysfunction was associated with more missed training/competition days. Of the athletes who participated in the study, 25% reported restrictive eating, 18% reported a current or past eating disorder, while 32% of the participants reported menstrual dysfunction.
It's a new era for mental health at work
Harvard Business Review
When we published our research on workplace mental health in October 2019, we never could have predicted how much our lives would soon be upended by the COVID-19 pandemic.
Youthful advisers help shape a mental health program for their peers
News-Medical.Net
Phebe Cox grew up in what might seem an unlikely mental health danger zone for a kid: tony Palo Alto, California, in the heart of Silicon Valley. But behind its façade of family success and wealth, she said, is an environment of crushing pressure on students to perform. By 2016, when Cox was in middle school, Palo Alto had a teen suicide rate four times the national average.
.

SPONSORSHIP & EXHIBITOR OPPORTUNITIES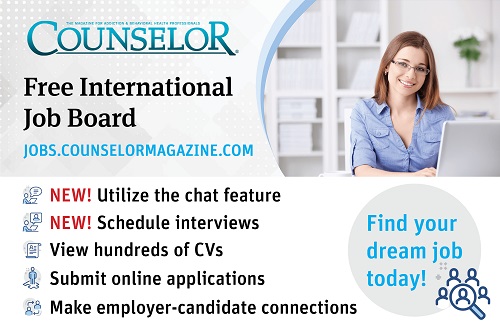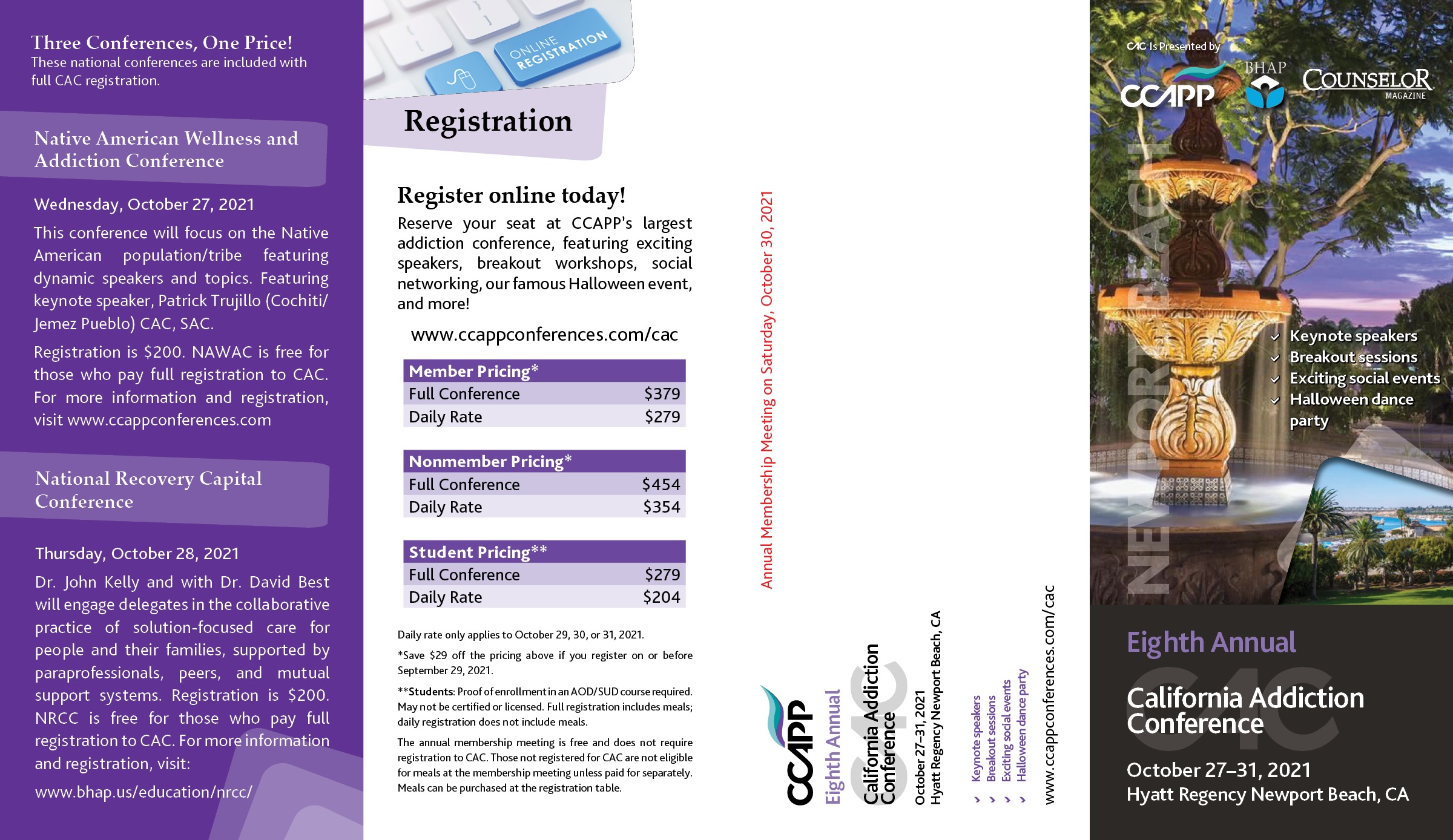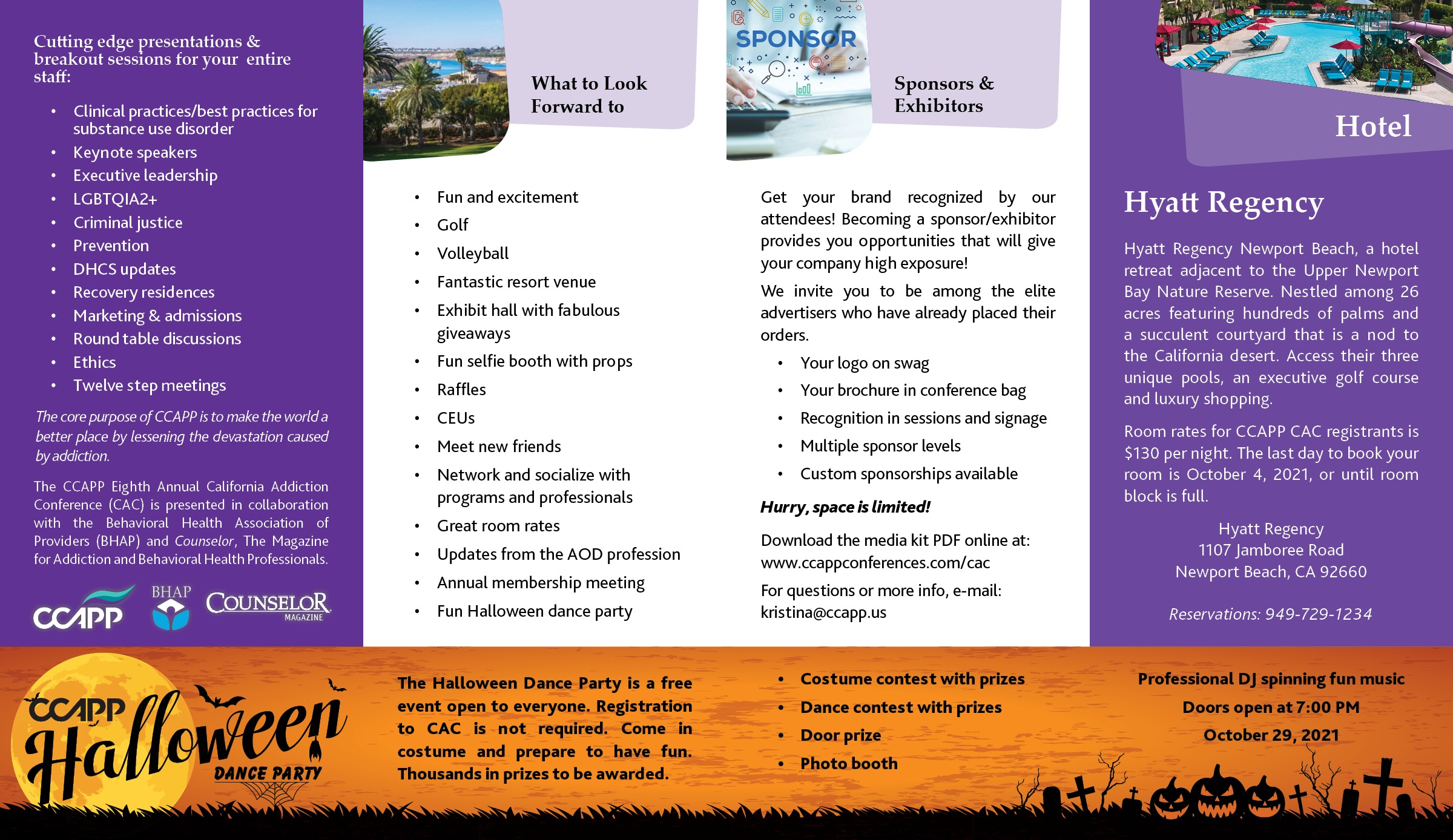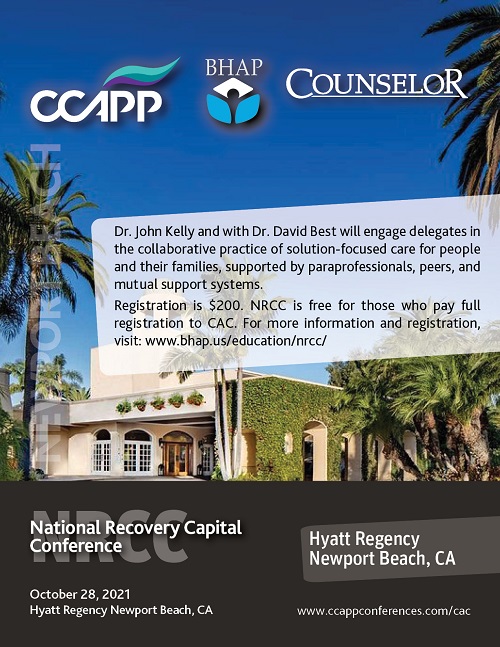 Click here to download the Substance Use Recovery Map

Click here to buy the Substance Use Recovery Map

Click here for more information on the Substance Use Recovery Map
 

Counselor Magazine Weekly Digest

---

Connect with Counselor Magazine





Hailey Golden,

Director of Publishing, Multiview, 469-420-2630

 | Download media kit
Acacia Munoz, Content Editor, Multiview, 469-420-2662| Contribute news

Counselor Magazine
PO Box 214127  |  Sacramento, CA 95821 
833-819-5015  |  Contact Us  |  www.counselormagazine.com

Click here to unsubscribe. 

Learn how to add us to your safe sender list so our emails get to your inbox.

















 
7701 Las Colinas Ridge, Ste. 800, Irving, TX 75063