This message was sent to ##Email##
| | |
| --- | --- |
| January 3, 2019 |   |
---
| | |
| --- | --- |
| What doesn't my homeowners insurance cover? | |
USAA/EANGUS
Homeowners on the East Coast got a rude awakening after Hurricane Sandy in 2012. Many thought their homeowners insurance policies would cover the damage. They were wrong. It's a common misconception, says Benjamin Saine, director of product management at USAA. He points out three major areas where homeowners may need separate policies or endorsements to be fully protected.


---
| | |
| --- | --- |
| Statement from Acting Defense Secretary Patrick M. Shanahan | |
U.S. Department of Defense
"Under the direction of President [Donald] Trump, the Department of Defense remains focused on safeguarding our nation. We have deep respect for Secretary Mattis' lifetime of service, and it has been a privilege to serve as his deputy secretary. As acting secretary of defense, I now look forward to working with President Trump to carry out his vision alongside strong leaders including the service secretaries, the Joint Chiefs of Staff, the combatant commanders, and senior personnel in the Office of the Secretary of Defense."
READ MORE
| | |
| --- | --- |
| New poll of US troops and veterans reveals their thoughts on current military policies | |
Smithsonian Magazine
In the poll, conducted over the 2018 Veterans Day holiday, more than 23,000 digital subscribers to Stars and Stripes news services worldwide received an email invitation to participate anonymously in an online opinion survey about military policy and conditions in the armed services. The respondents were 109 active-duty service members and 922 veterans from all branches of the armed services, including officers as well as enlisted personnel; among them were 76 women.
READ MORE
| | |
| --- | --- |
| These are the GI Bill transfer changes you'll need to know about in 2019 | |
Military Times
Last year, the Pentagon changed the rules for troops who want to transfer their Post-9/11 GI Bill benefits to their dependents. Most notably, the new policy will end transfers for service members who have been in uniform longer than 16 years, starting in July 2019. It also immediately put an end to previous exceptions that have allowed certain service members with more than 10 years in uniform to transfer the benefit without committing to serve four more years, including those who were unable to continue serving because of mandatory retirement or high-year tenure. But more recently, Sen. Cory Booker, D-N.J., has introduced legislation that would scrap the DoD's recent changes all together and open GI Bill transfer to veterans who did not have dependents while on active duty.
READ MORE
| | |
| --- | --- |
| EANGUS USAA Rewards Credit Card | |
USAA
Apply for the EANGUS USAA Rewards™ credit card available in both American Express® and Visa Signature®. The card that makes it easy for you to support EANGUS.

USAA Bank will make a contribution to EANGUS when you open an account, make eligible purchases and keep an active account. Your support helps EANGUS address issues affecting active and retired National Guard, their families and employers.

Thank you to our Affinity Partner, USAA. USAA is the Exclusive Provider of the Financial Services for EANGUS.


| | | |
| --- | --- | --- |
| | | CSU offers flexible online degree programs and affordable tuition rates to military families. CSU provides its students with online associate, bachelor's, master's, and doctoral degree programs in business administration, criminal justice, fire administration, occupational safety and health, and more. Visit ColumbiaSouthern.edu/Military or call (877) 347-6050 to learn more. |
| | |
| --- | --- |
| Enlisted Guardians: Our Legacy, Our Future | |
EANGUS
On Nov. 10, Mr. Selman, EANGUS President CSM (Ret) Karen Craig, and several EANGUS Executive Council members were present when the portrait was revealed to our members for the first time. This special ceremony occurred during the Pennsylvania National Guard Associations State Conference and Banquet held in Lancaster, Pennsylvania.

The oil painting has been reproduced as a Limited Edition, 25 by 14 inch, full-color print. Only 2,000 prints are being produced, and each one is sequentially numbered, signed by the artist, and comes with a Certificate of Authenticity. These prints are appropriate for individual use, as presentation gifts, or for State Associations to place on display at your National Guard State Headquarters. EANGUS is offering State Associations the opportunity to purchase a block of 15 prints for $300. This low price will allow each State Association to frame and/or sell the prints as a fundraiser. No individual sales are planned at this time; those requesting a single print will be referred to their State Association President or EANGUS Area Chair. Because of the limited number of prints available, State Associations are encouraged to place your order at https://eangus.org/national-guard-portrait/ by November 28. Orders received by that date will be shipped to your designated point of contact by the end of the year (December 2018).
| | |
| --- | --- |
|   |  MEET NEW FRIENDS / MAKE A DIFFERENCE |
---
| | |
| --- | --- |
| State Presidents/Legislative Workshop(s) | |
EANGUS
25-27 Feb. 2019

We welcome members of your state association and members from all around the country in Washington, D.C., to help kick-off EANGUS National Office advocacy efforts for the 116th Congress. The EANGUS National Office staff will host guest speakers, panel discussions, breakout sessions, and receptions during the workshop.

Early Bird registration is $100. Cost is $150 after 14 Dec. 2018.
Learn more and register here.

Phoenix Park Hotel has been added to the list of hotels with courtesy room blocks.
Consider booking with Airbnb and receive $40 off your first stay.
| | |
| --- | --- |
| Please donate now to help National Guard families affected by hurricanes, fires, floods and natural disasters | |
EANGUS
While the National Guard Soldiers and Airmen are helping their fellow citizens, their own homes have been flooded and their contents destroyed. EANGUS is accepting donations to help those heroes. Please be generous and make a donation today.
READ MORE



Heroes Linked is your no-cost tool for securing post-military career success. Connect with individuals in the workforce, build impactful professional networks, open doors, and market yourself appropriately to the public and private sectors. We are a nonprofit program committed to National Guard members, spouses, and Gold Star families. Join Today




Reach Your Prospects Every Week




Thousands of industry professionals subscribe to association news briefs, which allows your company to push messaging directly to their inboxes and take advantage of the association's brand affinity.

Connect with Highly Defined Buyers and Maximize Your Brand Exposure
---
---
| | |
| --- | --- |
| Legislative Action Center | |
EANGUS

Click here to view EANGUS' Legislative Action Center, featuring current advocacy campaigns, email alert sign-ups, and a way to contact your elected officials.


| | |
| --- | --- |
| Listen to the EANGUS Podcast | |
EANGUS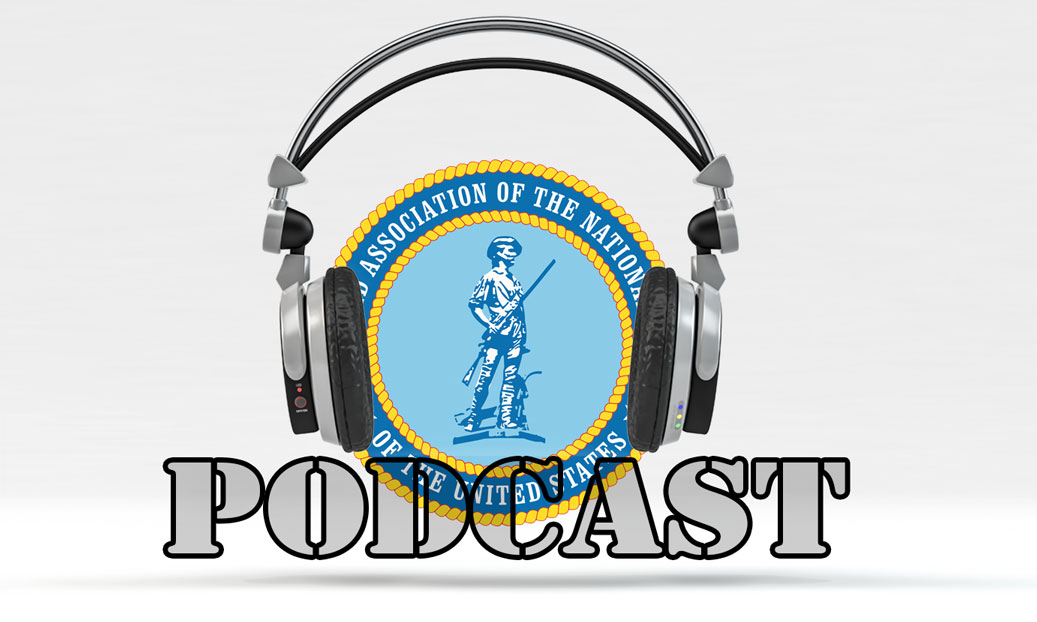 Providing news and updates from the national headquarters of EANGUS, this podcast keeps you up-to-date on legislation, services, and events from Washington, D.C.

Latest Podcast – 31 Oct. 2018 – Click here to download.
See our YouTube channel for our most recent video updates.
---
---
| | |
| --- | --- |
| Colorado Technical University earns Purple Heart University distinction | |
KXRM-TV
EANGUS Platinum Partner Colorado Technical University awarded two individual scholarships during the 2018 to EANGUS members, immediate family, and/or Auxiliary members. CTU provided a full-tuition academic Undergraduate/Graduate, or Doctorate Scholarship. CTU has now become a Purple Heart University.
READ MORE

For a complete list of available schools and scholarships, click here.

---
| | |
| --- | --- |
| From our Platinum Partner — RecruitMilitary | |
EANGUS
RecruitMilitary is America's top military-centric employment-focused resource. We understand and appreciate the immense talent stemming from the military community, because we are a part of it. Together with EANGUS, we are proud to present a new resource center that is focused on ensuring that all member of the National Guard have access to gainful employment and career opportunities.

EANGUS RecruitMilitary Employment Resources
Job Search Here

READ MORE
| | |
| --- | --- |
| Company Solo and Team CDL A drivers needed! | |
EANGUS
For GUARANTEED COMPENSATION and our PREMIUM PAY OUT, Call Mike at 877-417-7170 or visit www.cadencepremier.com.

Click here for a video about Cadence's story, culture, and what they can offer you.
READ MORE
---
| | |
| --- | --- |
| Accidental Death & Dismemberment Insurance | |
EANGUS
Dues-paying members and life members of the Enlisted Association of the National Guard of the United States, or EANGUS, have an accidental death and dismemberment (AD&D) benefit at no extra cost to the member.

This $2,500 benefit, will automatically cover all members under age 80 whose national dues have been received or accounted for by their respective national association headquarters. There are no other enrollment requirements for the member to be covered.

For more info on the AD&D member benefit, click here.
---
| | |
| --- | --- |
| Boots to Journeys: 2019 Normandy and Paris Experience | |
EANGUS/Boots to Journeys
It's an experience 75 years in the making: Take a journey to Paris and the beaches of Normandy — visit the world-famous landmarks in the City of Lights and witness the history of World War II's European theater. Depart on Oct. 5, 2019. For more information, contact Michael Pickens at 1-833-490-0390 or travel@bootstojourneys.com.

Boots to Journeys is an EANGUS Bronze Corporate Partner and books Executive Council travel.
READ MORE
| | |
| --- | --- |
| Veteran Tickets Foundation Welcomes its 1 Millionth Member | |
EANGUS
We're excited to announce a huge milestone — after 10 ten years serving the veteran and military community, Vet Tix just welcomed their ONE MILLIONTH member!

Share with your friends and help Vet Tix continue reaching all those who have given so much.

Hit the link to learn more about this exciting milestone: http://bit.ly/2KDe0fT



---
| | |
| --- | --- |
| Thank you to our Corporate Partners for their support | |
EANGUS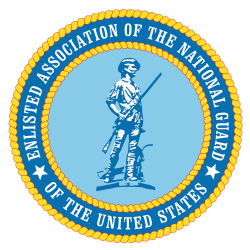 Check out our Corporate Partners' products and services that support EANGUS.

To view our Partners via the EANGUS Site: http://eangus.org/corporate-partner-list/


---
Special thanks to our Affinity Partner, USAA!


---
| | |
| --- | --- |
| Pets' medical emergencies can happen unexpectedly. Help protect your pet with EANGUS Pet Insurance | |
ASPCA/EANGUS
7701 Las Colinas Ridge, Ste. 800, Irving, TX 75063