---
| | |
| --- | --- |
| National Guard meets challenges of a busy 2017 | |
U.S. Army
Hurricanes and wildfires, along with large-scale, multi-national training exercises and overseas deployments made 2017 a busy year for the National Guard. The year saw an active hurricane season, which included three back-to-back storms starting with Hurricane Harvey in late August. After the storm made landfall in Texas it stalled over the Houston area dumping torrential rains and causing "catastrophic flooding" throughout the region.
READ MORE
| | |
| --- | --- |
| Lawmakers gear up for military pay and benefits fights | |
Military Times
In their defense budget for fiscal 2018, lawmakers approved the biggest military pay raise in eight years. Congress also abandoned plans to slash housing allowances. Will the new year bring even more good news?
READ MORE
| | |
| --- | --- |
| Tricare allotment snafu hits more than 4,000 Prime beneficiaries | |
Military Times
More than 4,000 Tricare Prime beneficiaries in the former North region must make a one-time payment to cover their January enrollment fees thanks to mistakes with their allotments during the transition to the new Tricare East region contractor. Humana Military, the contractor for the new East region, will send a letter to the affected beneficiaries, Defense Health Agency spokesman Kevin Dwyer said. There will be no coverage lapses because of the error, no beneficiaries will be disenrolled, and the allotments will resume in February, Dwyer said.
READ MORE
| | |
| --- | --- |
|   |  EANGUS NATIONAL OFFICE UPDATE |
---
| | |
| --- | --- |
| State President & Legislative Workshop(s) | |
EANGUS
EANGUS Room Block Rate $179
Reservation Cut Off is JANUARY 15, 2018

Legislative Workshop Registration $150
State Presidents Workshop Registration $25

Workshops take place Feb. 1-7, 2018
Renaissance Washington D.C. Downtown Hotel
999 9th Street NW
Washington, DC 20001
READ MORE
| | |
| --- | --- |
| EANGUS has a podcast! | |
EANGUS
Providing news and updates from the national headquarters of EANGUS, this podcast keeps you up-to-date on legislation, services, and events from Washington, D.C.

Podcast – 4 JAN 2018 – Click here to download.

Content:
Daniel Elkins and Scott Bousum discuss wide ranging topics including continuity of healthcare, Reserve Component duty status, VA healthcare costs, and education benefits.

Listen on iTunes or download from the iTunes store.

| | |
| --- | --- |
| Legislative Action Center | |
EANGUS

Click here to view EANGUS' Legislative Action Center, featuring current advocacy campaigns, email alert sign-ups, and a way to contact your elected officials.


YouTube Channel: EANGUS National Office
Our latest YouTube updates:
Drill Talking Points
EANGUS 2017 Conference Videos
TRICARE UPDATES
---
| | |
| --- | --- |
| Please donate to help the National Guard as they recover from recent hurricanes | |
EANGUS
You can now split your donation equally, or choose the area to support: Texas, Puerto Rico, Virgin Islands, or Florida.

While the National Guard Soldiers and Airmen are on mission helping their fellow citizens, their own homes have been flooded and their contents destroyed. EANGUS is accepting donations to help those heroes. Please be generous and make a donation today.

ALL FUNDS WE RECEIVE GO TO THOSE GUARD FAMILIES. NO MONEY IS TAKEN OUT FOR ADMINISTRATIVE FEES OR OTHER EXPENSES.
READ MORE
| | |
| --- | --- |
|   |  MORE GUARD AND MILITARY NEWS |
---
| | |
| --- | --- |
| Army hopes to meet end-strength goals with big recruitment push | |
Army Times
The Army is preparing for a bump in force numbers next year, as recruiters prepare to bring in about 80,000 new soldiers in fiscal year 2018. After a massive retention campaign in 2017, the Army is all set with noncommissioned officers, Sergeant Major of the Army Dan Dailey told Army Times on Nov. 27. Recruiting will be the focus of this year's end strength bump, he said. "We did so well last year in our in-service retention program that our in-service retention, actually, is not that significant of a number, because we're already accomplished…the preponderance of that in FY17," he said.
READ MORE
| | |
| --- | --- |
| At veterans hospital in Oregon, a push for better ratings puts patients at risk, doctors say | |
The New York Times
An 81-year-old veteran hobbled into the emergency room at the rural Veterans Affairs hospital in Roseburg, Oregon, in December, malnourished and dehydrated, his skin flecked with ulcers and his ribs broken from a fall at home. A doctor examining the veteran — a 20-year Air Force mechanic named Walter Savage who had been living alone — decided he was in no shape to care for himself and should be admitted to the hospital. A second doctor running the inpatient ward agreed. But the hospital administration said no.
READ MORE
| | |
| --- | --- |
| Among Pentagon's New Year's resolutions: more cyber | |
Fifth Domain
The Pentagon's No. 2 expects to spend a chunk of time on cyber issues in 2018, amidst a broad reorganization of the department's management and acquisition structure. Patrick Shanahan, the deputy secretary of defense, told reporters Dec. 21 that part of his focus for the new year will be making sure the Pentagon's cybersecurity is up to snuff after years of what officials openly talk about as having fallen behind the commercial sector.
READ MORE
| | |
| --- | --- |
| Tracking the lives of veterans to figure out where they slip through the cracks | |
Fast Company
About 20 veterans a day commit suicide, according to the Department of Veterans Affairs. But that number is probably far higher if you factor in those less than honorably and dishonorably discharged, which the VA doesn't include in its statistics. In general, these deaths often have contributing factors that are often recognized in hindsight, say, depression or substance abuse, and maybe access to a firearm. But that doesn't really tell much about who the person was or how they interacted with their community.
READ MORE
| | |
| --- | --- |
| New in 2018: Army looks to add a light tank to its formations | |
Army Times
As future war planning shifts to confront near-peer threats, Army leaders are looking at their ground combat formations and seeing something missing — a light tank. By late 2018, the Army expects to start trials pitting two companies to produce 12 prototype light tanks each, according to a recently released Request For Proposal. Originally reported by Defense News, a sister publication of Army Times. The competition will then yield a winner that will build up to 54 of the light tanks, with the first unit receiving the Mobile Protected Firepower, or MPF, in 2025.
READ MORE
| | |
| --- | --- |
| Get to know your senior enlisted leaders | |
DoD Live
Do you know who your senior enlisted leaders are? A lot of enlisted service members actually don't, but you should since they're the ones who represent you during meetings with Defense Department leaders, civilians and foreign service leaders. At the top of the list is the senior enlisted advisor to the chairman of the Joint Chiefs of Staff. The enlisted leaders who serve directly under him are the service senior enlisted advisors and the senior enlisted leaders for the combatant commands. So, who is who? We've compiled a list of them and included their photos and bios.
READ MORE
| | |
| --- | --- |
| Utah Sen. Orrin Hatch announces retirement, with speculation focused on Romney | |
NPR
The longest-serving Republican senator in American history is finally ready to call it quits. Utah GOP Sen. Orrin Hatch announced on Tuesday that he will not run for re-election in 2018 and will leave the Senate at the end of his current term, after 42 years in his seat. Hatch's retirement kicks off an open race for a reliably Republican Senate seat, and one worry for Trump is that one of his biggest GOP critics could replace the Utah senator: Mitt Romney, whose name has been at the top of the list for the GOP nomination for months.
READ MORE
---
| | |
| --- | --- |
| EANGUS USAA Rewards Credit Card | |
USAA
Apply for the EANGUS USAA Rewards™ credit card available in both American Express® and Visa Signature®. The card that makes it easy for you to support EANGUS.
With this card, you can help EANGUS continue its mission to provide a voice on Capitol Hill on enlisted National Guard issues.
USAA Bank will make a contribution to EANGUS when you open an account, make eligible purchases and keep an active account.
Your support helps EANGUS address issues affecting active and retired National Guard, their families and employers.
USAA is the Exclusive Provider of the Financial Services for EANGUS.


| | |
| --- | --- |
| Shop with Benefits! | |
EANGUS
EANGUS Members save more, with our new and enhanced member benefit programs! Visit https://eangus.org/benefits-2/ to learn about the member discount programs we've created, to save you money on everyday products and services ranging from travel to shopping, and insurance to health and wellness. These programs are made available to all members and their families because of your membership!




| | |
| --- | --- |
| Company Solo and Team CDL A Drivers Needed! | |
EANGUS
For GUARANTEED COMPENSATION and our PREMIUM PAY OUT, Call Mike at 877-417-7170 or visit www.cadencepremier.com.

Why Cadence?
GUARANTEED PAY!!!!

As a part of the Cadence team, our Class A CDL driver can expect honestly and to be treated with respect, all while knowing that you're an important part of the team that helps build our success.

We take great care of all of our drivers, but you should really check out our TEAM DRIVING OPPORTUNITIES. Are you Solo? We can partner you up, no problem!

Click here for a video about Cadence's story, culture, and what they can offer you.
READ MORE
| | |
| --- | --- |
| Take a well-deserved vacation with Boots to Journeys | |
EANGUS/Boots to Journeys
Boots to Journeys serves military families by meticulously planning effortless escapes. Their vacations help you recapture memorable moments which were put on hold during your years of service, while we focus on the details and help protect your investment for the next adventure in your life.

Boots to Journeys is an EANGUS Bronze Corporate Partner and books Executive Council travel.
READ MORE
| | |
| --- | --- |
| From our Platinum Partner — Recruit Military | |
EANGUS
RecruitMilitary is America's top military-centric employment-focused resource. We understand and appreciate the immense talent stemming from the military community, because we are a part of it. Together with EANGUS, we are proud to present a new resource center that is focused on ensuring that all member of the National Guard have access to gainful employment and career opportunities. Your selfless service to America is forever appreciated and Corporate America recognizes your talent. We are here to make sure you can pursue professional development and sustainability, while you serve and protect the country.

Through this resource center, you have access to 250,000+ career opportunities through our job board nationally, with the ability to see who is hiring directly in your area/zip code. You will also have access to 125+ ALL MILITARY career fairs annually. If you do not reside in a market where we hold a physical career fair, we also hold 6 virtual career fairs annually, based on region (Western, Central, and Eastern). Within this resource center, you will also find tutorials on how to stand out on our job board, build a profile that showcases your military background and talent, build and translate a military-to-civilian resume, as well as download an ATS-friendly resume template. Need help developing your interviewing techniques, or simply understanding general best practices? We have you covered on that front as well. Please join us, and get connected with the next great career opportunity!

EANGUS Recruit Military Employment Resources
Job Search Here
| | |
| --- | --- |
| EANGUS/NGAUS Short Term Recovery Insurance Plan | |
EANGUS/NGAUS
READ MORE
| | |
| --- | --- |
| Thank you to our Corporate Partners for their support | |
EANGUS
Check out our Corporate Partners' products and services that support EANGUS.

To view our Partners via the EANGUS Site: http://eangus.org/corporate-partner-list/


---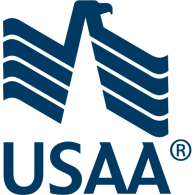 Special thanks to our Affinity Partner, USAA!

| | |
| --- | --- |
| TRICARE Enrollment Restored Following Planned System Maintenance | |
TRICARE
The ability of TRICARE beneficiaries to enroll or change enrollment has been restored following a planned system maintenance. If you filed enrollment applications or primary care manager (PCM) changes during the freeze by mail or phone, regional contractors are now processing those applications. If you made no enrollment or PCM changes, you were not affected.
READ MORE