---
| | |
| --- | --- |
| State President & Legislative Workshop(s) | |
EANGUS
EANGUS Room Block Rate $179
Reservation Cut Off Has Been Extended to MONDAY, JANUARY 22, 2018

Legislative Workshop Registration $150
State Presidents Workshop Registration $25

Draft agendas and Point Papers have been posted.

Workshops take place Feb. 1-7, 2018
Renaissance Washington D.C. Downtown Hotel
999 9th Street NW
Washington, DC 20001
READ MORE
| | |
| --- | --- |
| Tricare lowers some costs for new Select plan | |
Military Times
Military families, including retiree families, will pay lower co-payments than previously announced for the new Tricare Select plan, according to a Jan. 5 announcement in the Federal Register. Tricare Standard and Tricare Extra were replaced Jan. 1 by a single plan called Tricare Select. It's a major part of the changes that have taken place in the reform of the Tricare benefit.
READ MORE
| | |
| --- | --- |
| What to expect from the Pentagon's first-ever audit | |
Defense One
Last month, many budget wonks received glad tidings from the Pentagon — the announcement of an agency-wide financial audit. Defense Department Comptroller David Norquist announced the start of the DOD's first-ever audit amid concerns of an impending government shutdown. Beyond the obvious accounting of assets — an estimated $2.4 trillion worth, including everything from infrastructure to personnel to weapon systems — an audit will create opportunities for careful consideration about the best use of military dollars.
READ MORE
| | |
| --- | --- |
| Trump to order better access to mental health care for veterans | |
Bloomberg
President Donald Trump has instructed federal agencies to improve access to mental health care for veterans during the first year after they leave the armed forces, administration officials said. Veterans Affairs Secretary David Shulkin said about 20 veterans a day commit suicide, calling it an "unacceptable number." "I've identified the issue of preventing veteran suicides as one of our top priorities," Shulkin said.
READ MORE
| | |
| --- | --- |
|   |  EANGUS NATIONAL OFFICE UPDATE |
---
| | |
| --- | --- |
| EANGUS has a podcast! | |
EANGUS
Providing news and updates from the national headquarters of EANGUS, this podcast keeps you up-to-date on legislation, services, and events from Washington, D.C.

Podcast – 4 JAN 2018 – Click here to download.

Content:
Daniel Elkins and Scott Bousum discuss wide ranging topics including continuity of healthcare, Reserve Component duty status, VA healthcare costs, and education benefits.

Listen on iTunes or download from the iTunes store.

| | |
| --- | --- |
| Legislative Action Center | |
EANGUS

Click here to view EANGUS' Legislative Action Center, featuring current advocacy campaigns, email alert sign-ups, and a way to contact your elected officials.


YouTube Channel: EANGUS National Office
Our latest YouTube updates:
Drill Talking Points
EANGUS 2017 Conference Videos
TRICARE UPDATES
---
| | |
| --- | --- |
| Thank you to our Corporate Partners for their support | |
EANGUS
Check out our Corporate Partners' products and services that support EANGUS.

To view our Partners via the EANGUS Site: http://eangus.org/corporate-partner-list/


---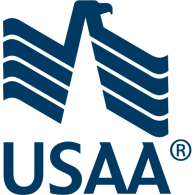 Special thanks to our Affinity Partner, USAA!


---
NCOA Marketing Company is transitioning to Still Serving Promos. With Still Serving, our valued customers can expect the same quality products and service from our all-Veteran and Veteran-family team. We look forward to continuing to meet your needs. Be sure to like our new new webpage.

| | |
| --- | --- |
| 47th EANGUS Annual Conference | |
EANGUS
Charleston, WV
11-16 August, 2018

Exhibitor Registration
Individual Registration

READ MORE
| | |
| --- | --- |
| Please donate to help the National Guard as they recover from the 2017 hurricane season | |
EANGUS
You can now split your donation equally, or choose the area to support: Texas, Puerto Rico, Virgin Islands, or Florida.

While the National Guard Soldiers and Airmen are helping their fellow citizens, their own homes have been flooded and their contents destroyed. EANGUS is accepting donations to help those heroes. Please be generous and make a donation today.

ALL FUNDS WE RECEIVE GO TO THOSE GUARD FAMILIES. NO MONEY IS TAKEN OUT FOR ADMINISTRATIVE FEES OR OTHER EXPENSES.
READ MORE
| | |
| --- | --- |
|   |  MORE GUARD AND MILITARY NEWS |
---
| | |
| --- | --- |
| 6 things only a lower enlisted can get away with | |
We Are The Mighty
Rank has its privilege. It goes far beyond just getting a slight bump in pay that finally puts your base pay above minimum wage. As a lower enlisted, if you mess up, you'll get smoked — or at least get a talking-to. Once you become an NCO or an officer, your ass is grass if you act like a young Private (there's some leeway for butterbars, but not much). Be warned, young lower enlisted with your eyes on the prized NCO rank: There's a line in the sand. Once you enter the NCO Corps, you can no longer do any of the following.
READ MORE
| | |
| --- | --- |
| As North Korea tensions rise, U.S. Army trains soldiers to fight in tunnels | |
NPR
The Army is training thousands more soldiers in tunnel warfare, part of an effort to be ready to offer President Trump military options for North Korea, U.S. officials tell NPR. North Korea is honeycombed with thousands of tunnels and bunkers, some of them discovered leading across the border and close to the South Korean capital, Seoul. Others in North Korea are hundreds of feet deep and could be used to hide troops and artillery, as well as chemical, biological and nuclear weapons.
READ MORE
| | |
| --- | --- |
| Army to look at returning to pinks and greens | |
Stand-To!/U.S. Army
In 2018, the Army could return to its iconic WWII-era uniform which could become the everyday business-wear uniform for all Soldiers. This would replace the current Army Service Uniform, which would be used as a more formal dress uniform. Based on Sergeant Major of the Army's interest and his belief that the uniform would reconnect today's Soldier with the history of the Army, an exclusive Army Times survey was sent out to its readers. The survey received a favorable response from more than 70 percent of the Soldiers supporting the return of the historic World War II uniform.
READ MORE
| | |
| --- | --- |
| 2018 forecast: Can the Army reinvent itself? | |
Breaking Defense
Over the next few weeks, U.S. Army leaders will make major decisions about the Futures Command they're standing up this summer. The new organization will be the biggest departure in how the Army buys weapons in 40 years. Important as it is, however, it's also just one of many changes the Army must make in 2018.
READ MORE
| | |
| --- | --- |
| Struggling to meet the mortgage? VA may offer help | |
Military Times
The same agency that helps hundreds of thousands of veterans secure home loans each year may help them keep their property when finances get tight. The Veterans Affairs Department's foreclosure-prevention programs saved 97,368 service members and veterans from defaulting on their loans in fiscal year 2016, per VA. That's compared with 18,519 foreclosures that went through in fiscal 2016, though some of those processes began before that 12-month window. The figure is up slightly from 2015 (90,262) and significantly from 2014 (79,814), a year when 19,813 VA-backed loans completed foreclosure.
READ MORE
| | |
| --- | --- |
| Gen. George Casey's 6 keys to success for student veterans | |
Military Times
Former Army Chief of Staff Gen. George Casey knows what it's like to experience a difficult transition out of the military. He describes it with a story about a crossword puzzle he did after leaving the Army's top post in 2011, in which a seven-letter word with the clue "Army head" was not "general," but, instead, "latrine." "That's kind of what it's like," Casey joked with student veterans assembled for his keynote presentation at the Student Veterans of America national conference in San Antonio.
READ MORE
| | |
| --- | --- |
| The Army National Guard needs more Apache helicopters, retired general says | |
Army Times
Two years ago, the active Army's aviation leadership and the National Guard came to a compromise: As combat deployments were winding down, the Guard would hand over the bulk of its AH-64 Apache attack helicopters to the active component and receive UH-60 Black Hawks in return. The plan, part of the service's money-saving, five-year Aviation Restructuring Initiative, provided for a slow and deliberate transfer of the helicopters. On Monday, the Army announced its final plan for the National Guard: They would retain four battalions, according to a release from Rep. Trent Kelly, R-Mississippi.
READ MORE
---
| | |
| --- | --- |
| EANGUS USAA Rewards Credit Card | |
USAA
Apply for the EANGUS USAA Rewards™ credit card available in both American Express® and Visa Signature®. The card that makes it easy for you to support EANGUS.
With this card, you can help EANGUS continue its mission to provide a voice on Capitol Hill on enlisted National Guard issues.
USAA Bank will make a contribution to EANGUS when you open an account, make eligible purchases and keep an active account.
Your support helps EANGUS address issues affecting active and retired National Guard, their families and employers.
USAA is the Exclusive Provider of the Financial Services for EANGUS.


| | |
| --- | --- |
| Shop with Benefits! | |
EANGUS
EANGUS Members save more, with our new and enhanced member benefit programs! Visit https://eangus.org/benefits-2/ to learn about the member discount programs we've created, to save you money on everyday products and services ranging from travel to shopping, and insurance to health and wellness. These programs are made available to all members and their families because of your membership!




| | |
| --- | --- |
| Company Solo and Team CDL A Drivers Needed! | |
EANGUS
For GUARANTEED COMPENSATION and our PREMIUM PAY OUT, Call Mike at 877-417-7170 or visit www.cadencepremier.com.

Why Cadence?
GUARANTEED PAY!!!!

As a part of the Cadence team, our Class A CDL driver can expect honestly and to be treated with respect, all while knowing that you're an important part of the team that helps build our success.

We take great care of all of our drivers, but you should really check out our TEAM DRIVING OPPORTUNITIES. Are you Solo? We can partner you up, no problem!

Click here for a video about Cadence's story, culture, and what they can offer you.
READ MORE
| | |
| --- | --- |
| Take a well-deserved vacation with Boots to Journeys | |
EANGUS/Boots to Journeys
Boots to Journeys serves military families by meticulously planning effortless escapes. Their vacations help you recapture memorable moments which were put on hold during your years of service, while we focus on the details and help protect your investment for the next adventure in your life.

Boots to Journeys is an EANGUS Bronze Corporate Partner and books Executive Council travel.
READ MORE
| | |
| --- | --- |
| From our Platinum Partner — Recruit Military | |
EANGUS
RecruitMilitary is America's top military-centric employment-focused resource. We understand and appreciate the immense talent stemming from the military community, because we are a part of it. Together with EANGUS, we are proud to present a new resource center that is focused on ensuring that all member of the National Guard have access to gainful employment and career opportunities. Your selfless service to America is forever appreciated and Corporate America recognizes your talent. We are here to make sure you can pursue professional development and sustainability, while you serve and protect the country.

Through this resource center, you have access to 250,000+ career opportunities through our job board nationally, with the ability to see who is hiring directly in your area/zip code. You will also have access to 125+ ALL MILITARY career fairs annually. If you do not reside in a market where we hold a physical career fair, we also hold 6 virtual career fairs annually, based on region (Western, Central, and Eastern). Within this resource center, you will also find tutorials on how to stand out on our job board, build a profile that showcases your military background and talent, build and translate a military-to-civilian resume, as well as download an ATS-friendly resume template. Need help developing your interviewing techniques, or simply understanding general best practices? We have you covered on that front as well. Please join us, and get connected with the next great career opportunity!

EANGUS Recruit Military Employment Resources
Job Search Here
| | |
| --- | --- |
| EANGUS/NGAUS Short Term Recovery Insurance Plan | |
EANGUS/NGAUS
READ MORE
| | |
| --- | --- |
| Resources to Help You Understand Your Benefit | |
TRICARE
Do you have questions about your TRICARE medical and dental benefit? The TRICARE publications webpage can help you find the answers. You can view, print or download TRICARE handbooks, newsletters and other educational materials.
READ MORE