---
| | |
| --- | --- |
| State President & Legislative Workshop(s) | |
EANGUS
EANGUS Room Block Rate $179
Reservation Cut Off Has Been Extended to THIS MONDAY, JANUARY 22, 2018

Legislative Workshop Registration $150
State Presidents Workshop Registration $25

Draft agendas and Point Papers have been posted.

Workshops take place Feb. 1-7, 2018
Renaissance Washington D.C. Downtown Hotel
999 9th Street NW
Washington, DC 20001
READ MORE
| | |
| --- | --- |
| Military advocates ready to fight on for adequate pay raises | |
Air Force Times
Lawmakers recently approved the biggest military pay raise in eight years, and next year's pay hike will likely be even higher. But that doesn't mean advocacy groups are ready to celebrate. "We'll be keeping military pay at the forefront of our lobbying efforts next year," said retired Army Col. Mike Barron, director for policy and advocacy at the Military Officers Association of America. "We've seen positive progress in recent years, and we want to make sure it stays there."
READ MORE
| | |
| --- | --- |
| Clock ticking toward shutdown as Congress returns to one big spending mess | |
CNN
With just days until a spending deadline, the government could be heading for a shutdown on the one-year anniversary of Donald Trump's presidency. It's long been thought that the key to unlocking any spending stalemate in Congress was to get closer to an immigration compromise. However, as lawmakers return from the holiday weekend, the mood on Capitol Hill between the two parties — and even between factions within Republican enclaves — has soured after a tumultuous week.
READ MORE
| | |
| --- | --- |
| Pentagon struggles to project strength and plead for money at the same time | |
Military Times
Last March, Defense Secretary Jim Mattis told the military to stop being so publicly honest about the things it cannot do. Multiple stories about ground units that could not deploy, aircraft that could not fly, ships that were wearing out didn't help. That type of public transparency no longer was encouraged. Whatever the reality was behind closed doors, the public message from then on, Mattis encouraged, was to be one of strength. But this has created problems for top military leaders as they prepare to testify before Congress to ask for more money.
READ MORE
| | |
| --- | --- |
|   |  EANGUS NATIONAL OFFICE UPDATE |
---
| | |
| --- | --- |
| EANGUS has a podcast! | |
EANGUS
Providing news and updates from the national headquarters of EANGUS, this podcast keeps you up-to-date on legislation, services, and events from Washington, D.C.

Podcast – 4 JAN 2018 – Click here to download.

Content:
Daniel Elkins and Scott Bousum discuss wide ranging topics including continuity of healthcare, Reserve Component duty status, VA healthcare costs, and education benefits.

Listen on iTunes or download from the iTunes store.

| | |
| --- | --- |
| Legislative Action Center | |
EANGUS

Click here to view EANGUS' Legislative Action Center, featuring current advocacy campaigns, email alert sign-ups, and a way to contact your elected officials.


YouTube Channel: EANGUS National Office
Our latest YouTube updates:
Drill Talking Points
EANGUS 2017 Conference Videos
TRICARE UPDATES
---
| | |
| --- | --- |
| Thank you to our Corporate Partners for their support | |
EANGUS
Check out our Corporate Partners' products and services that support EANGUS.

To view our Partners via the EANGUS Site: http://eangus.org/corporate-partner-list/


---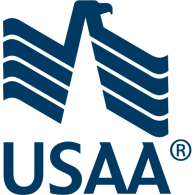 Special thanks to our Affinity Partner, USAA!


---
NCOA Marketing Company is transitioning to Still Serving Promos. With Still Serving, our valued customers can expect the same quality products and service from our all-Veteran and Veteran-family team. We look forward to continuing to meet your needs. Be sure to like our new new webpage.

| | |
| --- | --- |
| 47th EANGUS Annual Conference | |
EANGUS
Charleston, WV
11-16 August, 2018

Exhibitor Registration
Individual Registration

READ MORE
| | |
| --- | --- |
| Please donate to help the National Guard as they recover from the 2017 hurricane season | |
EANGUS
You can now split your donation equally, or choose the area to support: Texas, Puerto Rico, Virgin Islands, or Florida.

While the National Guard Soldiers and Airmen are helping their fellow citizens, their own homes have been flooded and their contents destroyed. EANGUS is accepting donations to help those heroes. Please be generous and make a donation today.

ALL FUNDS WE RECEIVE GO TO THOSE GUARD FAMILIES. NO MONEY IS TAKEN OUT FOR ADMINISTRATIVE FEES OR OTHER EXPENSES.
READ MORE
| | |
| --- | --- |
|   |  MORE GUARD AND MILITARY NEWS |
---
| | |
| --- | --- |
| Physically fit recruits for Army are hard to find, especially in these states | |
USA Today
The Army's problem of finding physically fit recruits at a time of rising obesity in the United States is especially acute in the South — where it traditionally draws a high percentage of soldiers, a study published Jan. 10 finds. Army recruits from Southern states are generally in poorer physical condition than those from other parts of the country, concluded researchers at The Citadel, a military college in Charleston, S.C.
READ MORE
| | |
| --- | --- |
| Bipartisan Senate bill targets predatory home-loan practices aimed at vets | |
Military Times
A Senate bill would prevent homeowners with VA-backed loans from refinancing their deals within six months of signing them, one of multiple ways its authors hope to limit loan "churning" and prevent veterans from succumbing to loan scams. Sens. Thom Tillis, R-N.C., and Elizabeth Warren, D-Mass., introduced the Protecting Veterans from Predatory Lending Act of 2018 on Jan. 11 alongside 10 co-sponsors, evenly split between Republicans and Democrats.
READ MORE
| | |
| --- | --- |
| Top US general in South Korea calls for tighter security after multiple breaches at base | |
Army Times
The top U.S. commander in South Korea is calling for increased vigilance at American bases in the country after a man successfully gained unauthorized entry to Camp Humphreys for the third time in just a few days. The South Korean man drove through the main gate of the U.S. Army post 40 miles south of Seoul at 4:20 a.m. on Jan. 7, damaging the boom barrier, according to Stars and Stripes. He was pursued by military police during a car chase before he was apprehended about 10 minutes later and handed over to local authorities, Stripes reported.
READ MORE
| | |
| --- | --- |
| Why don't more people serve? The US is launching a commission to find out | |
Military Times
Next week, the U.S. will launch a two-year effort to find ways to increase military and civic service among its citizenry, especially U.S. youth. The effort will be spearheaded by an 11-member commission that will travel the country in 2018 and 2019 "to ignite a national conversation around service and develop recommendations that will encourage and inspire all Americans, particularly young people, to serve. Ultimately, the goal is for every American to be inspired and eager to serve," the National Commission on Military, National, and Public Service said in a press release Jan. 12.
READ MORE
| | |
| --- | --- |
| VA publicly releases opiate prescribing rates for all its hospitals for the first time | |
USA Today
The Department of Veterans Affairs recently began publicly posting the opiate prescribing rates at VA medical centers across the country. They range from a low of 3 percent of prescriptions issued at VA hospitals in Cleveland and San Juan, Puerto Rico, to a high of 20 percent at the VA in Roseburg, Oregon.
READ MORE
| | |
| --- | --- |
| Report: Pentagon to send more drones, troops to Afghanistan | |
The Hill
The Pentagon is planning to send more armed drones and roughly 1,000 new combat advisers to Afghanistan, The Wall Street Journal reported Jan. 11. U.S. and military officials told the paper the move is meant to bolster the American military presence in Afghanistan in time for spring, when the traditional fighting season begins.
READ MORE
---
| | |
| --- | --- |
| EANGUS USAA Rewards Credit Card | |
USAA
Apply for the EANGUS USAA Rewards™ credit card available in both American Express® and Visa Signature®. The card that makes it easy for you to support EANGUS.
With this card, you can help EANGUS continue its mission to provide a voice on Capitol Hill on enlisted National Guard issues.
USAA Bank will make a contribution to EANGUS when you open an account, make eligible purchases and keep an active account.
Your support helps EANGUS address issues affecting active and retired National Guard, their families and employers.
USAA is the Exclusive Provider of the Financial Services for EANGUS.


| | |
| --- | --- |
| Shop with Benefits! | |
EANGUS
EANGUS Members save more, with our new and enhanced member benefit programs! Visit https://eangus.org/benefits-2/ to learn about the member discount programs we've created, to save you money on everyday products and services ranging from travel to shopping, and insurance to health and wellness. These programs are made available to all members and their families because of your membership!




| | |
| --- | --- |
| Company Solo and Team CDL A Drivers Needed! | |
EANGUS
For GUARANTEED COMPENSATION and our PREMIUM PAY OUT, Call Mike at 877-417-7170 or visit www.cadencepremier.com.

Why Cadence?
GUARANTEED PAY!!!!

As a part of the Cadence team, our Class A CDL driver can expect honestly and to be treated with respect, all while knowing that you're an important part of the team that helps build our success.

We take great care of all of our drivers, but you should really check out our TEAM DRIVING OPPORTUNITIES. Are you Solo? We can partner you up, no problem!

Click here for a video about Cadence's story, culture, and what they can offer you.
READ MORE
| | |
| --- | --- |
| Take a well-deserved vacation with Boots to Journeys | |
EANGUS/Boots to Journeys
Boots to Journeys serves military families by meticulously planning effortless escapes. Their vacations help you recapture memorable moments which were put on hold during your years of service, while we focus on the details and help protect your investment for the next adventure in your life.

Boots to Journeys is an EANGUS Bronze Corporate Partner and books Executive Council travel.
READ MORE
| | |
| --- | --- |
| From our Platinum Partner — Recruit Military | |
EANGUS
RecruitMilitary is America's top military-centric employment-focused resource. We understand and appreciate the immense talent stemming from the military community, because we are a part of it. Together with EANGUS, we are proud to present a new resource center that is focused on ensuring that all member of the National Guard have access to gainful employment and career opportunities. Your selfless service to America is forever appreciated and Corporate America recognizes your talent. We are here to make sure you can pursue professional development and sustainability, while you serve and protect the country.

Through this resource center, you have access to 250,000+ career opportunities through our job board nationally, with the ability to see who is hiring directly in your area/zip code. You will also have access to 125+ ALL MILITARY career fairs annually. If you do not reside in a market where we hold a physical career fair, we also hold 6 virtual career fairs annually, based on region (Western, Central, and Eastern). Within this resource center, you will also find tutorials on how to stand out on our job board, build a profile that showcases your military background and talent, build and translate a military-to-civilian resume, as well as download an ATS-friendly resume template. Need help developing your interviewing techniques, or simply understanding general best practices? We have you covered on that front as well. Please join us, and get connected with the next great career opportunity!

EANGUS Recruit Military Employment Resources
Job Search Here
| | |
| --- | --- |
| EANGUS/NGAUS Short Term Recovery Insurance Plan | |
EANGUS/NGAUS
READ MORE
| | |
| --- | --- |
| Resources to Help You Understand Your Benefit | |
TRICARE
Do you have questions about your TRICARE medical and dental benefit? The TRICARE publications webpage can help you find the answers. You can view, print or download TRICARE handbooks, newsletters and other educational materials.
READ MORE