This message was sent to ##Email##
| | |
| --- | --- |
| January 24, 2019 |   |
---
| | |
| --- | --- |
| Don't let life's happy times leave you broke | |
USAA/EANGUS
Getting married, buying a home, starting a family: Every one of life's milestones can be exciting — and expensive. As you celebrate and prepare for each one, take steps to keep your spending from spiraling out of control.


---
| | |
| --- | --- |
| This nonprofit is starting a project to help troops and vets with college | |
Military Times
Navigating higher education has become increasingly difficult for student veterans. Veterans have to face an environment within higher education that is full of criticism and negativity, which may help steer students away from certain schools, but they lack trustworthy information that highlights good institutions. The Veterans Education Project, an arm of EANGUS, helps student veterans navigate the ever-changing landscape of higher education from a balanced, fair and nonpartisan perspective.
READ MORE
| | |
| --- | --- |
| Pennsylvania Guard leads testing on new Army personnel and pay system | |
National Guard
The Pennsylvania Army National Guard was selected to be the beta test state for the Army's new Integrated Personnel and Pay System Army three years ago and has since been heavily involved with testing of the system. Field testing on the new system began Jan. 7 and will run through Feb. 13. During this time, testing by Pennsylvania Army National Guard Soldiers will occur across the Commonwealth, in conjunction with the Army Test and Evaluation Command and IPPS-A personnel, to identify areas for improvement within the system.
READ MORE
| | |
| --- | --- |
| Merging commissary and exchange systems: Critics question where any cost savings would go | |
Military Times
The Defense Department could "harvest significant savings" by consolidating commissary and exchange systems into one entity, and the benefits would "far exceed the costs," according to new recommendations from a defense task force. But some service and exchange officials have pushed back hard on that finding, with a Navy position paper describing the analysis as "flawed beyond repair."
READ MORE
---
Promoted by

 
---
| | |
| --- | --- |
| EANGUS USAA Rewards Credit Card | |
USAA
Apply for the EANGUS USAA Rewards™ credit card available in both American Express® and Visa Signature®. The card that makes it easy for you to support EANGUS.

USAA Bank will make a contribution to EANGUS when you open an account, make eligible purchases and keep an active account. Your support helps EANGUS address issues affecting active and retired National Guard, their families and employers.

Thank you to our Affinity Partner, USAA. USAA is the Exclusive Provider of the Financial Services for EANGUS.


---
| | |
| --- | --- |
| The 2019 EANGUS scholarship period is now open! | |
EANGUS
Great opportunities for members, dependents, and Auxiliary members.

For a complete list of available schools and scholarships, click here.

| | |
| --- | --- |
|   |  MEET NEW FRIENDS / MAKE A DIFFERENCE |
---
| | |
| --- | --- |
| State Presidents/Legislative Workshop(s) | |
EANGUS
25-27 Feb. 2019

We welcome members of your state association and members from all around the country in Washington, D.C., to help kick-off EANGUS National Office advocacy efforts for the 116th Congress. The EANGUS National Office staff will host guest speakers, panel discussions, breakout sessions, and receptions during the workshop.

Learn more and register here.

Book your hotel before the registration cutoff!
Pod DC: 7 Jan.
Phoenix Park: 14 Jan.
Capitol Skyline: 1 Feb.
Will honor $119 due to an online third-party room rate. All past/future reservations have been changed to reflect this amount.
Courtyard Washington D.C.: 4 Feb.
Consider booking with Airbnb and receive $40 off your first stay.
| | | |
| --- | --- | --- |
| | | CSU offers flexible online degree programs and affordable tuition rates to military families. CSU provides its students with online associate, bachelor's, master's, and doctoral degree programs in business administration, criminal justice, fire administration, occupational safety and health, and more. Visit ColumbiaSouthern.edu/Military or call (877) 347-6050 to learn more. |
| | |
| --- | --- |
| Enlisted Guardians: Our Legacy, Our Future | |
EANGUS
On Nov. 10, Mr. Selman, EANGUS President CSM (Ret) Karen Craig, and several EANGUS Executive Council members were present when the portrait was revealed to our members for the first time. This special ceremony occurred during the Pennsylvania National Guard Associations State Conference and Banquet held in Lancaster, Pennsylvania.

As of 10 January 2019, all current orders have been shipped.

Portraits are still available for purchase. We encourage State Associations to place their orders prior to the Legislative Workshop at the end of February so that the State President or designated representative can pick up the prints at that time. We will, however, ship to your address of choice. https://eangus.org/national-guard-portrait/



Heroes Linked is your no-cost tool for securing post-military career success. Connect with individuals in the workforce, build impactful professional networks, open doors, and market yourself appropriately to the public and private sectors. We are a nonprofit program committed to National Guard members, spouses, and Gold Star families. Join Today




Reach Your Prospects Every Week




Thousands of industry professionals subscribe to association news briefs, which allows your company to push messaging directly to their inboxes and take advantage of the association's brand affinity.

Connect with Highly Defined Buyers and Maximize Your Brand Exposure
| | |
| --- | --- |
| Casting USAA members for a new TV commercial | |
USAA/RJH Casting
Searching for REAL USAA members and their families. Must:
Currently have USAA auto insurance
Be a member of USAA, male or female, age 21-70
Have story of experience savings from switching to USAA or bundling insurance products
Available the week of Feb. 18, 2019
Specifically looking for unique, interesting stories of your interaction with USAA.

Members can be of any family makeup — single, married (with or without family), multi or single generational — with a story that highlights how USAA has helped them.

If this sounds like you or someone you know, please send this information to: usaacasting2019@gmail.com. Learn more here.
| | |
| --- | --- |
| Please donate now to help National Guard families affected by hurricanes, fires, floods and natural disasters | |
EANGUS
While the National Guard Soldiers and Airmen are helping their fellow citizens, their own homes have been flooded and their contents destroyed. EANGUS is accepting donations to help those heroes. Please be generous and make a donation today.
READ MORE
---
---
| | |
| --- | --- |
| Legislative Action Center | |
EANGUS

Click here to view EANGUS' Legislative Action Center, featuring current advocacy campaigns, email alert sign-ups, and a way to contact your elected officials.


| | |
| --- | --- |
| Listen to the EANGUS Podcast | |
EANGUS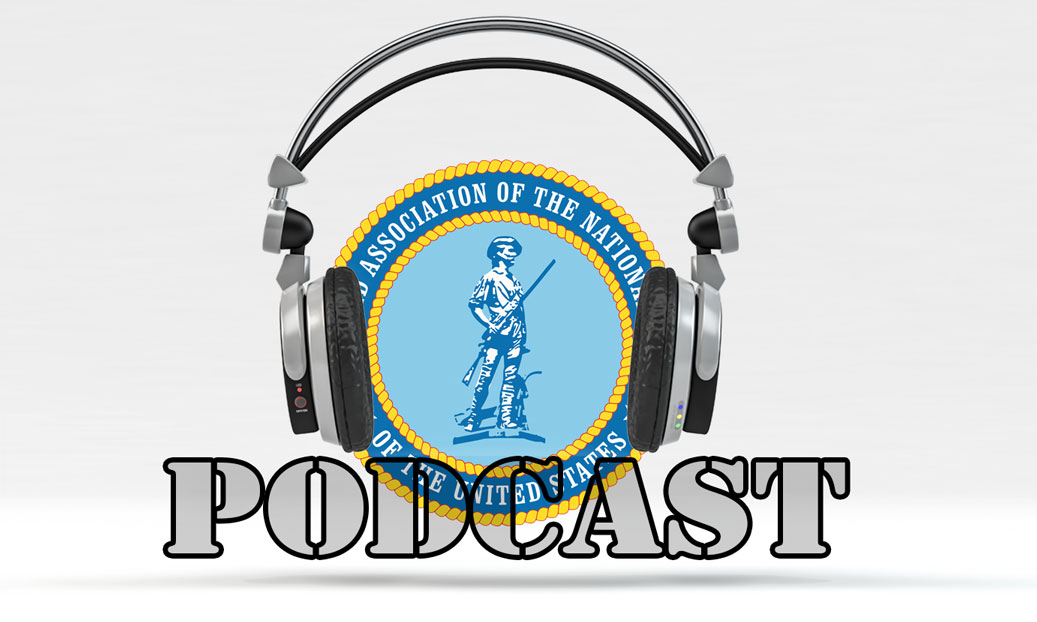 Providing news and updates from the national headquarters of EANGUS, this podcast keeps you up-to-date on legislation, services, and events from Washington, D.C.

Latest Podcast – 31 Oct. 2018 – Click here to download.
See our YouTube channel for our most recent video updates.
---
---
| | |
| --- | --- |
| From our Platinum Partner — RecruitMilitary | |
EANGUS
RecruitMilitary is America's top military-centric employment-focused resource. We understand and appreciate the immense talent stemming from the military community, because we are a part of it. Together with EANGUS, we are proud to present a new resource center that is focused on ensuring that all member of the National Guard have access to gainful employment and career opportunities.

EANGUS RecruitMilitary Employment Resources
Job Search Here

READ MORE
| | |
| --- | --- |
| Company Solo and Team CDL A drivers needed! | |
EANGUS
For GUARANTEED COMPENSATION and our PREMIUM PAY OUT, Call Mike at 877-417-7170 or visit www.cadencepremier.com.

Click here for a video about Cadence's story, culture, and what they can offer you.
READ MORE
---
| | |
| --- | --- |
| Accidental Death & Dismemberment Insurance | |
EANGUS
Dues-paying members and life members of the Enlisted Association of the National Guard of the United States, or EANGUS, have an accidental death and dismemberment (AD&D) benefit at no extra cost to the member.

This $2,500 benefit, will automatically cover all members under age 80 whose national dues have been received or accounted for by their respective national association headquarters. There are no other enrollment requirements for the member to be covered.

For more info on the AD&D member benefit, click here.
---
| | |
| --- | --- |
| Boots to Journeys: 2019 Normandy and Paris Experience | |
EANGUS/Boots to Journeys
It's an experience 75 years in the making: Take a journey to Paris and the beaches of Normandy — visit the world-famous landmarks in the City of Lights and witness the history of World War II's European theater. Depart on Oct. 5, 2019. For more information, contact Michael Pickens at 1-833-490-0390 or travel@bootstojourneys.com.

Boots to Journeys is an EANGUS Bronze Corporate Partner and books Executive Council travel.
READ MORE
| | |
| --- | --- |
| Veteran Tickets Foundation Welcomes its 1 Millionth Member | |
EANGUS
We're excited to announce a huge milestone — after 10 ten years serving the veteran and military community, Vet Tix just welcomed their ONE MILLIONTH member!

Share with your friends and help Vet Tix continue reaching all those who have given so much.

Hit the link to learn more about this exciting milestone: http://bit.ly/2KDe0fT



---
| | |
| --- | --- |
| Thank you to our Corporate Partners for their support | |
EANGUS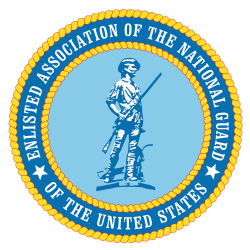 Check out our Corporate Partners' products and services that support EANGUS.

To view our Partners via the EANGUS Site: http://eangus.org/corporate-partner-list/


---
Special thanks to our Affinity Partner, USAA!


---
| | |
| --- | --- |
| Pets' medical emergencies can happen unexpectedly. Help protect your pet with EANGUS Pet Insurance | |
ASPCA/EANGUS
---
| | |
| --- | --- |
| Learn more about your benefit with 2019 TRICARE resources | |
TRICARE
It's a new year, which means it may be time to replace the old with the new. Do you have old or outdated TRICARE brochures or handbooks laying around? If so, now is a great time to check out the new 2019 TRICARE benefit resources. TRICARE publishes handbooks, newsletters, brochures, fact sheets and more. Visit TRICARE Publications to get started.
READ MORE
7701 Las Colinas Ridge, Ste. 800, Irving, TX 75063