---
| | |
| --- | --- |
| Shutdown ends with another continuing resolution that the military hates | |
Military.com
The three-day government shutdown ended Jan. 22 with yet another stopgap spending deal that Defense Secretary Jim Mattis and the Joint Chiefs maintain will wreak havoc on the military. "As hard as the last 16 years have been, no enemy in the field has done more to harm the readiness of the U.S. military than the combined impact of the Budget Control Act, defense spending cuts and operating in nine of the last 10 years under continuing resolutions," Mattis said last Friday in outlining the Pentagon's National Defense Strategy.
READ MORE
| | |
| --- | --- |
| More than 170,000 Guard, Reserve troops continue to be affected by shutdown | |
Army Times
The National Guard and Reserve continue to deal with the effects of the three-day shutdown that halted non-essential government programs over the weekend. As Congress worked to finalize a new budget extension, the shutdown, which kicked in after midnight Jan. 19, forced the Army and Air National Guard and Air Force Reserve Command to cancel scheduled training and enforce furloughs.
READ MORE
| | |
| --- | --- |
| Unpredictable Pentagon spending causing vendors to leave marketplace; research and development stagnant | |
USNI News
Congressional spending has become so unpredictable, a panel of Pentagon experts said the defense industrial base is shrinking and the weapons systems of tomorrow are not being developed today. Speaking Jan. 22 at the Washington-based Center for Strategic and International Studies (CSIS), a panel of experts responded to the findings of a report quantifying how defense spending cuts, enacted by the Budget Control Act of 2011, has caused a dramatic number of defense industry suppliers to leave the market while chilling industry's research and development activities.
READ MORE
| | |
| --- | --- |
|   |  EANGUS NATIONAL OFFICE UPDATE |
---
| | |
| --- | --- |
| State President & Legislative Workshop(s) | |
EANGUS
Legislative Workshop Registration $150
State Presidents Workshop Registration $25

Draft agendas and Point Papers have been posted.

Workshops take place Feb. 1-7, 2018
Renaissance Washington D.C. Downtown Hotel
999 9th Street NW
Washington, DC 20001
READ MORE
| | |
| --- | --- |
| 2018 Scholarship Applications | |
EANGUS
SCHOLARSHIP APPLICATIONS OPEN NEXT WEEK.
All available scholarships will be posted.

USAA Scholarship
STATE ASSOCIATIONS can request $1,000 to be used for educational expenses for a Soldier, Airman or Family Member. This year all requests must be submitted no later than August 20, 2018.

NOTE: This process is for state associations only and not individual applicants. Please click here for the scholarship form, and here for the requested W-9.

For more information on all scholarships, click here.
| | |
| --- | --- |
| EANGUS has a podcast! | |
EANGUS
Providing news and updates from the national headquarters of EANGUS, this podcast keeps you up-to-date on legislation, services, and events from Washington, D.C.

Podcast – 4 JAN 2018 – Click here to download.

Content:
Daniel Elkins and Scott Bousum discuss wide ranging topics including continuity of healthcare, Reserve Component duty status, VA healthcare costs, and education benefits.

Listen on iTunes or download from the iTunes store.

| | |
| --- | --- |
| Legislative Action Center | |
EANGUS

Click here to view EANGUS' Legislative Action Center, featuring current advocacy campaigns, email alert sign-ups, and a way to contact your elected officials.


YouTube Channel: EANGUS National Office
Our latest YouTube updates:
Drill Talking Points
EANGUS 2017 Conference Videos
TRICARE UPDATES
---
| | |
| --- | --- |
| Thank you to our Corporate Partners for their support | |
EANGUS
Check out our Corporate Partners' products and services that support EANGUS.

To view our Partners via the EANGUS Site: http://eangus.org/corporate-partner-list/


---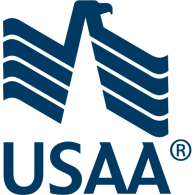 Special thanks to our Affinity Partner, USAA!


---
NCOA Marketing Company is transitioning to Still Serving Promos. With Still Serving, our valued customers can expect the same quality products and service from our all-Veteran and Veteran-family team. We look forward to continuing to meet your needs. Be sure to like our new new webpage.

| | |
| --- | --- |
| 47th EANGUS Annual Conference | |
EANGUS
Charleston, WV
11-16 August, 2018

Exhibitor Registration
Individual Registration

READ MORE
| | |
| --- | --- |
| Please donate to help the National Guard as they recover from the 2017 hurricane season | |
EANGUS
You can now split your donation equally, or choose the area to support: Texas, Puerto Rico, Virgin Islands, or Florida.

While the National Guard Soldiers and Airmen are helping their fellow citizens, their own homes have been flooded and their contents destroyed. EANGUS is accepting donations to help those heroes. Please be generous and make a donation today.

ALL FUNDS WE RECEIVE GO TO THOSE GUARD FAMILIES. NO MONEY IS TAKEN OUT FOR ADMINISTRATIVE FEES OR OTHER EXPENSES.
READ MORE
| | |
| --- | --- |
|   |  MORE GUARD AND MILITARY NEWS |
---
| | |
| --- | --- |
| Four months after Hurricane Maria, military veterans still on a mission in Puerto Rico | |
NBC News
Just before 9 a.m., Jason Maddy drives up to a nondescript park for his latest mission. He's meeting his team for yet another trek to the mountains. The Iraq War veteran seems thinner than he was just several months ago. The long days have weighed on him. He's foregone sleep. He looks tired. But he has a purpose. "They are Americans," he says. "They deserve help, they deserve support, and they deserve not to be forgotten."
READ MORE
| | |
| --- | --- |
| The obstacles facing VA in its fight to end veteran homelessness | |
Task & Purpose
At a time when the Department of Veterans Affairs has its hands full combating the opiate epidemic among veterans; walking a tightrope on medical cannabis research; chipping away at its claims backlog; and ending veterans suicide, it's struggling to find time and resources to end veteran homelessness. For the first time in seven years, the number of homeless veterans has increased in the United States. There were 585 more homeless veterans in 2017 than the year prior — the first time that number has risen since 2010, when then-President Barack Obama set the goal of ending veteran homelessness by 2015 — a deadline that obviously was not met.
READ MORE
| | |
| --- | --- |
| CIA: North Korea moving 'ever closer' to putting US at risk | |
Military Times
CIA Director Mike Pompeo said Jan. 23 that North Korea is moving "ever closer" to putting Americans at risk and that he believes leader Kim Jong Un won't rest until he's able to threaten multiple nuclear attacks against the U.S. at the same time. "North Korea is ever closer to being able to hold America at risk." Pompeo said at the American Enterprise Institute, a conservative-leaning think tank in Washington. "I want everyone to understand that we are working diligently to make sure that a year from now I can still tell you that they are several months away from having that capacity."
READ MORE
| | |
| --- | --- |
| The Army's Ryan McCarthy pulls the plug on bad acquisitions | |
Roll Call
There's something different about the Army these days. In a word, it is humility. The service does not have a flagship new weapon in the works, only minor modifications to existing systems. Its recent efforts to develop costly hardware have flopped. Its acquisition budget, relative to the Air Force and Navy, is expected to decline in the next decade. U.S. soldiers in Iraq and Afghanistan now number in the thousands, not the scores of thousands.
READ MORE
---
---
| | |
| --- | --- |
| Not just a sidearm: Army's new handgun marks first step to changing how soldiers fight | |
Army Times
Over the distant sound of machine gun fire on a neighboring range, an Army staff sergeant shows a huddle of soldiers the proper way to grip the Army's new pistol. The soldiers then line up to fire, two rounds at a time, at 5, 10, 15 and 25 yards, to familiarize themselves with the newest addition to the soldier's arsenal — and only the third handgun the Army has widely fielded in a century. Some of these soldiers previously qualified on the M9 pistol, the Army's standard sidearm since the mid-1980s.
READ MORE
| | |
| --- | --- |
| Trump's go-to guy at VA faces first major opposition from Republicans on Capitol Hill | |
Military Times
Veterans Affairs Secretary David Shulkin had arguably the most successful year of anyone in President Donald Trump's Cabinet, with frequent praise from lawmakers, veterans groups and the West Wing. So it was a jarring moment recently at a routine Senate Veterans' Affairs Committee hearing when a Republican senator called him a habitual liar.
READ MORE
| | |
| --- | --- |
| Ski lift: North Korea may capitalize on joint Olympics training visit | |
Reuters
South Korea's offer to send athletes to a North Korean ski resort for joint training ahead of next month's Olympics risks giving leader Kim Jong Un's regime legitimacy and some much-needed cash, North Korean defectors and experts say. Already facing criticism for plans to march under a unity flag and field a combined Korean ice hockey team, the administration of South Korean President Moon Jae-in may come under further pressure if it is seen to be endorsing Kim's luxury getaway on North Korea's east coast.
READ MORE
---
| | |
| --- | --- |
| EANGUS USAA Rewards Credit Card | |
USAA
Apply for the EANGUS USAA Rewards™ credit card available in both American Express® and Visa Signature®. The card that makes it easy for you to support EANGUS.
With this card, you can help EANGUS continue its mission to provide a voice on Capitol Hill on enlisted National Guard issues.
USAA Bank will make a contribution to EANGUS when you open an account, make eligible purchases and keep an active account.
Your support helps EANGUS address issues affecting active and retired National Guard, their families and employers.
USAA is the Exclusive Provider of the Financial Services for EANGUS.


| | |
| --- | --- |
| Shop with Benefits! | |
EANGUS
EANGUS Members save more, with our new and enhanced member benefit programs! Visit https://eangus.org/benefits-2/ to learn about the member discount programs we've created, to save you money on everyday products and services ranging from travel to shopping, and insurance to health and wellness. These programs are made available to all members and their families because of your membership!




| | |
| --- | --- |
| Company Solo and Team CDL A Drivers Needed! | |
EANGUS
For GUARANTEED COMPENSATION and our PREMIUM PAY OUT, Call Mike at 877-417-7170 or visit www.cadencepremier.com.

Why Cadence?
GUARANTEED PAY!!!!

As a part of the Cadence team, our Class A CDL driver can expect honestly and to be treated with respect, all while knowing that you're an important part of the team that helps build our success.

We take great care of all of our drivers, but you should really check out our TEAM DRIVING OPPORTUNITIES. Are you Solo? We can partner you up, no problem!

Click here for a video about Cadence's story, culture, and what they can offer you.
READ MORE
| | |
| --- | --- |
| Take a well-deserved vacation with Boots to Journeys | |
EANGUS/Boots to Journeys
Boots to Journeys serves military families by meticulously planning effortless escapes. Their vacations help you recapture memorable moments which were put on hold during your years of service, while we focus on the details and help protect your investment for the next adventure in your life.

Boots to Journeys is an EANGUS Bronze Corporate Partner and books Executive Council travel.
READ MORE
| | |
| --- | --- |
| From our Platinum Partner — Recruit Military | |
EANGUS
RecruitMilitary is America's top military-centric employment-focused resource. We understand and appreciate the immense talent stemming from the military community, because we are a part of it. Together with EANGUS, we are proud to present a new resource center that is focused on ensuring that all member of the National Guard have access to gainful employment and career opportunities. Your selfless service to America is forever appreciated and Corporate America recognizes your talent. We are here to make sure you can pursue professional development and sustainability, while you serve and protect the country.

Through this resource center, you have access to 250,000+ career opportunities through our job board nationally, with the ability to see who is hiring directly in your area/zip code. You will also have access to 125+ ALL MILITARY career fairs annually. If you do not reside in a market where we hold a physical career fair, we also hold 6 virtual career fairs annually, based on region (Western, Central, and Eastern). Within this resource center, you will also find tutorials on how to stand out on our job board, build a profile that showcases your military background and talent, build and translate a military-to-civilian resume, as well as download an ATS-friendly resume template. Need help developing your interviewing techniques, or simply understanding general best practices? We have you covered on that front as well. Please join us, and get connected with the next great career opportunity!

EANGUS Recruit Military Employment Resources
Job Search Here
| | |
| --- | --- |
| EANGUS/NGAUS Short Term Recovery Insurance Plan | |
EANGUS/NGAUS
READ MORE
| | |
| --- | --- |
| Dental Cleanings Can Save Time, Money and Even Your Life | |
TRICARE
Chances are you know someone that only gets their teeth cleaned every few years. You may even be that person. But, frequent and regular cleanings are more important than most people think. Beyond helping to maintain a bright and clean smile, regular cleanings help your overall health in many ways.
READ MORE
| | |
| --- | --- |
| We Want Your Feedback. Take Our TRICARE Publications Survey | |
TRICARE
We want your feedback. Got comments or suggestions about a TRICARE newsletter, fact sheet or handbook you read recently? Take a brief survey about our TRICARE publications. Your feedback is important!
READ MORE
| | |
| --- | --- |
| Take Command: Urgent Care Now Easier to Access | |
TRICARE
As of Jan. 1, 2018, most TRICARE Prime enrollees no longer need a referral for urgent care visits and point-of-service charges no longer apply for urgent care claims. This change replaces the previous policy, which waived referrals for the first two urgent care visits per year.
READ MORE
---
Missed last week's issue? See which articles your colleagues read most.
Don't be left behind. Click here to see what else you missed.
---