---
| | |
| --- | --- |
| Congressional hawks want straight talk on military readiness problems | |
Defense News
As the Pentagon prepares to roll out its 2019 budget request next month, the big question on Capitol Hill is just how candid leaders will be about military readiness problems when they are called to testify. Defense Secretary Jim Mattis cautioned military leaders during the 2017 budget season about publicly telegraphing readiness shortfalls. This came in the wake of press reports about ground units that could not deploy, aircraft that could not fly and ships that were wearing out.
READ MORE
| | |
| --- | --- |
| VA resumes online applications for new ID cards | |
Stars and Stripes
Veterans can again submit online applications for new identification cards through the Department of Veterans Affairs website after the system was taken down in December following rollout problems. The purpose of the identification cards is to help veterans prove their military history without having to carry around their DD-214 certificates, which contain sensitive information. The new IDs do not replace VA medical cards or defense retiree cards, nor do they qualify as official government-issued identification.
READ MORE
| | |
| --- | --- |
| We need to unplug our soldiers | |
By Steven W. Grudzinski
Technology is great. It has its purposes and its conveniences, but also its burdens. Today's U.S. military is the most advanced fighting force in the world, capable of eliminating threats across the globe without even setting foot on the battlefield. However, that technology and advancement comes at a price — one that could prove fatal to our fighting men and women — electronic dependency. Let's unplug our soldiers.
READ MORE
| | |
| --- | --- |
|   |  EANGUS NATIONAL OFFICE UPDATE |
---
| | |
| --- | --- |
| 2018 Scholarship Applications | |
EANGUS
SCHOLARSHIP APPLICATIONS ARE OPEN.
All available scholarships are posted.

USAA Scholarship
STATE ASSOCIATIONS can request $1,000 to be used for educational expenses for a Soldier, Airman or Family Member. This year all requests must be submitted no later than August 20, 2018.

NOTE: This process is for state associations only and not individual applicants. Please click here for the scholarship form, and here for the requested W-9.

For more information on all scholarships, click here.
| | |
| --- | --- |
| EANGUS has a podcast! | |
EANGUS
Providing news and updates from the national headquarters of EANGUS, this podcast keeps you up-to-date on legislation, services, and events from Washington, D.C.

Podcast – 4 JAN 2018 – Click here to download.

Content:
Daniel Elkins and Scott Bousum discuss wide ranging topics including continuity of healthcare, Reserve Component duty status, VA healthcare costs, and education benefits.

Listen on iTunes or download from the iTunes store.

| | |
| --- | --- |
| Legislative Action Center | |
EANGUS

Click here to view EANGUS' Legislative Action Center, featuring current advocacy campaigns, email alert sign-ups, and a way to contact your elected officials.


YouTube Channel: EANGUS National Office
Our latest YouTube updates:
Drill Talking Points
EANGUS 2017 Conference Videos
TRICARE UPDATES
---
| | |
| --- | --- |
| Thank you to our Corporate Partners for their support | |
EANGUS
Check out our Corporate Partners' products and services that support EANGUS.

To view our Partners via the EANGUS Site: http://eangus.org/corporate-partner-list/


---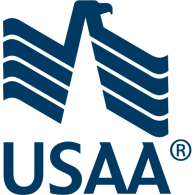 Special thanks to our Affinity Partner, USAA!


---
NCOA Marketing Company is transitioning to Still Serving Promos. With Still Serving, our valued customers can expect the same quality products and service from our all-Veteran and Veteran-family team. We look forward to continuing to meet your needs. Be sure to like our new new webpage.

| | |
| --- | --- |
| 47th EANGUS Annual Conference | |
EANGUS
Charleston, WV
11-16 August, 2018

Exhibitor Registration
Individual Registration

READ MORE
| | |
| --- | --- |
| Please donate to help the National Guard as they recover from the 2017 hurricane season | |
EANGUS
You can now split your donation equally, or choose the area to support: Texas, Puerto Rico, Virgin Islands, or Florida.

While the National Guard Soldiers and Airmen are helping their fellow citizens, their own homes have been flooded and their contents destroyed. EANGUS is accepting donations to help those heroes. Please be generous and make a donation today.

ALL FUNDS WE RECEIVE GO TO THOSE GUARD FAMILIES. NO MONEY IS TAKEN OUT FOR ADMINISTRATIVE FEES OR OTHER EXPENSES.
READ MORE
| | |
| --- | --- |
|   |  MORE GUARD AND MILITARY NEWS |
---
| | |
| --- | --- |
| Military experts, leaders say 'up or out' promotion system outdated | |
Stars and Stripes
A panel of military experts and leaders urged lawmakers on Jan. 24 to revamp a woefully outdated officer promotion system that has plagued recruiting and retention efforts. The system, born of a 1980 law called the Defense Officer Personnel Management Act, standardized military promotions and established an "up or out" career path for service members.
READ MORE
| | |
| --- | --- |
| DoD: One mistaken click won't force you into the new retirement system | |
Army Times
Could some service members inadvertently make an irrevocable decision about the new Blended Retirement System because of the configuration of a Defense Department website? It's not all that likely, according to DoD officials who outlined the multistep process required for soldiers, sailors and airmen to opt into the BRS. But the layout of the myPay website, which is where members of those three branches go to make their BRS choice, has led to at least some confusion.
READ MORE
---
---
| | |
| --- | --- |
| Why the Air Force will get more enlisted drone pilots | |
Military.com via We Are The Mighty
The second annual enlisted remotely piloted aircraft pilot selection board met recently to decide on the next enlisted airmen who will attend training and soon fly the RQ-4 Global Hawk. The Air Force Personnel Center will decide on 40 new airmen — an increase from last year's pool — out of 134 applicants by February, officials said. "The board was held to select 40 Airmen total, including 30 primaries (same as last year) and 10 alternates (an increase of 5 from last year)," personnel center spokesman Mike Dickerson told Military.com.
READ MORE
| | |
| --- | --- |
| Beards for troops? Top enlisted leader is no fan of facial hair | |
Military Times
The hipster beard of the 2010s is still going strong, as is the groundswell from service members who want to be able to wear one while in uniform. In a bid to be more inclusive, the Army in 2017 authorized beards for Sikh soldiers as part of an ongoing study into how facial hair and head coverings affect the integrity of gas masks designed to protect troops in chemical attacks.
READ MORE
| | |
| --- | --- |
| Mattis orders review of how troops use Fitbits, other fitness apps following breach | |
Military Times
Defense Secretary Jim Mattis has directed a DoD-wide review of fitness app use policies following the news this weekend that an app used by troops revealed sensitive military information, the Pentagon said Jan. 29. "Secretary Mattis has been very clear about not highlighting our capabilities to aid the enemy or give the enemy any advantage," said Pentagon spokesman Army Col. Rob Manning. "The secretary is aware [of the breach] and we are taking a look at our department-wide policies to determine if [they] need to be updated."
READ MORE
---
| | |
| --- | --- |
| EANGUS USAA Rewards Credit Card | |
USAA
Apply for the EANGUS USAA Rewards™ credit card available in both American Express® and Visa Signature®. The card that makes it easy for you to support EANGUS.
With this card, you can help EANGUS continue its mission to provide a voice on Capitol Hill on enlisted National Guard issues.
USAA Bank will make a contribution to EANGUS when you open an account, make eligible purchases and keep an active account.
Your support helps EANGUS address issues affecting active and retired National Guard, their families and employers.
USAA is the Exclusive Provider of the Financial Services for EANGUS.


| | |
| --- | --- |
| Shop with Benefits! | |
EANGUS
EANGUS Members save more, with our new and enhanced member benefit programs! Visit https://eangus.org/benefits-2/ to learn about the member discount programs we've created, to save you money on everyday products and services ranging from travel to shopping, and insurance to health and wellness. These programs are made available to all members and their families because of your membership!




| | |
| --- | --- |
| Company Solo and Team CDL A Drivers Needed! | |
EANGUS
For GUARANTEED COMPENSATION and our PREMIUM PAY OUT, Call Mike at 877-417-7170 or visit www.cadencepremier.com.

Why Cadence?
GUARANTEED PAY!!!!

As a part of the Cadence team, our Class A CDL driver can expect honestly and to be treated with respect, all while knowing that you're an important part of the team that helps build our success.

We take great care of all of our drivers, but you should really check out our TEAM DRIVING OPPORTUNITIES. Are you Solo? We can partner you up, no problem!

Click here for a video about Cadence's story, culture, and what they can offer you.
READ MORE
| | |
| --- | --- |
| Take a well-deserved vacation with Boots to Journeys | |
EANGUS/Boots to Journeys
Boots to Journeys serves military families by meticulously planning effortless escapes. Their vacations help you recapture memorable moments which were put on hold during your years of service, while we focus on the details and help protect your investment for the next adventure in your life.

Boots to Journeys is an EANGUS Bronze Corporate Partner and books Executive Council travel.
READ MORE
| | |
| --- | --- |
| From our Platinum Partner — Recruit Military | |
EANGUS
RecruitMilitary is America's top military-centric employment-focused resource. We understand and appreciate the immense talent stemming from the military community, because we are a part of it. Together with EANGUS, we are proud to present a new resource center that is focused on ensuring that all member of the National Guard have access to gainful employment and career opportunities. Your selfless service to America is forever appreciated and Corporate America recognizes your talent. We are here to make sure you can pursue professional development and sustainability, while you serve and protect the country.

Through this resource center, you have access to 250,000+ career opportunities through our job board nationally, with the ability to see who is hiring directly in your area/zip code. You will also have access to 125+ ALL MILITARY career fairs annually. If you do not reside in a market where we hold a physical career fair, we also hold 6 virtual career fairs annually, based on region (Western, Central, and Eastern). Within this resource center, you will also find tutorials on how to stand out on our job board, build a profile that showcases your military background and talent, build and translate a military-to-civilian resume, as well as download an ATS-friendly resume template. Need help developing your interviewing techniques, or simply understanding general best practices? We have you covered on that front as well. Please join us, and get connected with the next great career opportunity!

EANGUS Recruit Military Employment Resources
Job Search Here
| | |
| --- | --- |
| EANGUS/NGAUS Short Term Recovery Insurance Plan | |
EANGUS/NGAUS
READ MORE
| | |
| --- | --- |
| Dental Cleanings Can Save Time, Money and Even Your Life | |
TRICARE
Chances are you know someone that only gets their teeth cleaned every few years. You may even be that person. But, frequent and regular cleanings are more important than most people think. Beyond helping to maintain a bright and clean smile, regular cleanings help your overall health in many ways.
READ MORE
---
Missed last week's issue? See which articles your colleagues read most.
Don't be left behind. Click here to see what else you missed.
---