This message was sent to ##Email##
| | |
| --- | --- |
| February 7, 2019 |   |
---
| | |
| --- | --- |
| 5 tax tips for service members and their families | |
USAA/EANGUS
As tax time approaches, military members and their families should take time to understand the special advantages the IRS extends to them. Here are some of the benefits that could apply to you.


---
| | |
| --- | --- |
| South Carolina's last elected adjutant general to retire | |
U.S. National Guard
The South Carolina Military Department will change leadership on February 16, 2019, and close the chapter for the last popularly elected adjutant general in the nation, South Carolina's Adjutant General, U.S. Army Maj. Gen. Robert E. Livingston, Jr. With the passing of legislation in 2014 supported by Livingston, the South Carolina governor now appoints this cabinet position, and the South Carolina Senate confirms the nominee. Livingston has served as the adjutant general since 2011 and will be retiring after more than 40 years of military service.
READ MORE
| | |
| --- | --- |
| Embattled VA health care system may merge with Pentagon's | |
Bloomberg Government
In an announcement released recently the Defense Health Agency said that an initiative known as DOD VA Health Care Staffing Services has reached the "strategy development stage." The effort is designed to merge the delivery of health care using facilities run by both agencies to serve the two populations of beneficiaries in a combined fashion, according to veterans' advocates. "The idea in itself makes sense," said Pat Murray, Deputy Director of the National Legislative Service for Veterans of Foreign Wars. "But it's going to be a lot harder than I think they understand."
READ MORE
| | |
| --- | --- |
| Air Force updates enlisted evaluation policies | |
FEDweek
The policies that guide performance evaluations for active-duty, Reserve and National Guard airmen have changed. The service has said that the new guidelines would affect every enlisted who wears its blue uniform. Some provisions include relaxation of the provision that senior enlisteds must complete associate's degrees or higher at the Community College of the Air Force in order to be eligible for promotion and the inclusion of senior enlisted leaders as members of the Enlisted Forced Distribution Panel.
READ MORE
---
Promoted by

 
---
| | |
| --- | --- |
| EANGUS USAA Rewards Credit Card | |
USAA
Apply for the EANGUS USAA Rewards™ credit card available in both American Express® and Visa Signature®. The card that makes it easy for you to support EANGUS.

USAA Bank will make a contribution to EANGUS when you open an account, make eligible purchases and keep an active account. Your support helps EANGUS address issues affecting active and retired National Guard, their families and employers.

Thank you to our Affinity Partner, USAA. USAA is the Exclusive Provider of the Financial Services for EANGUS.


| | |
| --- | --- |
|   |  MEET NEW FRIENDS / MAKE A DIFFERENCE |
---
| | |
| --- | --- |
| State Presidents/Legislative Workshop(s) | |
EANGUS
25-27 Feb. 2019

We welcome members of your state association and members from all around the country in Washington, D.C., to help kick-off EANGUS National Office advocacy efforts for the 116th Congress. The EANGUS National Office staff will host guest speakers, panel discussions, breakout sessions, and receptions during the workshop.

Learn more and register here.

Draft Agendas are now available online:
EANGUS Legislative Workshop Agenda
State Presidents' Workshop Agenda


| | |
| --- | --- |
| 2019 EANGUS Prospectus/Exhibitor Information and Application | |
EANGUS
The exhibitor floor plan for EANGUS' 48th Annual Conference is now available online.

Booths will be assigsned on a first come/first serve basis. Floor plan will be updated on Mondays.
EANGUS Platinum Corporate Partners will get priority placement until 1 March, 2019.
| | |
| --- | --- |
| Fall in Love with your Association | |
EANGUS
Membership Drive launches 14 Feb. for 20 weeks. We'll end by Celebrating your Association on the 4th of July! The states with the highest percentages of growth will earn $$$ CASH $$$ prizes to include a cash prize for the top "recruiter."

Stayed tuned on 14 Feb. for Membership Drive details!
---
| | |
| --- | --- |
| The 2019 EANGUS scholarship period is now open! | |
EANGUS
Great opportunities for members, dependents, and Auxiliary members.

For a complete list of available schools and scholarships, click here.

| | | |
| --- | --- | --- |
| | | CSU offers flexible online degree programs and affordable tuition rates to military families. CSU provides its students with online associate, bachelor's, master's, and doctoral degree programs in business administration, criminal justice, fire administration, occupational safety and health, and more. Visit ColumbiaSouthern.edu/Military or call (877) 347-6050 to learn more. |
| | |
| --- | --- |
| Enlisted Guardians: Our Legacy, Our Future | |
EANGUS
On Nov. 10, Mr. Selman, EANGUS President CSM (Ret) Karen Craig, and several EANGUS Executive Council members were present when the portrait was revealed to our members for the first time. This special ceremony occurred during the Pennsylvania National Guard Associations State Conference and Banquet held in Lancaster, Pennsylvania.

As of 10 January 2019, all current orders have been shipped.

Portraits are still available for purchase. We encourage State Associations to place their orders prior to the Legislative Workshop at the end of February so that the State President or designated representative can pick up the prints at that time. We will, however, ship to your address of choice. https://eangus.org/national-guard-portrait/



Heroes Linked is your no-cost tool for securing post-military career success. Connect with individuals in the workforce, build impactful professional networks, open doors, and market yourself appropriately to the public and private sectors. We are a nonprofit program committed to National Guard members, spouses, and Gold Star families. Join Today




Reach Your Prospects Every Week




Thousands of industry professionals subscribe to association news briefs, which allows your company to push messaging directly to their inboxes and take advantage of the association's brand affinity.

Connect with Highly Defined Buyers and Maximize Your Brand Exposure
| | |
| --- | --- |
| Please donate now to help National Guard families affected by hurricanes, fires, floods and natural disasters | |
EANGUS
While the National Guard Soldiers and Airmen are helping their fellow citizens, their own homes have been flooded and their contents destroyed. EANGUS is accepting donations to help those heroes. Please be generous and make a donation today.
READ MORE
---
---
| | |
| --- | --- |
| Legislative Action Center | |
EANGUS

Click here to view EANGUS' Legislative Action Center, featuring current advocacy campaigns, email alert sign-ups, and a way to contact your elected officials.


| | |
| --- | --- |
| Listen to the EANGUS Podcast | |
EANGUS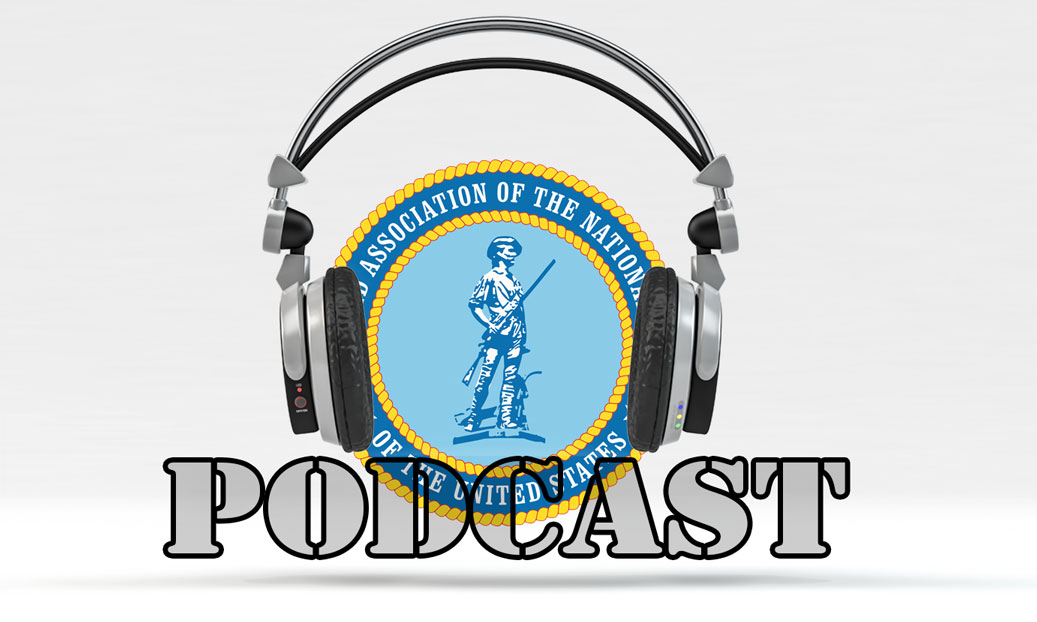 Providing news and updates from the national headquarters of EANGUS, this podcast keeps you up-to-date on legislation, services, and events from Washington, D.C.

Latest Podcast – 30 Jan. 2019 – Click here to download.
See our YouTube channel for our most recent video updates.
---
---
| | |
| --- | --- |
| From our Platinum Partner — RecruitMilitary | |
EANGUS
RecruitMilitary is America's top military-centric employment-focused resource. We understand and appreciate the immense talent stemming from the military community, because we are a part of it. Together with EANGUS, we are proud to present a new resource center that is focused on ensuring that all member of the National Guard have access to gainful employment and career opportunities.

EANGUS RecruitMilitary Employment Resources
Job Search Here

READ MORE
| | |
| --- | --- |
| Company Solo and Team CDL A drivers needed! | |
EANGUS
For GUARANTEED COMPENSATION and our PREMIUM PAY OUT, Call Mike at 877-417-7170 or visit www.cadencepremier.com.

Click here for a video about Cadence's story, culture, and what they can offer you.
READ MORE
---
| | |
| --- | --- |
| Accidental Death & Dismemberment Insurance | |
EANGUS
Dues-paying members and life members of the Enlisted Association of the National Guard of the United States, or EANGUS, have an accidental death and dismemberment (AD&D) benefit at no extra cost to the member.

This $2,500 benefit, will automatically cover all members under age 80 whose national dues have been received or accounted for by their respective national association headquarters. There are no other enrollment requirements for the member to be covered.

For more info on the AD&D member benefit, click here.
---
| | |
| --- | --- |
| Boots to Journeys: 2019 Normandy and Paris Experience | |
EANGUS/Boots to Journeys
It's an experience 75 years in the making: Take a journey to Paris and the beaches of Normandy — visit the world-famous landmarks in the City of Lights and witness the history of World War II's European theater. Depart on Oct. 5, 2019. For more information, contact Michael Pickens at 1-833-490-0390 or travel@bootstojourneys.com.

Boots to Journeys is an EANGUS Bronze Corporate Partner and books Executive Council travel.
READ MORE
---
| | |
| --- | --- |
| Thank you to our Corporate Partners for their support | |
EANGUS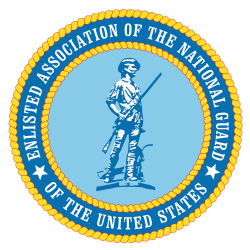 Check out our Corporate Partners' products and services that support EANGUS.

To view our Partners via the EANGUS Site: http://eangus.org/corporate-partner-list/


---
Special thanks to our Affinity Partner, USAA!


---
| | |
| --- | --- |
| Shop with Benefits | |
---
| | |
| --- | --- |
| Preventing winter injuries with TRICARE | |
TRICARE
The Centers for Disease Control and Prevention says cold weather can cause extra strain on your heart. Outside of heart strain, cold-weather injuries such as hypothermia, frostbite and falls can occur if you aren't careful. There are things you can do to help protect your health and safety. Know your TRICARE options for getting care. And follow these tips to prevent, spot and treat winter injuries.
READ MORE
7701 Las Colinas Ridge, Ste. 800, Irving, TX 75063