---
| | |
| --- | --- |
| Deploy or get out: New Pentagon plan could boot thousands of non-deployable troops | |
Army Times
Service members who have been non-deployable for the past 12 months or more will be separated from the military, based on new Defense Department policies that are under final review. The "policy will require the services to process members who are non-deployable for 12 consecutive months for admin or disability separation," according to a draft summary of the policy obtained by Military Times.
READ MORE
| | |
| --- | --- |
| Senators reach two-year budget deal | |
NPR
Senate leaders have reached a bipartisan budget agreement to increase military and domestic spending levels for two years, paving the way for a the first long-term spending pact since President Trump took office. According to congressional sources briefed on the deal, the plan eliminates mandatory spending cuts for two years and increases Pentagon spending by $80 billion and domestic spending by $63 billion for the 2018 fiscal year.
READ MORE
| | |
| --- | --- |
| Goodbye, tape test? Sweeping DoD fitness review underway | |
Military Times
As the Pentagon seeks to build a fitter force, everything is under review — from a new PT test to eliminating the dreaded body fat tape test to changing how troops eat and exercise. The potentially sweeping fitness policy changes are part of an effort to meet Defense Secretary Jim Mattis' call for a more lethal, deployable force. There's a "marginally increasing number of individuals across the services who are not able to pass their basic physical fitness test to serve in their respective services," Air Force Gen. Paul Selva, vice chairman of the Joint Chiefs, told reporters Jan. 30.
READ MORE
| | |
| --- | --- |
|   |  EANGUS NATIONAL OFFICE UPDATE |
---
| | |
| --- | --- |
| 2018 State President & Legislative Workshop(s) Reception Photos | |
EANGUS
Click here to view photos from the 2018 State President & Legislative Workshop(s).

These photos are also available via the EANGUS Public Documents Folder Legislative Workshops > 2018 Legislative Workshop > 2018_State_Pres_&Leg_W/S_Photos from Leg WS on the EANGUS Website: https://eangus.org/document-library/.
READ MORE
| | |
| --- | --- |
| 2018 Scholarship Applications | |
EANGUS
The scholarship openings have been delayed and will open next week.

USAA Scholarship
STATE ASSOCIATIONS can request $1,000 to be used for educational expenses for a Soldier, Airman or Family Member. This year all requests must be submitted no later than August 20, 2018.

NOTE: This process is for state associations only and not individual applicants. Please click here for the scholarship form, and here for the requested W-9.

For more information on all scholarships, click here.
| | |
| --- | --- |
| EANGUS has a podcast! | |
EANGUS
Providing news and updates from the national headquarters of EANGUS, this podcast keeps you up-to-date on legislation, services, and events from Washington, D.C.

Podcast – 4 JAN 2018 – Click here to download.

Content:
Daniel Elkins and Scott Bousum discuss wide ranging topics including continuity of healthcare, Reserve Component duty status, VA healthcare costs, and education benefits.

Listen on iTunes or download from the iTunes store.

| | |
| --- | --- |
| Legislative Action Center | |
EANGUS

Click here to view EANGUS' Legislative Action Center, featuring current advocacy campaigns, email alert sign-ups, and a way to contact your elected officials.


YouTube Channel: EANGUS National Office
Our latest YouTube updates:
Drill Talking Points
EANGUS 2017 Conference Videos
TRICARE UPDATES
---
| | |
| --- | --- |
| Thank you to our Corporate Partners for their support | |
EANGUS
Check out our Corporate Partners' products and services that support EANGUS.

To view our Partners via the EANGUS Site: http://eangus.org/corporate-partner-list/


---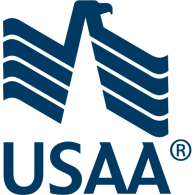 Special thanks to our Affinity Partner, USAA!


---
NCOA Marketing Company is transitioning to Still Serving Promos. With Still Serving, our valued customers can expect the same quality products and service from our all-Veteran and Veteran-family team. We look forward to continuing to meet your needs. Be sure to like our new new webpage.

| | |
| --- | --- |
| 47th EANGUS Annual Conference | |
EANGUS
Charleston, WV
11-16 August, 2018

Exhibitor Registration
Individual Registration

READ MORE
| | |
| --- | --- |
| Please donate to help the National Guard as they recover from the 2017 hurricane season | |
EANGUS
You can now split your donation equally, or choose the area to support: Texas, Puerto Rico, Virgin Islands, or Florida.

While the National Guard Soldiers and Airmen are helping their fellow citizens, their own homes have been flooded and their contents destroyed. EANGUS is accepting donations to help those heroes. Please be generous and make a donation today.

ALL FUNDS WE RECEIVE GO TO THOSE GUARD FAMILIES. NO MONEY IS TAKEN OUT FOR ADMINISTRATIVE FEES OR OTHER EXPENSES.
READ MORE
| | |
| --- | --- |
|   |  MORE GUARD AND MILITARY NEWS |
---
| | |
| --- | --- |
| Veteran unemployment hit record low in 2017 | |
Military Times
Veteran unemployment hit a record low in 2017, creeping below 4 percent for the first time on record, federal statistics show. The drop to 3.7 percent continues a downward trend in veteran unemployment since the percentage of veterans without jobs was at its peak in 2010, according to Bureau of Labor Statistics data. The lower unemployment rates were true for all veteran subgroups, including post-9/11 veterans, whose yearly average dropped to 4.5 percent last year from 5.1 percent in 2016.
READ MORE
| | |
| --- | --- |
| US starts Iraq drawdown after declaration of victory over ISIS | |
The Associated Press via Military.com
American troops have started to draw down from Iraq following Baghdad's declaration of victory over the Islamic State group last year, according to Western contractors at a U.S.-led coalition base in Iraq. In Baghdad, an Iraqi government spokesman on Feb. 5 confirmed to The Associated Press that the drawdown has begun, though he stressed it was still in its early stages and doesn't mark the beginning of a complete pullout of U.S. forces.
READ MORE
| | |
| --- | --- |
| VA sees big savings in expanding caregiver stipends, but lawmakers still worry about costs | |
Navy Times
Veterans Affairs Secretary David Shulkin insists a limited expansion of his department's caregivers stipend program could save the federal government around $2.5 billion annually. But the up-front costs of the plan still present a major obstacle for congressional lawmakers. On Feb. 6, the House Veterans' Affairs Committee renewed debate on the issue of VA's caregiver program, which awards living stipends — totaling up to several thousands of dollars a month — to the families of veterans who require around-the-clock home care.
READ MORE
| | |
| --- | --- |
| Army offers $5,000 bonus for college sophomores to join ROTC | |
Army Times
College sophomores on the fence about joining the Army may have 5,000 more reasons to do so. For the first time, the Army is offering a $5,000 bonus to sophomores who join Reserve Officer Training Corps, or ROTC. The bonus is intended for sophomores as lateral entry cadets who only have two years of school left, Lt. Col. Chris Belcher, a U.S. Army Cadet Command spokesman, told Army Times. It's also aimed at enticing potential cadets who haven't received a scholarship through ROTC, he said.
READ MORE
| | |
| --- | --- |
| AFEHRI preserves the legacy of past enlisted Airmen | |
Maxwell Air Force Base
With every generation of Airmen, there are lists of stories and sacrifices that are made. At the Air Force Enlisted Heritage Research Institute it's their mission to ensure the history of enlisted airmen are never forgotten. The AFEHRI was established in 1997 and is now home to approximately 230 displays, each one showcasing a different piece of Air Force history. Air Force museums are not uncommon, however, the AFEHRI is the only Air Force museum to focus solely on telling the stories of its enlisted corps.
READ MORE
| | |
| --- | --- |
| How Mattis changed his mind on nuclear weapons | |
The Washington Post
When retired Marine Corps Gen. Jim Mattis became defense secretary last year, he arrived at the Pentagon with reservations about the U.S. nuclear arsenal. He had doubts about an air-launched nuclear cruise missile under development at the Pentagon and questioned whether the United States should have intercontinental ballistic missile (ICBM) silos at all. But in the year since then, Mattis has changed his tune. The nuclear weapons policy his team rolled out at the Pentagon last week offered full-throated support for the military's current and planned nuclear capabilities, including the new cruise missile and the ICBM fleet he once questioned.
READ MORE
---
---
---
| | |
| --- | --- |
| EANGUS USAA Rewards Credit Card | |
USAA
Apply for the EANGUS USAA Rewards™ credit card available in both American Express® and Visa Signature®. The card that makes it easy for you to support EANGUS.
With this card, you can help EANGUS continue its mission to provide a voice on Capitol Hill on enlisted National Guard issues.
USAA Bank will make a contribution to EANGUS when you open an account, make eligible purchases and keep an active account.
Your support helps EANGUS address issues affecting active and retired National Guard, their families and employers.
USAA is the Exclusive Provider of the Financial Services for EANGUS.


| | |
| --- | --- |
| Shop with Benefits! | |
EANGUS
EANGUS Members save more, with our new and enhanced member benefit programs! Visit https://eangus.org/benefits-2/ to learn about the member discount programs we've created, to save you money on everyday products and services ranging from travel to shopping, and insurance to health and wellness. These programs are made available to all members and their families because of your membership!




| | |
| --- | --- |
| Company Solo and Team CDL A Drivers Needed! | |
EANGUS
For GUARANTEED COMPENSATION and our PREMIUM PAY OUT, Call Mike at 877-417-7170 or visit www.cadencepremier.com.

Why Cadence?
GUARANTEED PAY!!!!

As a part of the Cadence team, our Class A CDL driver can expect honestly and to be treated with respect, all while knowing that you're an important part of the team that helps build our success.

We take great care of all of our drivers, but you should really check out our TEAM DRIVING OPPORTUNITIES. Are you Solo? We can partner you up, no problem!

Click here for a video about Cadence's story, culture, and what they can offer you.
READ MORE
| | |
| --- | --- |
| Take a well-deserved vacation with Boots to Journeys | |
EANGUS/Boots to Journeys
Boots to Journeys serves military families by meticulously planning effortless escapes. Their vacations help you recapture memorable moments which were put on hold during your years of service, while we focus on the details and help protect your investment for the next adventure in your life.

Boots to Journeys is an EANGUS Bronze Corporate Partner and books Executive Council travel.
READ MORE
| | |
| --- | --- |
| From our Platinum Partner — Recruit Military | |
EANGUS
RecruitMilitary is America's top military-centric employment-focused resource. We understand and appreciate the immense talent stemming from the military community, because we are a part of it. Together with EANGUS, we are proud to present a new resource center that is focused on ensuring that all member of the National Guard have access to gainful employment and career opportunities. Your selfless service to America is forever appreciated and Corporate America recognizes your talent. We are here to make sure you can pursue professional development and sustainability, while you serve and protect the country.

Through this resource center, you have access to 250,000+ career opportunities through our job board nationally, with the ability to see who is hiring directly in your area/zip code. You will also have access to 125+ ALL MILITARY career fairs annually. If you do not reside in a market where we hold a physical career fair, we also hold 6 virtual career fairs annually, based on region (Western, Central, and Eastern). Within this resource center, you will also find tutorials on how to stand out on our job board, build a profile that showcases your military background and talent, build and translate a military-to-civilian resume, as well as download an ATS-friendly resume template. Need help developing your interviewing techniques, or simply understanding general best practices? We have you covered on that front as well. Please join us, and get connected with the next great career opportunity!

EANGUS Recruit Military Employment Resources
Job Search Here
| | |
| --- | --- |
| EANGUS/NGAUS Short Term Recovery Insurance Plan | |
EANGUS/NGAUS
READ MORE
| | |
| --- | --- |
| Learn What's New With Your TRICARE Benefit at Upcoming Webinar | |
TRICARE
Do you have a new TRICARE plan? Not sure how your new TRICARE coverage works? Do you have the same TRICARE plan, but not sure if anything changed? Join us on Monday, Feb. 12, from 1 to 2 p.m. (ET) for the "Take Command of Your Health: New Year, New TRICARE" webinar.
READ MORE
| | |
| --- | --- |
| New Features of the TRICARE Website | |
TRICARE
The TRICARE website is your first stop when you have questions about your benefit. At the start of the New Year, we introduced some redesigned features on the TRICARE website that make it easier for you to take command of your health. Beyond the new look and feel of the website, new features and tools will now help you find what you're looking for quicker.
READ MORE
| | |
| --- | --- |
| Reduced Costs for Certain Diabetes, High Cholesterol Drugs | |
TRICARE
TRICARE beneficiaries taking certain maintenance drugs for diabetes or high cholesterol are now paying lower or no copayments as part of a pilot program. The Medication Adherence Pilot Program, launched on Feb. 1, will examine whether people are more likely to follow a medication treatment plan when those drugs are available at no-or-reduced cost.
READ MORE
---
Missed last week's issue? See which articles your colleagues read most.
Don't be left behind. Click here to see what else you missed.
---