---
| | |
| --- | --- |
| Trump's 2019 budget calls for 2.6 percent pay raise, thousands more troops | |
Military Times
President Donald Trump's fiscal 2019 budget would give service members a 2.6 percent pay raise and add 24,100 more troops to the services' end strength, according to documents from the Pentagon. The $686 billion defense spending plan does not match exactly with the budget deal agreed upon by Congress last week, but gives an outline of the administration's military priorities looking ahead to next year. Lawmakers still have to finalize their fiscal 2018 spending plans before debating how the fiscal 2019 money should be allotted.
READ MORE
| | |
| --- | --- |
| Land nav, iron sights and more discipline: Big changes are coming to Army basic training | |
Army Times
Big changes are coming to basic training, according to the head of the Army's Center for Initial Military Training. After a multi-year review of the Army's basic and advanced individual training programs, the service is piloting a long list of changes and tweaks, with an eye toward a full roll-out in late spring, Maj. Gen. Malcolm Frost told reporters Feb. 9. "We took out a lot of redundant areas that had crept in, that did not get after the basics," he said.
READ MORE
| | |
| --- | --- |
| Army's $182 billion FY19 budget request seeks to fill capability gaps | |
Defense News
The Army's $182 billion fiscal 2019 budget request is a major funding boost over recent years and seeks to continue readiness recovery and fill capability gaps. The Army's top line is a $13 billion increase over the yet-to-be-passed FY18 defense budget of $169 billion. The service wants $148 billion in its base budget and $34 billion in overseas contingency operations in order to make continued readiness improvements and to meet its requirements laid out in the new National Defense Strategy.
READ MORE
| | |
| --- | --- |
|   |  EANGUS NATIONAL OFFICE UPDATE |
---
| | |
| --- | --- |
| 2018 Scholarship Applications | |
EANGUS
The scholarship application period is now open.

For more information, visit https://eangus.org/we-care-for-america/scholarship-information/.

---
USAA Scholarship
STATE ASSOCIATIONS can request $1,000 to be used for educational expenses for a Soldier, Airman or Family Member. This year all requests must be submitted no later than August 20, 2018.

NOTE: This process is for state associations only and not individual applicants. Please click here for the scholarship form, and here for the requested W-9.
| | |
| --- | --- |
| EANGUS has a podcast! | |
EANGUS
Providing news and updates from the national headquarters of EANGUS, this podcast keeps you up-to-date on legislation, services, and events from Washington, D.C.

Podcast – 4 JAN 2018 – Click here to download.

Content:
Daniel Elkins and Scott Bousum discuss wide ranging topics including continuity of healthcare, Reserve Component duty status, VA healthcare costs, and education benefits.

Listen on iTunes or download from the iTunes store.

| | |
| --- | --- |
| Legislative Action Center | |
EANGUS

Click here to view EANGUS' Legislative Action Center, featuring current advocacy campaigns, email alert sign-ups, and a way to contact your elected officials.


YouTube Channel: EANGUS National Office
Our latest YouTube updates:
Drill Talking Points
EANGUS 2017 Conference Videos
TRICARE UPDATES
---
| | |
| --- | --- |
| Thank you to our Corporate Partners for their support | |
EANGUS
Check out our Corporate Partners' products and services that support EANGUS.

To view our Partners via the EANGUS Site: http://eangus.org/corporate-partner-list/


---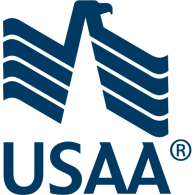 Special thanks to our Affinity Partner, USAA!


---
NCOA Marketing Company is transitioning to Still Serving Promos. With Still Serving, our valued customers can expect the same quality products and service from our all-Veteran and Veteran-family team. We look forward to continuing to meet your needs. Be sure to like our new new webpage.

| | |
| --- | --- |
| 47th EANGUS Annual Conference | |
EANGUS
Charleston, WV
11-16 August, 2018

Exhibitor Registration
Individual Registration

READ MORE
| | |
| --- | --- |
| Please donate to help the National Guard as they recover from the 2017 hurricane season | |
EANGUS
You can now split your donation equally, or choose the area to support: Texas, Puerto Rico, Virgin Islands, or Florida.

While the National Guard Soldiers and Airmen are helping their fellow citizens, their own homes have been flooded and their contents destroyed. EANGUS is accepting donations to help those heroes. Please be generous and make a donation today.

ALL FUNDS WE RECEIVE GO TO THOSE GUARD FAMILIES. NO MONEY IS TAKEN OUT FOR ADMINISTRATIVE FEES OR OTHER EXPENSES.
READ MORE
| | |
| --- | --- |
|   |  MORE GUARD AND MILITARY NEWS |
---
| | |
| --- | --- |
| Here's how Cyber Command is preparing for its next job | |
Fifth Domain
Leaders at the Department of Defense and Cyber Command are in the throes of a major undertaking: the elevation of the command to a full unified combatant command and no longer subordinate to U.S. Strategic Command. But how close is Cyber Command to that goal? A Pentagon spokesman told Fifth Domain in a statement that planning efforts are focused on creating efficiency, effectiveness and agility.
READ MORE
| | |
| --- | --- |
| Uniformed Services University offers degree opportunities for enlisted members | |
Department of Defense
Enlisted service members have often been referred to as the backbone of the military for their support, leadership, willingness to get the job done, and thirst for knowledge. Retaining dedicated, talented troops is important to ensuring that their experience is passed on to the next generation of noncommissioned officers and to preparing them for careers in the civilian sector once they leave the service. The Uniformed Services University of the Health Sciences, known as USU, offers a wide variety of educational opportunities open to enlisted personnel.
READ MORE
| | |
| --- | --- |
| Bipartisan budget deal boosts military spending | |
By Seth Sandronsky
President Donald Trump signed a two-year federal budget that reopened the government after it briefly shut down overnight. The deal passed by Congress lifts caps on spending by an estimated $300 billion, with the majority of that increase going toward military funding. Trump hailed the legislation on Twitter: "Just signed Bill. Our Military will now be stronger than ever before. We love and need our Military and gave them everything — and more. First time this has happened in a long time. Also means JOBS, JOBS, JOBS!"
READ MORE
| | |
| --- | --- |
| Controversies mount as VA officials work to stay focused on health care reforms | |
Military Times
Amid the turmoil of a new administration, officials at the Department of Veterans Affairs managed to get through 2017 with relatively little distraction and political drama. They haven't been as lucky in 2018. The past six weeks for VA have included a Republican senator publicly blasting Secretary David Shulkin as a liar, a report that White House officials have considered firing a top deputy, the leak of an inspector general report condemning Shulkin for misuse of government travel, and no answers to a pair of lingering vacancies in top department leadership roles.
READ MORE
| | |
| --- | --- |
| Trump's infrastructure plan includes new rules for VA property sales | |
Military Times
President Donald Trump's sweeping new infrastructure plan unveiled Feb. 12 includes provisions for the Department of Veterans Affairs to keep profits from real estate sales and to more easily trade existing properties to for more favorable leases, moves designed to help better manage the agency's national footprint. The plan calls for $200 billion in direct government spending coupled with additional state and local funding to launch wide-ranging infrastructure improvements, encourage private investment in communities and reduce bureaucratic requirements for construction projects.
READ MORE
---
---
---
| | |
| --- | --- |
| EANGUS USAA Rewards Credit Card | |
USAA
Apply for the EANGUS USAA Rewards™ credit card available in both American Express® and Visa Signature®. The card that makes it easy for you to support EANGUS.
With this card, you can help EANGUS continue its mission to provide a voice on Capitol Hill on enlisted National Guard issues.
USAA Bank will make a contribution to EANGUS when you open an account, make eligible purchases and keep an active account.
Your support helps EANGUS address issues affecting active and retired National Guard, their families and employers.
USAA is the Exclusive Provider of the Financial Services for EANGUS.


| | |
| --- | --- |
| Shop with Benefits! | |
EANGUS
EANGUS Members save more, with our new and enhanced member benefit programs! Visit https://eangus.org/benefits-2/ to learn about the member discount programs we've created, to save you money on everyday products and services ranging from travel to shopping, and insurance to health and wellness. These programs are made available to all members and their families because of your membership!




| | |
| --- | --- |
| Company Solo and Team CDL A Drivers Needed! | |
EANGUS
For GUARANTEED COMPENSATION and our PREMIUM PAY OUT, Call Mike at 877-417-7170 or visit www.cadencepremier.com.

Why Cadence?
GUARANTEED PAY!!!!

As a part of the Cadence team, our Class A CDL driver can expect honestly and to be treated with respect, all while knowing that you're an important part of the team that helps build our success.

We take great care of all of our drivers, but you should really check out our TEAM DRIVING OPPORTUNITIES. Are you Solo? We can partner you up, no problem!

Click here for a video about Cadence's story, culture, and what they can offer you.
READ MORE
| | |
| --- | --- |
| Take a well-deserved vacation with Boots to Journeys | |
EANGUS/Boots to Journeys
Boots to Journeys serves military families by meticulously planning effortless escapes. Their vacations help you recapture memorable moments which were put on hold during your years of service, while we focus on the details and help protect your investment for the next adventure in your life.

Boots to Journeys is an EANGUS Bronze Corporate Partner and books Executive Council travel.
READ MORE
| | |
| --- | --- |
| From our Platinum Partner — Recruit Military | |
EANGUS
RecruitMilitary is America's top military-centric employment-focused resource. We understand and appreciate the immense talent stemming from the military community, because we are a part of it. Together with EANGUS, we are proud to present a new resource center that is focused on ensuring that all member of the National Guard have access to gainful employment and career opportunities. Your selfless service to America is forever appreciated and Corporate America recognizes your talent. We are here to make sure you can pursue professional development and sustainability, while you serve and protect the country.

Through this resource center, you have access to 250,000+ career opportunities through our job board nationally, with the ability to see who is hiring directly in your area/zip code. You will also have access to 125+ ALL MILITARY career fairs annually. If you do not reside in a market where we hold a physical career fair, we also hold 6 virtual career fairs annually, based on region (Western, Central, and Eastern). Within this resource center, you will also find tutorials on how to stand out on our job board, build a profile that showcases your military background and talent, build and translate a military-to-civilian resume, as well as download an ATS-friendly resume template. Need help developing your interviewing techniques, or simply understanding general best practices? We have you covered on that front as well. Please join us, and get connected with the next great career opportunity!

EANGUS Recruit Military Employment Resources
Job Search Here
| | |
| --- | --- |
| EANGUS/NGAUS Short Term Recovery Insurance Plan | |
EANGUS/NGAUS
READ MORE
| | |
| --- | --- |
| New Features of the TRICARE Website | |
TRICARE
The TRICARE website is your first stop when you have questions about your benefit. At the start of the New Year, we introduced some redesigned features on the TRICARE website that make it easier for you to take command of your health. Beyond the new look and feel of the website, new features and tools will now help you find what you're looking for quicker.
READ MORE
| | |
| --- | --- |
| We Want Your Feedback. Take Our TRICARE Publications Survey | |
TRICARE
We want your feedback. Got comments or suggestions about a TRICARE newsletter, fact sheet or handbook you read recently? Take a brief survey about our TRICARE publications. Your feedback is important!
READ MORE
---
Missed last week's issue? See which articles your colleagues read most.
Don't be left behind. Click here to see what else you missed.
---