This message was sent to ##Email##
| | |
| --- | --- |
| February 21, 2019 |   |
---
| | |
| --- | --- |
| What a recent home sale can mean for your taxes | |
Congratulations! You sold your house at a nice profit. But will the tax man take a big chunk of it? It often depends on the capital gains tax exclusion.


---
| | |
| --- | --- |
| These 6 states have National Guard forces that could rival a foreign army | |
Business Insider via Beaumont Enterprise
As of December 2018, nearly 430,000 Americans served in the US Army and Air National Guard, according to Department of Defense data. Guard members sign up to commit one weekend a month and two weeks per year for training — but are often asked to sacrifice much more in service to their state and country. When it comes to capabilities, no two states are alike — Business Insider ranked the top six, measuring everything from sheer size of force to whether the state has special forces, strike and a brigade combat team.
READ MORE
| | |
| --- | --- |
| Air Force releases deploy-or-out policy guidelines | |
Military.com
The U.S. Air Force has issued new guidelines for active-duty, reserve and National Guard airmen who are considered non-deployable, and officials will immediately begin flagging those who have been unable to deploy for 12 consecutive months for separation consideration. In a memorandum, the service said airmen who have been non-deployable for more than a year "will be notified by their chain of command and evaluated for retention either through referral to the Disability Evaluation System or consideration for administrative separation." "We expect all Airmen to exercise personal accountability for their deployable status and to take the necessary steps to maintain their readiness," Chief Master Sergeant of the Air Force Kaleth O. Wright said in the memorandum.
READ MORE
| | |
| --- | --- |
| This new Army app lets soldiers access personnel records on their phones | |
Army Times
National Guardsmen have been helping the Army beta test its forthcoming online personnel system, and starting this month, they can access it on-the-go. The Integrated Pay and Personnel System-Army app went live in February, according to a release from the Army, and it is now available to Pennsylvania and Washington, D.C., Guard members during this initial roll-out. Soldiers can access their information through the app without a common access card, with the ability to request record updates and monitor personnel actions.
READ MORE
---
Promoted by

 
---
| | |
| --- | --- |
| EANGUS USAA Rewards Credit Card | |
USAA
Apply for the EANGUS USAA Rewards™ credit card available in both American Express® and Visa Signature®. The card that makes it easy for you to support EANGUS.

USAA Bank will make a contribution to EANGUS when you open an account, make eligible purchases and keep an active account. Your support helps EANGUS address issues affecting active and retired National Guard, their families and employers.

Thank you to our Affinity Partner, USAA. USAA is the Exclusive Provider of the Financial Services for EANGUS.


| | |
| --- | --- |
|   |  MEET NEW FRIENDS / MAKE A DIFFERENCE |
---
| | |
| --- | --- |
| Membership Drive | |
EANGUS
The states with the highest percentages of growth will earn $$$ CASH $$$ prizes to include a cash prize for the top "recruiter."

For more information: https://eangus.org/fall-in-love-with-your-association/
| | |
| --- | --- |
| State Presidents/Legislative Workshop(s) | |
EANGUS
25-27 Feb. 2019

We welcome members of your state association and members from all around the country in Washington, D.C., to help kick-off EANGUS National Office advocacy efforts for the 116th Congress. The EANGUS National Office staff will host guest speakers, panel discussions, breakout sessions, and receptions during the workshop.

For information, agendas, and white papers: https://eangus.org/2019-legislative-workshop/


| | |
| --- | --- |
| 2019 EANGUS Prospectus/Exhibitor Information and Application | |
EANGUS
The exhibitor floor plan for EANGUS' 48th Annual Conference is now available online.

Booths will be assigsned on a first come/first serve basis. Floor plan will be updated on Mondays.
EANGUS Platinum Corporate Partners will get priority placement until 1 March, 2019.
---
| | |
| --- | --- |
| The 2019 EANGUS scholarship period is now open! | |
EANGUS
Great opportunities for members, dependents, and Auxiliary members.

For a complete list of available schools and scholarships, click here.

| | | |
| --- | --- | --- |
| | | CSU offers flexible online degree programs and affordable tuition rates to military families. CSU provides its students with online associate, bachelor's, master's, and doctoral degree programs in business administration, criminal justice, fire administration, occupational safety and health, and more. Visit ColumbiaSouthern.edu/Military or call (877) 347-6050 to learn more. |
| | |
| --- | --- |
| Enlisted Guardians: Our Legacy, Our Future | |
EANGUS
On Nov. 10, Mr. Selman, EANGUS President CSM (Ret) Karen Craig, and several EANGUS Executive Council members were present when the portrait was revealed to our members for the first time. This special ceremony occurred during the Pennsylvania National Guard Associations State Conference and Banquet held in Lancaster, Pennsylvania.

As of 10 January 2019, all current orders have been shipped.

Portraits are still available for purchase. We encourage State Associations to place their orders prior to the Legislative Workshop at the end of February so that the State President or designated representative can pick up the prints at that time. We will, however, ship to your address of choice. https://eangus.org/national-guard-portrait/



Heroes Linked is your no-cost tool for securing post-military career success. Connect with individuals in the workforce, build impactful professional networks, open doors, and market yourself appropriately to the public and private sectors. We are a nonprofit program committed to National Guard members, spouses, and Gold Star families. Join Today




Reach Your Prospects Every Week




Thousands of industry professionals subscribe to association news briefs, which allows your company to push messaging directly to their inboxes and take advantage of the association's brand affinity.

Connect with Highly Defined Buyers and Maximize Your Brand Exposure
| | |
| --- | --- |
| Please donate now to help National Guard families affected by hurricanes, fires, floods and natural disasters | |
EANGUS
While the National Guard Soldiers and Airmen are helping their fellow citizens, their own homes have been flooded and their contents destroyed. EANGUS is accepting donations to help those heroes. Please be generous and make a donation today.
READ MORE
---
---
| | |
| --- | --- |
| Legislative Action Center | |
EANGUS

Click here to view EANGUS' Legislative Action Center, featuring current advocacy campaigns, email alert sign-ups, and a way to contact your elected officials.


| | |
| --- | --- |
| Listen to the EANGUS Podcast | |
EANGUS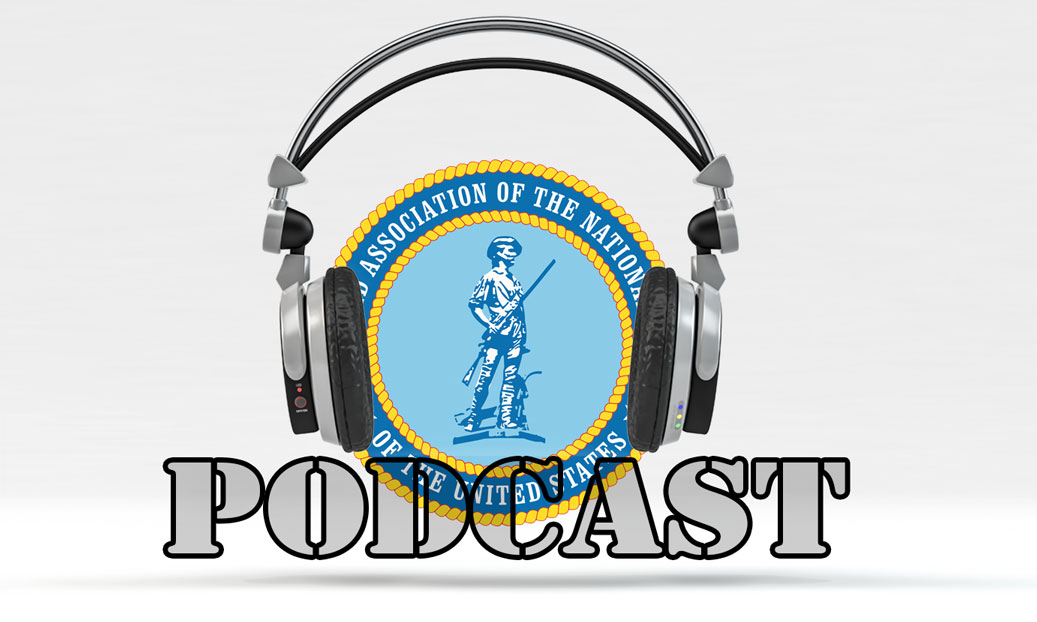 Providing news and updates from the national headquarters of EANGUS, this podcast keeps you up-to-date on legislation, services, and events from Washington, D.C.

Latest Podcast – 30 Jan. 2019 – Click here to download.
See our YouTube channel for our most recent video updates.
---
---
| | |
| --- | --- |
| From our Platinum Partner — RecruitMilitary | |
EANGUS
RecruitMilitary is America's top military-centric employment-focused resource. We understand and appreciate the immense talent stemming from the military community, because we are a part of it. Together with EANGUS, we are proud to present a new resource center that is focused on ensuring that all member of the National Guard have access to gainful employment and career opportunities.

EANGUS RecruitMilitary Employment Resources
Job Search Here

READ MORE
| | |
| --- | --- |
| Company Solo and Team CDL A drivers needed! | |
EANGUS
For GUARANTEED COMPENSATION and our PREMIUM PAY OUT, Call Mike at 877-417-7170 or visit www.cadencepremier.com.

Click here for a video about Cadence's story, culture, and what they can offer you.
READ MORE
---
| | |
| --- | --- |
| Accidental Death & Dismemberment Insurance | |
EANGUS
Dues-paying members and life members of the Enlisted Association of the National Guard of the United States, or EANGUS, have an accidental death and dismemberment (AD&D) benefit at no extra cost to the member.

This $2,500 benefit, will automatically cover all members under age 80 whose national dues have been received or accounted for by their respective national association headquarters. There are no other enrollment requirements for the member to be covered.

For more info on the AD&D member benefit, click here.
---
| | |
| --- | --- |
| Boots to Journeys: 2019 Normandy and Paris Experience | |
EANGUS/Boots to Journeys
It's an experience 75 years in the making: Take a journey to Paris and the beaches of Normandy — visit the world-famous landmarks in the City of Lights and witness the history of World War II's European theater. Depart on Oct. 5, 2019. For more information, contact Michael Pickens at 1-833-490-0390 or travel@bootstojourneys.com.

Boots to Journeys is an EANGUS Bronze Corporate Partner and books Executive Council travel.
READ MORE
---
| | |
| --- | --- |
| Thank you to our Corporate Partners for their support | |
EANGUS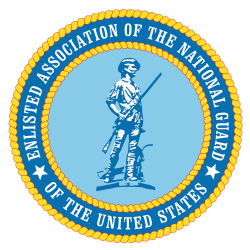 Check out our Corporate Partners' products and services that support EANGUS.

To view our Partners via the EANGUS Site: http://eangus.org/corporate-partner-list/


---
Special thanks to our Affinity Partner, USAA!


---
| | |
| --- | --- |
| Shop with Benefits | |
---
| | |
| --- | --- |
| Understanding your TRICARE explanation of benefits | |
TRICARE
If you've ever visited the doctor or hospital and used your health benefits, you've probably received an explanation of benefits. An EOB is sent after the claim for your visit is processed. It's an itemized statement that breaks down the cost-shares and deductibles. While an EOB isn't a bill, it's still an important document to read through and understand.
READ MORE
| | |
| --- | --- |
| Taking care of your heart with TRICARE benefits | |
TRICARE
Are you ready for Heart Health Month? This is the time to listen to and take care of your heart. You can do so by getting familiar with the risk factors of heart disease and taking action to reduce your risk. TRICARE covers cardiovascular disease screenings, including blood pressure and cholesterol checks.
READ MORE
7701 Las Colinas Ridge, Ste. 800, Irving, TX 75063