---
| | |
| --- | --- |
| Proposed bills would close pay, benefits gap for deployed Guard, Reserve troops | |
The Enid News & Eagle via Stars and Stripes
Deployed National Guardsmen and Reservists may achieve parity in pay and benefits with active-duty troops under bipartisan bills introduced in Congress recently. The National Guard and Reserves Benefit Parity Act, "addresses early retirement eligibility, high-deployment allowance and pay for mobilized federal civilian employees," according to a press release from the National Guard Association of the United States (NGAUS).
READ MORE
| | |
| --- | --- |
| Budget reformers seek fresh program reviews, among other things | |
Government Executive
In a nudge to Congress to fix its broken budget process, an ideologically diverse group of fiscal experts on Feb. 26 released a five-part plan they hope forms a "beachhead" to increase bipartisan cooperation. The report, "Building a Better Budget Process," is the fruit of 18 months of brainstorming sessions convened by the nonprofit Convergence Center for Policy Resolution.
READ MORE
| | |
| --- | --- |
| Kelly meets at White House with vets groups on VA chaos | |
Military.com
White House Chief of Staff John Kelly met with veterans groups Feb. 26 on the status of VA Secretary Dr. David Shulkin and the ongoing turmoil at the agency over Shulkin's charges that he was being undermined by Trump administration political appointees. The meeting at the White House included the advocacy group Concerned Veterans for America, which several of the major veterans organizations have charged is in league with efforts to oust Shulkin and outsource VA health care, according to sources familiar with the meeting.
READ MORE
| | |
| --- | --- |
|   |  EANGUS NATIONAL OFFICE UPDATE |
---
| | |
| --- | --- |
| 2018 Scholarship Applications | |
EANGUS
The scholarship application period is now open.

Scholarships available from the following: American Intercontinental University, American Public University System, Colorado Technical University, Grand Canyon University, Grantham University, Sonoran Desert Institute, Virgil Williams Scholarship, EANGUS Patriots Scholarship.

For more information, visit https://eangus.org/we-care-for-america/scholarship-information/.

---
USAA Scholarship
STATE ASSOCIATIONS can request $1,000 to be used for educational expenses for a Soldier, Airman or Family Member. This year all requests must be submitted no later than August 20, 2018.

NOTE: This process is for state associations only and not individual applicants. Please click here for the scholarship form, and here for the requested W-9.
| | |
| --- | --- |
| EANGUS has a podcast! | |
EANGUS
Providing news and updates from the national headquarters of EANGUS, this podcast keeps you up-to-date on legislation, services, and events from Washington, D.C.

Podcast – 4 JAN 2018 – Click here to download.

Content:
Daniel Elkins and Scott Bousum discuss wide ranging topics including continuity of healthcare, Reserve Component duty status, VA healthcare costs, and education benefits.

Listen on iTunes or download from the iTunes store.

| | |
| --- | --- |
| Legislative Action Center | |
EANGUS

Click here to view EANGUS' Legislative Action Center, featuring current advocacy campaigns, email alert sign-ups, and a way to contact your elected officials.


YouTube Channel: EANGUS National Office
Our latest YouTube updates:
Drill Talking Points
EANGUS 2017 Conference Videos
TRICARE UPDATES
---
| | |
| --- | --- |
| Thank you to our Corporate Partners for their support | |
EANGUS
Check out our Corporate Partners' products and services that support EANGUS.

To view our Partners via the EANGUS Site: http://eangus.org/corporate-partner-list/


---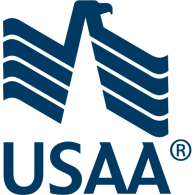 Special thanks to our Affinity Partner, USAA!


---
NCOA Marketing Company is transitioning to Still Serving Promos. With Still Serving, our valued customers can expect the same quality products and service from our all-Veteran and Veteran-family team. We look forward to continuing to meet your needs. Be sure to like our new new webpage.

| | |
| --- | --- |
| 47th EANGUS Annual Conference | |
EANGUS
Charleston, WV
11-16 August, 2018

Exhibitor Registration
Individual Registration

READ MORE
| | |
| --- | --- |
| Please donate to help the National Guard as they recover from the 2017 hurricane season | |
EANGUS
You can now split your donation equally, or choose the area to support: Texas, Puerto Rico, Virgin Islands, or Florida.

While the National Guard Soldiers and Airmen are helping their fellow citizens, their own homes have been flooded and their contents destroyed. EANGUS is accepting donations to help those heroes. Please be generous and make a donation today.

ALL FUNDS WE RECEIVE GO TO THOSE GUARD FAMILIES. NO MONEY IS TAKEN OUT FOR ADMINISTRATIVE FEES OR OTHER EXPENSES.
READ MORE
| | |
| --- | --- |
|   |  MORE GUARD AND MILITARY NEWS |
---
| | |
| --- | --- |
| Pentagon: No orders to review arming of troops in the workplace | |
Washington Examiner
The Pentagon said Feb. 26 it has not received any order to review its policy on allowing military personnel to be armed while on bases or other facilities, after President Trump indicated he wants to change current procedures. "We have not received any new guidance," said Lt. Col. Jamie Davis, a Pentagon spokesman, said of the policy, which was just updated 14 months ago in the wake of an attack on a Marine recruiting station and Navy Reserve center in Tennessee that killed five service members in 2015.
READ MORE
| | |
| --- | --- |
| Air Force still determining how many face separation under new policy | |
Military.com
As the military services begin to execute the Pentagon's new deploy-or-get-out policy, the Air Force is working to take into account its small number of "non-deployable" career fields while being fair to those who do a large share of deployments, the top civilian for the service said. The Air Force is keeping "fairness and the lethality of the force" in mind, Air Force Secretary Heather Wilson said during a roundtable interview here during the Air Force Association's Air Warfare Symposium. "The Air Force has had ... a lower percentage of non-deployable people than the other services, historically. We also have some career fields that don't deploy at all," Wilson said on Feb. 22.
READ MORE
| | |
| --- | --- |
| VA loans and new construction: When, and how, it can work | |
Military Times
One often-asked question about the VA home loan process skips over the "home" part entirely: Can veterans use the benefit to buy land? The short answer: No. The long answer is more complicated. VA-backed loans are designed solely to help a veteran purchase a primary residence, so if there's no residence, there's no loan. But an eligible veteran can apply for what VA calls a "construction/permanent home loan" that includes money to purchase the land in addition to funding the new home's construction.
READ MORE
| | |
| --- | --- |
| This new blood test can detect traumatic brain injury in troops | |
Army Times
A new type of blood test is being used to detect mild traumatic brain injury, Army researchers have announced. It is the first blood test for use in evaluating mild TBI to be approved by the U.S. Food and Drug Administration, according to a Feb. 14 release from the Army Medical Materiel Development Activity.
READ MORE
---
---
| | |
| --- | --- |
| Trump nominates former Army captain as new top benefits official for VA | |
Military Times
After a nearly two-and-a-half-year wait, the Veterans Benefits Administration is poised to get a new permanent leader. President Donald Trump on Feb. 21 nominated Army veteran Paul Lawrence as the next under secretary of Veterans Affairs for benefits, a post that has been manned by a series of acting officials since Allison Hickey stepped down from the job in October 2015.
READ MORE
| | |
| --- | --- |
| 1191st Engineer Company raises the floodgates for its hometown community | |
Ohio National Guard Public Affairs via DVIDS
The Ohio River was rising, it had crested at 53 feet and rain was in the forecast for days to come, putting the city of Portsmouth in jeopardy. On the afternoon of Feb. 19, over Presidents Day weekend, Capt. Coleman Johnson, commander of the local Ohio Army National Guard unit, received a phone call telling him his unit was needed, and needed fast. "From the time I first received the call, within 4 1/2 hours I was already having to tell people, 'No, we already have enough volunteers from the local area,'" Johnson said. "The vast majority of our Soldiers out here live within 50 miles of Portsmouth, so it really is Ohioans helping out their family and friends."
READ MORE
---
| | |
| --- | --- |
| EANGUS USAA Rewards Credit Card | |
USAA
Apply for the EANGUS USAA Rewards™ credit card available in both American Express® and Visa Signature®. The card that makes it easy for you to support EANGUS.
With this card, you can help EANGUS continue its mission to provide a voice on Capitol Hill on enlisted National Guard issues.
USAA Bank will make a contribution to EANGUS when you open an account, make eligible purchases and keep an active account.
Your support helps EANGUS address issues affecting active and retired National Guard, their families and employers.
USAA is the Exclusive Provider of the Financial Services for EANGUS.


| | |
| --- | --- |
| Shop with Benefits! | |
EANGUS
EANGUS Members save more, with our new and enhanced member benefit programs! Visit https://eangus.org/benefits-2/ to learn about the member discount programs we've created, to save you money on everyday products and services ranging from travel to shopping, and insurance to health and wellness. These programs are made available to all members and their families because of your membership!




| | |
| --- | --- |
| Company Solo and Team CDL A Drivers Needed! | |
EANGUS
For GUARANTEED COMPENSATION and our PREMIUM PAY OUT, Call Mike at 877-417-7170 or visit www.cadencepremier.com.

Why Cadence?
GUARANTEED PAY!!!!

As a part of the Cadence team, our Class A CDL driver can expect honestly and to be treated with respect, all while knowing that you're an important part of the team that helps build our success.

We take great care of all of our drivers, but you should really check out our TEAM DRIVING OPPORTUNITIES. Are you Solo? We can partner you up, no problem!

Click here for a video about Cadence's story, culture, and what they can offer you.
READ MORE
| | |
| --- | --- |
| Take a well-deserved vacation with Boots to Journeys | |
EANGUS/Boots to Journeys
Boots to Journeys serves military families by meticulously planning effortless escapes. Their vacations help you recapture memorable moments which were put on hold during your years of service, while we focus on the details and help protect your investment for the next adventure in your life.

Boots to Journeys is an EANGUS Bronze Corporate Partner and books Executive Council travel.
READ MORE
| | |
| --- | --- |
| From our Platinum Partner — Recruit Military | |
EANGUS
RecruitMilitary is America's top military-centric employment-focused resource. We understand and appreciate the immense talent stemming from the military community, because we are a part of it. Together with EANGUS, we are proud to present a new resource center that is focused on ensuring that all member of the National Guard have access to gainful employment and career opportunities. Your selfless service to America is forever appreciated and Corporate America recognizes your talent. We are here to make sure you can pursue professional development and sustainability, while you serve and protect the country.

Through this resource center, you have access to 250,000+ career opportunities through our job board nationally, with the ability to see who is hiring directly in your area/zip code. You will also have access to 125+ ALL MILITARY career fairs annually. If you do not reside in a market where we hold a physical career fair, we also hold 6 virtual career fairs annually, based on region (Western, Central, and Eastern). Within this resource center, you will also find tutorials on how to stand out on our job board, build a profile that showcases your military background and talent, build and translate a military-to-civilian resume, as well as download an ATS-friendly resume template. Need help developing your interviewing techniques, or simply understanding general best practices? We have you covered on that front as well. Please join us, and get connected with the next great career opportunity!

EANGUS Recruit Military Employment Resources
Job Search Here
| | |
| --- | --- |
| EANGUS/NGAUS Short Term Recovery Insurance Plan | |
EANGUS/NGAUS
READ MORE
| | |
| --- | --- |
| Register for TRICARE Webinar on National Guard and Reserve Health Care Options | |
TRICARE
Join us on Tuesday, March 6, from 1 to 2 p.m. (ET) for the "TRICARE Choices for National Guard and Reserve Members" webinar. National Guard and Reserve members experience various stages of activation throughout their military careers. Learn about these stages and the impact on your health care eligibility, as well as your medical, dental and pharmacy options.
READ MORE
| | |
| --- | --- |
| TRICARE Transition Challenges in the West Region | |
TRICARE
We are aware of the customer service issues our patients are experiencing in the West Region. Learn more about how we are fixing these issues, including waiving our usual authorization process through March 18.
READ MORE
---
Missed last week's issue? See which articles your colleagues read most.
Don't be left behind. Click here to see what else you missed.
---