This message was sent to ##Email##
| | |
| --- | --- |
| March 14, 2019 |   |
---
| | |
| --- | --- |
| 4 basic concepts to understand IRAs | |
USAA/EANGUS
In your 20s or 30s, retirement often feels like a pipe dream. Terms like "traditional IRA" and "Roth IRA" may be concepts you just don't want to think about yet. But an IRA, or individual retirement account, is one way to help you plan for retirement.


---
| | |
| --- | --- |
| White House proposes 3.1 percent pay raise for military | |
Military Times
Service members would see a 3.1 percent pay raise next January and the military would add about 30,000 more active-duty and reserve troops under President Donald Trump's fiscal 2020 budget proposal. For junior enlisted troops, a 3.1 percent pay hike would to about $815 more a year in pay. For senior enlisted and junior officers, the hike equals about $1,500 more. For an O-4 with 12 years service, it's more than $2,800 extra next year.
READ MORE
| | |
| --- | --- |
| 6 crucial job search tips — from vets, for vets | |
Military Times
Ever thought your military experience made you the perfect candidate for a job, only to apply and get nothing but radio silence on the other end? Here are some tips to help you make it through the job-search process without losing your mind, courtesy of five veterans who have been there.
READ MORE
| | |
| --- | --- |
| New, free transition program helps veterans find their mission after service | |
Military Times
In its early stages, the transition program "Warrior Week" is trying to set itself apart, offering a free, immersive, week-long bonding experience in the woods south of Atlanta, Georgia. The 500-acre property is home to a summer camp for kids in the warmer months and has been funded largely through a $20 million donation by Zac Brown of the Zac Brown Band. In addition, the band has devoted $2 of each ticket sale to continued funding of the site and its programs. But there is also a total $50 million investment over the first three years of their buildup and a phase II investment that totals $100 million.
READ MORE
---
Promoted by

 
---
| | |
| --- | --- |
| EANGUS USAA Rewards Credit Card | |
USAA
Apply for the EANGUS USAA Rewards™ credit card available in both American Express® and Visa Signature®. The card that makes it easy for you to support EANGUS.

USAA Bank will make a contribution to EANGUS when you open an account, make eligible purchases and keep an active account. Your support helps EANGUS address issues affecting active and retired National Guard, their families and employers.

Thank you to our Affinity Partner, USAA. USAA is the Exclusive Provider of the Financial Services for EANGUS.


| | |
| --- | --- |
|   |  MEET NEW FRIENDS / MAKE A DIFFERENCE |
---
| | |
| --- | --- |
| Membership Drive | |
EANGUS
The states with the highest percentages of growth will earn $$$ CASH $$$ prizes to include a cash prize for the top "recruiter."

For more information: https://eangus.org/fall-in-love-with-your-association/
| | |
| --- | --- |
|   |  2019 EANGUS NATIONAL CONFERENCE |
---
| | |
| --- | --- |
| EANGUS 48th Annual Conference 2019 | |
EANGUS
The exhibitor floor plan for EANGUS' 48th Annual Conference is now available online. Booths will be assigned on a first come/first serve basis. Floor plan will be updated on Mondays.

2019 EANGUS Prospectus/Exhibitor Information and Application
Registrations
Site visit —18 May
| | |
| --- | --- |
| Resolutions, nominations and more | |
EANGUS
Resolutions — Deadline 15 May
Nominations — Deadline 5 Aug.
Awards — Deadline 15 May
Publications Contest — Deadline 15 June
---
| | |
| --- | --- |
| The 2019 EANGUS scholarship period is now open! | |
EANGUS
Great opportunities for members, dependents, and Auxiliary members.

For a complete list of available schools and scholarships, click here.

| | |
| --- | --- |
| Grand Canyon University's scholarship is now open. Apply here. | |
Grand Canyon University
In honor of your commitment and dedication, GCU has developed the American Hero's Scholarship for our military and their family. This scholarship covers your entire tuition on a course by course basis in your selected degree program. With over 150 online and evening academic programs to choose from, we invite you to consider GCU for your academic journey and apply for our military scholarship.
READ MORE
| | | |
| --- | --- | --- |
| | | CSU offers flexible online degree programs and affordable tuition rates to military families. CSU provides its students with online associate, bachelor's, master's, and doctoral degree programs in business administration, criminal justice, fire administration, occupational safety and health, and more. Visit ColumbiaSouthern.edu/Military or call (877) 347-6050 to learn more. |
| | |
| --- | --- |
| Enlisted Guardians: Our Legacy, Our Future | |
EANGUS
On Nov. 10, Mr. Selman, EANGUS President CSM (Ret) Karen Craig, and several EANGUS Executive Council members were present when the portrait was revealed to our members for the first time. This special ceremony occurred during the Pennsylvania National Guard Associations State Conference and Banquet held in Lancaster, Pennsylvania.

Portraits are available for purchase: https://eangus.org/national-guard-portrait/



Heroes Linked is your no-cost tool for securing post-military career success. Connect with individuals in the workforce, build impactful professional networks, open doors, and market yourself appropriately to the public and private sectors. We are a nonprofit program committed to National Guard members, spouses, and Gold Star families. Join Today




Reach Your Prospects Every Week




Thousands of industry professionals subscribe to association news briefs, which allows your company to push messaging directly to their inboxes and take advantage of the association's brand affinity.

Connect with Highly Defined Buyers and Maximize Your Brand Exposure
| | |
| --- | --- |
| Please donate now to help National Guard families affected by hurricanes, fires, floods and natural disasters | |
EANGUS
While the National Guard Soldiers and Airmen are helping their fellow citizens, their own homes have been flooded and their contents destroyed. EANGUS is accepting donations to help those heroes. Please be generous and make a donation today.
READ MORE
---
---
| | |
| --- | --- |
| Legislative Action Center | |
EANGUS

Click here to view EANGUS' Legislative Action Center, featuring current advocacy campaigns, email alert sign-ups, and a way to contact your elected officials.


| | |
| --- | --- |
| Listen to the EANGUS Podcast | |
EANGUS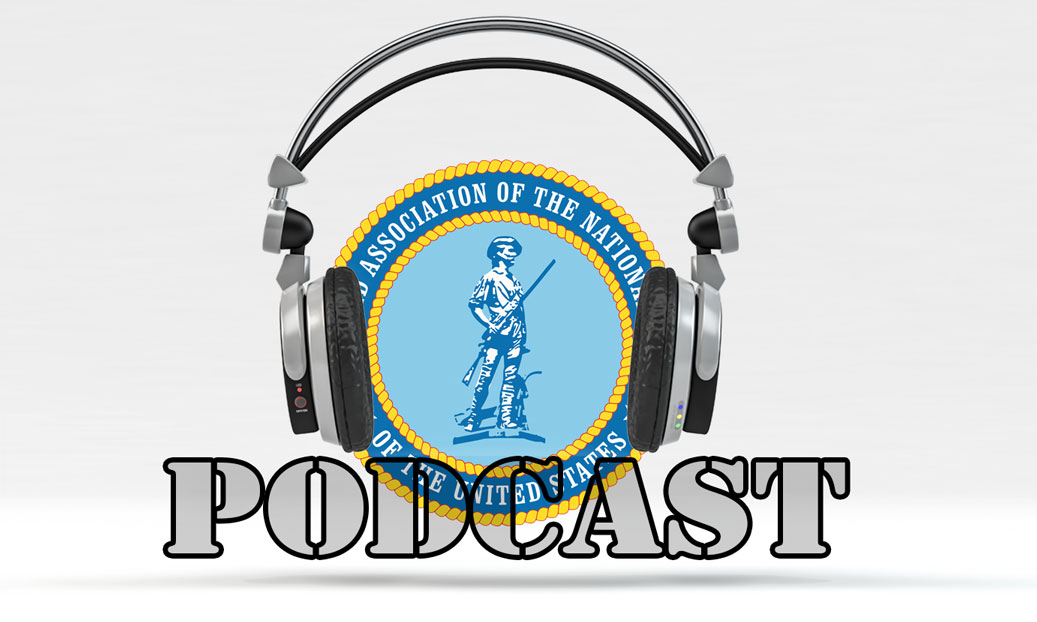 Providing news and updates from the national headquarters of EANGUS, this podcast keeps you up-to-date on legislation, services, and events from Washington, D.C.

Latest Podcast – 30 Jan. 2019 – Click here to download.
See our YouTube channel for our most recent video updates.
---
| | |
| --- | --- |
| EANGUS Cookbook | |
EANGUS
We invite members to share their best recipes — the favorites served at the dinner table, at parties and potlucks, the recipes your family and friends ask for. Our goal is to provide an All-Area Cookbook for the National Guard family to discover, preserve and share their favorite recipes and stories. Please submit your own story here.
---
| | |
| --- | --- |
| From our Platinum Partner — RecruitMilitary | |
EANGUS
RecruitMilitary is America's top military-centric employment-focused resource. We understand and appreciate the immense talent stemming from the military community, because we are a part of it. Together with EANGUS, we are proud to present a new resource center that is focused on ensuring that all member of the National Guard have access to gainful employment and career opportunities.

EANGUS RecruitMilitary Employment Resources
Job Search Here

READ MORE
| | |
| --- | --- |
| Company Solo and Team CDL A drivers needed! | |
EANGUS
For GUARANTEED COMPENSATION and our PREMIUM PAY OUT, Call Mike at 877-417-7170 or visit www.cadencepremier.com.

Click here for a video about Cadence's story, culture, and what they can offer you.
READ MORE
---
| | |
| --- | --- |
| Accidental Death & Dismemberment Insurance | |
EANGUS
Dues-paying members and life members of the Enlisted Association of the National Guard of the United States, or EANGUS, have an accidental death and dismemberment (AD&D) benefit at no extra cost to the member.

This $2,500 benefit, will automatically cover all members under age 80 whose national dues have been received or accounted for by their respective national association headquarters. There are no other enrollment requirements for the member to be covered.

For more info on the AD&D member benefit, click here.
---
| | |
| --- | --- |
| Boots to Journeys: 2019 Normandy and Paris Experience | |
EANGUS/Boots to Journeys
It's an experience 75 years in the making: Take a journey to Paris and the beaches of Normandy — visit the world-famous landmarks in the City of Lights and witness the history of World War II's European theater. Depart on Oct. 5, 2019. For more information, contact Michael Pickens at 1-833-490-0390 or travel@bootstojourneys.com.

Boots to Journeys is an EANGUS Bronze Corporate Partner and books Executive Council travel.

---
| | |
| --- | --- |
| Thank you to our Corporate Partners for their support | |
EANGUS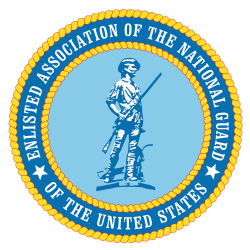 Check out our Corporate Partners' products and services that support EANGUS.

To view our Partners via the EANGUS Site: http://eangus.org/corporate-partner-list/


---
Special thanks to our Affinity Partner, USAA!


---
| | |
| --- | --- |
| Vet Tix | |
Live Nation Entertainment
Live Nation, Vet Tix's largest donor, has recently donated its one millionth ticket! In total, the company and its subsidiary, Ticketmaster, have donated $75 million in tickets since 2014. They'll be celebrating this partnership over the next week, acknowledging their outstanding efforts and continual support of the veteran and military community through our initiative and others.

See press release here: https://prn.to/2HgMOUT
| | |
| --- | --- |
| Shop with Benefits | |
| | |
| --- | --- |
| CTU Patriot Scholarship | |
For 11 years, Colorado Technical University has award 50 scholarships annually to positively impact the lives of the extraordinary men and women whose lives have been altered due to injury while serving in the United States Armed Forces.

As of January 2019, CTU has award 550 scholarships valued at over $11 million.

Find out more about the scholarship here.
---
| | |
| --- | --- |
| What is a TRICARE Qualifying Life Event? | |
TRICARE
Every year during TRICARE Open Season, you can enroll in or change your TRICARE Prime or TRICARE Select health plan. But did you know that outside of TRICARE Open Season, you can only enroll in or make changes to your TRICARE Prime or TRICARE Select plan following a Qualifying Life Event? A QLE is a certain change in your life, such as marriage, birth of a child, change of address or retirement from active duty.
READ MORE
7701 Las Colinas Ridge, Ste. 800, Irving, TX 75063