---
| | |
| --- | --- |
| Here's what the military gets in $1.3 trillion omnibus spending bill | |
Military.com
The Navy gets 14 new ships, including a carrier; the Air Force adds 56 F-35s; the Army gets 17 Apache and 11 Lakota helicopters; the Marine Corps receives 24 vertical landing F-35Bs; and the Coast Guard gets a long-needed icebreaker. All the troops get funding for a 2.4 percent pay raise that took effect at the beginning of the year, with the possibility for more next year.
READ MORE
| | |
| --- | --- |
| As the Army turns to functional fitness testing, is the end of gender standards near? | |
Army Times
For as long as there has been an Army Physical Fitness Test, experts both inside and outside of the Army have known that the three events therein did not really measure how a soldier would perform in the Army's most essential environment: combat. But it was easy to train for and easy to administer, so it endured, despite protestations that push-ups and sit-ups measure the same thing, muscular endurance, and not strength, agility or any other domain of fitness.
READ MORE
| | |
| --- | --- |
| Shulkin out: Trump fires VA secretary after weeks of controversy | |
Military Times
President Donald Trump fired Veterans Affairs Secretary David Shulkin on March 28, ending weeks of speculation about the embattled administrator's future. Shulkin's position in the administration had been in jeopardy since the release of a damning inspector general report last month that criticized him for wasteful and unethical actions during a 10-day official department trip last summer.
READ MORE
| | |
| --- | --- |
|   |  EANGUS NATIONAL OFFICE UPDATE |
---
| | |
| --- | --- |
| 2018 Scholarship Applications | |
EANGUS
The scholarship application period is now open.

Scholarships available from the following: American Intercontinental University, American Public University System, Colorado Technical University, Grand Canyon University, Grantham University, Sonoran Desert Institute, Virgil Williams Scholarship, EANGUS Patriots Scholarship, and University of Phoenix (scholarship launched 27 March, deadline 8 May).

For more information, visit https://eangus.org/we-care-for-america/scholarship-information/.

---
USAA Scholarship
STATE ASSOCIATIONS can request $1,000 to be used for educational expenses for a Soldier, Airman or Family Member. This year all requests must be submitted no later than August 20, 2018.

NOTE: This process is for state associations only and not individual applicants. Please click here for the scholarship form, and here for the requested W-9.
| | |
| --- | --- |
| Legislative Action Center | |
EANGUS

Click here to view EANGUS' Legislative Action Center, featuring current advocacy campaigns, email alert sign-ups, and a way to contact your elected officials.


YouTube Channel: EANGUS National Office
Our latest YouTube updates:
Drill Talking Points
EANGUS 2017 Conference Videos
TRICARE UPDATES
---
| | |
| --- | --- |
| 47th EANGUS Annual Conference | |
EANGUS
Charleston, WV
11-16 August, 2018

Exhibitor Registration

Individual Registration

Golf Tournament Registration

READ MORE
| | |
| --- | --- |
| 47th Annual Conference Site Visit — Charleston, WV | |
EANGUS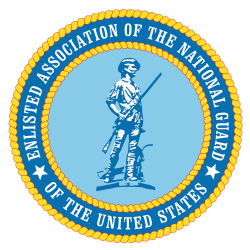 Date: May 18-20, 2018
Where: Charleston, WV
Hotel: Charleston Marriott Town Center |. 200 Lee Street East | Charleston, WV 25301 | (304) 345-6500
Event Code: EANGUS | Room Block Reservation Deadline: April 27th
REGISTER AND RESERVE YOUR HOTEL ONLINE

Hotel parking is free for this event though not shown on the website. Ensure the charge is removed at checkout.
READ MORE
| | |
| --- | --- |
| Please donate to help the National Guard as they recover from the 2017 hurricane season | |
EANGUS
You can now split your donation equally, or choose the area to support: Texas, Puerto Rico, Virgin Islands, or Florida.

While the National Guard Soldiers and Airmen are helping their fellow citizens, their own homes have been flooded and their contents destroyed. EANGUS is accepting donations to help those heroes. Please be generous and make a donation today.

ALL FUNDS WE RECEIVE GO TO THOSE GUARD FAMILIES. NO MONEY IS TAKEN OUT FOR ADMINISTRATIVE FEES OR OTHER EXPENSES.
READ MORE
| | |
| --- | --- |
|   |  MORE GUARD AND MILITARY NEWS |
---
| | |
| --- | --- |
| VA reforms removed from massive spending bill | |
Military.com
A deal collapsed recently to include multiple Department of Veterans Affairs reforms in a spending bill that Congress formulated to prevent a government shutdown. The bill was set to contain a measure to overhaul the VA Choice program, which veterans use to access private-sector medical care. A deal reached between key House and Senate lawmakers on VA oversight also included an expansion of benefits for veteran caregivers, as well as a plan to initiate a systematic review of VA infrastructure, with the intention of disposing of aging and underused facilities nationwide.
READ MORE
| | |
| --- | --- |
| 'Just painful': Pentagon mulls an overhaul of mandatory training policies | |
Stars and Stripes
Military leaders have said they're overwhelmed by unnecessary training requirements, but seasoned officers at this airfield in southern Afghanistan said they see signs of a turnaround as the Pentagon looks to streamline military policies. To illustrate the excesses, a group of Army chief warrant officers listed some of the 23 mandatory computer-based modules they had to do before deploying here to train Afghan helicopter pilots. None had anything to do with their jobs as advisers, they said.
READ MORE
| | |
| --- | --- |
| Chairman expresses enthusiasm about military dimension in Afghanistan | |
Department of Defense
The hard work of Afghan and coalition personnel in the train, advise, assist strategy is already paying off, and the chairman of the Joint Chiefs of Staff is encouraged by the progress. Marine Corps Gen. Joe Dunford told reporters traveling with him "that from a military dimension, I am enthusiastic about the prospects for 2018." The chairman has met with Afghan and coalition senior leaders and is visiting with U.S. and coalition service members at the train-advise-assist commands in Afghanistan. He brought over a larger-than-normal team to talk face to face with those doing the heavy work in Afghanistan, and he hasn't been disappointed.
READ MORE
| | |
| --- | --- |
| Here's what we know, and don't know, about Jim Mattis' transgender policy | |
Washington Examiner
The Pentagon unveiled recommendations for a new personnel policy on March 23 that would bar most transgender people from serving in the military. After viewing the 44-page plan, President Trump dropped his call for an all-out ban on transgender troops and gave Defense Secretary Jim Mattis the authority to implement the new policy. But Mattis declined to explain his proposal on March 26, leaving the document sent to Trump to stand on its own.
READ MORE
---
---
| | |
| --- | --- |
| Oklahoma National Guard soldiers construct projects in Iraq, gain skills in the process | |
U.S. Army
An Oklahoma National Guard engineering unit, based out of Broken Arrow, has nearly completed building of an office complex in Iraq. The complex will serve as a work area for contractors, who provide food, housing, showers and other living-support needs for military personnel deployed in the area. The 2120th Engineer Company, 458th Engineer Battalion, 35th Engineer Brigade, Task Force Spartan, has overcome numerous challenges building military structures in a deployed overseas environment. On the current build, soldiers redesigned a roof to give the receiving unit – referred to as the "customer" by the engineers – what was needed based on the materials they could get in Iraq.
READ MORE
| | |
| --- | --- |
| AFDW molds newest enlisted leaders at 2018 Chiefs' Orientation Course | |
Air Force District of Washington via Andrews Gazette
Thirty-nine of the national capital region's newest eight-stripers and selects gathered at the Gen. Jacob E. Smart Center March 12 for the 2018 Air Force District of Washington Chiefs' Orientation Course. The week-long, immersive professional development opportunity included a spectrum of speakers who candidly addressed critical issues facing today's Air Force in order to help transition the chiefs into their new leadership roles. Chief Master Sgt. Melanie Noel, AFDW command chief, emphasized that the course provides information and tools designed to prepare the chiefs to lead Airmen at all levels of command.
READ MORE
---
| | |
| --- | --- |
| EANGUS USAA Rewards Credit Card | |
USAA
Apply for the EANGUS USAA Rewards™ credit card available in both American Express® and Visa Signature®. The card that makes it easy for you to support EANGUS.
With this card, you can help EANGUS continue its mission to provide a voice on Capitol Hill on enlisted National Guard issues.
USAA Bank will make a contribution to EANGUS when you open an account, make eligible purchases and keep an active account.
Your support helps EANGUS address issues affecting active and retired National Guard, their families and employers.
USAA is the Exclusive Provider of the Financial Services for EANGUS.


| | |
| --- | --- |
| Thank you to our Corporate Partners for their support | |
EANGUS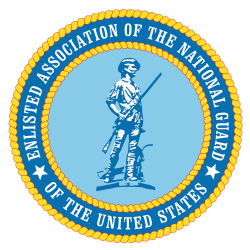 Check out our Corporate Partners' products and services that support EANGUS.

To view our Partners via the EANGUS Site: http://eangus.org/corporate-partner-list/


---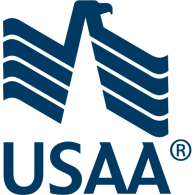 Special thanks to our Affinity Partner, USAA!


---
NCOA Marketing Company is transitioning to Still Serving Promos. With Still Serving, our valued customers can expect the same quality products and service from our all-Veteran and Veteran-family team. We look forward to continuing to meet your needs. Be sure to like our new new webpage.

| | |
| --- | --- |
| Shop with Benefits! | |
EANGUS
EANGUS Members save more, with our new and enhanced member benefit programs! Visit https://eangus.org/benefits-2/ to learn about the member discount programs we've created, to save you money on everyday products and services ranging from travel to shopping, and insurance to health and wellness. These programs are made available to all members and their families because of your membership!




| | |
| --- | --- |
| Give your email marketing a boost with Constant Contact! | |
EANGUS
EANGUS Members; Get the most out of your email marketing. Our partnership with Constant Contact makes it easy for you to communicate with customers.

Their email marketing tools allow you to engage effectively and frequently. The result? More repeat business and referrals.

Visit https://eangus.constantcontact.com and you can save up to 25% because of your EANGUS membership!
READ MORE
| | |
| --- | --- |
| Company Solo and Team CDL A Drivers Needed! | |
EANGUS
For GUARANTEED COMPENSATION and our PREMIUM PAY OUT, Call Mike at 877-417-7170 or visit www.cadencepremier.com.

Why Cadence?
GUARANTEED PAY!!!!

As a part of the Cadence team, our Class A CDL driver can expect honestly and to be treated with respect, all while knowing that you're an important part of the team that helps build our success.

We take great care of all of our drivers, but you should really check out our TEAM DRIVING OPPORTUNITIES. Are you Solo? We can partner you up, no problem!

Click here for a video about Cadence's story, culture, and what they can offer you.
READ MORE
| | |
| --- | --- |
| Take a well-deserved vacation with Boots to Journeys | |
EANGUS/Boots to Journeys
Boots to Journeys serves military families by meticulously planning effortless escapes. Their vacations help you recapture memorable moments which were put on hold during your years of service, while we focus on the details and help protect your investment for the next adventure in your life.

Boots to Journeys is an EANGUS Bronze Corporate Partner and books Executive Council travel.
READ MORE
| | |
| --- | --- |
| From our Platinum Partner — Recruit Military | |
EANGUS
RecruitMilitary is America's top military-centric employment-focused resource. We understand and appreciate the immense talent stemming from the military community, because we are a part of it. Together with EANGUS, we are proud to present a new resource center that is focused on ensuring that all member of the National Guard have access to gainful employment and career opportunities. Your selfless service to America is forever appreciated and Corporate America recognizes your talent. We are here to make sure you can pursue professional development and sustainability, while you serve and protect the country.

Through this resource center, you have access to 250,000+ career opportunities through our job board nationally, with the ability to see who is hiring directly in your area/zip code. You will also have access to 125+ ALL MILITARY career fairs annually. If you do not reside in a market where we hold a physical career fair, we also hold 6 virtual career fairs annually, based on region (Western, Central, and Eastern). Within this resource center, you will also find tutorials on how to stand out on our job board, build a profile that showcases your military background and talent, build and translate a military-to-civilian resume, as well as download an ATS-friendly resume template. Need help developing your interviewing techniques, or simply understanding general best practices? We have you covered on that front as well. Please join us, and get connected with the next great career opportunity!

EANGUS Recruit Military Employment Resources
Job Search Here
| | |
| --- | --- |
| Vet Tix is Celebrating its 10th Anniversary! | |
EANGUS
Have you heard of Veteran Tickets Foundation? Vet Tix provides reintegration opportunities through event tickets for all currently serving military including the Guard and Reserve, veterans of all eras, military family members and caregivers of veterans. To date, Vet Tix has distributed more than 4 million tickets and continues to positively impact the veteran and military community.

This March, Vet Tix is celebrating their 10-year anniversary and will continue to offer family and peer bonding opportunities for the military community. To learn more and to sign up, please visit http://www.prweb.com/releases/2018/03/prweb15320975.htm.

READ MORE
| | |
| --- | --- |
| EANGUS/NGAUS Short Term Recovery Insurance Plan | |
EANGUS/NGAUS
READ MORE
| | |
| --- | --- |
| Tax-Time Checklist: What Documents Do I Need? | |
USAA
Believe it or not, preparing your taxes can actually be a smooth, manageable process. Yes, really! One way to ensure that filing taxes is a relatively stress-free experience? Knowing everything you need before it's time to work on your return.
READ MORE
| | |
| --- | --- |
| Active Duty? Enroll to Continue TRICARE Coverage After Retirement | |
EANGUS
Retiring from active duty, whether a medical retirement or a regular retirement, is a significant life event. You should know before you retire which TRICARE programs best suit your and your family's needs. Once you retire, you'll only have 90 days from your retirement date to enroll in a TRICARE plan to continue TRICARE coverage.
READ MORE
| | |
| --- | --- |
| TRICARE Coverage for Medically Necessary Nutritional Needs | |
TRICARE
March is National Nutrition Month. It's a smart time to focus on choosing healthier foods to fuel your body. But complete nutrition is complex and depends on your individual needs. People with certain disabilities or conditions may require special foods and vitamins beyond the normal healthy diet. Recent changes to the TRICARE benefit include updating the coverage for medically necessary foods and vitamins, and helping people with obesity get care to help manage their weight.
READ MORE
| | |
| --- | --- |
| Which Plan is Right for You? Comparing TRICARE Prime and TRICARE Select | |
TRICARE
If you have health coverage with TRICARE, you can choose from a variety of plans, which provide you options in where and how you seek medical and dental services. Two major health programs include TRICARE Prime and TRICARE Select. Both require enrollment and each offer the quality care you deserve.
READ MORE
---
Missed last week's issue? See which articles your colleagues read most.
Don't be left behind. Click here to see what else you missed.
---