---
| | |
| --- | --- |
| How to balance risk as you near retirement | |
USAA/EANGUS
Conventional wisdom says the older we get, the more conservative we should become with our investment accounts. But only up to a point.


---
| | |
| --- | --- |
| How Army's multi-domain overhaul may impact the National Guard | |
Breaking Defense
To defeat Russia and China in future multi-domain warfare — or better yet, deter them — the Army is contemplating cultural revolutions as ripe for controversy as any multi-billion dollar weapons program. They include allowing junior officers more initiative, ending chronic micromanagement; creating long-term "regimental" affiliations reminiscent of the British Army, reducing chronic turnover; creating new units and new headquarters, reversing years of HQ cuts; and — potentially most explosive of all — swapping some units between the National Guard and the regular active-duty Army.
READ MORE
| | |
| --- | --- |
| Some GI Bill rates are increasing Aug. 1 | |
Military.com
The Department of Veterans Affairs has announced the Post-9/11 GI Bill rates for the 2019-2020 school year. These rates will be effective on Aug. 1, 2019. By law, the GI Bill rate increase is tied to the average cost increase of undergraduate tuition in the U.S. For the 2019-2020 school year, that increase will average 3.4%.
READ MORE
| | |
| --- | --- |
| Army plans to expand program that helps soldiers find jobs after service | |
Stars and Stripes
A Fort Hood-based pilot program that pays for soldiers to get civilian licenses and professional credentials could expand beyond Texas by the end of September, Sgt. Maj. of the Army Dan Dailey said recently during congressional testimony. Speaking to a House Appropriations Committee subpanel, Dailey said the Credentialing Assistance Program, which is now only offered to roughly 36,000 soldiers of the regular Army, Army Reserve and Texas Army National Guard at Fort Hood, is expected to expand to all installations across the service in fiscal year 2020, which begins Oct. 1.
READ MORE
---
Promoted by

 
---
| | |
| --- | --- |
| EANGUS USAA Rewards Credit Card | |
USAA
Apply for the EANGUS USAA Rewards™ credit card available in both American Express® and Visa Signature®. The card that makes it easy for you to support EANGUS.

USAA Bank will make a contribution to EANGUS when you open an account, make eligible purchases and keep an active account. Your support helps EANGUS address issues affecting active and retired National Guard, their families and employers.

Thank you to our Affinity Partner, USAA, who is the Exclusive Provider of the Financial Services for EANGUS.


| | |
| --- | --- |
|   |  MEET NEW FRIENDS / MAKE A DIFFERENCE |
---
| | |
| --- | --- |
| Membership Drive | |
EANGUS
The states with the highest percentages of growth will earn $$$ CASH $$$ prizes to include a cash prize for the top "recruiter."

Here are the States closest to the prize of not only membership, but $CASH$
Tied for Top Recruiter: Greg New-Arkansas, Nancy Waller-Alabama, Thomas Matthew-Arizona
States with over 10% growth: Connecticut, South Carolina, Mississippi, Arkansas
Over 5% growth: Alaska, Arizona, New Mexico, NGB Title 10

For more information: https://eangus.org/fall-in-love-with-your-association/

Membership Challenge Update:

EANGUS is committed to increasing its Membership. We know that You — Our Members — are our most valuable asset.

Each State and Territory has an incredible opportunity to enhance EANGUS by adding more members and WINNING our Membership Challenge.

Your State Association can WIN $5,000 with your increased participation!
And someone will win $1,000 for being our "Best Recruiter!"

If there is ONE PERSON that is or has been a Guardsman, call them today and encourage them to JOIN our professional organization. We need more members so that our military benefits and scholastic opportunities are preserved. It's easy to sign up one person a day. Make the call, send the text, or simply forward this message to your colleagues and military friends.

EANGUS needs YOU ... and a Few More Good Guardsmen ... Today!!!
| | |
| --- | --- |
|   |  2019 EANGUS NATIONAL CONFERENCE |
---
| | |
| --- | --- |
| EANGUS 48th Annual Conference 2019 | |
EANGUS
The exhibitor floor plan for EANGUS' 48th Annual Conference is now available online. Booths will be assigned on a first come/first serve basis. Floor plan will be updated on Mondays.

2019 EANGUS Prospectus/Exhibitor Information and Application
Registration
Hotel reservation
Site visit —18 May
| | |
| --- | --- |
| Resolutions, nominations and more | |
EANGUS
Resolutions — Deadline 15 May
Nominations — Deadline 5 Aug.
Awards — Deadline 15 May
Publications Contest — Deadline 15 June
| | | |
| --- | --- | --- |
| | | CSU offers flexible online degree programs and affordable tuition rates to military families. CSU provides its students with online associate, bachelor's, master's, and doctoral degree programs in business administration, criminal justice, fire administration, occupational safety and health, and more. Visit ColumbiaSouthern.edu/Military or call (877) 347-6050 to learn more. |
---
| | |
| --- | --- |
| American InterContinental University | |
AIU
AIU will award up to six (6) individual scholarships throughout the 2019 calendar year to qualified EANGUS members or an immediate family member (spouse, child, or step child) of a current paid EANGUS member, or an Auxiliary member. AIU will provide a full tuition academic undergraduate or graduate scholarship that covers direct education-related costs which include tuition for all eligible programs, course materials, technology fee, and graduation fee.

Recipients of this scholarship must enroll with AIU.

Click the University Logo above to go directly to their website for more specific details on the university and their degree programs.

Here's a brief message from Master Sergeant Dan Reilly of Connecticut, one of our members who received an EANGUS Scholarship from AIU.


| | |
| --- | --- |
| EANGUS Future Phoenix Scholarship | |
University of Phoenix/EANGUS
University of Phoenix is pleased to collaborate with the Enlisted Association of the National Guard of the United States We Care for America Foundation (EANGUS WCFA Foundation) to offer a scholarship program.

Through this scholarship program, three (3) full-tuition scholarships will be offered. Each scholarship will allow a prospective student the opportunity to complete an undergraduate or master's degree program at University of Phoenix.

Recipients may choose to attend a University of Phoenix campus or online.

Scholarship is NOW OPEN to apply. The application deadline is 10 May 2019.
| | |
| --- | --- |
| Colorado Technical University | |
CTU will award up to two (2) individual scholarships during the 2019 calendar year to qualified EANGUS members, immediate family, and Auxiliary members. CTU will provide a full-tuition academic Undergraduate, Graduate, or Doctorate Scholarship.

Here's a brief message from Mrs. Monica Williams, Auxiliary member and spouse of SFC Jamie Williams, an Arkansas EANGUS member. Monica received a scholarship from CTU in 2018.

CTU Scholarship Information

Apply here
| | |
| --- | --- |
| Grantham Salutes EANGUS Scholarship | |
Grantham University/EANGUS
The Enlisted Association of the National Guard of the National Guard (EANGUS) is partnering with Grantham University to award TWO full undergraduate or graduate scholarship to the University. The Grantham Salutes EANGUS Scholarship is valued at up to $40,077, and covers tuition costs, required textbooks, software and fees. The scholarship value depends on the degree selected and credits transferred.

Recipients of this scholarship must enroll with Grantham University.

Apply online before 1 May.

Watch this brief message from 2018 Grantham University Scholarship Recipient Reva Cummings.
| | |
| --- | --- |
| The 2019 EANGUS scholarship period is now open! | |
EANGUS
Great opportunities for members, dependents, and Auxiliary members.
| | |
| --- | --- |
| Enlisted Guardians: Our Legacy, Our Future | |
EANGUS
On Nov. 10, Mr. Selman, EANGUS President CSM (Ret) Karen Craig, and several EANGUS Executive Council members were present when the portrait was revealed to our members for the first time. This special ceremony occurred during the Pennsylvania National Guard Associations State Conference and Banquet held in Lancaster, Pennsylvania.

Portraits are available for purchase: https://eangus.org/national-guard-portrait/

For a complete list of available schools and scholarships, click here.

| | |
| --- | --- |
| Please donate now to help National Guard families affected by hurricanes, fires, floods and natural disasters | |
EANGUS
While the National Guard Soldiers and Airmen are helping their fellow citizens, their own homes have been flooded and their contents destroyed. EANGUS is accepting donations to help those heroes. Please be generous and make a donation today.
READ MORE
---
---
| | |
| --- | --- |
| Legislative Action Center | |
EANGUS

Click here to view EANGUS' Legislative Action Center, featuring current advocacy campaigns, email alert sign-ups, and a way to contact your elected officials.


| | |
| --- | --- |
| Listen to the EANGUS Podcast | |
EANGUS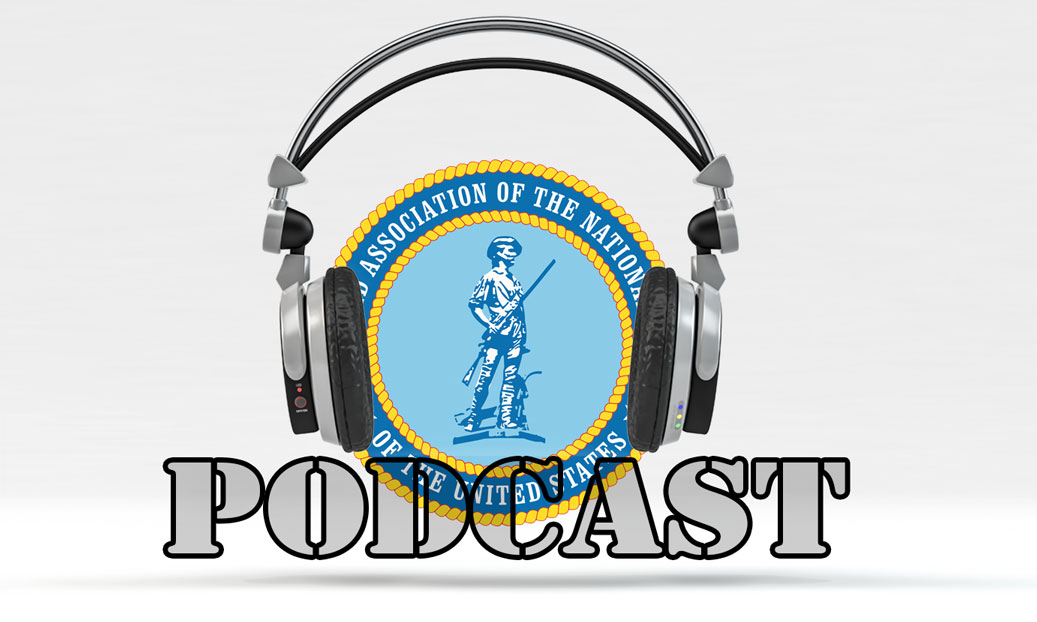 Providing news and updates from the national headquarters of EANGUS, this podcast keeps you up-to-date on legislation, services, and events from Washington, D.C.

Latest Podcast – 15 March 2019 – Click here to download.
| | |
| --- | --- |
| EANGUS Publications | |
EANGUS
Check out our EANGUS Publications page! Click the link below to access all the information you need to know and find current and past copies of the weekly Minuteman Update, a digital library of the New Patriot Magazine, and the newest edition of the National Guard Almanac which was just published. Click here: https://eangus.org/eangus-publications/ After reviewing your State's page in the Almanac, if changes are needed, State Presidents and Association representatives may submit updates using the Almanac Updates Submission Form which can also be found at the link above. Changes will be updated regularly to the digital edition of the National Guard Almanac.

| | |
| --- | --- |
| Casting USAA members for a new TV commercial | |
USAA
Searching for REAL USAA Members and their families who:
Currently have USAA Auto Insurance
Members of USAA, male or female, age 45-75
Veterans who honorably served
Available in mid May
Specifically looking for unique, interesting stories of your interaction with USAA.

Members can be of any family makeup — single, married (with or without family), multi or single generational — with a story that highlights how USAA has helped them.

If this sounds like you or someone you know, please send this information to: InfoGathering@R2CGroup.com.
See our YouTube channel for our most recent video updates.
---
| | |
| --- | --- |
| EANGUS Cookbook | |
EANGUS
We invite members to share their best recipes — the favorites served at the dinner table, at parties and potlucks, the recipes your family and friends ask for. Our goal is to provide an All-Area Cookbook for the National Guard family to discover, preserve and share their favorite recipes and stories. Please submit your own story here.

---
| | |
| --- | --- |
| From our Platinum Partner — RecruitMilitary | |
EANGUS
RecruitMilitary is America's top military-centric employment-focused resource. We understand and appreciate the immense talent stemming from the military community, because we are a part of it. Together with EANGUS, we are proud to present a new resource center that is focused on ensuring that all member of the National Guard have access to gainful employment and career opportunities.

EANGUS RecruitMilitary Employment Resources
Job Search Here

READ MORE
| | |
| --- | --- |
| Company Solo and Team CDL A drivers needed! | |
EANGUS
For GUARANTEED COMPENSATION and our PREMIUM PAY OUT, Call Mike at 877-417-7170 or visit www.cadencepremier.com.

Click here for a video about Cadence's story, culture, and what they can offer you.
READ MORE
---
| | |
| --- | --- |
| Accidental Death & Dismemberment Insurance | |
EANGUS
Dues-paying members and life members of the Enlisted Association of the National Guard of the United States, or EANGUS, have an accidental death and dismemberment (AD&D) benefit at no extra cost to the member.

This $2,500 benefit, will automatically cover all members under age 80 whose national dues have been received or accounted for by their respective national association headquarters. There are no other enrollment requirements for the member to be covered.

For more info on the AD&D member benefit, click here.
| | |
| --- | --- |
| Technician Disability Income Insurance | |
---
| | |
| --- | --- |
| Boots to Journeys: 2019 Normandy and Paris Experience | |
EANGUS/Boots to Journeys
It's an experience 75 years in the making: Take a journey to Paris and the beaches of Normandy — visit the world-famous landmarks in the City of Lights and witness the history of World War II's European theater. Depart on Oct. 5, 2019. For more information, contact Michael Pickens at 1-833-490-0390 or travel@bootstojourneys.com.

Boots to Journeys is an EANGUS Bronze Corporate Partner and books Executive Council travel.

---
| | |
| --- | --- |
| Thank you to our Corporate Partners for their support | |
EANGUS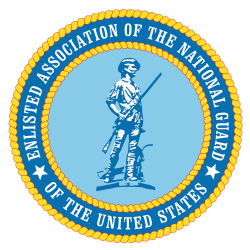 Check out our Corporate Partners' products and services that support EANGUS.

To view our Partners via the EANGUS Site: http://eangus.org/corporate-partner-list/


---
Special thanks to our Affinity Partner, USAA!


---
| | |
| --- | --- |
| Vet Tix | |
Live Nation Entertainment
Live Nation, Vet Tix's largest donor, has recently donated its one millionth ticket! In total, the company and its subsidiary, Ticketmaster, have donated $75 million in tickets since 2014. They'll be celebrating this partnership over the next week, acknowledging their outstanding efforts and continual support of the veteran and military community through our initiative and others.

See press release here: https://prn.to/2HgMOUT
| | |
| --- | --- |
| Shop with Benefits | |
| | |
| --- | --- |
| Spring is here and it's almost time to fire up the A/C | |

Keep your home cool and wallet protected!






As a homeowner, you know that with each changing season there are certain things you need to do around the house to get your home ready for what's next. That can mean checking your roof and sidewalks after a harsh winter or getting your central A/C tuned up for a much-anticipated summer.

But now you can protect your wallet from costly and unexpected breakdowns with the TrustedPlace™ Home Systems Protection Plan. Get peace of mind and protection for all your home systems, appliances, electronics and other home equipment when costly, unexpected breakdowns happen.

EANGUS Members can save 20%!
Act fast to get your FREE quote today!
Click here to visit us online or call us directly 844-436-3186.

EANGUS members get benefits like:
Choose your own repair contractor
Hassle-free claims
No inspection or maintenance records needed
Substantial coverage: Up to a $25,000 limit
| | |
| --- | --- |
| CTU Patriot Scholarship | |
For 11 years, Colorado Technical University has award 50 scholarships annually to positively impact the lives of the extraordinary men and women whose lives have been altered due to injury while serving in the United States Armed Forces.

As of January 2019, CTU has award 550 scholarships valued at over $11 million.

Find out more about the scholarship here.
---
| | |
| --- | --- |
| TRICARE updates coverage for breastfeeding supplies, services | |
TRICARE
TRICARE recently revised coverage regarding breastfeeding supplies and services. The policy now clarifies the specific types of breast pumps and supplies covered. The updated policy also added coverage for two additional breastfeeding supplies.
READ MORE