---
| | |
| --- | --- |
| US senators introduce new war authorization with no expiration date | |
Defense News
President Donald Trump would get broad authority to use force against terrorist groups, with no expiration date, under a new bipartisan proposal unveiled in the U.S. Senate on April 16. The proposed bill would cover all terrorist groups the U.S. is currently fighting, and it would not restrict the president from taking immediate action against enemies in other global hot spots. The new proposal, which advances a congressional debate about America's ongoing conflicts around the world and the 17-year-old war on terrorism, comes as Congress is asking questions about President Donald Trump's strike on Syria last week.
READ MORE
| | |
| --- | --- |
| Report: Mattis wanted approval from Congress before Syria strikes but was overruled | |
The Hill
Defense Secretary James Mattis reportedly pushed President Trump to seek congressional approval for last week's missile strikes against Syria but was overruled. The New York Times reported that the Pentagon chief tried to rein in Trump, who wanted a swift and decisive strike against the Syrian regime accused of unleashing another chemical weapons attack on its own people.
READ MORE
| | |
| --- | --- |
| EANGUS USAA Rewards Credit Card | |
USAA
Apply for the EANGUS USAA Rewards™ credit card available in both American Express® and Visa Signature®. The card that makes it easy for you to support EANGUS.

USAA Bank will make a contribution to EANGUS when you open an account, make eligible purchases and keep an active account. Your support helps EANGUS address issues affecting active and retired National Guard, their families and employers.

Thank you to our Affinity Partner, USAA. USAA is the Exclusive Provider of the Financial Services for EANGUS.


| | |
| --- | --- |
| Administration to streamline student debt forgiveness for disabled veterans | |
The Washington Post via Stars and Stripes
The Trump administration announced plans April 16 to make it easier for permanently disabled military veterans to have their federal student debt wiped away. Anyone with a severe disability is eligible by law to have the government discharge their federal student loans, but the benefit has not been widely publicized. Working with the Department of Veterans Affairs, the U.S. Department of Education will begin identifying eligible veterans who will receive an application for loan forgiveness. Disabled veterans must sign and return the application to complete the process.
READ MORE
| | |
| --- | --- |
| Secretary nominee opposed to privatizing VA, senator says | |
Military Times
The Senate Veterans' Affairs Committee's top Democrat said President Donald Trump's pick to take over Veterans Affairs promised not to privatize the department, but the nominee hasn't fully discussed the issue with the commander in chief yet. Sen. Jon Tester, D-Montana, met with White House physician Ronny Jackson on April 17 in advance of his expected confirmation hearing next week. Tester said he has not yet made up his mind whether to support the nominee, but said the two had a productive discussion about the challenges facing VA.
READ MORE
---
| | |
| --- | --- |
| 2018 Scholarship Applications | |
EANGUS
The scholarship application deadline is June 1, 2018 (unless otherwise stated).

For more information, and for a complete list of available schools and scholarships, click here.

---
Note: The University of Phoenix's Scholarship Application deadline is May 8, 2018.

---
Brand-new scholarship: First Command Education Foundation
A $5,000 scholarship is available from First Command Education Foundation for any university or college — payable directly to the school. The Basic$4ALL on-line course must be completed and submitted with your application for eligibility.

(If you have already submitted an application, email your completed certificate to wcfa@eangus.org, Subject: FCEF Basic$4ALL Certificate).

Complete the Basic$4ALL course here: https://www.fcef.com/basic-finances-4-all/

---
USAA Scholarship
STATE ASSOCIATIONS can request $1,000 to be used for educational expenses for a Soldier, Airman or Family Member. This year all requests must be submitted no later than August 20, 2018.

NOTE: This process is for state associations only and not individual applicants. Please click here for the scholarship form, and here for the requested W-9.
---
NGEF Scholarships
Leonardo DRS Guardian Scholarship which awards college scholarships to the children of fallen Guardsmen in the Global War on Terror. The deadline is June 30, 2018. Click here for the website. Click here to apply.

Van Hipp Heroes Scholarship which provides scholarships to Guardsmen wounded in the OEF, OIF, or OND. The deadline is July 1, 2018. Click here for the website. Click here to apply.
---
---
---
| | |
| --- | --- |
| From our Platinum Partner — Recruit Military | |
EANGUS
RecruitMilitary is America's top military-centric employment-focused resource. We understand and appreciate the immense talent stemming from the military community, because we are a part of it. Together with EANGUS, we are proud to present a new resource center that is focused on ensuring that all member of the National Guard have access to gainful employment and career opportunities.

EANGUS Recruit Military Employment Resources
Job Search Here

READ MORE
| | |
| --- | --- |
| Company Solo and Team CDL A Drivers Needed! | |
EANGUS
For GUARANTEED COMPENSATION and our PREMIUM PAY OUT, Call Mike at 877-417-7170 or visit www.cadencepremier.com.

Click here for a video about Cadence's story, culture, and what they can offer you.
READ MORE
| | |
| --- | --- |
|   |  MEET NEW FRIENDS / MAKE A DIFFERENCE |
---
| | |
| --- | --- |
| 47th EANGUS Annual Conference | |
EANGUS
Charleston, WV
11-16 August, 2018

Exhibitor Registration
Individual Registration
Golf Tournament Registration
Conference Hotels
CNGB Letter

47th Annual Conference Site Visit — Charleston, WV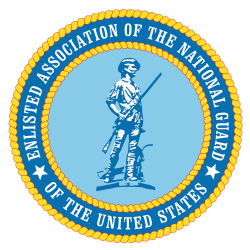 Date: May 18-20, 2018
Where: Charleston, WV
Hotel: Charleston Marriott Town Center |. 200 Lee Street East | Charleston, WV 25301 | (304) 345-6500
Event Code: EANGUS | Room Block Reservation Deadline: April 27th
REGISTER AND RESERVE YOUR HOTEL ONLINE

Hotel parking is free for this event though not shown on the website. Ensure the charge is removed at checkout.
READ MORE
| | |
| --- | --- |
| April EANGUS podcast available! | |
EANGUS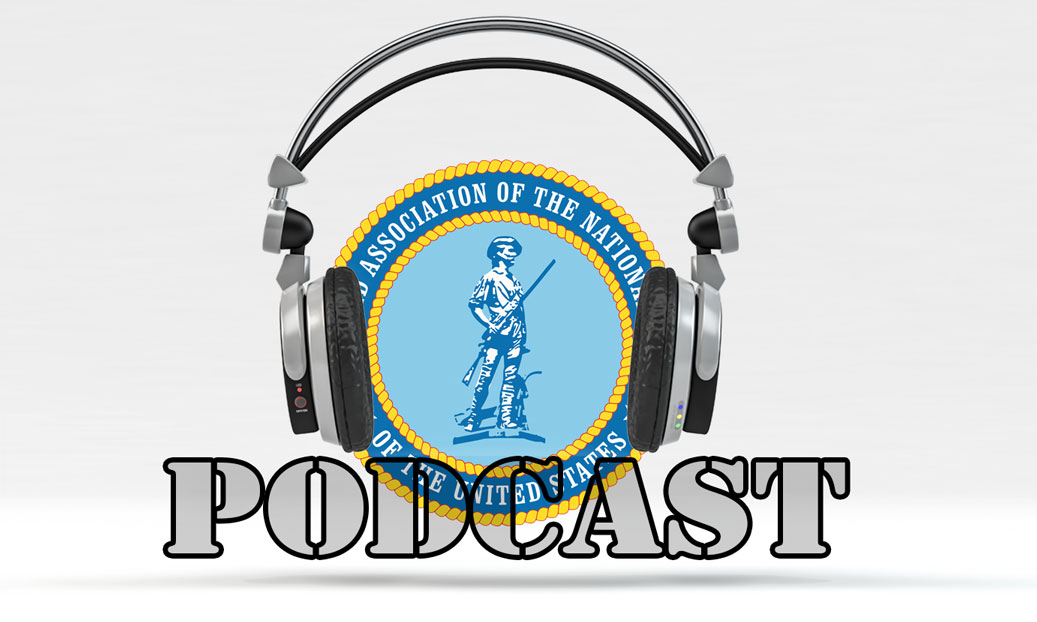 Providing news and updates from the national headquarters of EANGUS, this podcast keeps you up-to-date on legislation, services, and events from Washington, D.C.

NEW Podcast – 09 April 2018 – Click here to download.

| | |
| --- | --- |
| Legislative Action Center | |
EANGUS

Click here to view EANGUS' Legislative Action Center, featuring current advocacy campaigns, email alert sign-ups, and a way to contact your elected officials.


See our YouTube channel for our most recent video updates.
---
| | |
| --- | --- |
| Please donate to help the National Guard as they recover from the 2017 hurricane season | |
EANGUS
You can now split your donation equally, or choose the area to support: Texas, Puerto Rico, Virgin Islands, or Florida.

While the National Guard Soldiers and Airmen are helping their fellow citizens, their own homes have been flooded and their contents destroyed. EANGUS is accepting donations to help those heroes. Please be generous and make a donation today.
READ MORE
| | |
| --- | --- |
| We Care For America Awards | |
EANGUS
Awards submission deadline is May 15th!
READ MORE
| | |
| --- | --- |
| EANGUS congratulates Area II's Auxiliary Director Ms. Sheila Brookins on Military Spouse of the Year | |
EANGUS/MilitarySpouse
Volunteerism and the art of listening is at the heart of why Shelia Brookins is the 2018 Armed Forces Insurance National Guard Spouse of the Year®.
READ MORE
---
| | |
| --- | --- |
| EANGUS/NGAUS Short Term Recovery Insurance Plan | |
EANGUS/NGAUS
READ MORE
---
| | |
| --- | --- |
| Take a well-deserved vacation with Boots to Journeys | |
EANGUS/Boots to Journeys
Boots to Journeys serves military families by meticulously planning effortless escapes. Their vacations help you recapture memorable moments which were put on hold during your years of service, while we focus on the details and help protect your investment for the next adventure in your life.

Boots to Journeys is an EANGUS Bronze Corporate Partner and books Executive Council travel.
READ MORE
| | |
| --- | --- |
| Vet Tix is Celebrating its 10th Anniversary! | |
EANGUS
Have you heard of Veteran Tickets Foundation? Vet Tix provides reintegration opportunities through event tickets for all currently serving military including the Guard and Reserve, veterans of all eras, military family members and caregivers of veterans.

This March, Vet Tix celebrated its 10-year anniversary and will continue to offer family and peer bonding opportunities for the military community.

READ MORE
---
| | |
| --- | --- |
| Shop with Benefits! | |
EANGUS
EANGUS Members save more, with our new and enhanced member benefit programs! Visit https://eangus.org/benefits-2/ to learn about the member discount programs we've created, to save you money on everyday products and services ranging from travel to shopping, and insurance to health and wellness.

| | |
| --- | --- |
| Thank you to our Corporate Partners for their support | |
EANGUS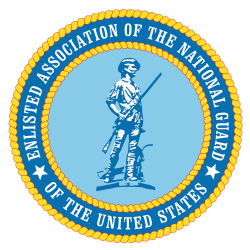 Check out our Corporate Partners' products and services that support EANGUS.

To view our Partners via the EANGUS Site: http://eangus.org/corporate-partner-list/


---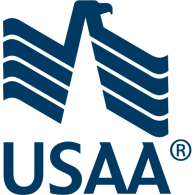 Special thanks to our Affinity Partner, USAA!


---
NCOA Marketing Company is transitioning to Still Serving Promos. With Still Serving, our valued customers can expect the same quality products and service from our all-Veteran and Veteran-family team. Be sure to like our new Still Serving Promos Facebook page and browse our catalogue on the new webpage.

| | |
| --- | --- |
| Give your email marketing a boost with Constant Contact! | |
EANGUS
EANGUS Members; Get the most out of your email marketing. Our partnership with Constant Contact makes it easy for you to communicate with customers.

Visit https://eangus.constantcontact.com and you can save up to 25% because of your EANGUS membership!
READ MORE
---
| | |
| --- | --- |
| Introducing Qualifying Life Events: Changes in Your Life May Mean Changes to Your TRICARE Options | |
TRICARE
When life changes for you and your family, your TRICARE options may also change. With TRICARE, certain life events (like moving due to a permanent change of station, getting married or divorced, adopting or having a baby, becoming Medicare eligible or losing health coverage) are called Qualifying Life Events (QLEs). QLEs include military and family-related changes.
READ MORE
---
Missed last week's issue? See which articles your colleagues read most.
Don't be left behind. Click here to see what else you missed.
---