---
| | |
| --- | --- |
| House panels push boosted military pay, new ships and innovation in defense policy plan | |
Stars and Stripes
Several House panels on April 26 issued their first wave of proposals for the next defense policy plan with aims to boost military pay and benefits, troop levels, innovation efforts, weapons and equipment. The proposals, approved before several House Armed Services Committee subpanels, include the highest military pay raise in nearly a decade, a boost to end-strength across all the services, an extension to special pay and bonuses for servicemembers and new ships, planes and other acquisitions.
READ MORE
| | |
| --- | --- |
| VA's next big problem: Key health care program is running out of money again | |
Military Times
As Veterans Affairs officials await news on the next possible pick to lead the department, they're also sounding the alarm on the next challenge facing their agency: running out of money for a controversial health care program in coming weeks. On Friday, in a letter to lawmakers, acting Department Secretary Robert Wilkie said the VA Choice program is expected to run out of funding "in approximately the first two weeks of June." Veterans participating in it will begin receiving letters early next month warning that the program could be shut down in early summer.
READ MORE
| | |
| --- | --- |
| EANGUS USAA Rewards Credit Card | |
USAA
Apply for the EANGUS USAA Rewards™ credit card available in both American Express® and Visa Signature®. The card that makes it easy for you to support EANGUS.

USAA Bank will make a contribution to EANGUS when you open an account, make eligible purchases and keep an active account. Your support helps EANGUS address issues affecting active and retired National Guard, their families and employers.

Thank you to our Affinity Partner, USAA. USAA is the Exclusive Provider of the Financial Services for EANGUS.


| | |
| --- | --- |
| Report: Afghan force levels shrinking despite billions spent by US | |
Stars and Stripes
The number of U.S.-funded Afghan security force personnel has sharply declined over the past year, even as fighting and terror attacks escalated in many parts of the country, a U.S. government watchdog said on April 30. The Afghan National Defense and Security Forces as of Jan. 31 numbered 296,409 people, with the Afghan National Army at 85.4 percent of its authorized strength and the Afghan National Police at 93.4 percent of its authorized strength.
READ MORE
| | |
| --- | --- |
| Many medically discharged vets missing out on rating upgrade | |
Military.com
Hardeep Grewal was a 29-year-old Air Force computer operations specialist suffering a mild case of pneumonia when he deployed to Saudi Arabia and a series of other Southwest Asian countries in 2003. The staff sergeant stayed ill and returned to the United States "looking like a scare crow," he said. He was diagnosed with asthma, which would require two medications daily for the rest of his life. By December 2004, Grewal was medically discharged with a 10 percent disability rating and a small severance payment.
READ MORE
---
| | |
| --- | --- |
| 2018 Scholarship Applications — University of Phoenix deadline Tuesday! | |
EANGUS
Note: The University of Phoenix's Scholarship Application deadline is THIS TUESDAY, May 8, 2018.
---
The scholarship application deadline is June 1, 2018 (unless otherwise stated).

For more information, and for a complete list of available schools and scholarships, click here.


---
Brand-new scholarship: First Command Education Foundation
A $5,000 scholarship is available from First Command Education Foundation for any university or college — payable directly to the school. The Basic$4ALL on-line course must be completed and submitted with your application for eligibility.

(If you have already submitted an application, email your completed certificate to wcfa@eangus.org, Subject: FCEF Basic$4ALL Certificate).

Complete the Basic$4ALL course here: https://www.fcef.com/basic-finances-4-all/

---
USAA Scholarship
STATE ASSOCIATIONS can request $1,000 to be used for educational expenses for a Soldier, Airman or Family Member. This year all requests must be submitted no later than August 20, 2018.

NOTE: This process is for state associations only and not individual applicants. Please click here for the scholarship form, and here for the requested W-9.
---
NGEF Scholarships
Leonardo DRS Guardian Scholarship which awards college scholarships to the children of fallen Guardsmen in the Global War on Terror. The deadline is June 30, 2018. Click here for the website. Click here to apply.

Van Hipp Heroes Scholarship which provides scholarships to Guardsmen wounded in the OEF, OIF, or OND. The deadline is July 1, 2018. Click here for the website. Click here to apply.
---
---
---
| | |
| --- | --- |
| From our Platinum Partner — Recruit Military | |
EANGUS
RecruitMilitary is America's top military-centric employment-focused resource. We understand and appreciate the immense talent stemming from the military community, because we are a part of it. Together with EANGUS, we are proud to present a new resource center that is focused on ensuring that all member of the National Guard have access to gainful employment and career opportunities.

EANGUS Recruit Military Employment Resources
Job Search Here

READ MORE
| | |
| --- | --- |
| Company Solo and Team CDL A Drivers Needed! | |
EANGUS
For GUARANTEED COMPENSATION and our PREMIUM PAY OUT, Call Mike at 877-417-7170 or visit www.cadencepremier.com.

Click here for a video about Cadence's story, culture, and what they can offer you.
READ MORE
| | |
| --- | --- |
|   |  MEET NEW FRIENDS / MAKE A DIFFERENCE |
---
| | |
| --- | --- |
| 47th EANGUS Annual Conference | |
EANGUS
Charleston, WV
11-16 August, 2018

Exhibitor Registration
Individual Registration
Golf Tournament Registration
Conference Hotels
CNGB Letter

47th Annual Conference Site Visit — Charleston, WV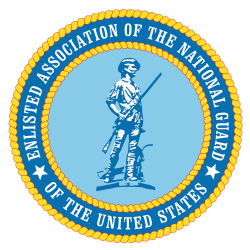 Date: May 18-20, 2018
Where: Charleston, WV
Hotel: Charleston Marriott Town Center |. 200 Lee Street East | Charleston, WV 25301 | (304) 345-6500
Event Code: EANGUS | Room Block Reservation Deadline: April 27th
REGISTER AND RESERVE YOUR HOTEL ONLINE

Hotel parking is free for this event though not shown on the website. Ensure the charge is removed at checkout.
READ MORE
| | |
| --- | --- |
| New EANGUS podcast available! | |
EANGUS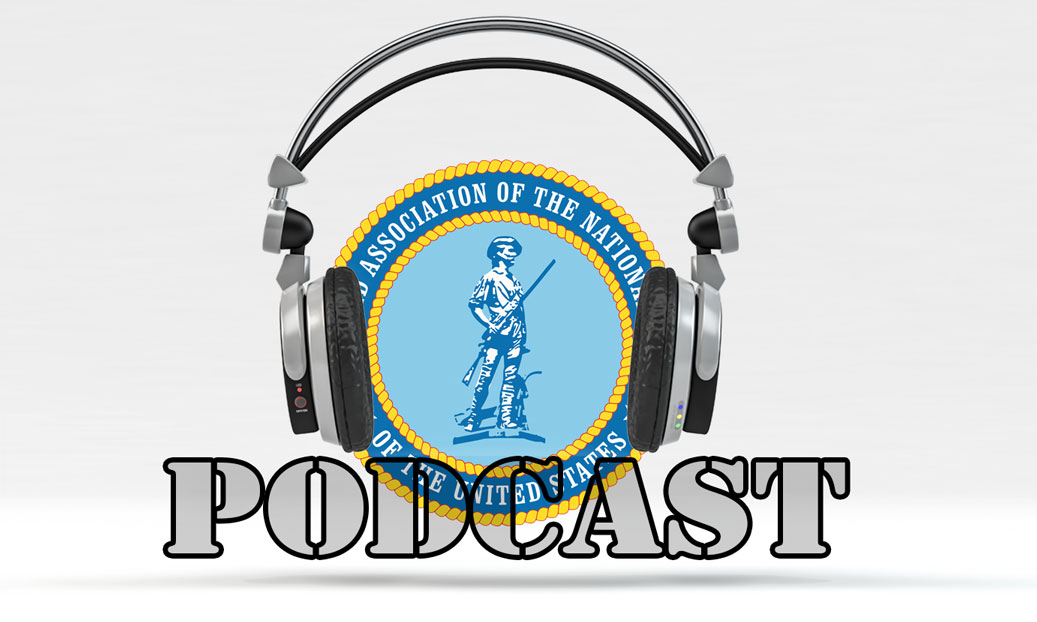 Providing news and updates from the national headquarters of EANGUS, this podcast keeps you up-to-date on legislation, services, and events from Washington, D.C.

NEW Podcast – 02 May 2018 – Click here to download.

| | |
| --- | --- |
| Legislative Action Center | |
EANGUS

Click here to view EANGUS' Legislative Action Center, featuring current advocacy campaigns, email alert sign-ups, and a way to contact your elected officials.


See our YouTube channel for our most recent video updates.
---
| | |
| --- | --- |
| We Care For America Awards | |
EANGUS
Awards submission deadline is May 15th!
READ MORE
| | |
| --- | --- |
| Please donate to help the National Guard as they recover from the 2017 hurricane season | |
EANGUS
You can now split your donation equally, or choose the area to support: Texas, Puerto Rico, Virgin Islands, or Florida.

While the National Guard Soldiers and Airmen are helping their fellow citizens, their own homes have been flooded and their contents destroyed. EANGUS is accepting donations to help those heroes. Please be generous and make a donation today.
READ MORE
| | |
| --- | --- |
| NCOAGA offers opportunity to purchase a brick at the Training and Education Center | |
EANGUS/NCOAGA
The Non-Commissioned Officer Academy Graduates Association (NCOAGA) is offering an opportunity to purchase a brick that will be placed around the Minuteman Statue at the Training and Education Center.

Deadline to submit: July 21, 2018

Complete the form and submit your check today for the $50 rate. After July 21, the rate goes to $125.
READ MORE
---
| | |
| --- | --- |
| EANGUS/NGAUS Short Term Recovery Insurance Plan | |
EANGUS/NGAUS
READ MORE
---
| | |
| --- | --- |
| Take a well-deserved vacation with Boots to Journeys | |
EANGUS/Boots to Journeys
Boots to Journeys serves military families by meticulously planning effortless escapes. Their vacations help you recapture memorable moments which were put on hold during your years of service, while we focus on the details and help protect your investment for the next adventure in your life.

Boots to Journeys is an EANGUS Bronze Corporate Partner and books Executive Council travel.
READ MORE
| | |
| --- | --- |
| Vet Tix is Celebrating its 10th Anniversary! | |
EANGUS
Have you heard of Veteran Tickets Foundation? Vet Tix provides reintegration opportunities through event tickets for all currently serving military including the Guard and Reserve, veterans of all eras, military family members and caregivers of veterans.

This March, Vet Tix celebrated its 10-year anniversary and will continue to offer family and peer bonding opportunities for the military community.

READ MORE
---
| | |
| --- | --- |
| Shop with Benefits! | |
EANGUS
EANGUS Members save more, with our new and enhanced member benefit programs! Visit https://eangus.org/benefits-2/ to learn about the member discount programs we've created, to save you money on everyday products and services ranging from travel to shopping, and insurance to health and wellness.

| | |
| --- | --- |
| Thank you to our Corporate Partners for their support | |
EANGUS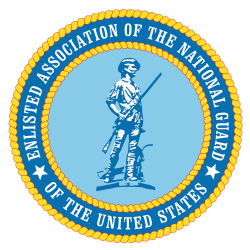 Check out our Corporate Partners' products and services that support EANGUS.

To view our Partners via the EANGUS Site: http://eangus.org/corporate-partner-list/


---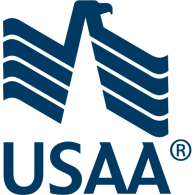 Special thanks to our Affinity Partner, USAA!


---
NCOA Marketing Company is transitioning to Still Serving Promos. With Still Serving, our valued customers can expect the same quality products and service from our all-Veteran and Veteran-family team. Be sure to like our new Still Serving Promos Facebook page and browse our catalogue on the new webpage.

---
| | |
| --- | --- |
| Ready to Give Up the Smoking and Start Feeling Better? | |
TRICARE
Did you know that 7 out of 10 cigarette smokers want to quit smoking? Ask yourself, if you were to quit smoking today, in what ways would your life be better? If you're thinking it might be your time to quit, Freedom Quitline would like to help.
READ MORE
| | |
| --- | --- |
| Assess Your Mental Wellness During Mental Health Awareness Month | |
TRICARE
You likely spend time and energy on improving your physical health. Do you do the same when it comes to your mental health? Similar to physical health, mental health requires regular care. TRICARE provides mental health services for you and your family at all times, but especially during times of stress, depression, grief, anxiety or mental health crisis.
READ MORE
---
Missed last week's issue? See which articles your colleagues read most.
Don't be left behind. Click here to see what else you missed.
---