---
| | |
| --- | --- |
| 5 ways to get the most from your 401(k) plan | |
USAA/EANGUS
Along with paid vacation and health coverage, many employers offer 401(k) plans as an employee perk. If your employer is one of those, make sure you're getting all you can out of it by heeding five simple tips. Find out more from USAA.


---
| | |
| --- | --- |
| By the numbers: States with National Guard troops at the Southwest border | |
Axios
There are 16 states that currently have National Guard troops employed at the Southwest border to support the Department of Homeland Security's enforcement mission, a National Guard spokesperson confirmed to Axios. Following announcements from several U.S. governors that they were either recalling their National Guard units back from the border or vowing not to send them in the wake of the controversy surrounding the Trump administration's "zero-tolerance" policy and the separation of migrant families, the site issued a breakdown of where the current border troops come from.
READ MORE
| | |
| --- | --- |
| National Guard spouses share worries with vice president's wife | |
New York National Guard via Military.com
Nine New York National Guard spouses were able to voice their concerns to Karen Pence, spouse of the vice president of the United States, during a round table discussion at Syracuse University on a recent visit. Pence, a military mother, focused the conversation on what the government can do to make military spouses' lives easier.
READ MORE
| | |
| --- | --- |
| Alaska city honors guardsmen killed in crash after '64 quake | |
The Associated Press via Military.com
A month after the second most powerful earthquake ever was recorded, the Alaska port community of Valdez remained in ruins. A hulking Alaska National Guard cargo plane's mission April 25, 1964, was to deliver Gov. William Egan to oversee efforts to rebuild the town on a new site after the magnitude 9.2 earthquake. After dropping off Egan and surveyors, the twin-engine Fairchild C-123J Provider took off in a heavy snowstorm to return to Anchorage carrying the Guard's adjutant general, Maj. Gen. Thomas P. Carroll, and three others.
READ MORE
| | |
| --- | --- |
| EANGUS USAA Rewards Credit Card | |
USAA
Apply for the EANGUS USAA Rewards™ credit card available in both American Express® and Visa Signature®. The card that makes it easy for you to support EANGUS.

USAA Bank will make a contribution to EANGUS when you open an account, make eligible purchases and keep an active account. Your support helps EANGUS address issues affecting active and retired National Guard, their families and employers.

Thank you to our Affinity Partner, USAA. USAA is the Exclusive Provider of the Financial Services for EANGUS.


| | |
| --- | --- |
| 47th EANGUS Annual Conference | |
EANGUS
Charleston, WV
11-16 August, 2018

Exhibitor Registration
Individual Registration
Golf Tournament Registration
Conference Agenda
Conference Hotels
CNGB Letter
Site Visit Information
2018 EANGUS Nominations Form
Support Request Forms (Due 9 July)


---
| | |
| --- | --- |
| 2018 Scholarship Applications | |
EANGUS

For more information, and for a complete list of available schools and scholarships, click here.

---
USAA Scholarship
STATE ASSOCIATIONS can request $1,000 to be used for educational expenses for a Soldier, Airman or Family Member. This year all requests must be submitted no later than August 20, 2018.

NOTE: This process is for state associations only and not individual applicants. Please click here for the scholarship form, and here for the requested W-9.
---
NGEF Scholarships
Leonardo DRS Guardian Scholarship which awards college scholarships to the children of fallen Guardsmen in the Global War on Terror. The deadline is June 30, 2018. Click here for the website. Click here to apply.

Van Hipp Heroes Scholarship which provides scholarships to Guardsmen wounded in the OEF, OIF, or OND. The deadline is July 1, 2018. Click here for the website. Click here to apply.
| | |
| --- | --- |
|   |  MEET NEW FRIENDS / MAKE A DIFFERENCE |
---
| | |
| --- | --- |
| June EANGUS podcast available! | |
EANGUS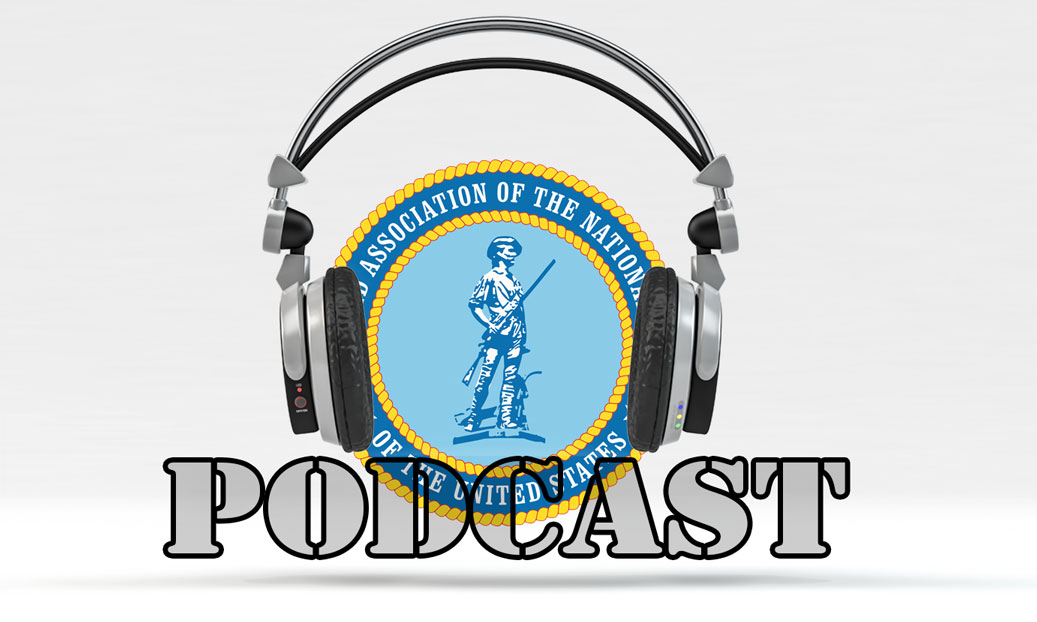 Providing news and updates from the national headquarters of EANGUS, this podcast keeps you up-to-date on legislation, services, and events from Washington, D.C.

NEW Podcast – 13 June 2018 – Click here to download.
| | |
| --- | --- |
| 2018 Call for EANGUS Resolutions | |
EANGUS
Please click here for further instructions on how to submit 2018 resolutions.
READ MORE
| | |
| --- | --- |
| Legislative Action Center | |
EANGUS

Click here to view EANGUS' Legislative Action Center, featuring current advocacy campaigns, email alert sign-ups, and a way to contact your elected officials.


See our YouTube channel for our most recent video updates.
---
| | |
| --- | --- |
| Please donate to help the National Guard as they recover from the 2017 hurricane season | |
EANGUS
While the National Guard Soldiers and Airmen are helping their fellow citizens, their own homes have been flooded and their contents destroyed. EANGUS is accepting donations to help those heroes. Please be generous and make a donation today.
READ MORE
| | |
| --- | --- |
| NCOAGA offers opportunity to purchase a brick at the Training and Education Center | |
EANGUS/NCOAGA
The Non-Commissioned Officer Academy Graduates Association (NCOAGA) is offering an opportunity to purchase a brick that will be placed around the Minuteman Statue at the Training and Education Center.

Deadline to submit: July 21, 2018

Complete the form and submit your check today for the $50 rate. After July 21, the rate goes to $125.
READ MORE
---
---
---
| | |
| --- | --- |
| From our Platinum Partner — Recruit Military | |
EANGUS
RecruitMilitary is America's top military-centric employment-focused resource. We understand and appreciate the immense talent stemming from the military community, because we are a part of it. Together with EANGUS, we are proud to present a new resource center that is focused on ensuring that all member of the National Guard have access to gainful employment and career opportunities.

EANGUS Recruit Military Employment Resources
Job Search Here

READ MORE
| | |
| --- | --- |
| Company Solo and Team CDL A drivers needed! | |
EANGUS
For GUARANTEED COMPENSATION and our PREMIUM PAY OUT, Call Mike at 877-417-7170 or visit www.cadencepremier.com.

Click here for a video about Cadence's story, culture, and what they can offer you.
READ MORE
---
| | |
| --- | --- |
| EANGUS/NGAUS Short Term Recovery Insurance Plan | |
EANGUS/NGAUS
READ MORE
| | |
| --- | --- |
| Accidental Death & Dismemberment Insurance | |
EANGUS
Dues-paying members and life members of the Enlisted Association of the National Guard of the United States, or EANGUS, have an accidental death and dismemberment (AD&D) benefit at no extra cost to the member.

This $2,500 benefit, will automatically cover all members under age 80 whose national dues have been received or accounted for by their respective national association headquarters. There are no other enrollment requirements for the member to be covered.

For more info on the AD&D member benefit, click here.
---
| | |
| --- | --- |
| Take a well-deserved vacation with Boots to Journeys | |
EANGUS/Boots to Journeys
Boots to Journeys serves military families by meticulously planning effortless escapes. Their vacations help you recapture memorable moments which were put on hold during your years of service, while we focus on the details and help protect your investment for the next adventure in your life.

Boots to Journeys is an EANGUS Bronze Corporate Partner and books Executive Council travel.
READ MORE
| | |
| --- | --- |
| Vet Tix is celebrating its 10th Anniversary! | |
EANGUS
Have you heard of Veteran Tickets Foundation? Vet Tix provides reintegration opportunities through event tickets for all currently serving military including the Guard and Reserve, veterans of all eras, military family members and caregivers of veterans.

This March, Vet Tix celebrated its 10-year anniversary and will continue to offer family and peer bonding opportunities for the military community.

READ MORE
---
| | |
| --- | --- |
| Thank you to our Corporate Partners for their support | |
EANGUS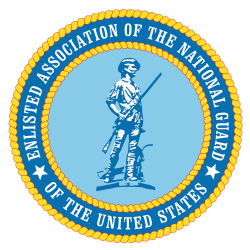 Check out our Corporate Partners' products and services that support EANGUS.

To view our Partners via the EANGUS Site: http://eangus.org/corporate-partner-list/


---
Special thanks to our Affinity Partner, USAA!


---
| | |
| --- | --- |
| Shop with Benefits! | |
EANGUS
EANGUS Members save more, with our new and enhanced member benefit programs! Visit https://eangus.org/benefits-2/ to learn about the member discount programs we've created, to save you money on everyday products and services ranging from travel to shopping, and insurance to health and wellness.

| | |
| --- | --- |
| Spring is here — is your home ready for the changing seasons? | |
TrustedPlace/EANGUS
As a homeowner, you know that with each changing season there are certain things you need to do around the house to get your home ready for what's next. That can mean checking your roof and sidewalks after a harsh winter or getting your central A/C tuned up for a much-anticipated summer.

But now – as a benefit of being an EANGUS member – you can protect your wallet from costly unexpected breakdowns with the TrustedPlace Home Systems Protection Plan. Get peace of mind and protection for all your home systems, appliances, electronics and other home equipment when costly, unexpected breakdowns happen.

Act fast to get your FREE quote today!
Click here to visit us online or call us directly 844-436-3187.
READ MORE
---
| | |
| --- | --- |
| Join TRICARE, Real Warriors Campaign for June 29 webinar on PTSD | |
TRICARE
June is PTSD Awareness Month. Join TRICARE on Friday, June 29, from 1-2 p.m. ET for the "PTSD Care and Support: Real Warriors Campaign Resources" webinar. This webinar will discuss post-traumatic stress disorder signs, symptoms and treatment options, as well as how to overcome barriers to seeking care. Register to join us on June 29 to learn more about PTSD and resources for PTSD care and support.
READ MORE
| | |
| --- | --- |
| FEDVIP Dental and Vision Coverage | |
TRICARE
TRICARE Dental is going away. If you have TRICARE Dental, you will need to enroll during open season Nov. 12–Dec. 10 this year for dental care in 2019. Click this link to find out more.
---
Missed last week's issue? See which articles your colleagues read most.
Don't be left behind. Click here to see what else you missed.
---